We've been home a month so it was time to get on the road for three days in Crested Butte. The weather has been incredible here in Colorado this September and the aspens are peaking gold. We normally make the trip to Crested Butte in July or early August when the wildflowers are peaking but when we saw the temps in the 70s and 0% chance of rain we knew we still had at least one more weekend trip to the mountains in 2015. The desert can wait.
Here's a recap of our Fall trip to Crested Butte.
Where We Camped
There are a few camping options close enough to town but our favorite is Slate River Road. I think we've been camping there for 17 years! You just can't beat the views up towards the Paradise Divide and it takes 15 min to drive to town from your site.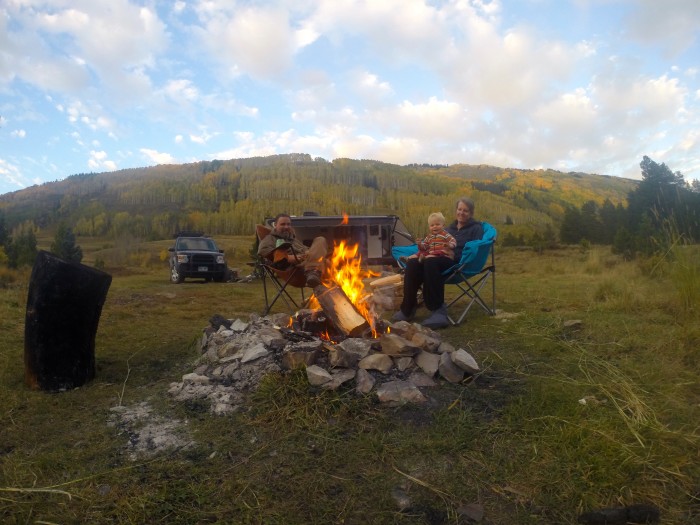 Where We Biked
If you come to Crested Butte to mountain bike at the beginning of summer you'll find access to different trails than you will at the end of the summer/fall. Trail conditions and access frequently change so it's important to check the Crested Butte Mountain Bike Association trail updates page.
Trail 401 – One of the few iconic trails that in my mind is not overrated if you follow these two tips:
Approach from the lesser traveled Paradise Divide. Everyone rides or shuttles up Gothic Road. Be different and ride or shuttle up from Slate River Road or Washington Gulch. If you are really up for some climbing (and fun) ride Wash. Gulch up to 403 and then up to 401.
Go early before the shuttles or masses get moving.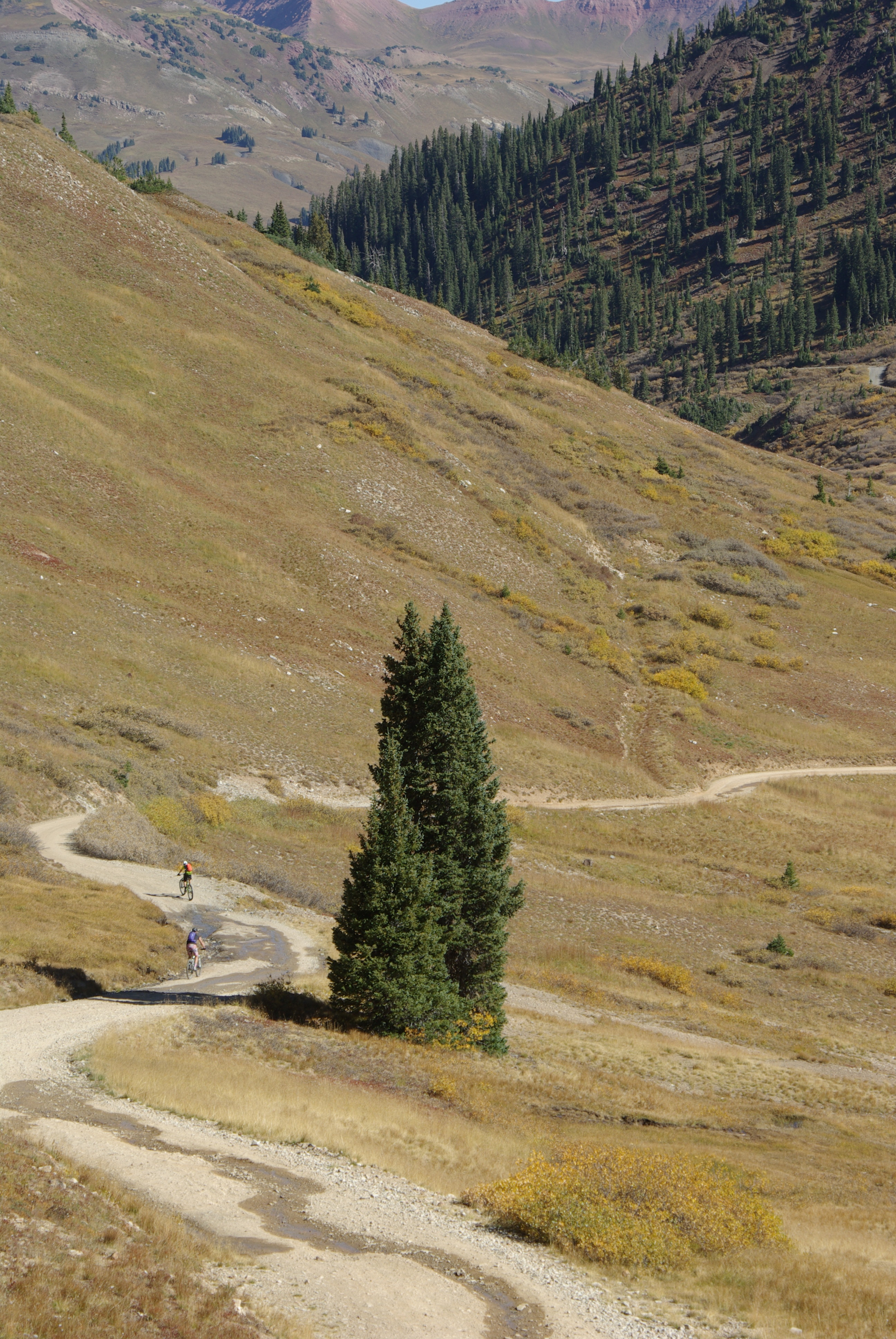 Lupine/Gunsight Connector/Lower and Upper Loop– If you are camped out on Slate River road these trails are all rideable from camp and tons of fun. The lower loop area is family friendly and is mostly by the river.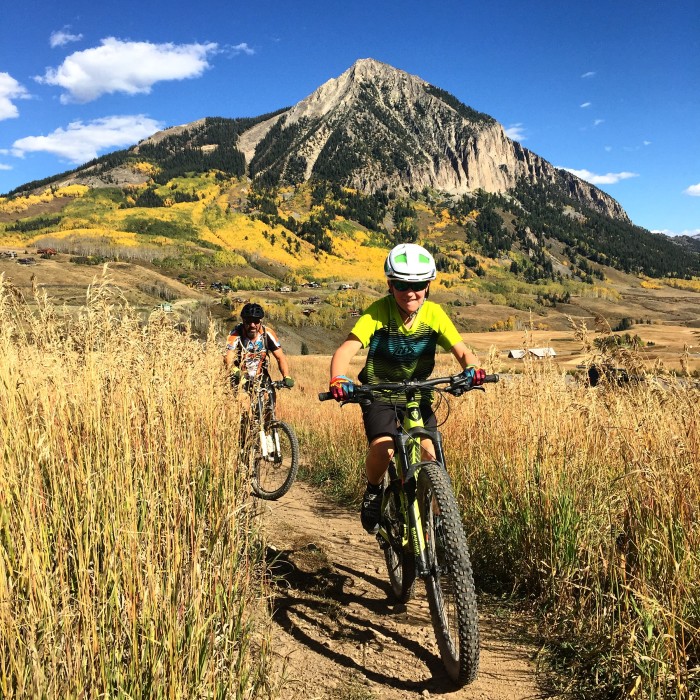 Strand Hill – You can combine Strand with Upper Upper or just as a shorter ride. I knocked this out in a hour one morning. You can climb the fire road (quick and direct) or take Canal Trail to Strand Bonus to Strand.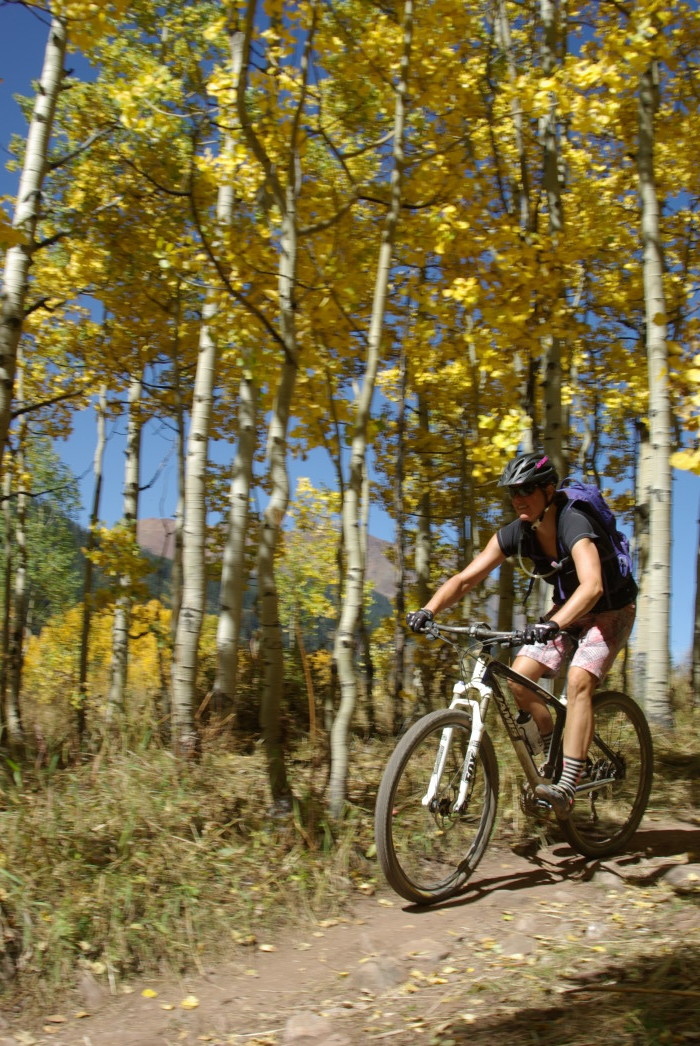 Doctor Park – This is a love it or leave it trail. With the amount of climbing on roads/4×4 tracks, rock gardens, erosion and full face helmets buzzing by it's probably a leave it for us. That said it always ranks up there as a favorite so give it a run next time.
Where We Went
Secret Stash – Sad they were closed for a private party but the best pizza and atmosphere in town for families.
Montanya Distillers – We've been going there since they opened in a shack of a house in Silverton years ago. The new digs in CB are cozy and the drinks are always refreshing after a day of riding.
Teocalli Tamale – Plan a stop here after a huge ride. While the $10+ per burrito price tag is steep you will not be disappointed. Great service.
Gas Cafe – Yes it's the gas station but order the Hurley for breakfast and you'll be hooked. Also they're always super friendly no matter how busy they are.
Chopwood Merchantile –  Friends of ours (Travis and Lisa) opened this soft goods Patagonia focused shop at the west end of Elk Ave (the main drag) in 2015. If you need mountain clothes, or hip (not touristy) Colorado gear this is your place.
How We Stayed Connected
If you are camped on Slate River road you'll need a cell phone booster to get reliable coverage. With our Weboost we go from 1x to 3 bar LTE.
Where We Found Water and Dumped "Water"
There is a dump station on Butte Ave in Crested Butte where you can get fresh water, flush water, leave trash and a sewer dump. There was some major construction there this fall so not sure the status.
On this trip we discovered a free and convenient dump station in Gunnison between the airport and Days Inn off Rio Grande Ave.