With three weeks (or hopefully less) to go what the heck are we doing camping and mountain biking! Well…my Doctor and hospital is a 2 hour + drive from our house. And I have a history of very fast labors. Lucky for us, Fruita and all it's glorious single track and road bike riding is only a 15 minute drive to the hospital.
So we are currently on and off again 'residents' of the BLM land and campgrounds around Fruita. So yes we are mountain biking and camping until the baby arrives. Seems appropriate for us. And since our camping includes a comfy bed, heat, water and even TV reception – I'll take it!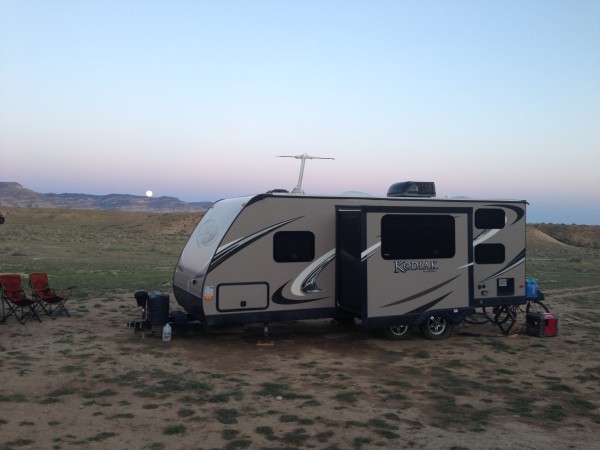 Even though I gave up biking at around 34 weeks I only lasted 2 weeks. I just can't be on my feet to walk or hike for more than 10 minutes without serious lower back and hip pain. I'm sure that has something to do with my extra almost 50 pounds! But for some reason the bike still feels good. Not exactly easy or 100% comfortable but it doesn't hurt and it gives me the mental break I need.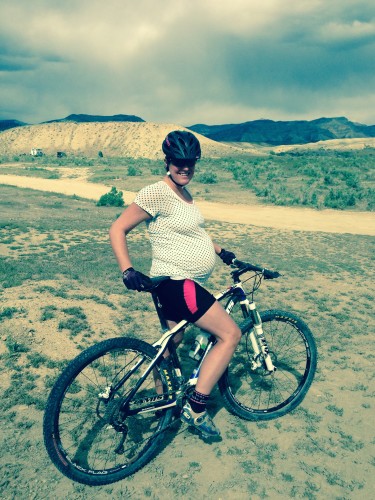 So I've been back on my mountain bike just a bit. If you know the Fruita trails my route is pretty much Prime Cut up and Kessel Run down. The top portion of Prime Cut is getting a but much for me so about halfway up I have been bailing and just riding the road. I got a huge laugh and boost of confidence last week when a woman scolded her husband and friends for making her shuttle them to the top of 18 road after seeing me pedal up. The guys didn't really find this funny.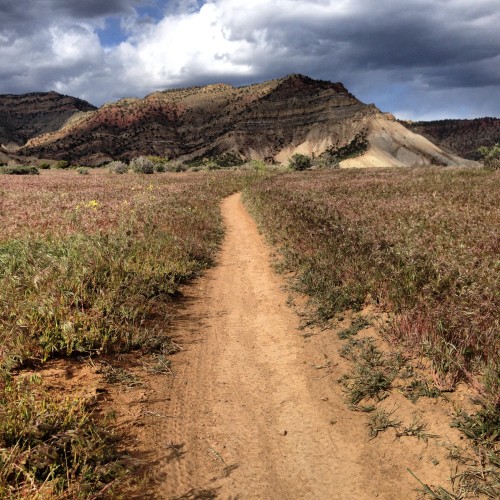 Also, discovered that riding up the smooth and easy Vegetarian trail and back down is a great mellow ride.  The flowers and views up there are amazing in the evening. So peaceful.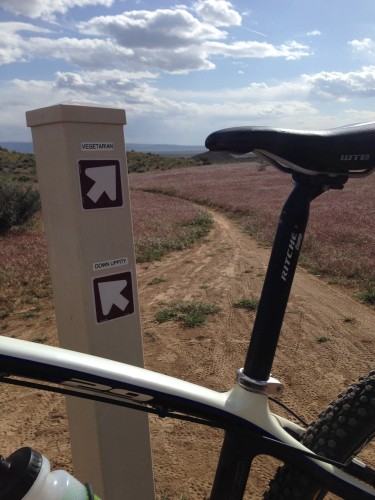 Campy has been my riding buddy. He is not much of a mountain bike dog (yet) and the vet says he needs to loose a few pounds so we are perfect for each other. He appreciates my slow speed and frequent water breaks.
So we are in wait mode. But at least there is some biking involved to keep everyone sane!