Living out west it's hard to imagine crossing multiple state lines in a matter of hours. But here in New England you can move through states like a breeze.
Day 1: Boston to New Hampshire
We flew into Boston and headed straight to my in-laws. After 4 hours of flying and 3 hours of driving it felt good to breathe in some fresh mountain air and get to sleep.
Day 2: Kayaking in Grafton,  New Hampshire
We awoke to a beautiful sunny day. I think it's the first time I have been in NH and seen the sun. After it warmed up we headed down to the pond for some kayaking. I'm not sure why they call these large bodies of water 'ponds' but I guess it's a New England thing. I think Thoreau may have something to do with this. Anyway it was fun.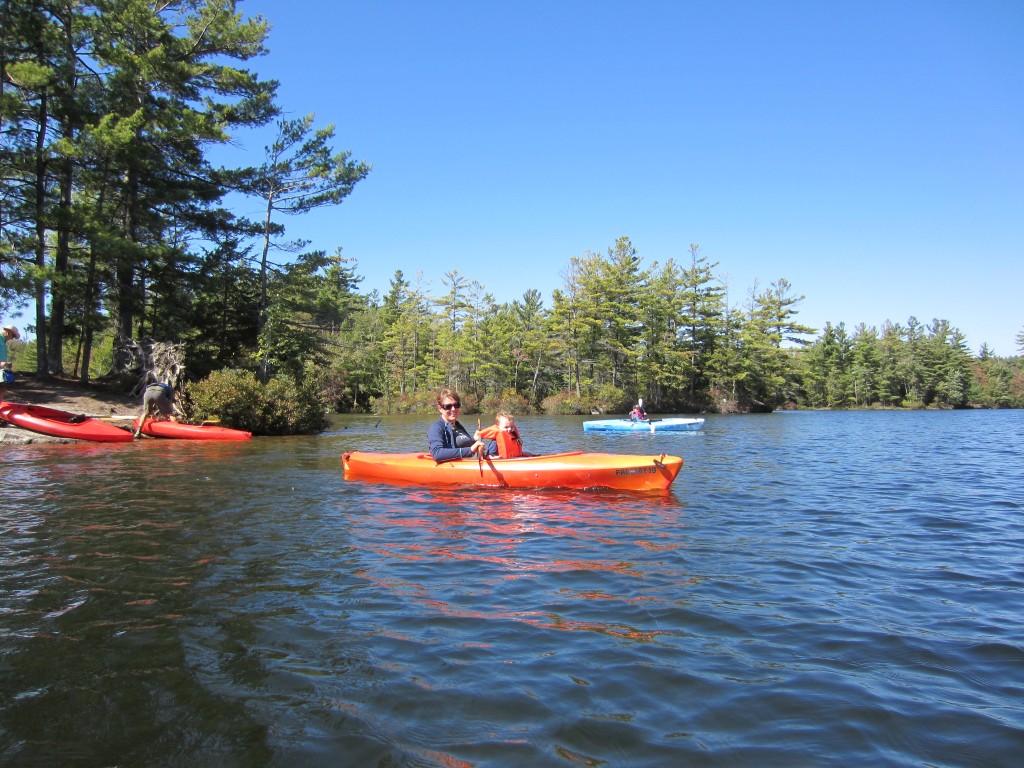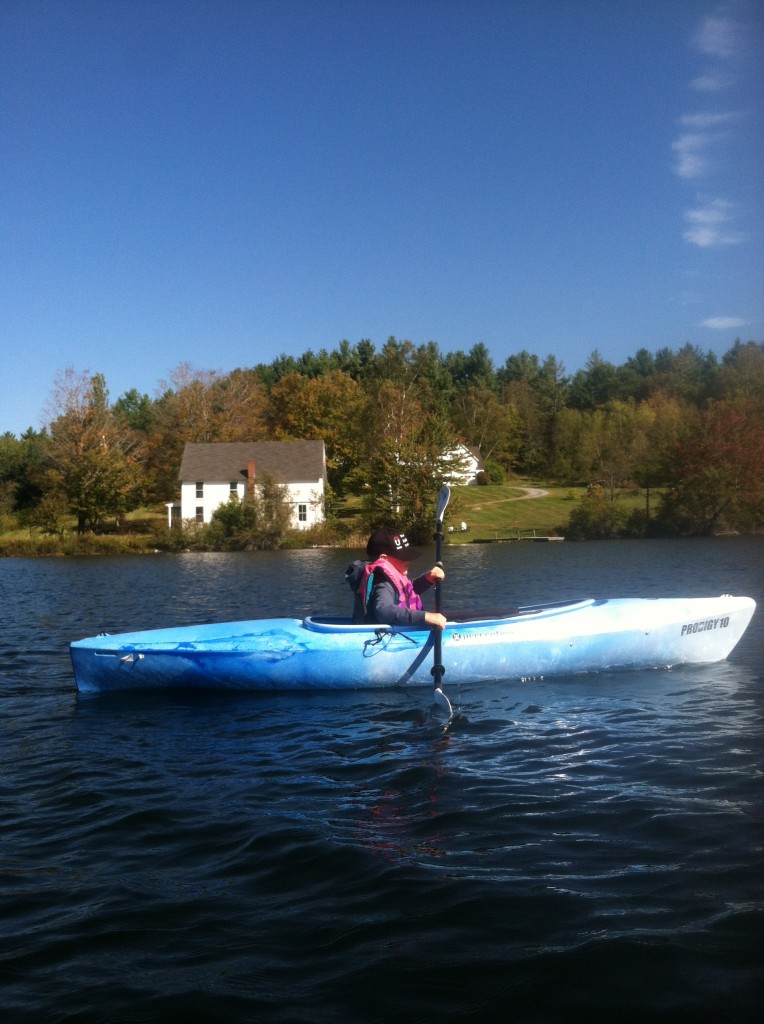 Day 3: New Hampshire to Maine
The next day we made a trip to Freeport, Maine for some Lobsta and a little shopping. Freeport is home to L.L. Bean and a bunch of other outlets that line the Main Street. First we hit a little roadside stand for some lobster rolls. They were yummy! Then we headed over for some shopping. The L.L. Bean HQ was fun. They had a small play area for the kids, a trout pond, and a huge statue of a hiking boot. There is also a North Face, Patagonia and Horny Toad outlet. After shopping we had to stop for more Lobsta. We headed down to Harraseeket Lunch & Lobster at the Freeport Marina. We ordered a whole lobster and some lobster bisque. They even had lobster ice cream but we passed on that.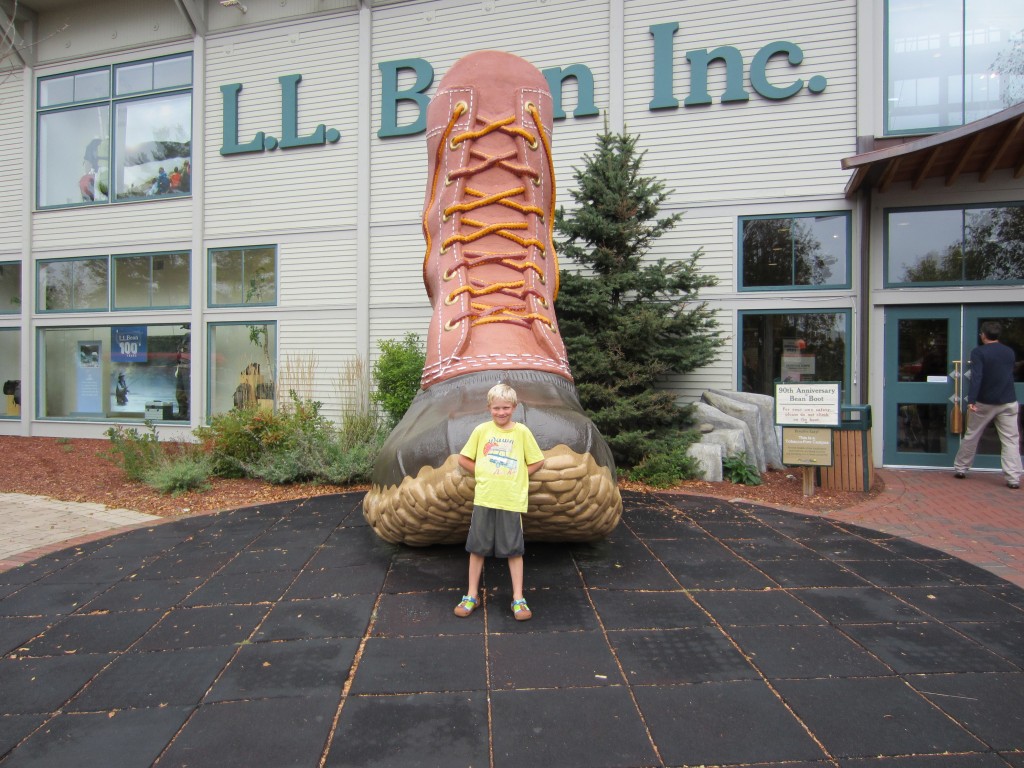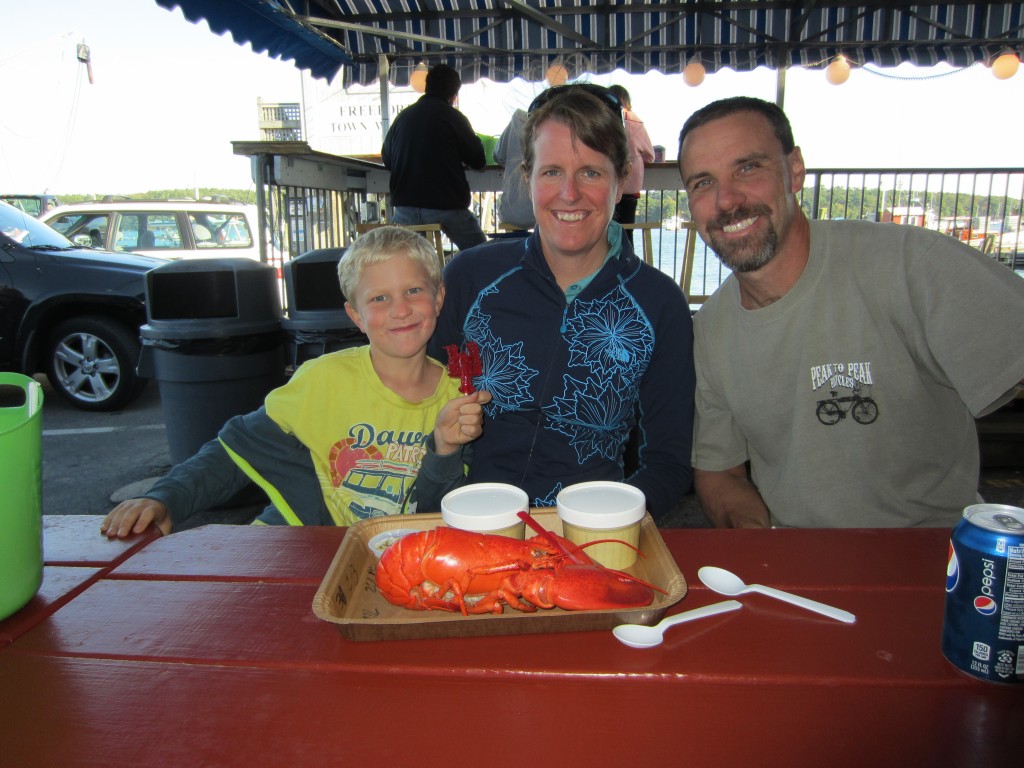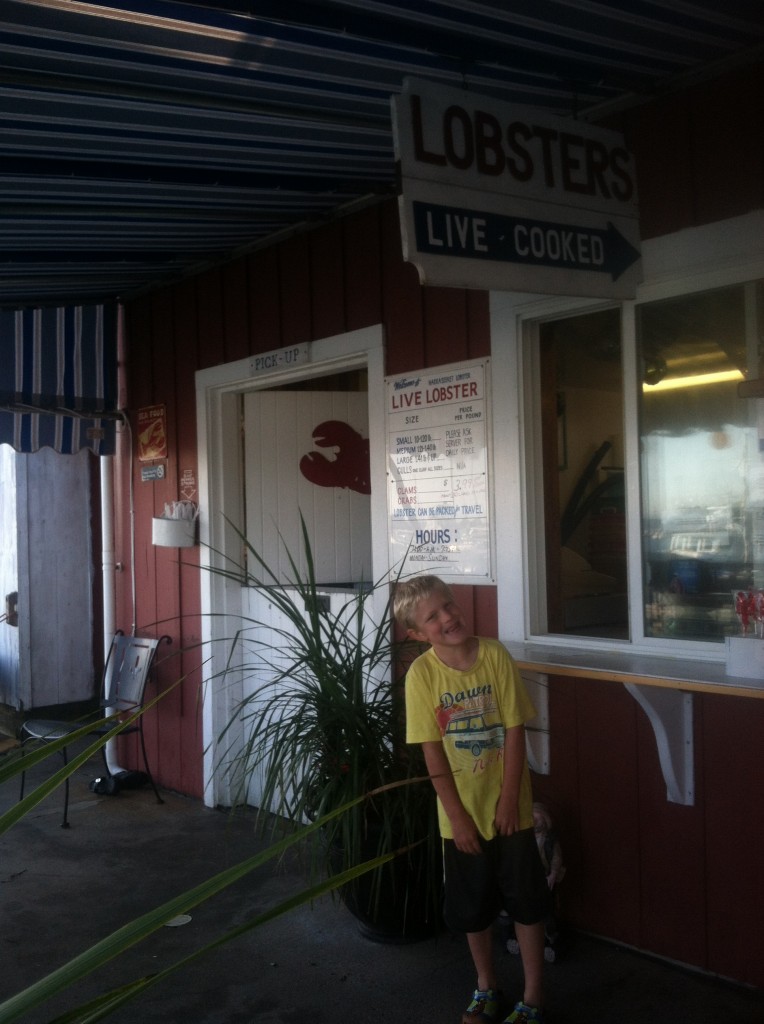 Day 4: New Hampshire to Vermont
Sunday we headed north to East Burke, Vermont. Never heard of it? It's home to the Kingdom Trails; 110 miles of trails built for mountain bikers. We checked into the Burke Bike Barn, picked up our rental bikes, and Kalden and I headed out for an evening ride. We have 5 days here to ride. Can't wait to tell you more in the next post.