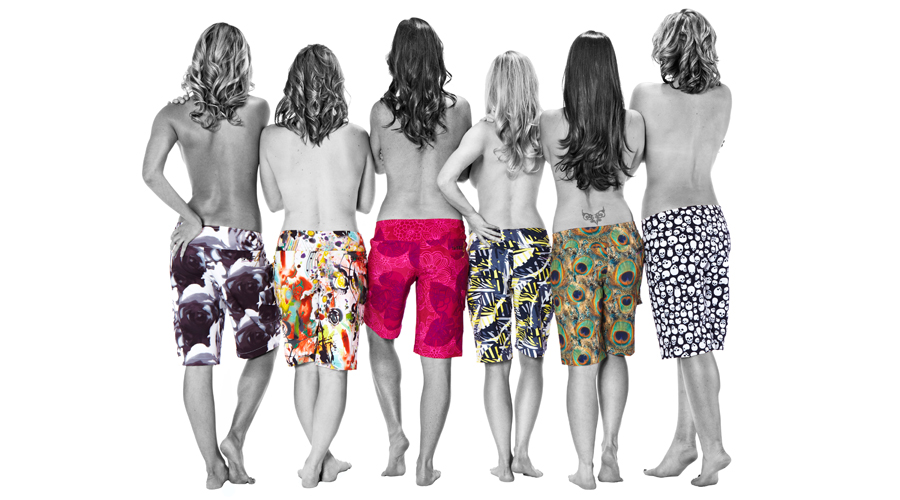 A women's relationship with her bike shorts is personal and tricky. It's so tempting to look in the latest bike magazine and decide that the $200 8-panel short from a popular cycling company must be the best out there. Sometimes it is and sometimes those $200 shorts don't fit your anatomy and you end up with major crotch discomfort.
And it's tempting for me, as the blogger, to tell you the 5 best shorts out there. But those are just MY favorite shorts and they might actually suck for you. Like saddles, there is a bit of luck involved when buying a new pair.
To minimize the hit or miss factor there are a few things you should consider when it comes to cycling shorts.
Tip 1: Don't wear underwear. Just wanted to get that out there.
Tip 2: Every brand has fancy tech speak and promises of comfort. Look for panels, width, and seams. If you can afford it, go for the 8-10 panel shorts. These should 'hug' you just right. Also look for a chamois that is wide but not too thick. If the chamois is not wide enough the seam will rub you raw! Finally, check the stitching and make sure there is flat stitching or it's seamless.
Tip 3: Chamois cream is your friend. Even with my favorite shorts if I ride for more than an hour I notice when I forgot the cream. Again there are dozens of brands and you may prefer one over the other. I prefer DZ Nuts Bliss because they leave out the wintergreen which gives the tingling sensation found in most male versions.
Tip 4: Change ASAP. Getting out of your sweaty shorts should be priority #1 after a ride. Even though you will see the word antimicrobial listed in the marketing of cycling shorts you don't want to test that.
Tip 5: Know when to let them go. After awhile you will notice your chamois is getting very well used. Even if this is your favorite pair of shorts ever – retire them. This may be after a year if you use them for every ride or it may take a few years. But trust me, you will notice. The padding will deteriorate, seams will tear, stitching will come loose. Find a new pair ASAP.
Since I know there are hundreds of shorts to choose from listed below are the ones I prefer. Again, I'm not consumer reports and these may not work for you, but here are 2 road shorts and 2 mountain bike shorts I love.
Road:
Shebeest Century Elite – Soft, breathable and oh so comfy. The chamois is 10 panel and has a 4 way stretch that is suppose to relieve pressure on long rides. While I still try to remember the chamois cream, these are the one pair of shorts that give me extra comfort when I forget it.
Hincapie – I have a bunch of custom Hincapie Sportswear shorts that I love. To be honest I am not sure the exact model but the chamois is very basic but high quality. It is seamless and wide without any waffle or grooves in the design. Point here is that sometimes a basic but quality chamois works just as well.
Mountain:
First I should say I'm not always a fan of baggie shorts. I have a drawer full of them that I never wear. They always seem hot, rarely fit, and while they look good on the models, they don't always function on the bike.  But this summer I have been wearing these two pairs a lot because they look good and they work.
Shebeest Breezer Boardshorts –  These have a liner and a shell but they feel as though I only have one layer on. The shell is thin and the liner is thin. The Chamois is also high quality.  These are Shebeest's best selling short for a reason!
Shredly MTB Shorts – There have been a few made by women for women bike shorts I have tried over the years and I never wore them more than once for various reasons.  But I love my very stylish Shredly shorts because they look good and they work! The chamois is yoga inspired, breathable, and comfy while the shell has every feature you can think of…Adjustable waist, air vents, stretch fabric, and fun designs. And it doesn't hurt that you can ditch the chamois and continue to wear them well into the evening after a ride!