Axel left us a month ago. It feels like the longest month of my life but I am inspired everyday by the love of thoughtfulness that surrounds us. I received an email today from the parents of two young children that were murdered in NYC last year about how they go on. "…was the most painful and alienating and isolating experiences imaginable, we've also learned that there are many good people out there to support us." It would be easy (and understandable) for people to shy away or avoid us but we have found the opposite…there are many wonderful people out there willing to give their support, both locally and around the world.
To celebrate and remember Axel we hiked Bell Rock this morning. Randy, Kalden and Axel had hiked the trail back in October. Randy used the Ergo baby to carry Axel up while he napped and Kalden always talks about how much fun that hike was. The hike is mostly a scramble up rock and you choose your own route up, so it's perfect for energetic boys.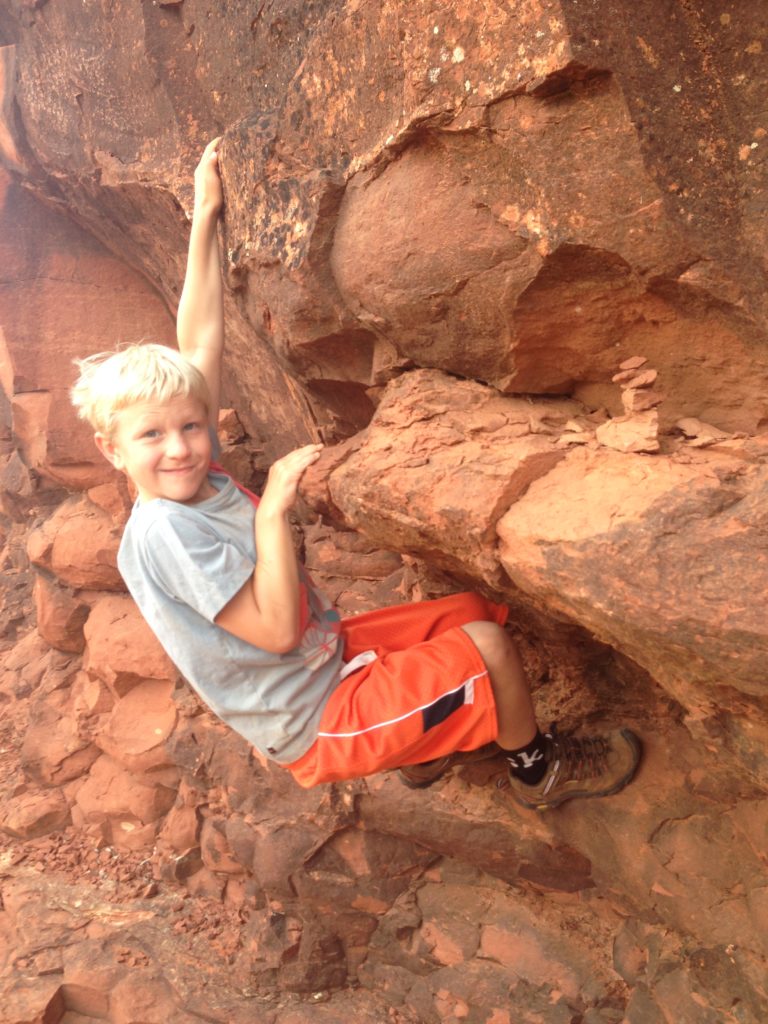 I also had a very memorable time with the boys around Bell Rock back in October. One Saturday while Randy was riding the Sedona Century I took the boys for a ride on the Bell Rock Pathway.  Axel decided he didn't want to sit in the Chariot and he rode his Strider for 3 miles. It took us hours but we all had fun stopping to hike, eat, play and talk to just about everyone we passed.  He was 20 months old and was the tourist attraction of the day. I joked to Randy that we had probably sold at least a dozen Striders to parents and grandparents that day and more people were taking pictures and video of Axel than the scenery. He was just a boy on his bike trying to keep up with his big brother but his zest for life was definitely noticeable to almost everyone we passed. They all wanted to share in and pass on that joy.
It was one of those days as an 'outdoor mom' I enjoyed and treasured…being outside doing what I love with my kids. Below is a video of Axel from that day and some pictures.
[nggallery id=13]