After spending last week in Moab I was getting a little nostalgic thinking about all the great trips we've had there since the late 90s. As with any place, Moab has seen tremendous growth over the past 10 years and it stirs up different feelings.
As a mountain biker I am overjoyed with the recent trail updates and expansions. Over the past few years Moab has invested in hundreds of miles of new singletrack made just for biking. Before, mountain biking in Moab meant sharing technical trails with Jeeps or having some local knowledge. Now almost every area has a very well signed singletrack option and many beginner/intermidiate trails for families. In fact when we were riding the new singletrack trails by Klondike bluffs 90% of the riders were families. Check out the ride guide for trail ideas.
Here's a look down memory lane with 2003 compared to 2014. Back in 2003 it was all about the adventure, solitude and pushing the edge. I don't recall seeing very many families adventuring outside the national parks back then. While the increase in people, regulations and infrastructure takes away some of the adventure I do like that today's Moab is bursting with options for everyone and everyone is taking advantage of the outdoors.
The days of throwing up camp under Castleton tower are over…
But there are still dispersed options (and more biking) over on Willow Springs Road…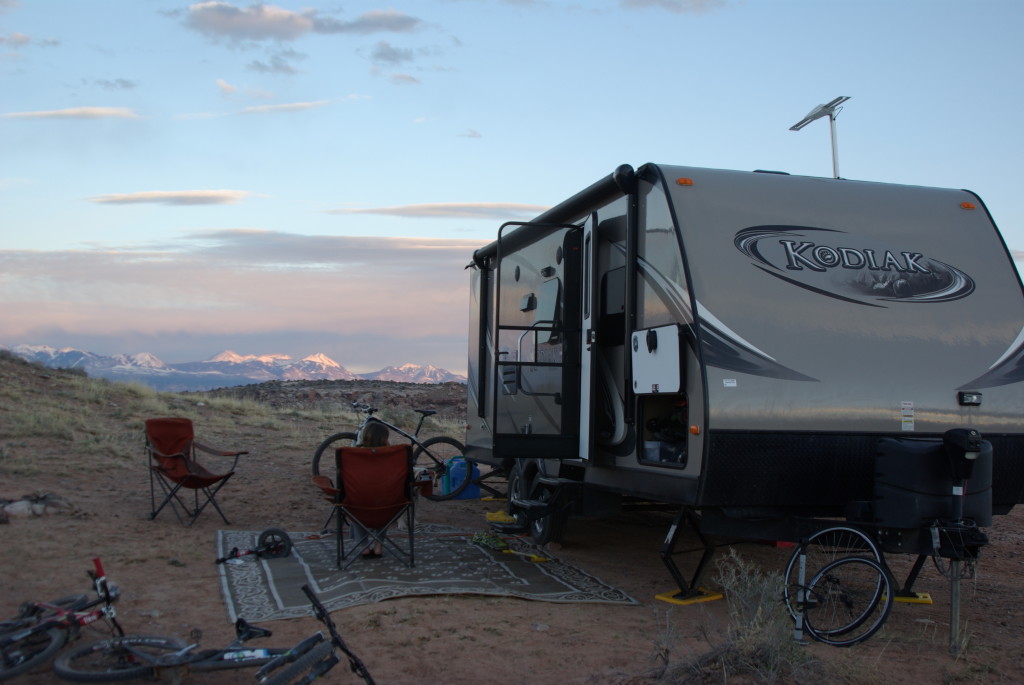 The hunt for singletrack before shuttle companies, trail signs or actual real trail routes such as The Whole Enchilada…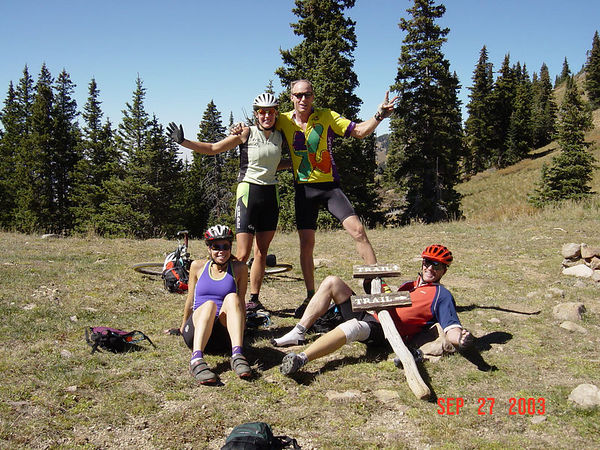 Now, signs, maps, and real trails…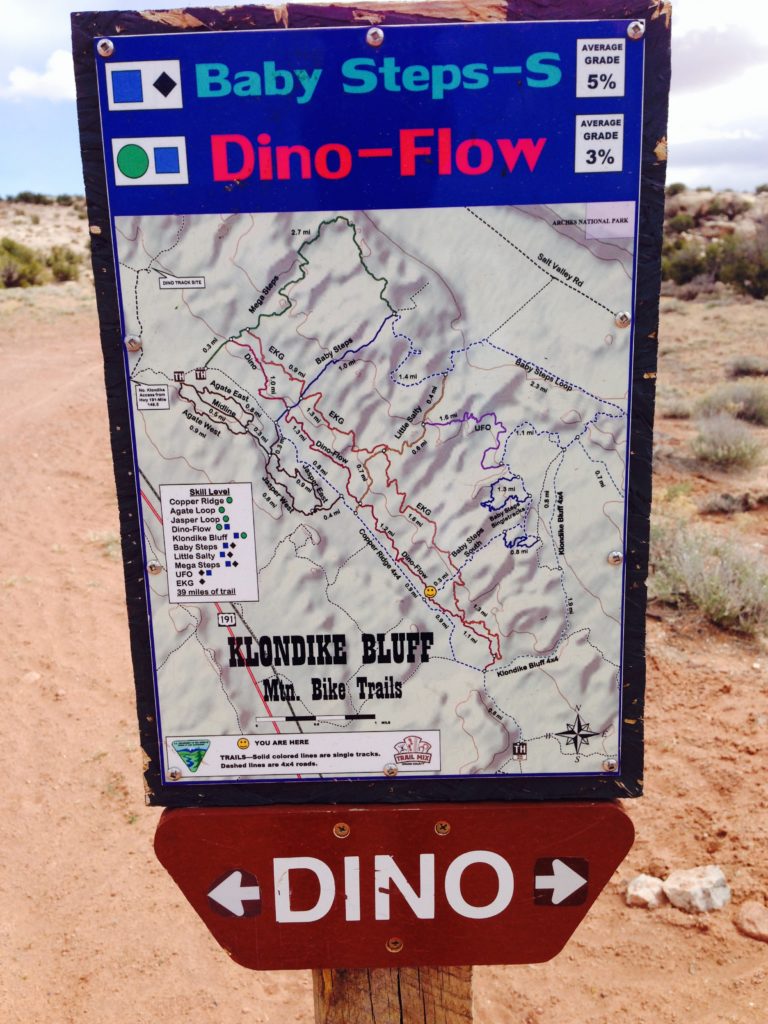 The excitement and adventure of climbing an 'unknown' desert tower (Ancient Art)…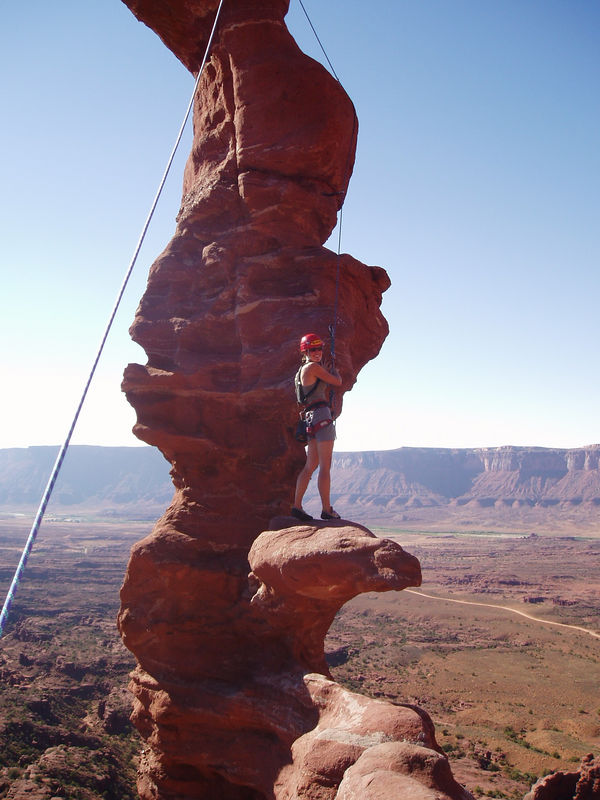 Now, Citibank is up there shooting commercials…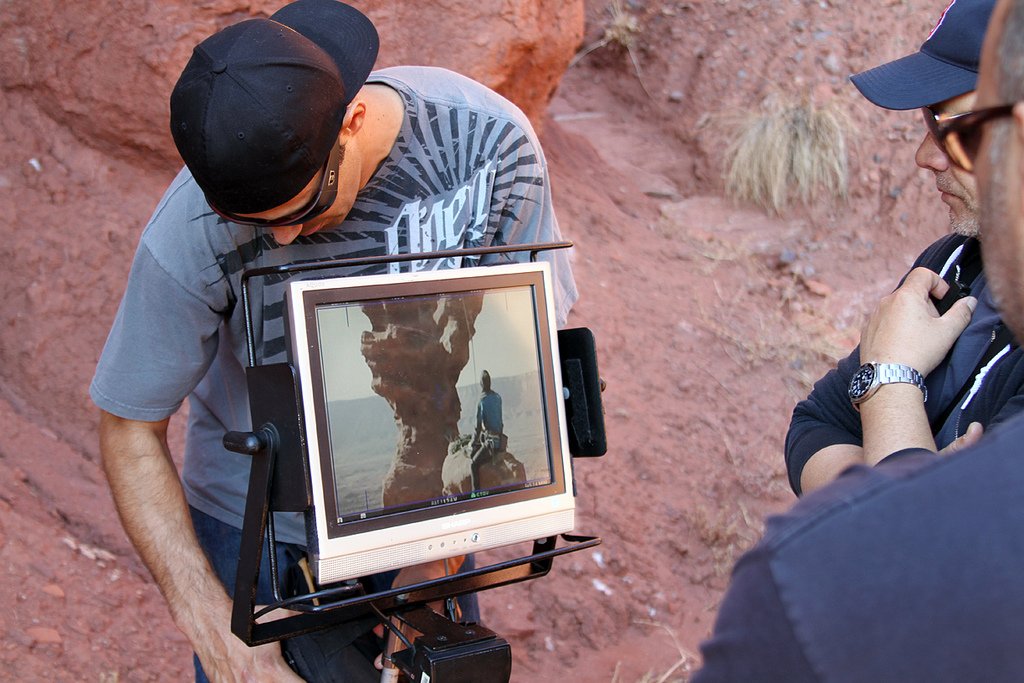 Either way Moab will always remain a beautiful place. For pre-kid trips…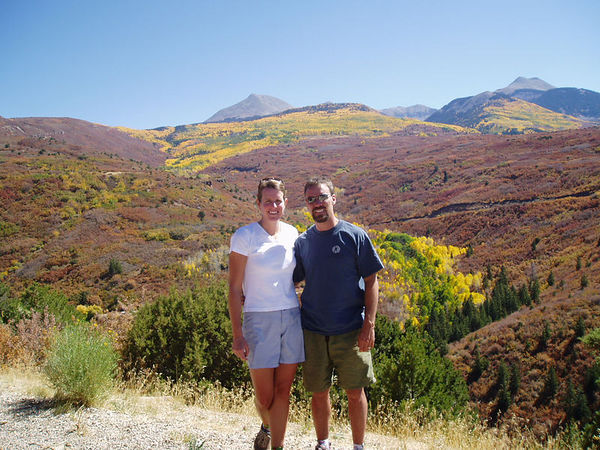 And post-kiddo fun…