After almost two months on the road, a new baby, a new full-time contract, lots of Axel Project events and a few bike rides this blog has gone neglected. It's not intentional and I haven't run out of things to say… I have just run out of time to say it (for now).
Here's a look behind the scenes:
Life with Lars
This little guy is amazing, is a great traveler and he keeps us busy, busy, busy. He loves to smile and every time he looks at himself on his play mat mirror he agrees – he is just the cutest thing ever.  He can also sleep anywhere which is a great trait to have in this family.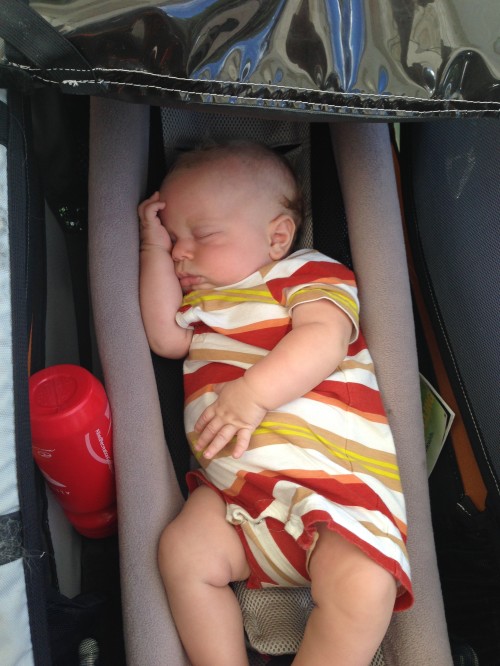 The Axel Project – Tour of Utah
Most of August was filled with Axel Project events. We started the month at the Tour of Utah. We mostly based out of our favorite new urban campground called Cherry Hills just north of Salt Lake. The campground is in the coolest little old school water park which was a perfect way to relax and cool down after a long day. It also allowed me to stay behind and do my 'real' work when needed. We loved the staff at Tour of Utah, the host towns, and the overall vibe. It's also a bit more intimate than some of the other Pro tours. It seemed like we were always running into pro riders and the team staff. Kalden was able to meet one of his favorites (Cadel Evans) and the Garmin and BMC staff gave him plenty of swag. Plus, there is no shortage of young kids in Utah so it was a perfect place to take the Adventure Zone and get kids on bikes.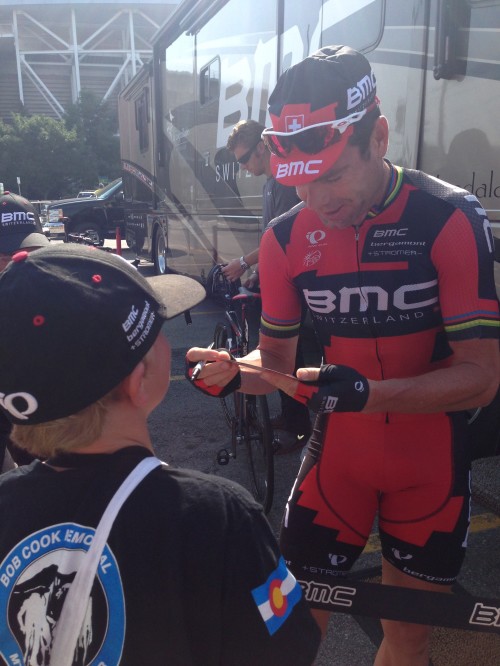 The Axel Project – USA Pro Cycling Challenge
After a week break we headed over to Aspen for the USA Pro Cycling Challenge.  These events in Colorado are really close to our hearts and we love to hang out in cool towns, introduce toddlers to bikes, and watch some great racing in our beautiful mountains.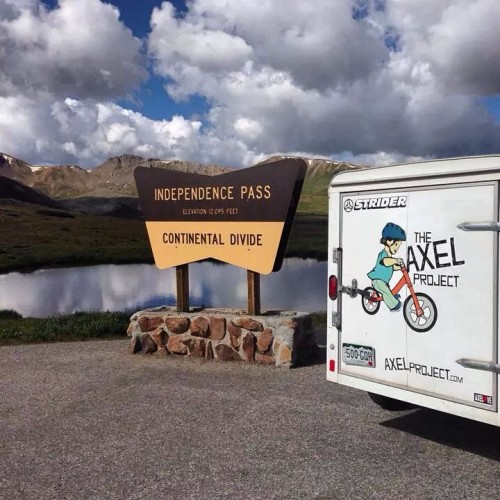 Also love to finish up in Denver. The Denver stage of the 2012 Pro Challenge is where Axel really got interested in his Strider. At 18 months he refused to leave the Strider area the entire day and got 2nd place in the 2 year old race. Always bittersweet to remember him there.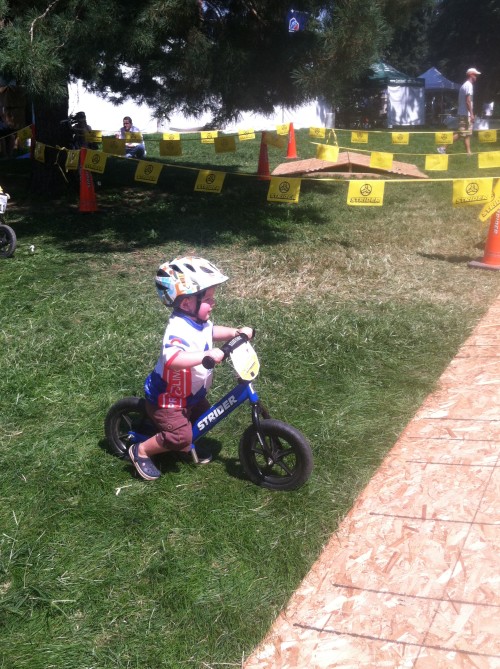 Axel Project Bicycle Classic
Finally we wrapped up August with our 1st inaugural Axel Project Bicycle Classic ride. This was a huge undertaking for us, everything about running an event was new to us and we had no idea what to expect.  There were so many times when I wanted to pull out of this as I thought it was just too much work, too much risk and uncharted territory. We also seemed to have a bunch of last minute hiccups like canceled appearances and jersey mix ups. But I have to say it was all worth it and an overall success. We had over 100 riders, and more that showed up at the party in the park after. In addition, everyone was safe and all the feedback we received was positive. Of course, there's a lot to improve for next year (like an actual finish line and triple checking jersey proofs) but those are just details.
Most of all this ride (and the Axel Project in general) proved to me that resilience also means sticking with the hard things even when they don't have immediate grand rewards. It's so easy to quit or not even try new things. It's also so easy to look at people that are doing things better and bigger. But you don't know their story, you don't see all their hard work, and you can't see your future.
All you can do is keep loving, keep risking and keep moving forward.