We've been in California for almost 5 months. We love it here: the diversity, the mountains that dive into the sea, the food, the roads, the options.
But… we are California'd out. So much so that last week we almost dumped our plans and headed to Sedona for two weeks. This is the first Spring since we moved to Colorado in 1998 that we haven't been to the desert.  We miss open spaces, free camping, dirt, blue skies, and good mountain biking.
But… we decided to stay on track. We wanted to see friends in San Francisco and the thought of detouring thousands of miles and being in the truck with a toddler for that many hours did not seem like the best decision.
Luckily we stumbled upon some camping in Point Reyes National Seashore. This area is less then 30 miles to San Francisco but it's definitely another world (during the weekdays as I'm sure the weekends are still a zoo of people). We are enjoying the trees, lack of people, quiet roads, stillness and room to roam.
The boys have even built their own bike park in the trees behind the camper.

The beaches near here allow dogs so Campy was happy to romp in the ocean at Stinson Beach the other night.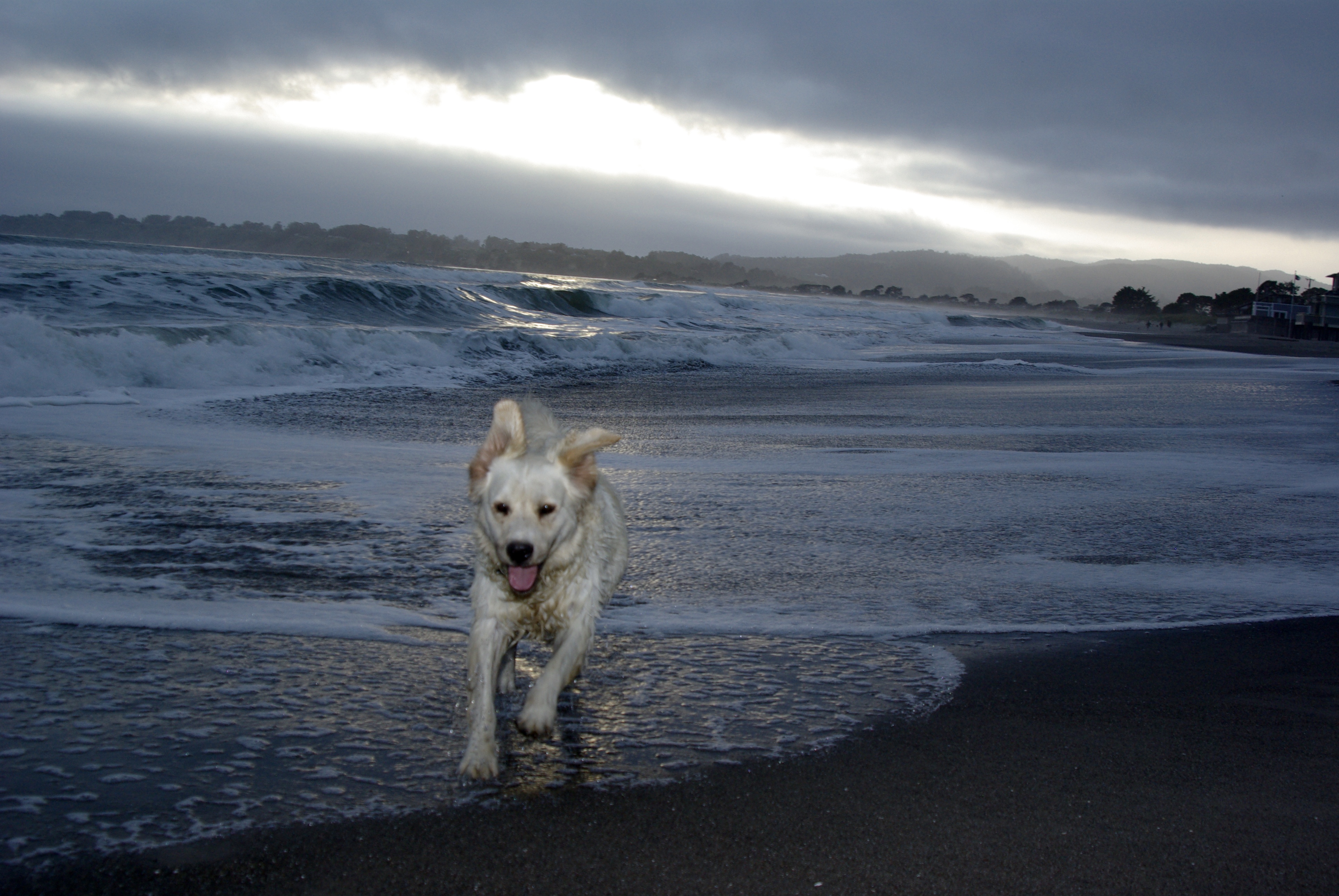 And unlike the desert there are plenty of organic and local food options in every direction. To be honest we haven't spent time in any of them but Lars and I did have a nice ice cream date at the Cowgirl Creamery. I also stocked up on some cheese and a local bottle of vino.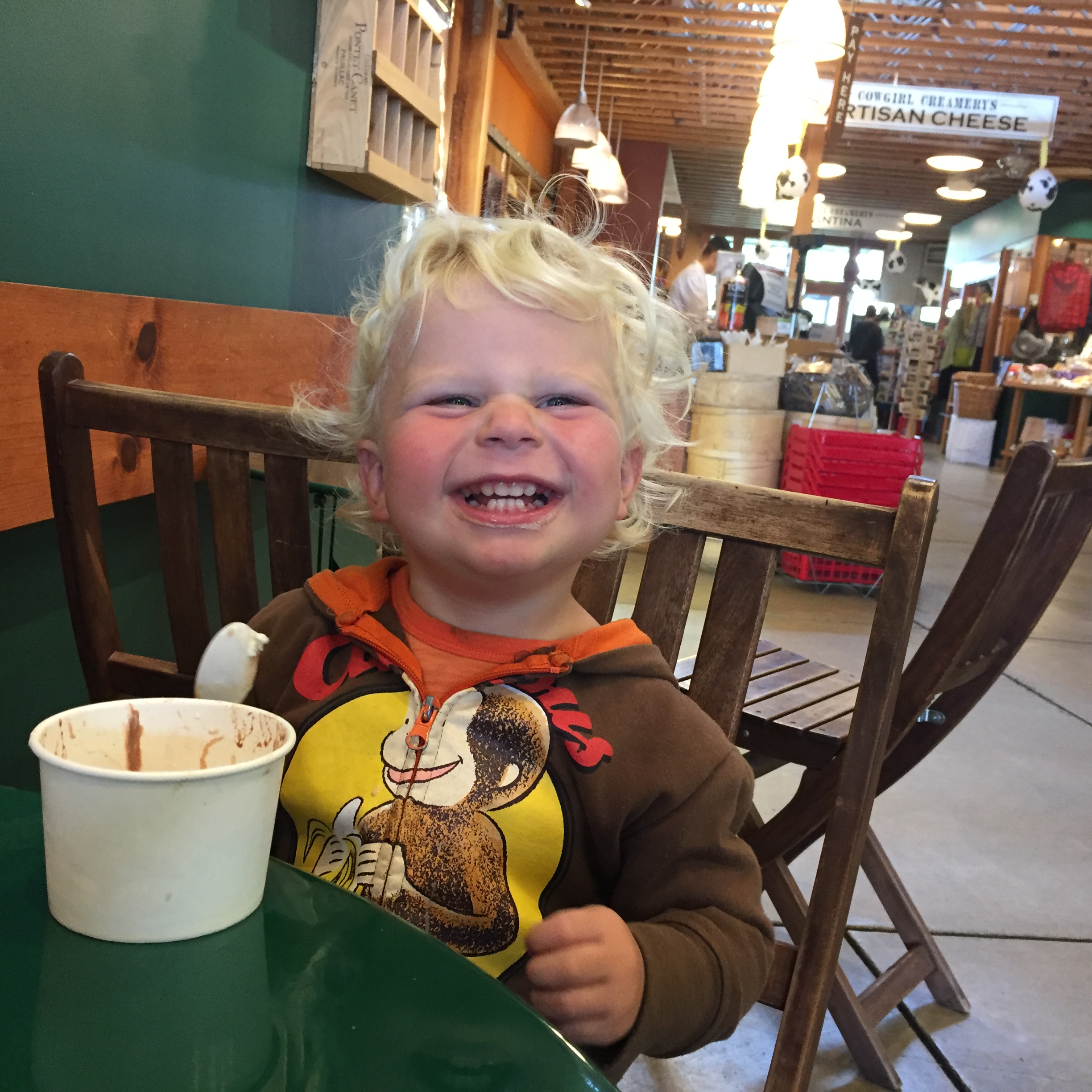 And the road biking is pretty spectacular. The best part of working for ourselves and homeschooling is setting our own schedule. This gives us the flexibility to take a few hours during the weekdays to ride when everyone else is at work or school.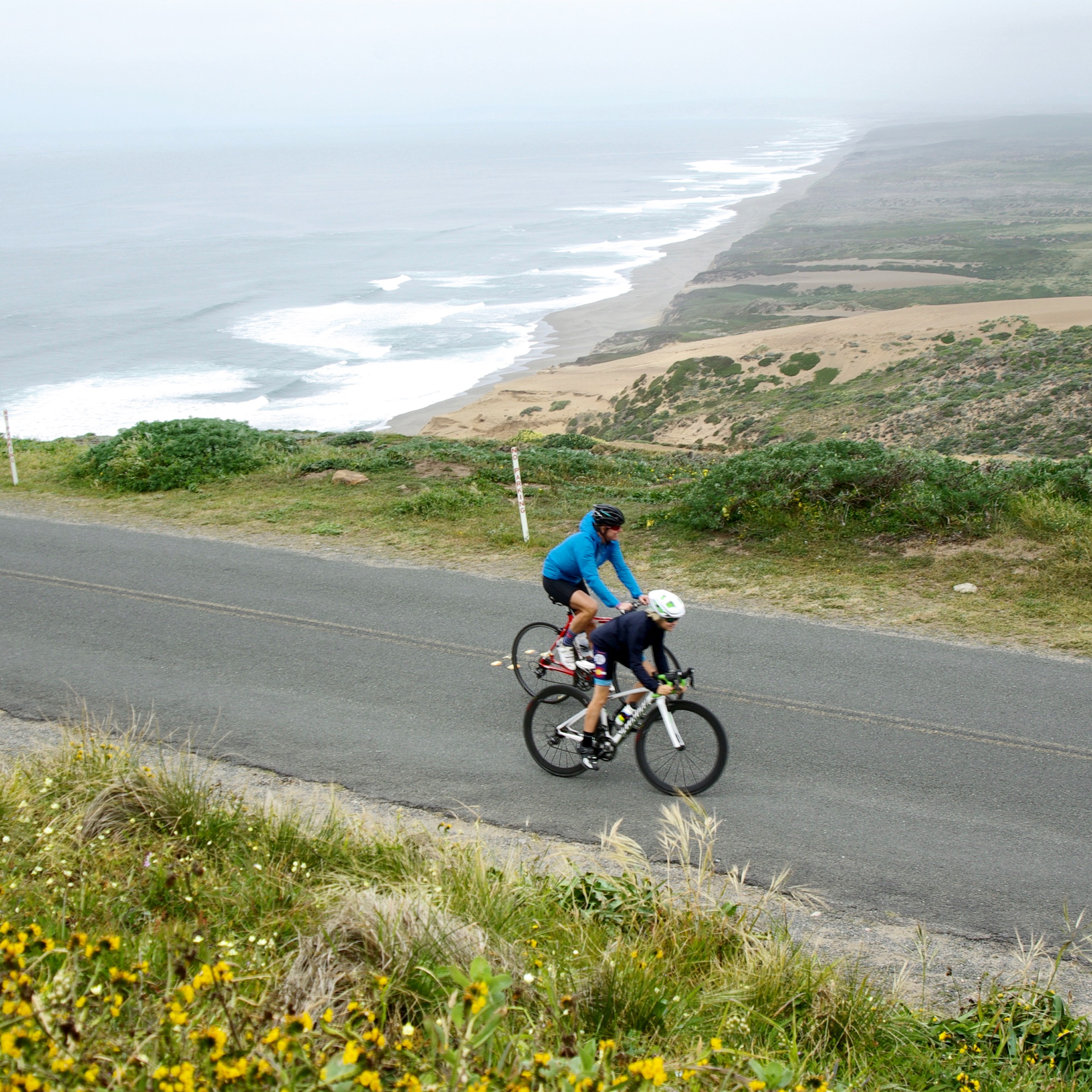 So we are feeling refreshed and very excited to keep heading north away from large towns, traffic and people.