We've wrapped up our visit to our neighbors in the north and all I can say is WOW, you all know how to do mountain biking. Not that we didn't already know that but seeing it in person for almost 3 weeks was incredible.
When we last left off we were wrapping up a week in Whistler/Squamish. From there we headed east to Rossland, BC. Rossland has a long history of mountain biking and is acclaimed as one of North America's top mountain biking destinations. In fact, it has acquired the reputation as 'The mountain biking capital of Canada', with its enormous variety of specialty built trails. This is a small mountain town that really reminds us of our town back in Colorado (Ridgway). We got into town and settled in at the only campground there, the Lions Campground. This place is clean, located really close to town, trails and very reasonably priced! We spoke with a few of the locals upon our arrival to see if we should carry bear spray to ride the trails around there. They kind of blew it off saying they see more bears in town than on the trails. Fair enough, sounds like Colorado. Well we ended up seeing a bear on the trail 4 days in a row, so we went shopping!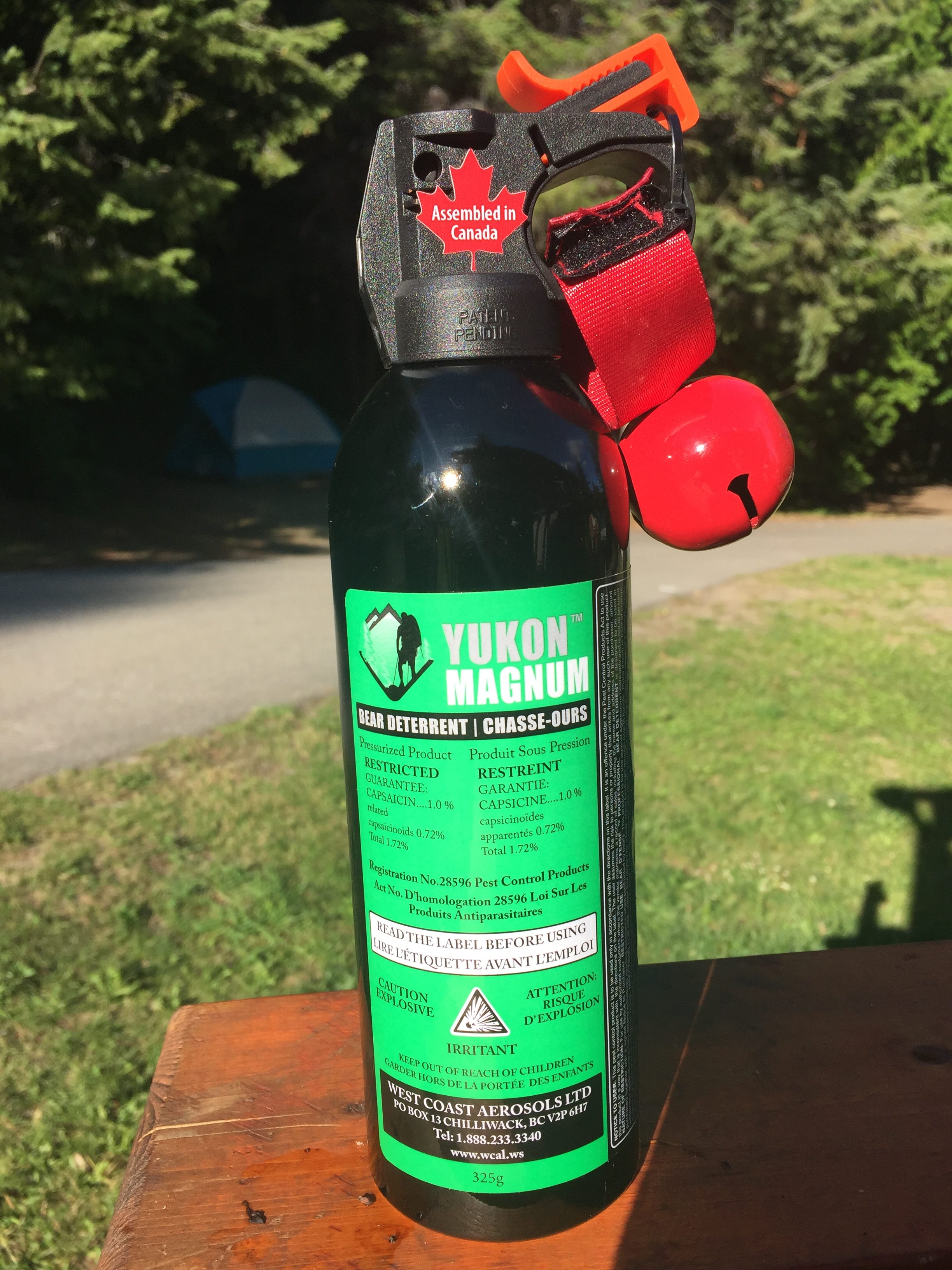 The BIG ride here in Rossland is the Seven Summits. It's a 22 mile point to point ride with 4000 ft of climbing but 8000 ft of descent. With our 2 year old we could not all ride it together so we provided our own shuttles but there a services in town. The plan was for me (Randy) to ride it on Saturday then Jen and Kalden to ride it on Sunday. I woke up Saturday morning to socked in cloudy conditions but no rain so I went for it. The clouds really helped to keep the temps down for the 1st climb which takes about 1.5hrs.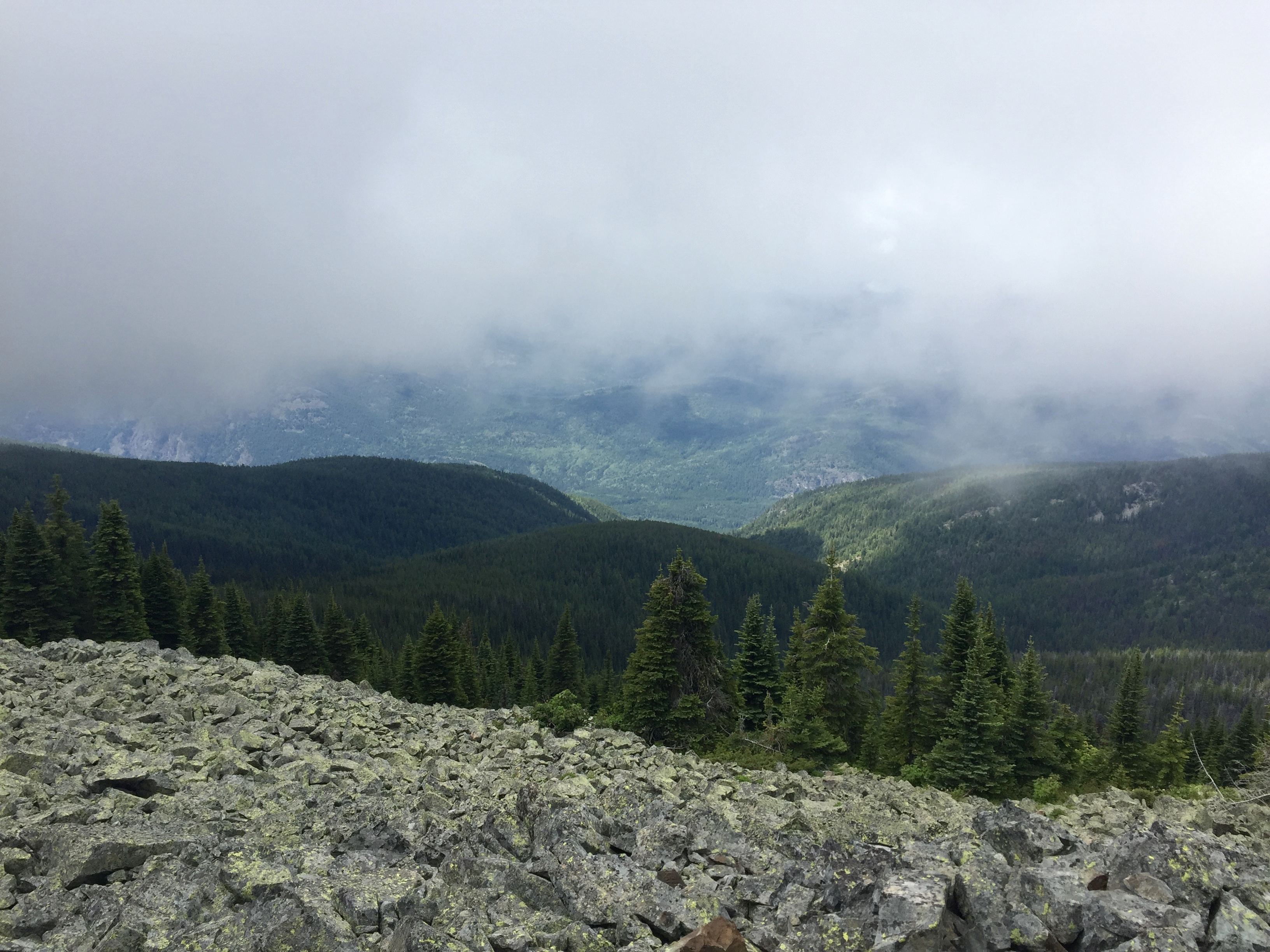 The day did clear a bit as I went on but never fully. Just enough to get some great views.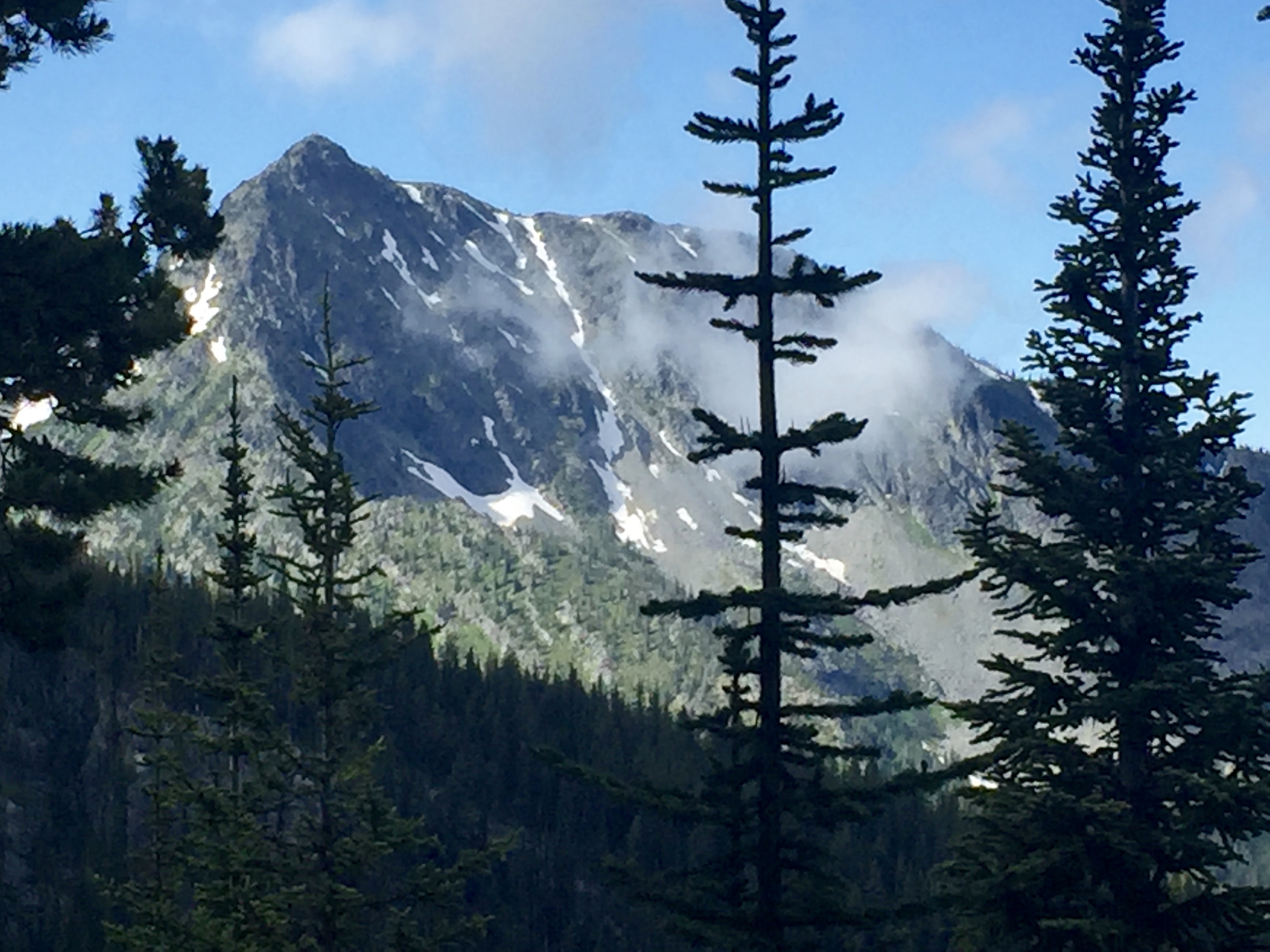 As the ride is named you literally climb up and over seven summits on this ride. The first two are pretty big climbs then, thankfully the get easier as you go.
For the most part it was a short sleeve jersey day but there was still evidence of winter hanging around on the trail up there.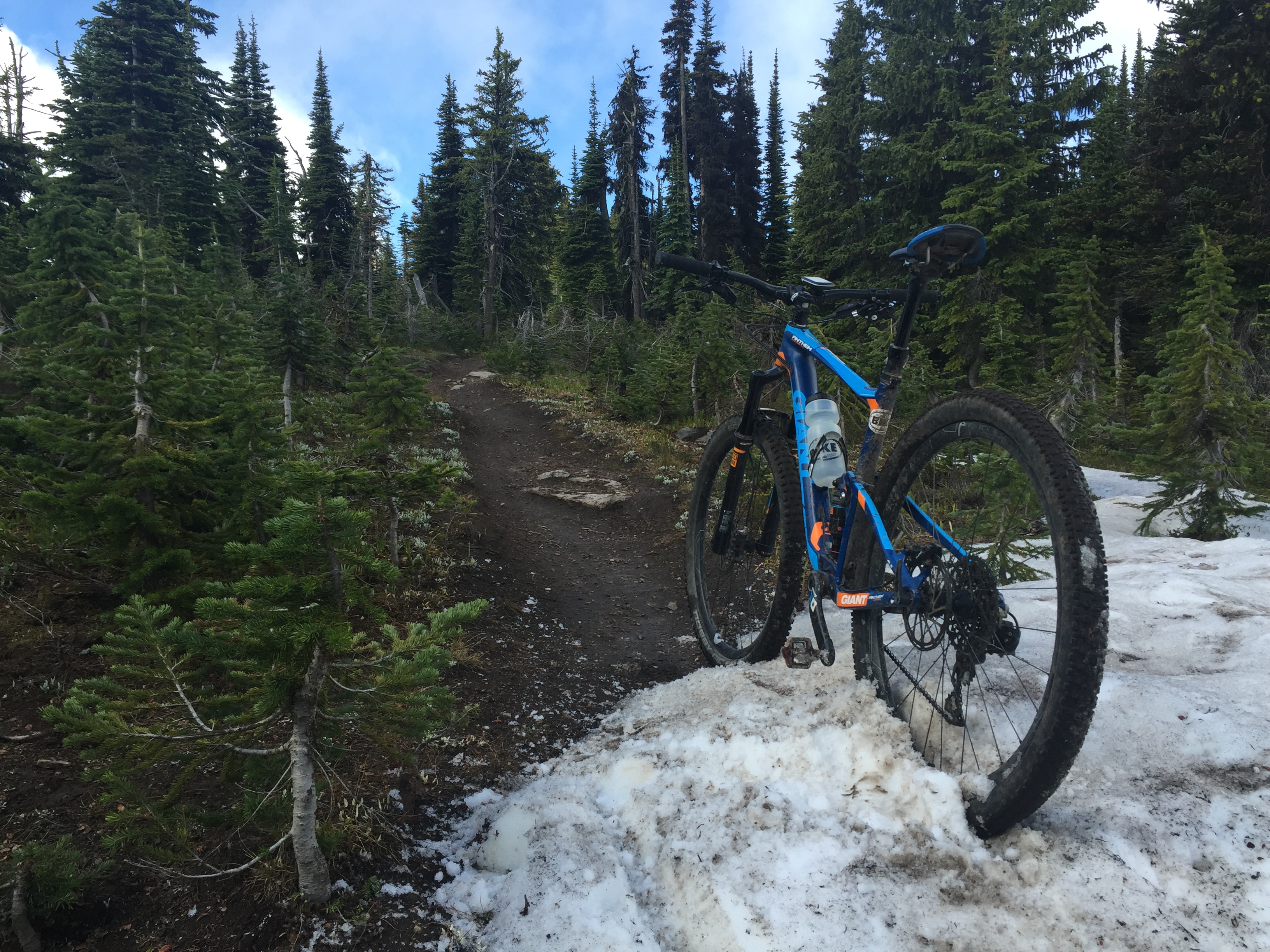 The following day Jen and Kalden woke up to perfect conditions, a blue bird day.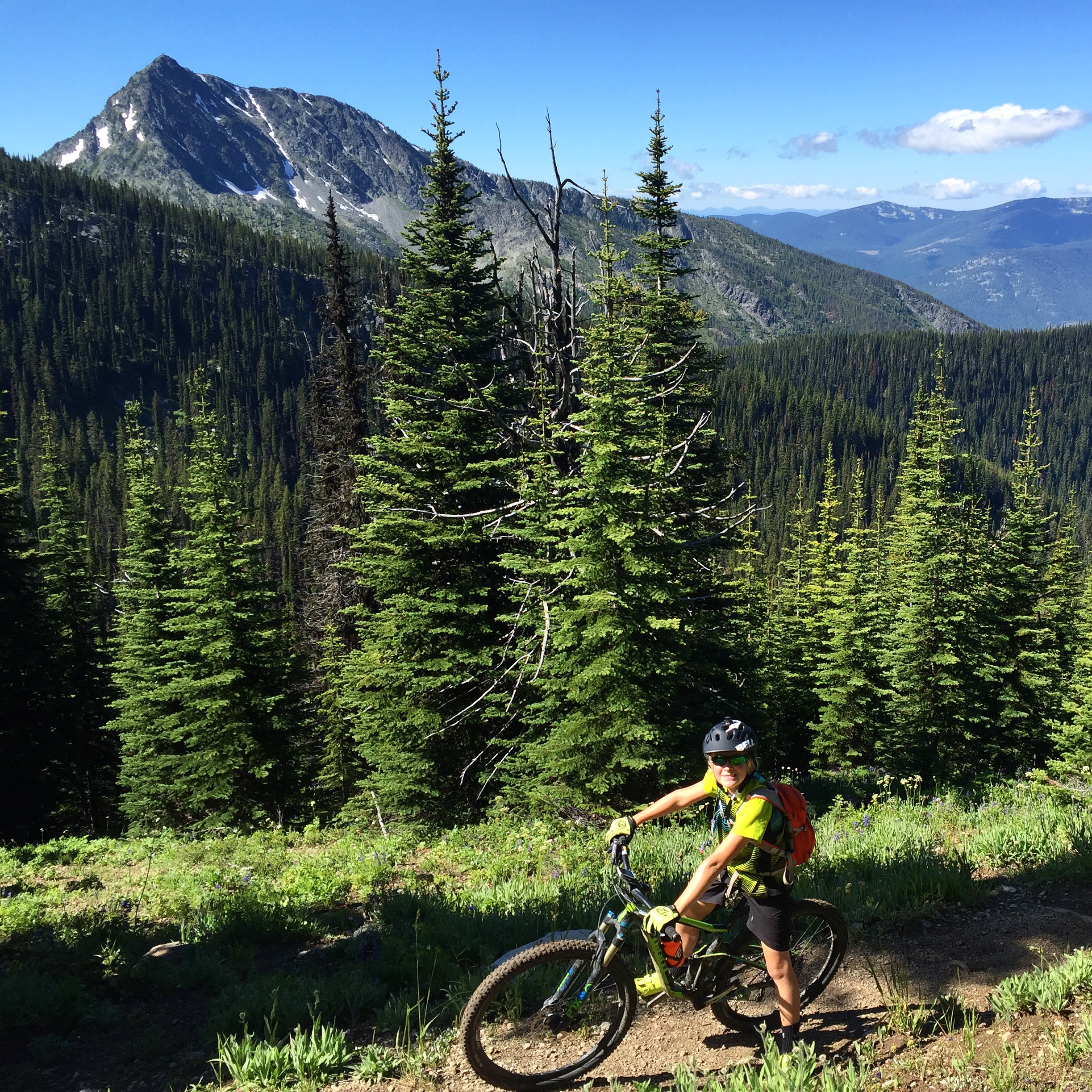 We were a bit worried about Kalden getting through this ride with all the climbing, rugged descents and lack of "bail out" points but he ended up crushing the ride and having fun doing it.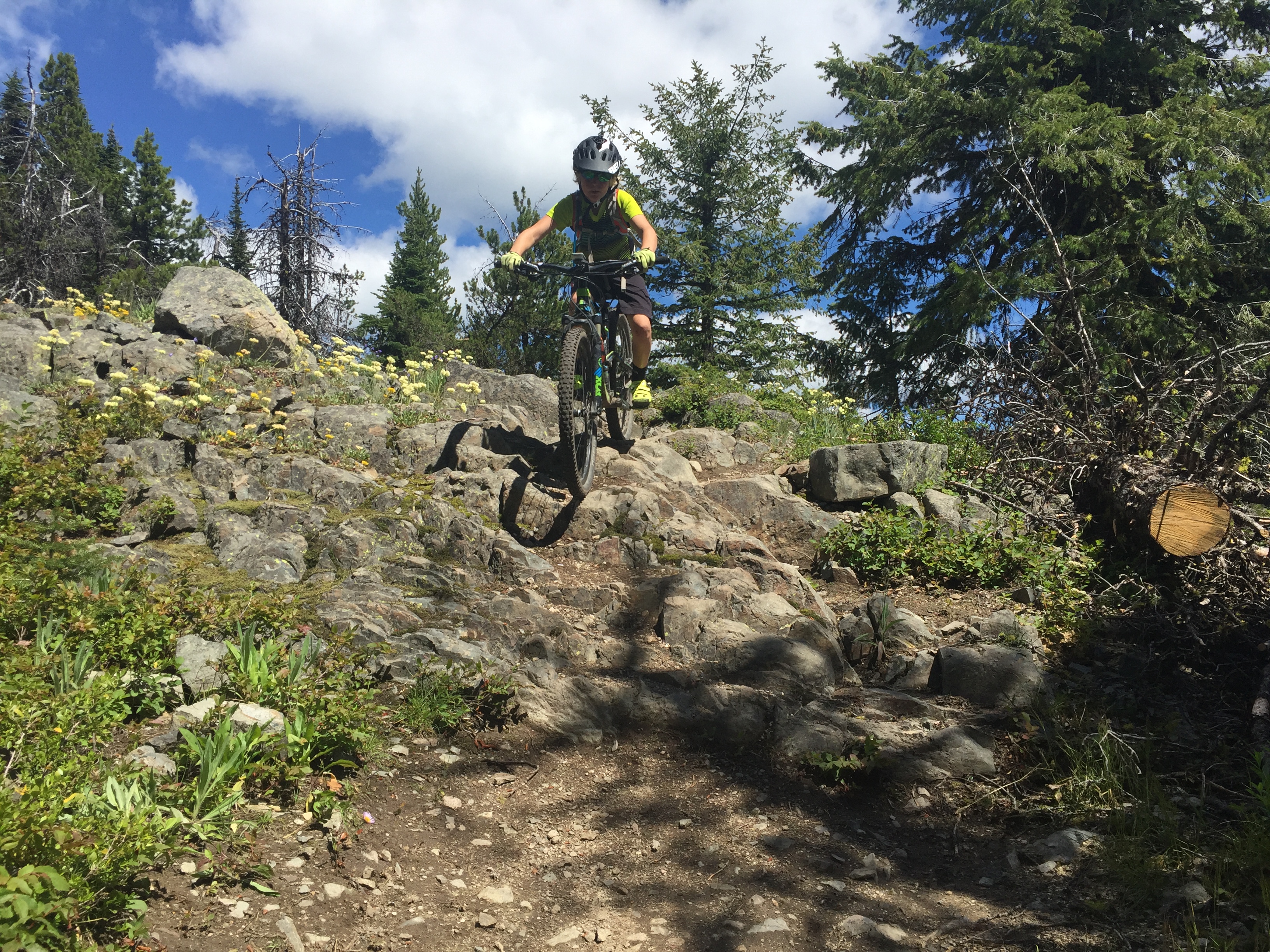 Other notable trails that we rode in Rossland were BS, Dudney, Drakes, Redhead and Tamarack.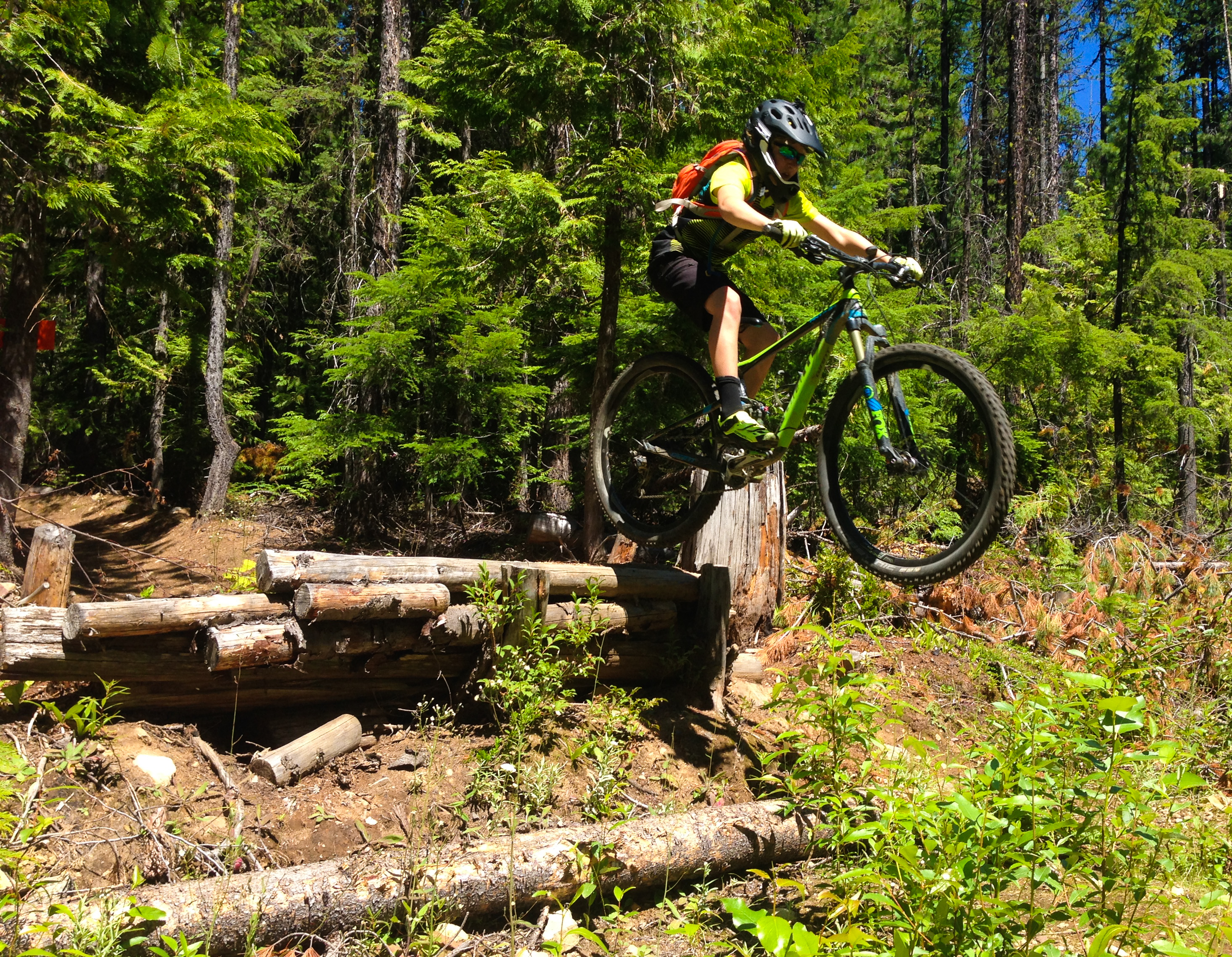 When not on the trails the boys were loving the bike park here in town.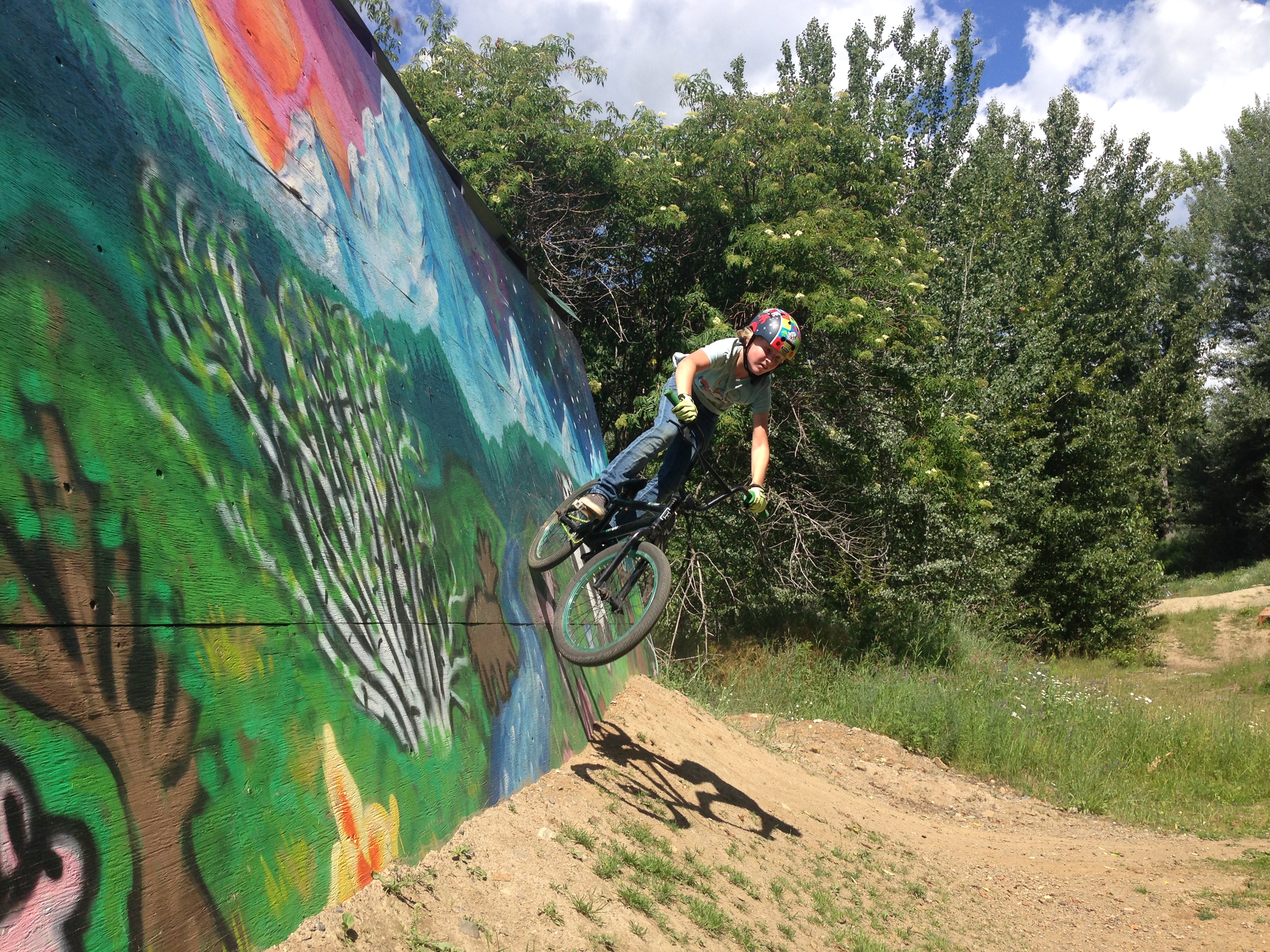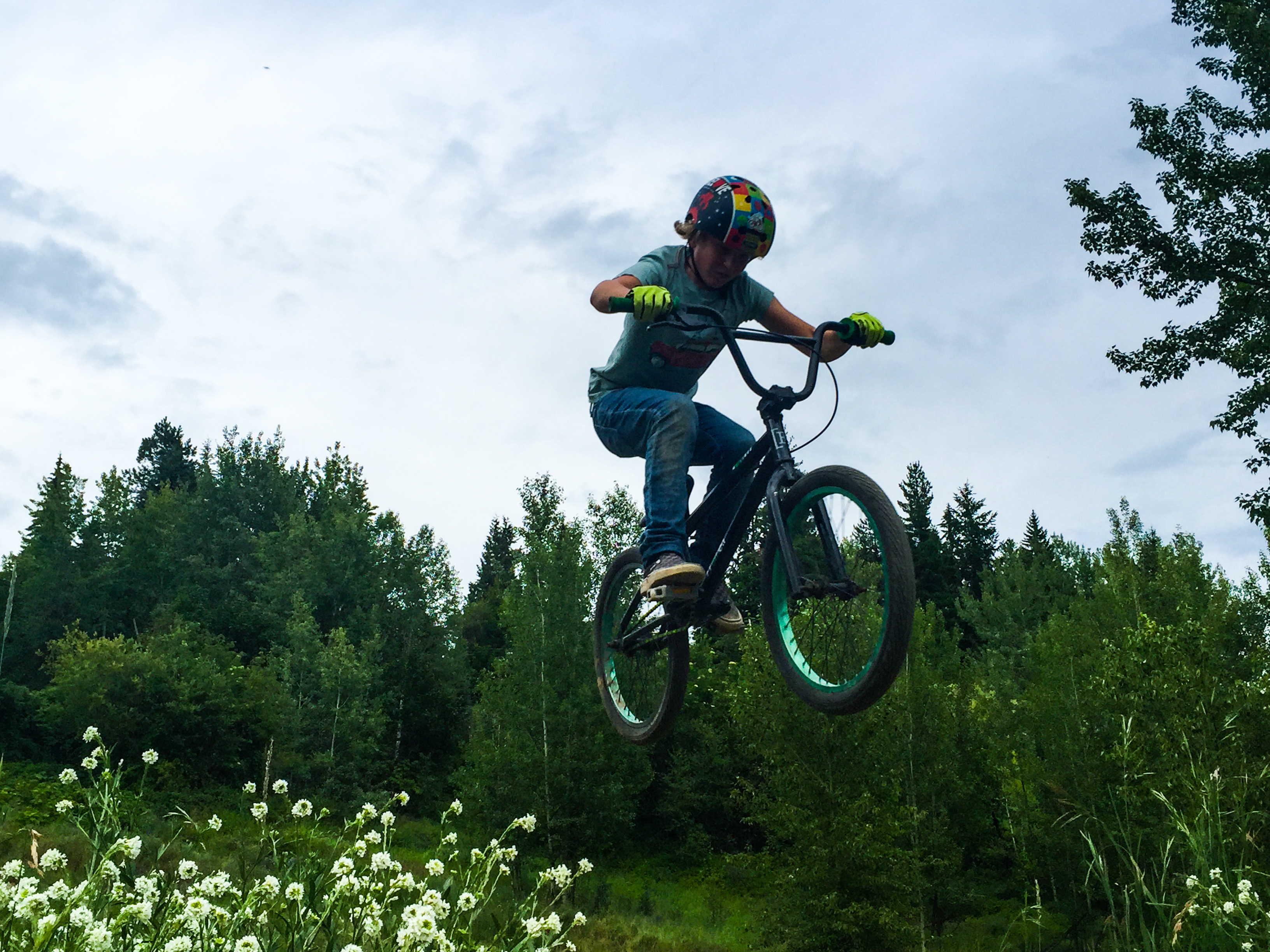 And of course here is Lars tearing up the pump track.
From Rossland we moved further East to Fernie, BC. A brand new RV park just opened there 4 months ago and before that there really were not many options to stay in town. We booked a week there and settled in.
Fernie is a much bigger town than Rossland, lots going on here. It took about half of that week for Fernie to grow on us. Every town we've been to prior to here that all had "the must do ride" or even a few of them. We asked several people here in Fernie and always got the same answer. "All of the rides are good here." And they are, Fernie has MILES of trails. What was hanging us up was in all the other places they usually had at least one incredible flow trail and they don't really have that here (that we found). Fernie is more known for its technical riding, big lines, steep and rooty. They do however also have many miles of standard XC trails. One of those is the Lazy Lizard. It is considered a green (beginner) trail and runs from Island Lake Lodge down to Mount Fernie Provincial Park.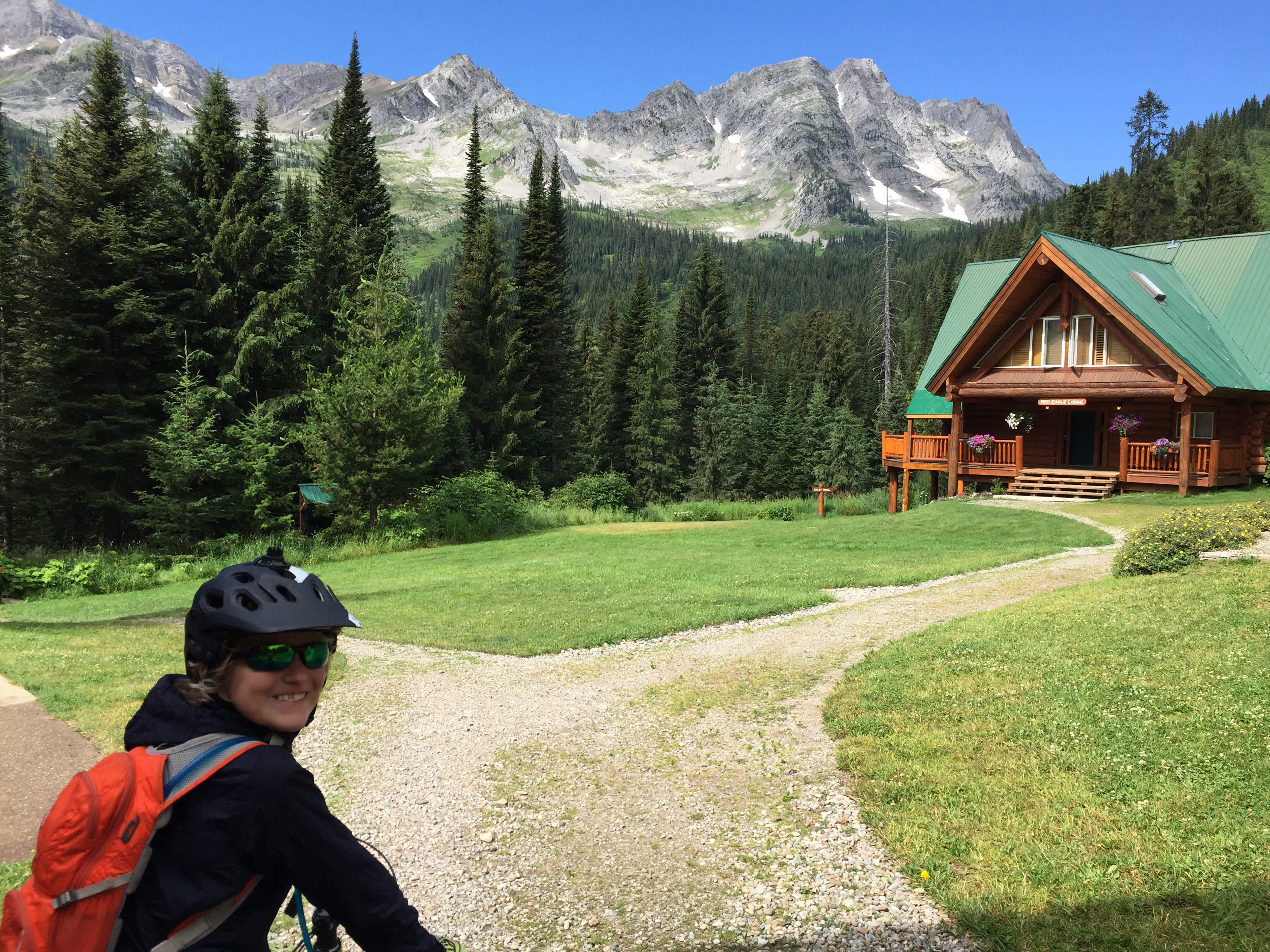 We wrapped up our stay in Fernie with a day of lift served biking at the Fernie Ski Park. Having just ridden in the best bike park in the world (Whistler) 2 weeks prior this one wasn't quite as good in our opinion but we still had a great time and found some good trails for us.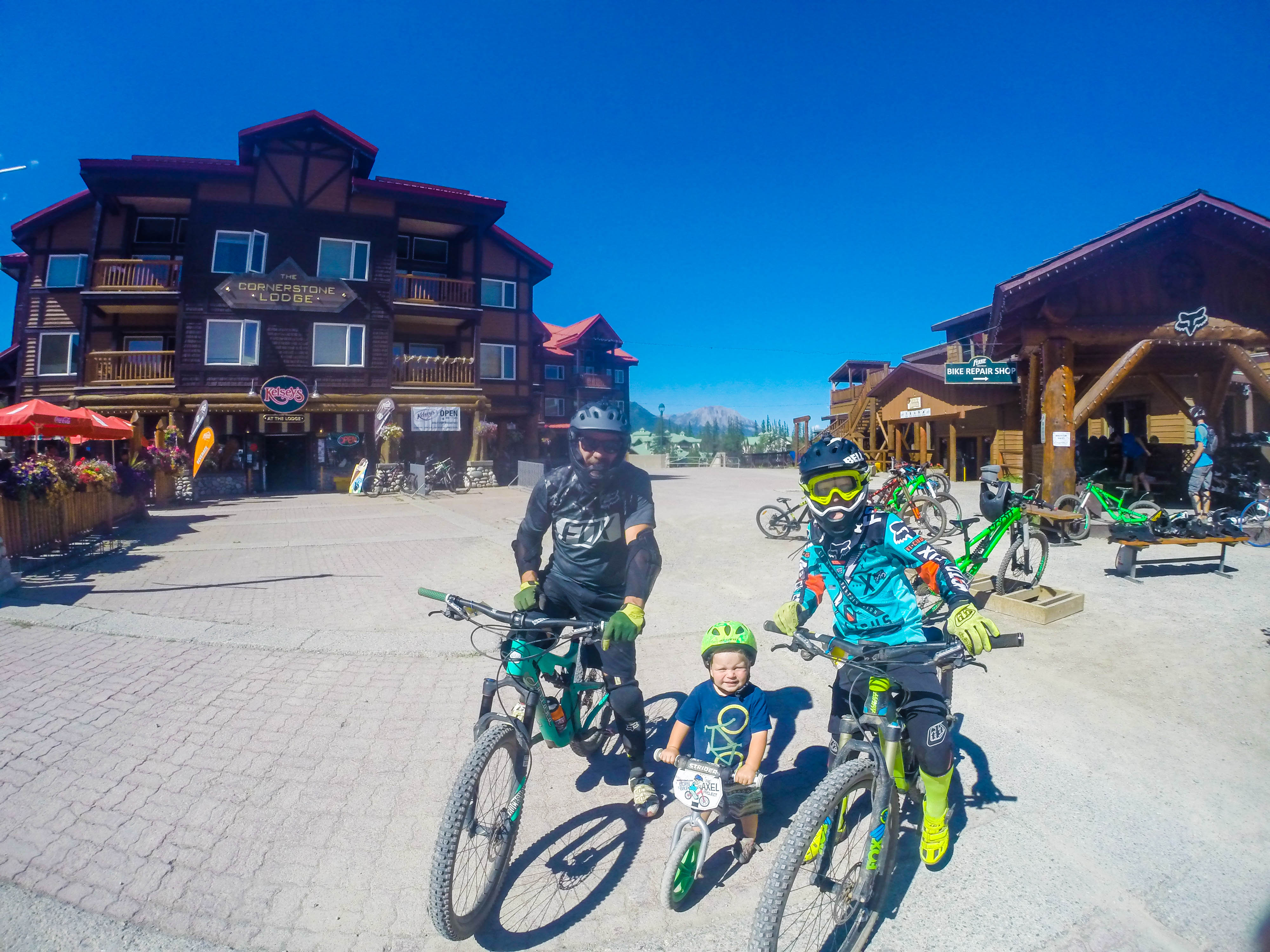 So that's a wrap on our Canada tour. As I said, we had an AMAZING few weeks here. Some of the highlights were
-Whistler/Squamish: In our opinion the best riding for us. Also, Kalden made a friend there and had 3 great days of ridding and hanging out in the campground with him.
-Meeting people from all over the world. BC has a lot of international travelers. When I rode the Seven Summits I ended up finishing with a guy from Slovenia. We gave him a ride back to the campground we were both staying at then met his wife and had a great conversation about travel.
-Watching all of our riding progress in leaps and bounds. BC has very challenging trails. The berms are higher, the jumps are bigger and the skinnies, well you just don't see them like this in the USA.
So, in closing, yes we will be back!
The best resource you can have for mountain biking here is the Trailforks App. It's a free download and we found it very reliable.