As I start my third trimester I want to share some great finds that have helped me stay active, comfortable, and healthy this pregnancy.
Today – Clothing
Wednesday – Nutrition
Mountain Mama Expecting Adventure
Mountain Mama was founded after founder Teresa Delfin realized during her first pregnancy how inadequate regular maternity clothes are for adventuring mamas.  While maternity leggings, full-paneled pants/shorts, and cotton tees are easy to find, there is only one place to find technical apparel  – Mountain Mama.
Here are my top 3 picks:
Lassen Hooded Jacket – Polartec Powerstretch fleece – comfort, usability and style!    Functionally, I like how the pockets both have zippers and deep pockets, which means that I don't have to worry about my phone or other items falling out.  It's arms are also long which is a bonus for someone tall like me, I can actually use the thumb holes!  I've been able to use this jacket for everything including mountain bike rides. It also has transitioned well from 2nd to 3rd trimester.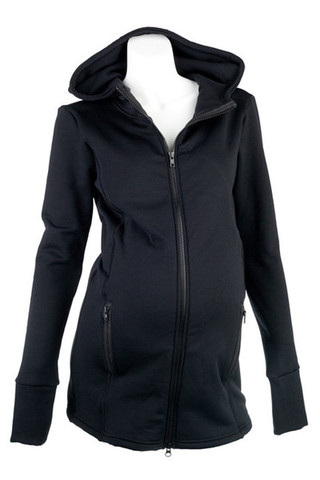 Topanga Fleece Pant – COMFORT, COMFORT, COMFORT.  I wear them everyday and night!  Like the jacket, it is made out of Polartec PowerStretch fleece, so these pants offer plenty of warmth with lots of softness.  The fit on these is very relaxed, so I have worn the baselayer pants underneath for skiing.  The only downside to these pants is that they are a bit on the shorter side for long leg ladies like myself.
Riley Maternity Running Skirt – If you will be pregnant during the summer months I highly recommend this skirt. While it's made for running I have been wearing it to SUP, hike, or just use for everyday wear. The uper-stretch fabric on the waistband and boyshort bottoms hugs the body, embracing every trimester. I'm sure I will also be wearing these for at least a few months postpartum.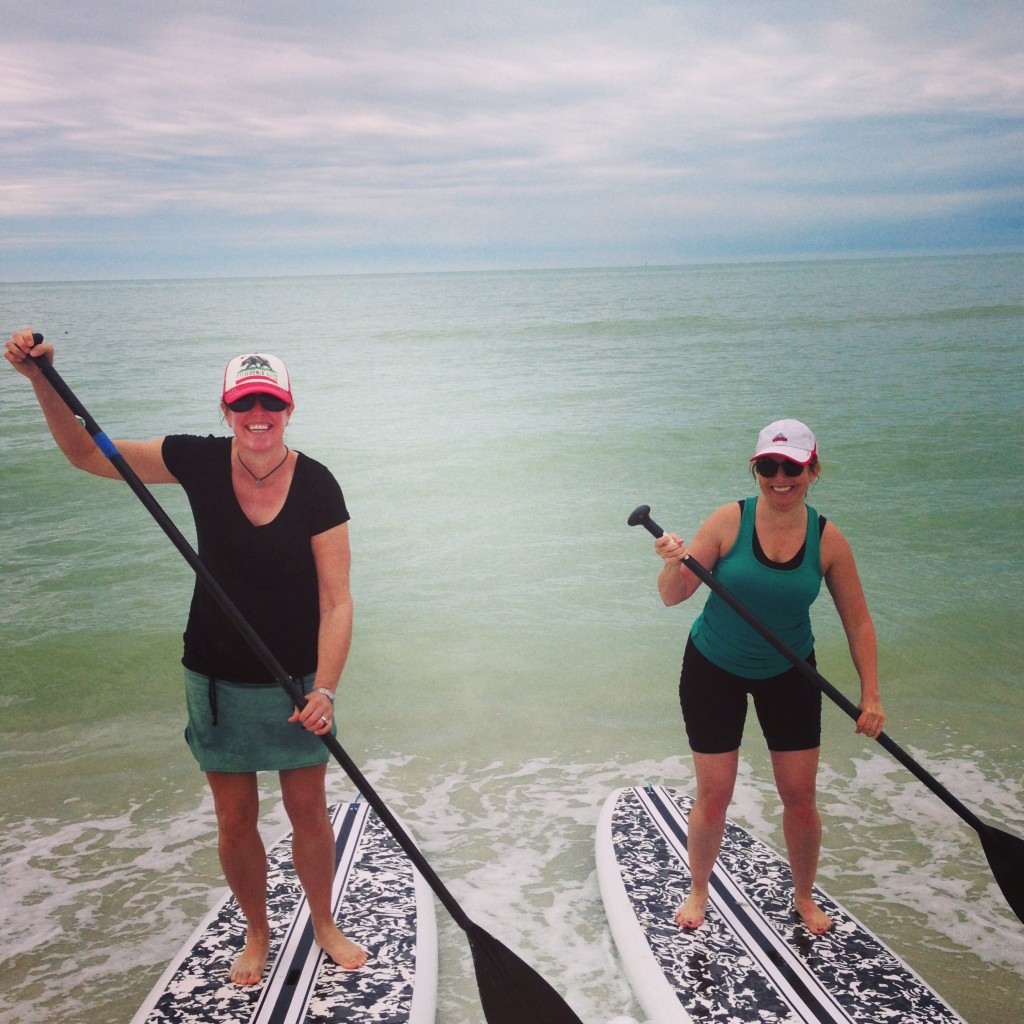 What really sets Mountain Mama apart is their exclusive "Bellyglove" fit.  This stretch factor means that their clothes were designed to adapt to every trimester (including postpartum!).
Shebeest Pro Splice Short – I wasn't able to find any maternity cycling shorts so I decided to consult my favorite women's cycling brand for suggestions. After some discussion they sent me the Pro Slice model. What's great about this style for pregnancy is that the waist band is thick and soft. The thickness ensures it doesn't hurt and helps keeps the short on my belly rather than below. So far, even at 29 weeks, they are working perfect. Honestly I want to get them in my normal size this summer. They are the softest shorts I have ever worn and the chamois is still top notch!
In addition to Mountain Mama and Shebeest, my go-to pregnancy brand is The GAP. They have a number of  essentials that also work well for exercising and being outdoors and I take advantage of their frequent 40% sales and coupons!