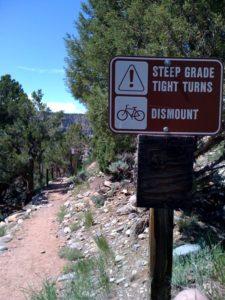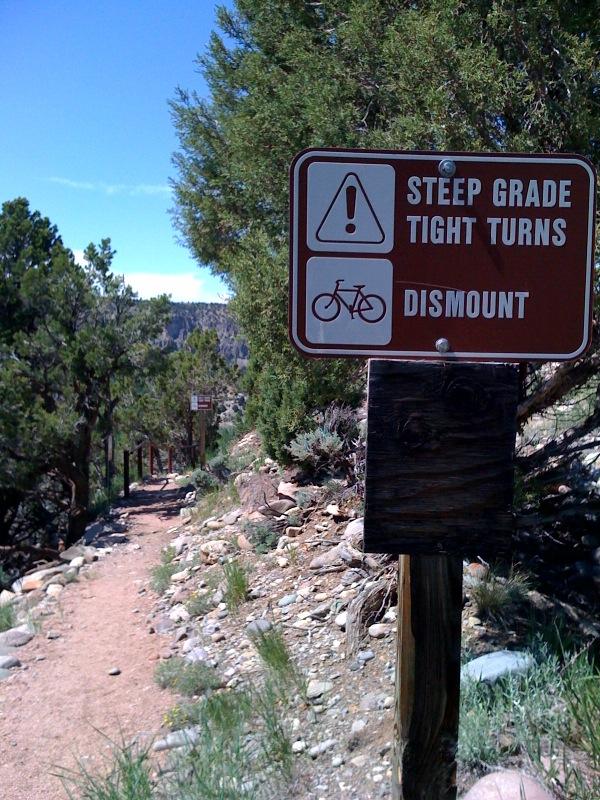 Today I was out riding on my local trails. In one section there is a steep two track climb that is littered with rocks and becomes sandy and loose as the summer rolls in. I was doing intervals on it.  I had a guy behind me on one interval that was simply amazed I got up it while he walked. He blamed it on his age. Heck the guy was maybe 50 not knocking on 80 or anything and he looked fit. What I wanted to tell him was that getting up that hill is somewhat easy with the right approach, commitment and skill. Hills like these are what separate an intermediate rider from an advanced/expert rider.
Here are the tips I wanted to tell him but I'll pass along to you. Hopefully these are a little more insightful than the basic hill climbing techniques you might find on the internet. I'll leave out the basics like looking ahead, yadda, yadda, yadda.
Traction:
On a loose, steep hill with rocks you will have a hard time maintaining traction. One minute you'll be fine and the next minute your rear tire will be slipping. Making it worse is the fact that you are in your lowest gears to make the climb physically easier. These "easy" gears will break traction because the torque promotes rear wheel spin. Avoiding that spin involves balance. You need to apply enough power to keep moving forward but not too much power or you'll loose traction.
Balance:
For me balance came with years of riding. There are drills you can do but nothing beats miles of practice. Experiment with how you attack hills. First try to aggressively attack it. Stand up, use power. See at what point your power makes you loose traction and have to walk. Next go up the hill slow. Notice the point at which you stall.
Gears:
Shift before the hill. Try not to ever shift in the middle of a steep, loose hill.  It's impossible to shift the front and difficult to shift the rear under power. Don't be afraid to shift all the way down if you need to but avoid the fast spin that comes with being in too easy a gear. For the hill I rode today, my strategy is to ride in my second or third easiest gear.
Saddle:
Keep your butt in the saddle. This makes you more efficient and keeps your weight over the rear wheel. This is very important to maintain traction.
Upper Body:
Even when doing all the above I often loose traction on it at least once or twice. I know my balance point, I'm seated, my heart rate is stable but there is one more component, my upper body. If I react suddenly with the handlebars I will loose that balance. If I under react I will also tip over.
Here is what I do:
Keep my elbows bent
Alternate between pulling back/down on the bars. I pull back and down as I am in the downward pedal stroke. Think about pulling your bike into the dirt to make that rear wheel stick as you are powering into the pedal.
If the hill is really steep your front wheel will also wander off your line because so much weight is over the rear. If this happens lean over while keeping your butt in the saddle.
Hope these tips help you attack that hill you have been trying to get up!