Most adventures start with a "great idea." Ours did as well. Let's take the truck and camper over to the San Juan Islands for a few days and check things out. Well, a quick check of the pricing to get something of that size over on the ferry squashed that idea quickly. Next it was, let's just take the Land Rover and borrow our friend's tent for a weekend. This was much more affordable of course but then the winning idea hit us. Let's bike pack it!
With the mode of transportation set for the weekend we now needed to decide which Island to visit. We were down to 2 of them, Orcas Island or Lopez Island. We read Orcas was pretty hilly and Lopez was much flatter and therefor more popular as a cycling destination. Never ones to take the easy way we decided to go for Orcas. On Friday morning we loaded up the mountain bikes, Chariot and camping gear to head for the ferry in Anacordes.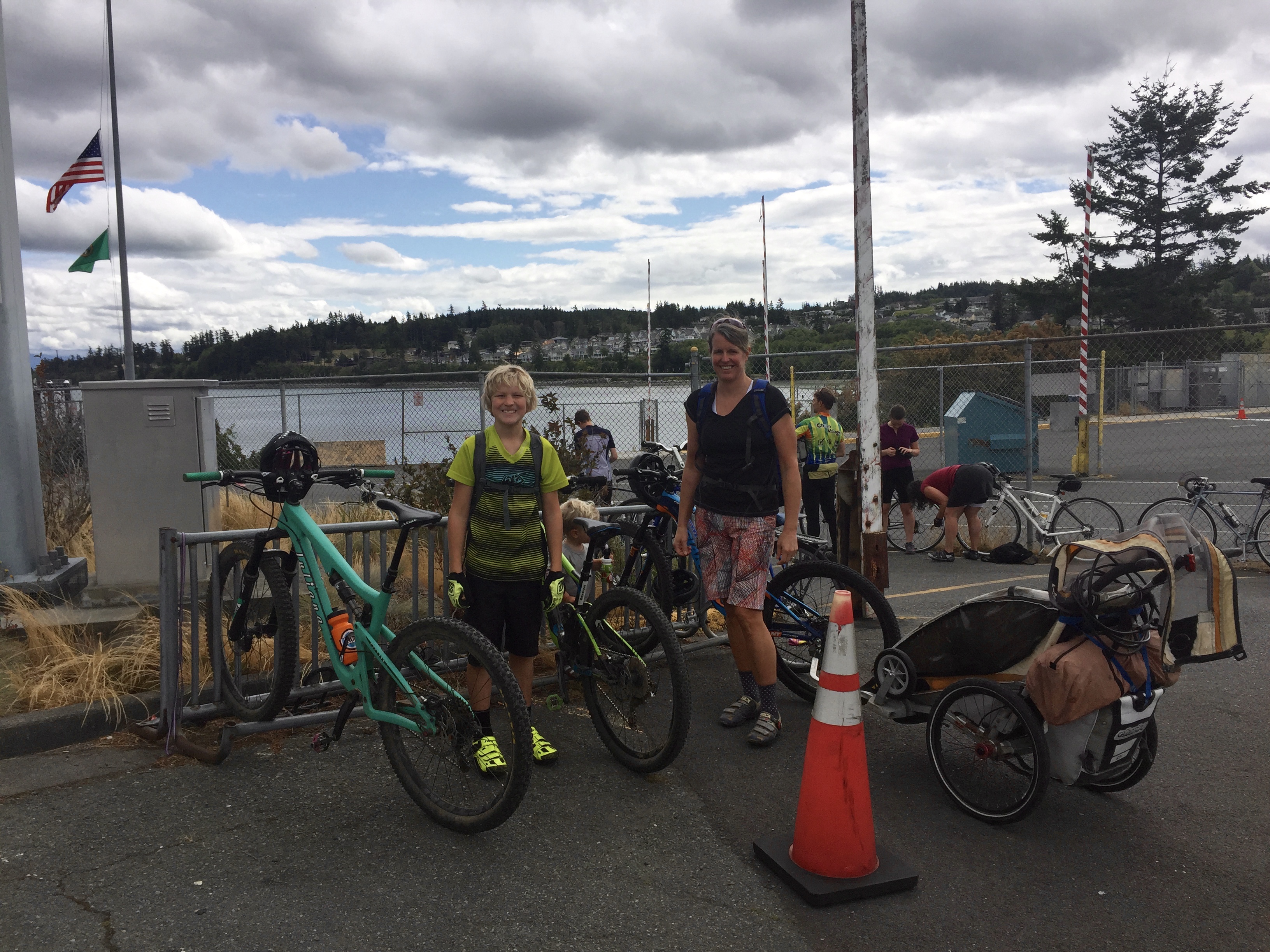 Once at the ferry landing we purchased our tickets ($17 PP, including bike) and waited for the ferry to arrive. Lars was very excited to go for a boat ride.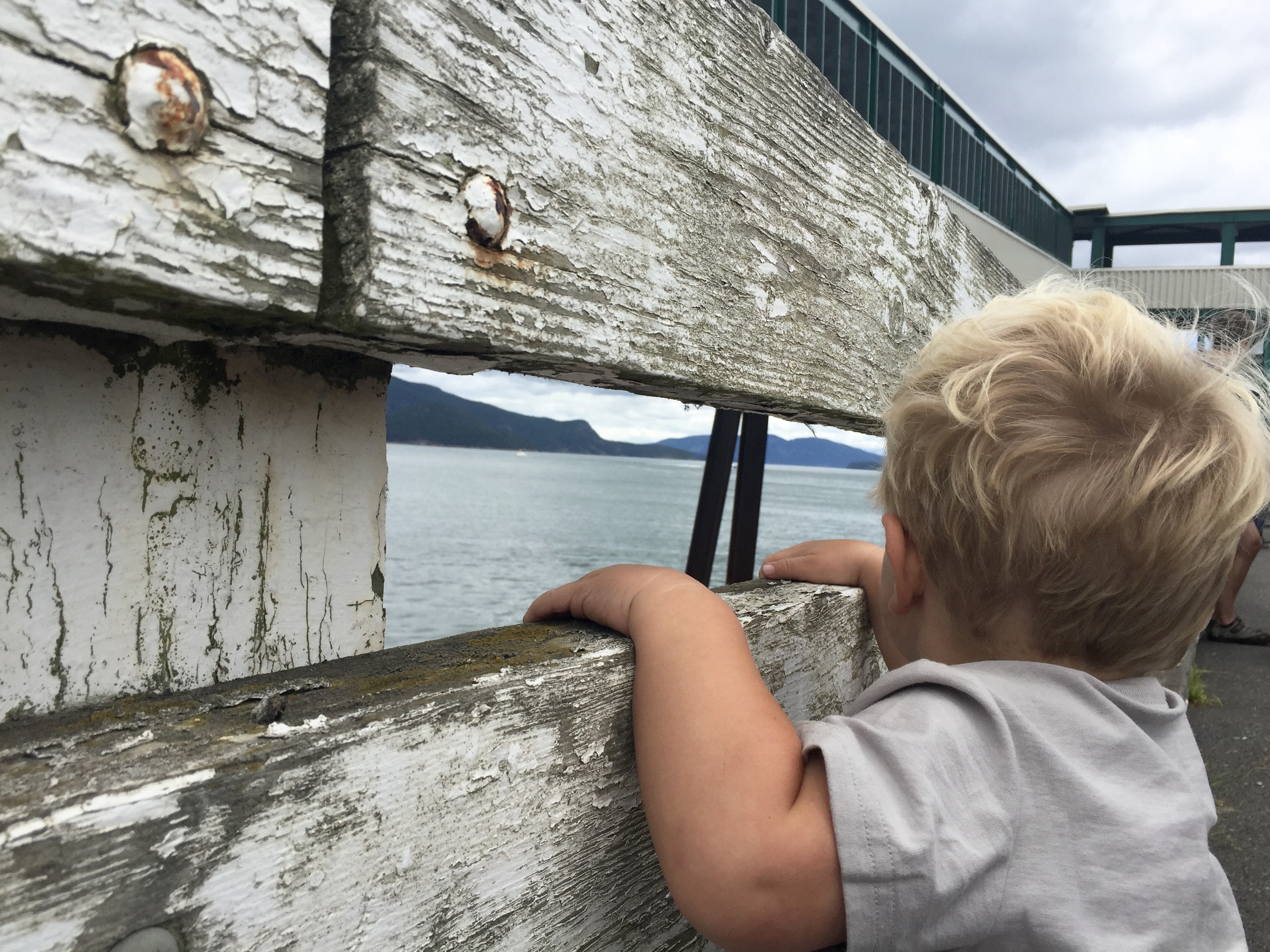 The ferry ride itself took only about an hour.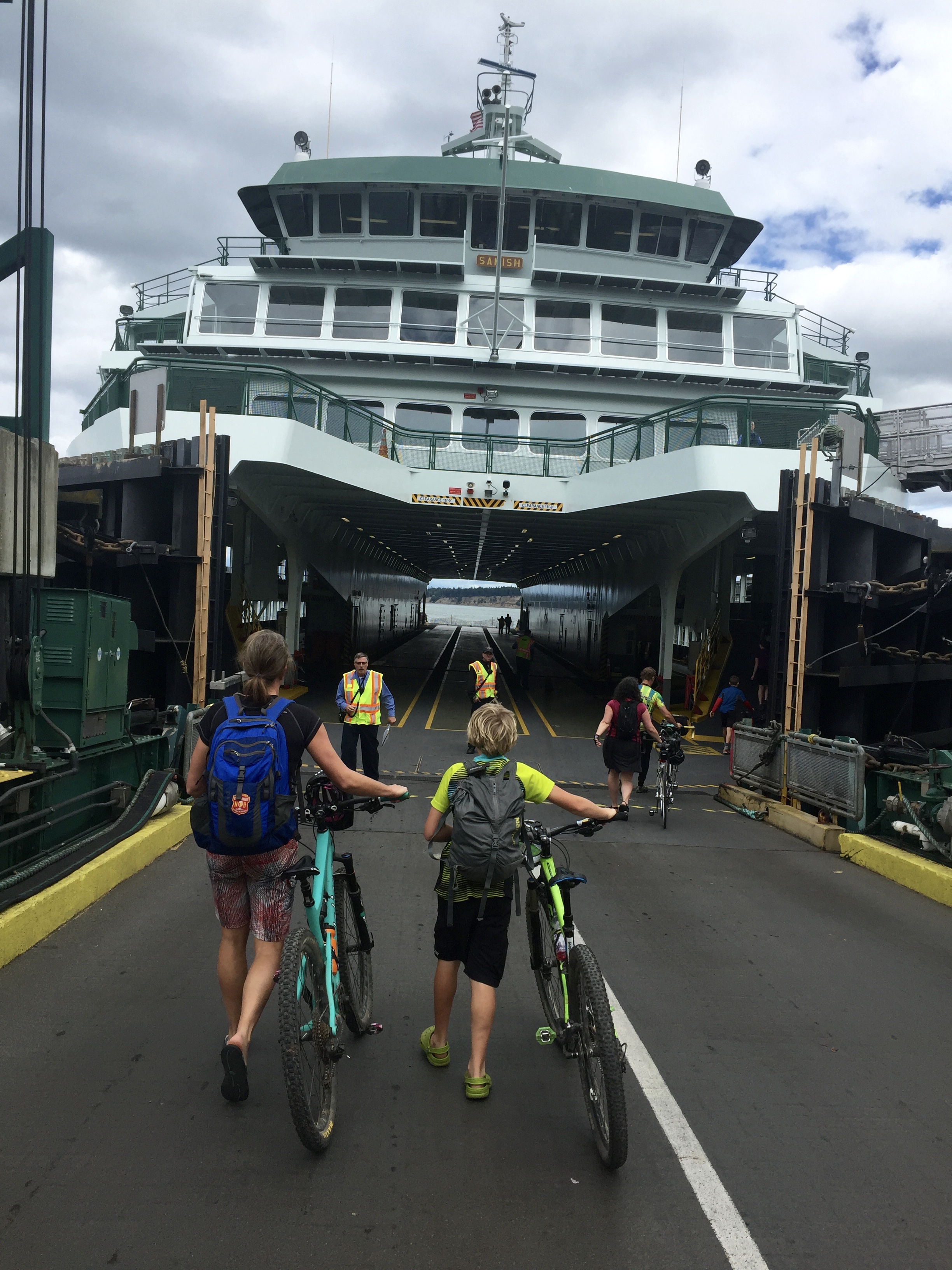 Once off the ferry on the Island of Orcas we started our 20 mile ride to Doe Bay Resort and retreat. The riding was indeed hilly as we had read but the roads were nice and the views great.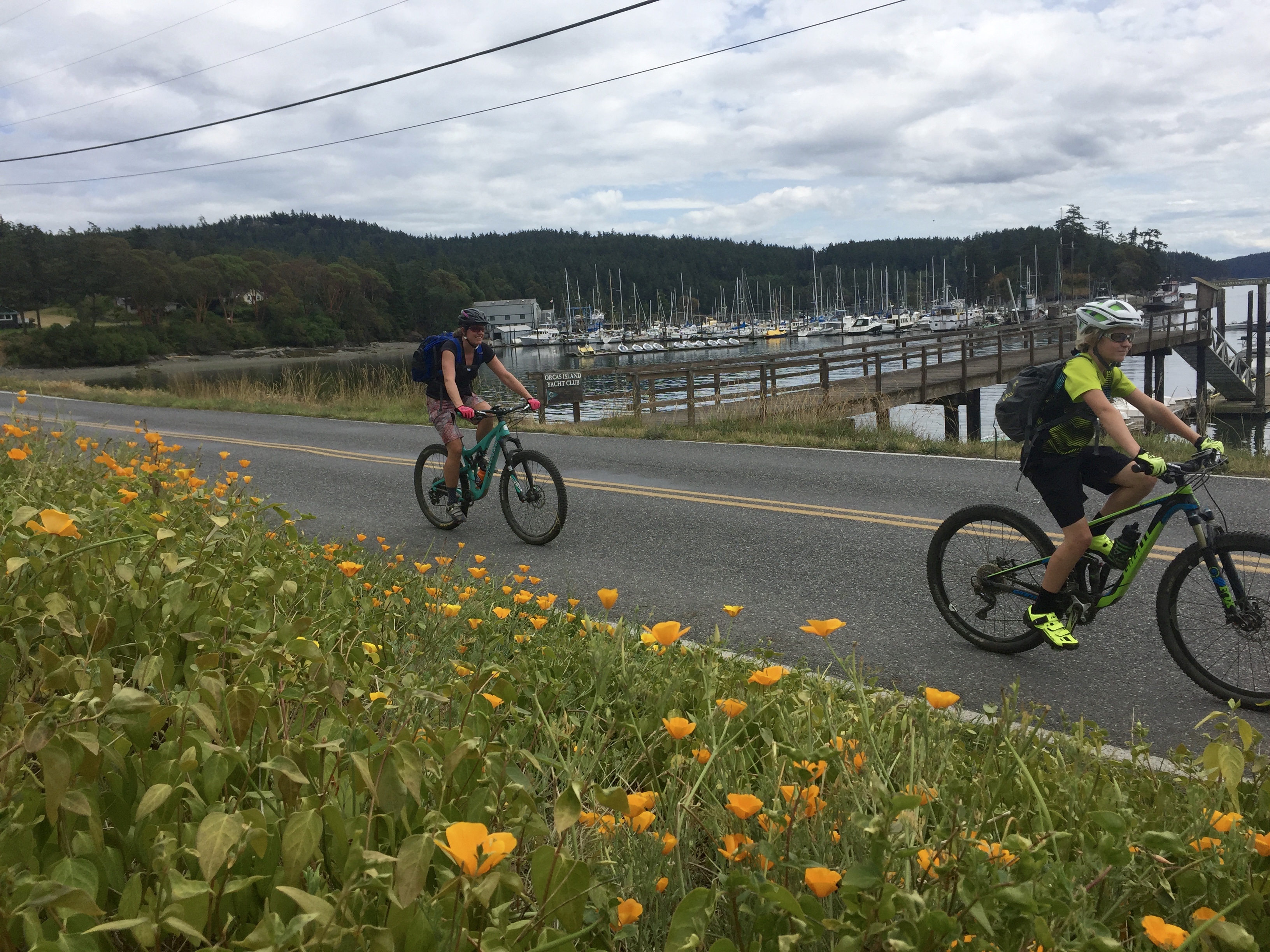 We made one stop along the way to pick up a bottle of wine from the local winery!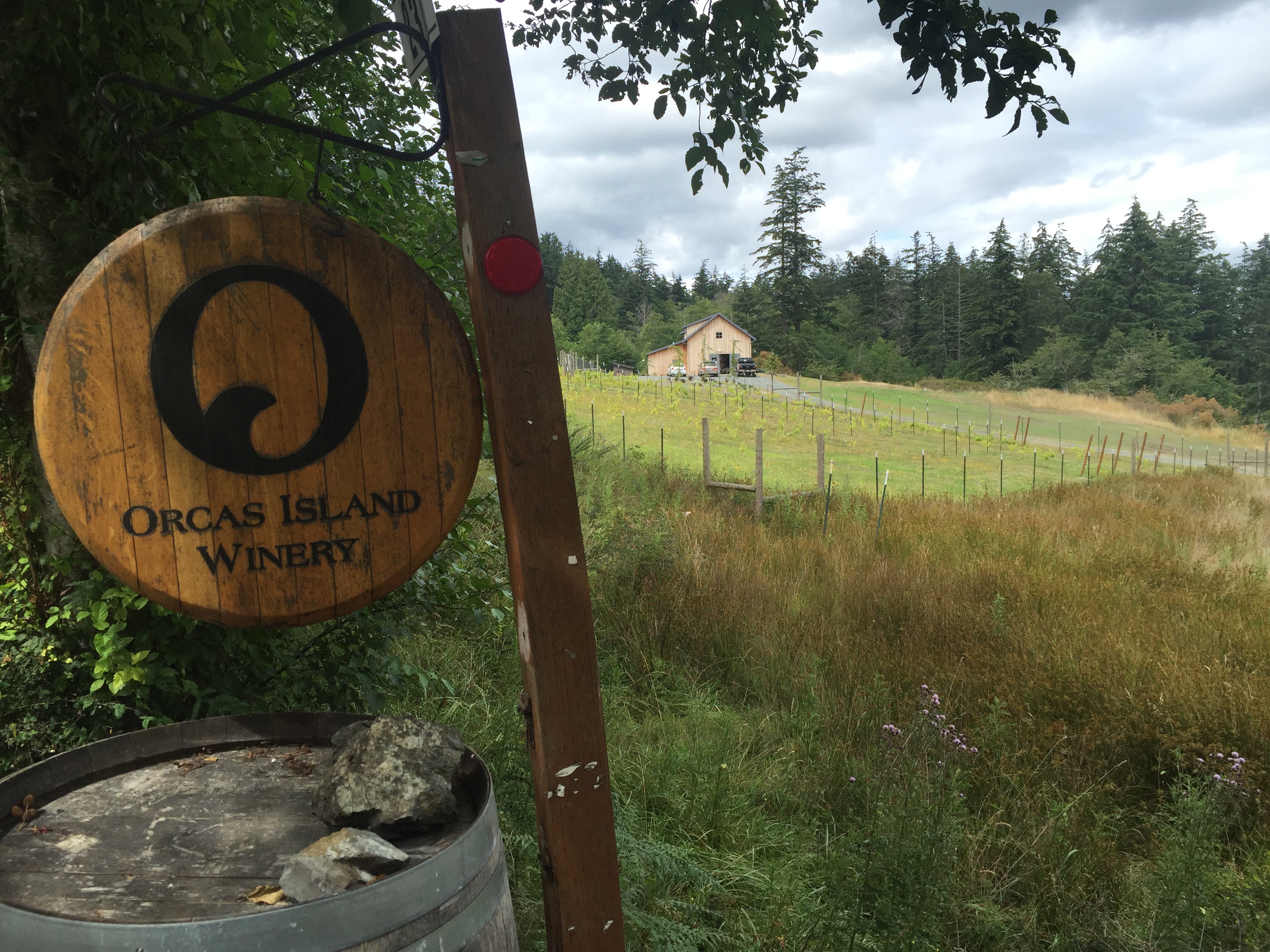 Once there we got our borrowed tent set up and we were all settled in for the weekend.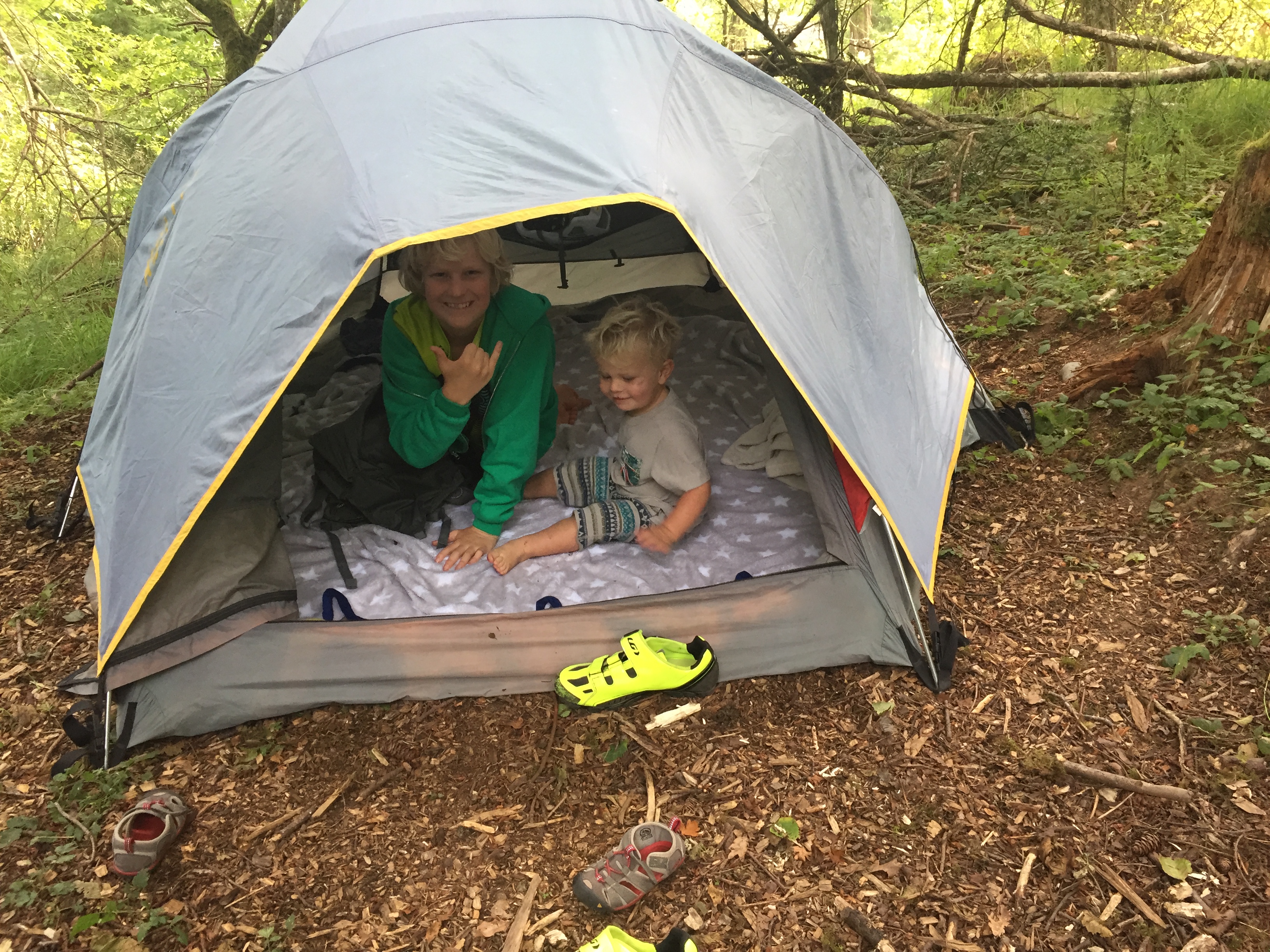 My friend who lent us his tent had told us a few times the it was an old tent and was no longer waterproof and if it rained we would get wet. I thought to myself, no problem, if it rains it will probably just be a shower. Well, it rained pretty hard all night and at 3AM we got woken up by our 11 year old saying "it's raining on me." There wasn't much we could do at that point except crawl under the covers a bit deeper and try to sleep the rest of the night. We woke up a few hours later to find everything in the tent soaked, blankets, cloths and packs. But on the bright side the rain had stopped! We walked over to the lodge and sat down for a nice breakfast. After breakfast Jen stopped by the office to see if there was any chance someone had cancelled there weekend plans and a cabin or yurt might be open. Sure enough one of the yurts was open for then night and bonus, it was right on the beach. We could not move into it until the afternoon once it was cleaned so we decided to ride up Mt Constitution, the highest point in the San Juan Islands at 2409 feet. We started at sea level and it took us 2 hours to get up the steep 4.5 mile climb.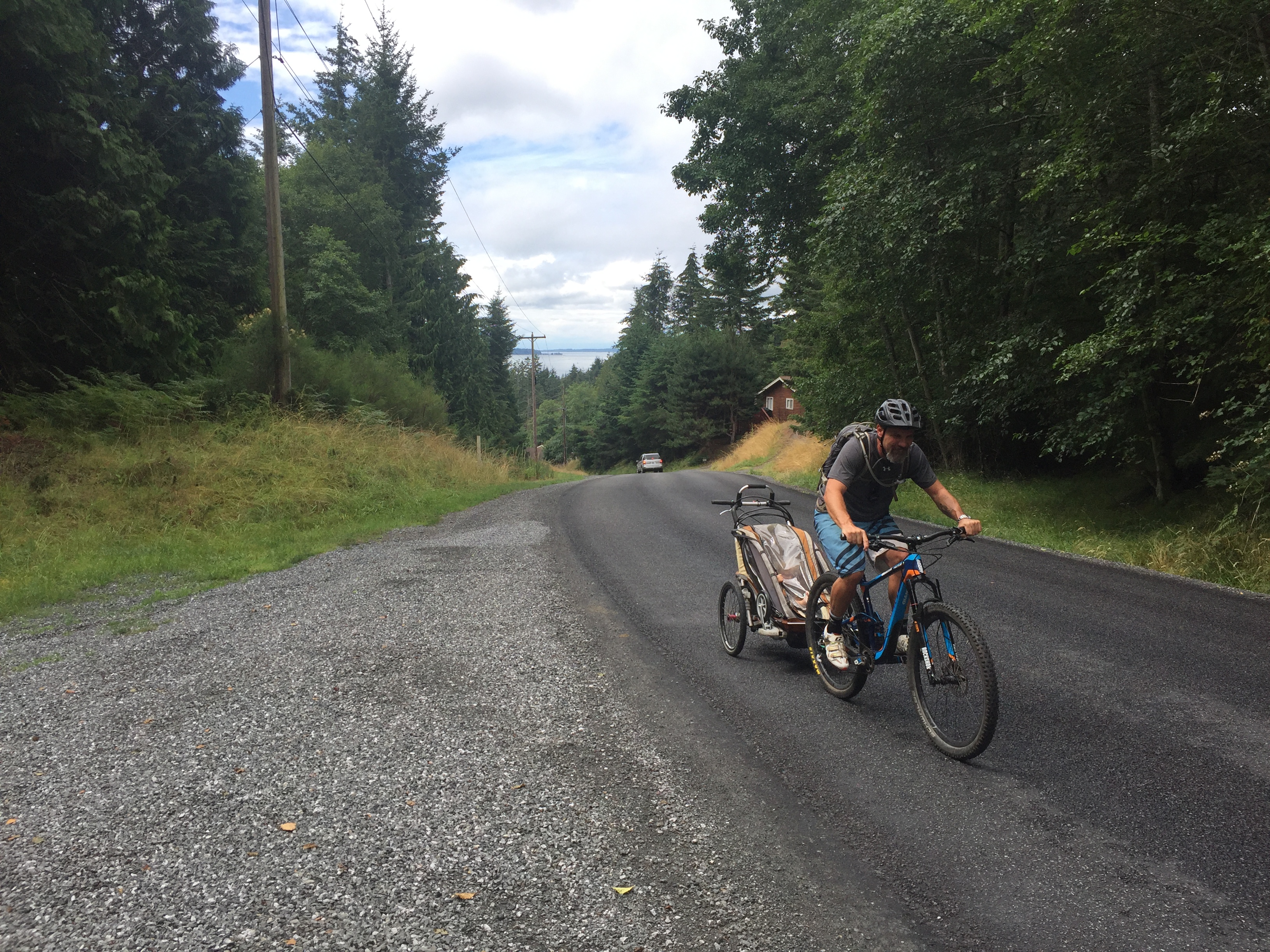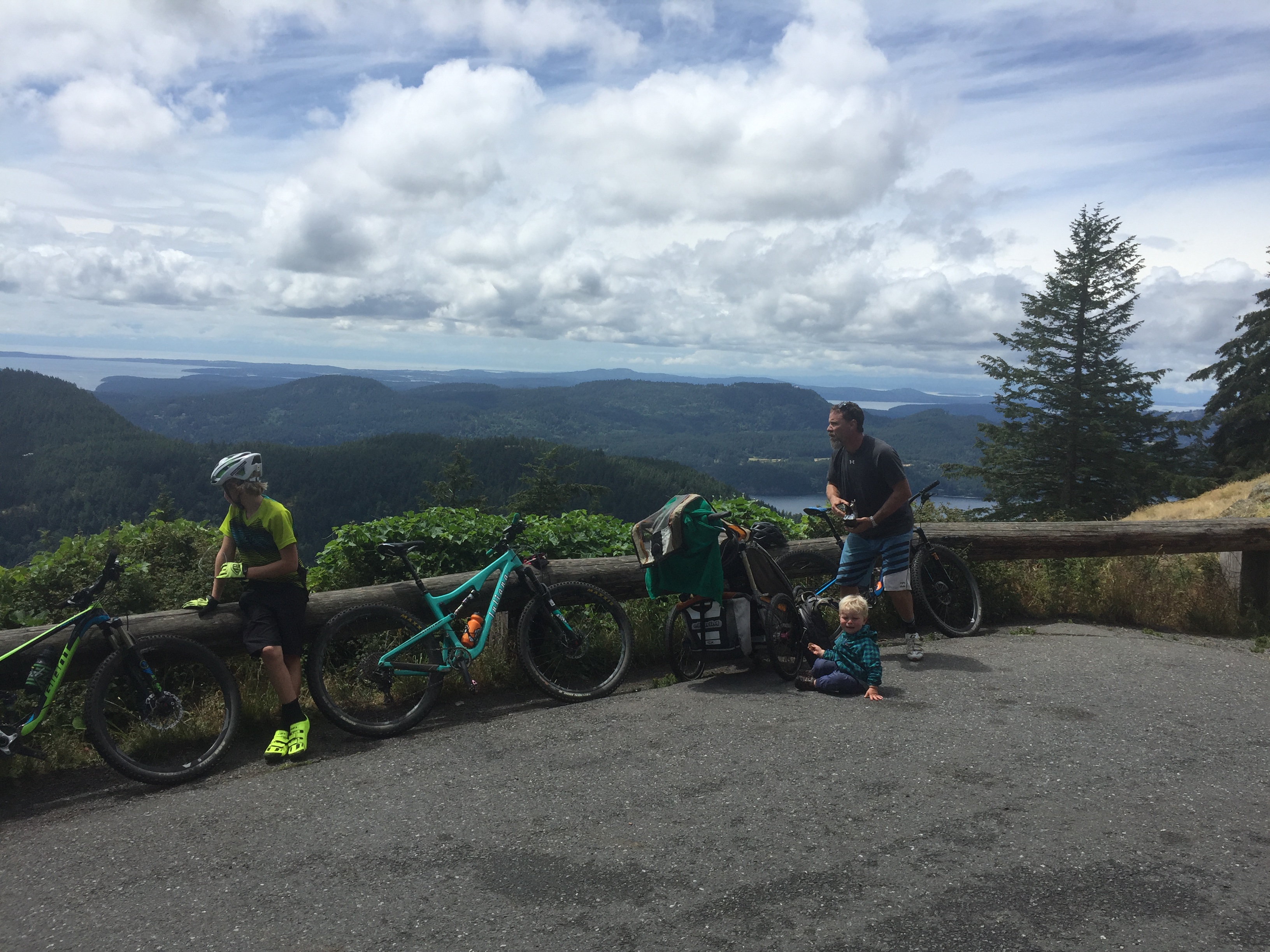 We got incredibly lucky on this day and had clear skies. We could see for miles up there and it was beautiful.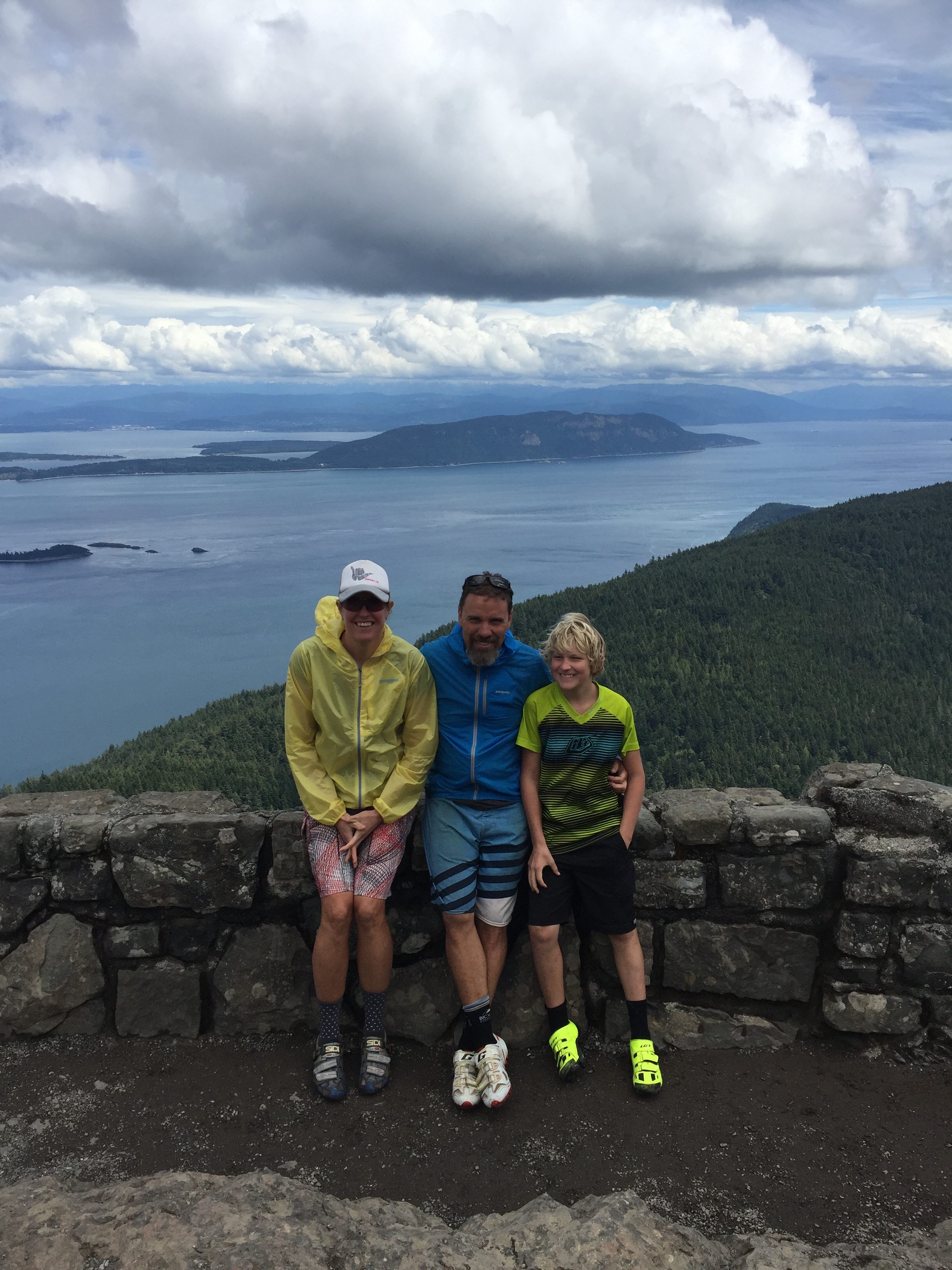 We were also pleasantly surprised to find a food truck in the parking lot up there! Although we had food with us a nice warm panini sandwich was much better that our power bars and blocks that we'd been snacking on for the past 2 days!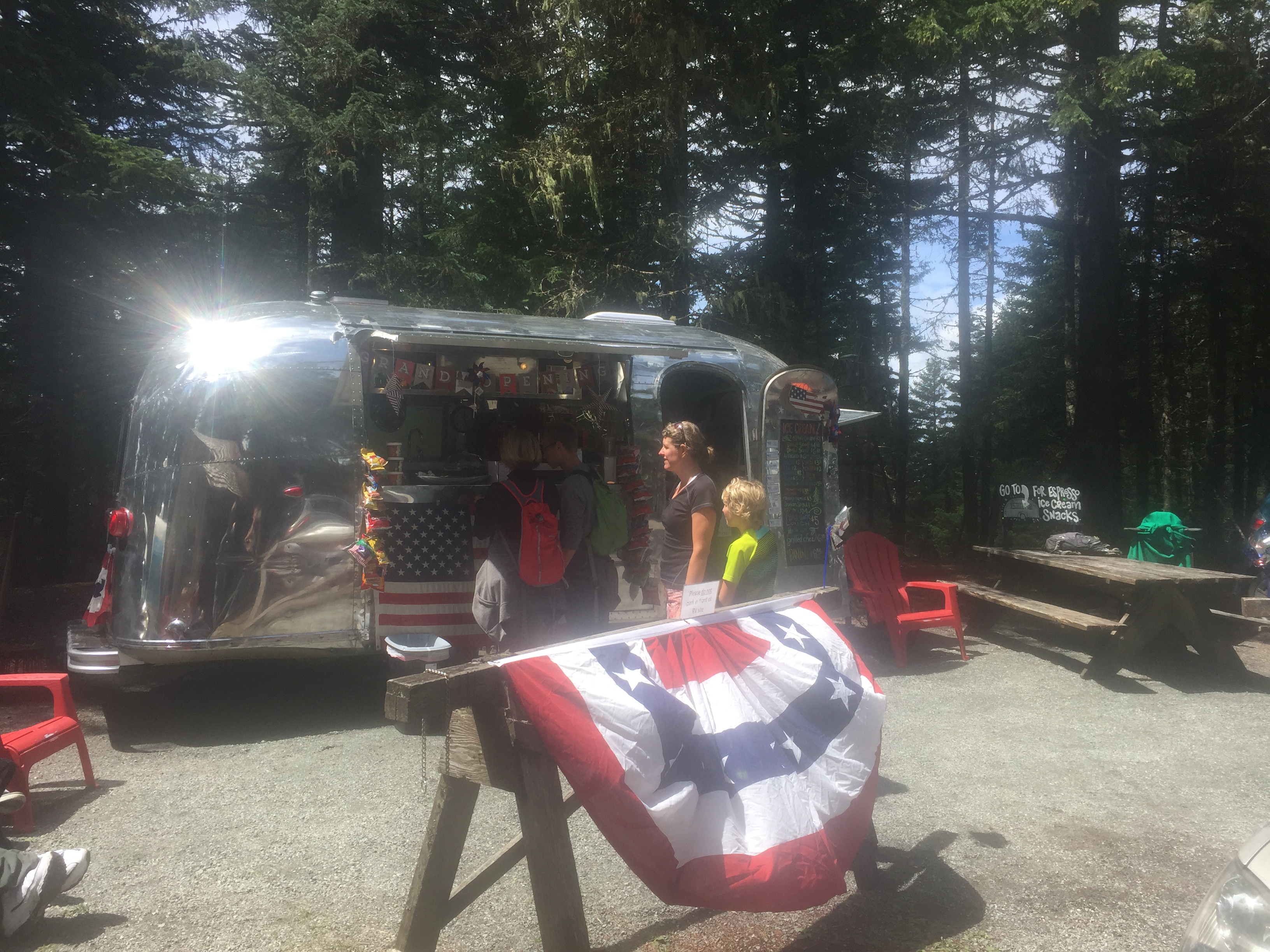 After a bit of rest and refueling we were ready to head down. What took us 2 hours to go up we came down in about 10 minutes!
We made it back to the campground, packed up the tent which by that point had dried out thankfully and moved over to our Yurt for the night. We were all pretty happy to be in here.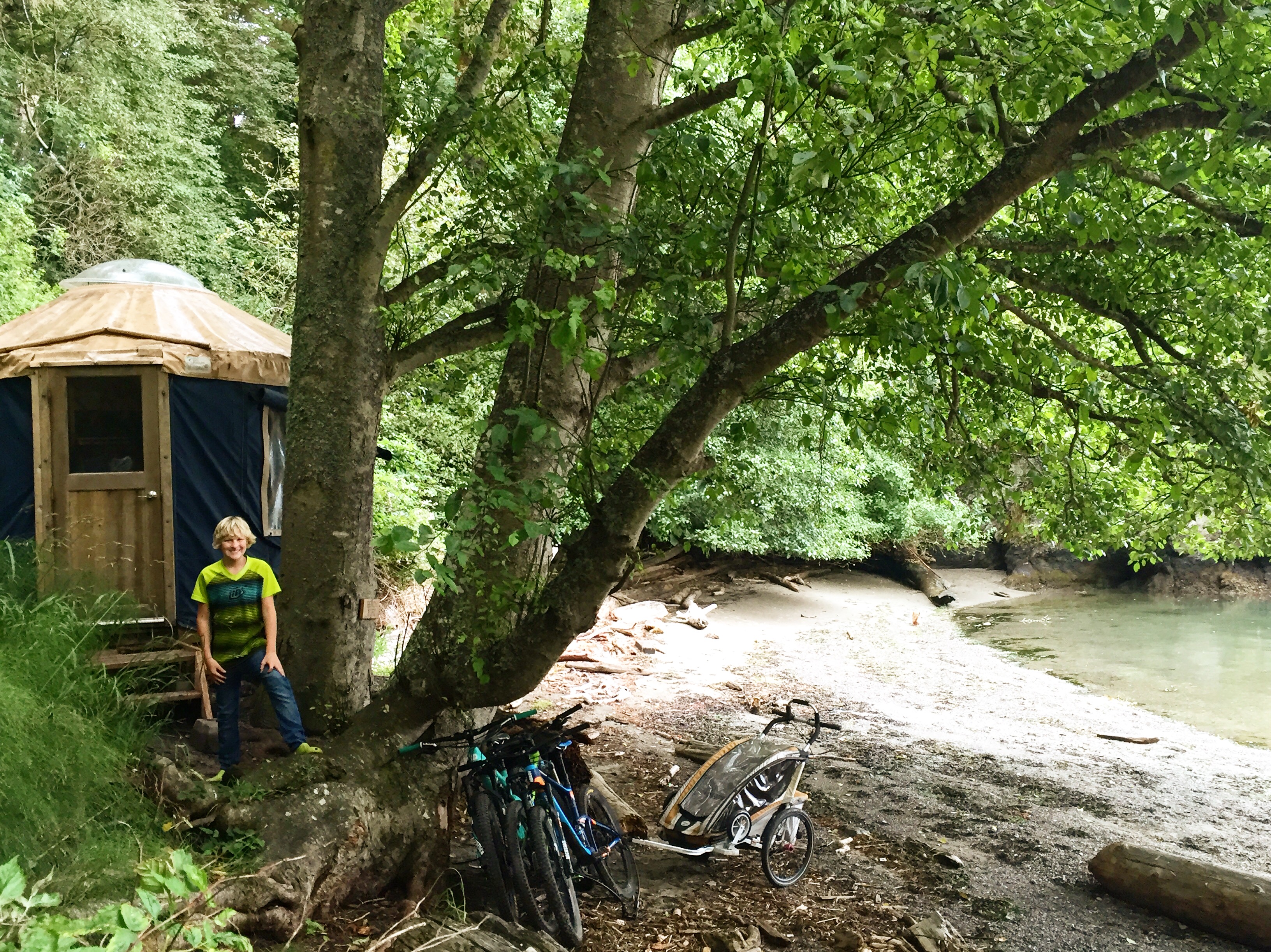 The following morning we woke up and headed over for another big breakfast, the fresh toast and biscuits and gravy were amazing.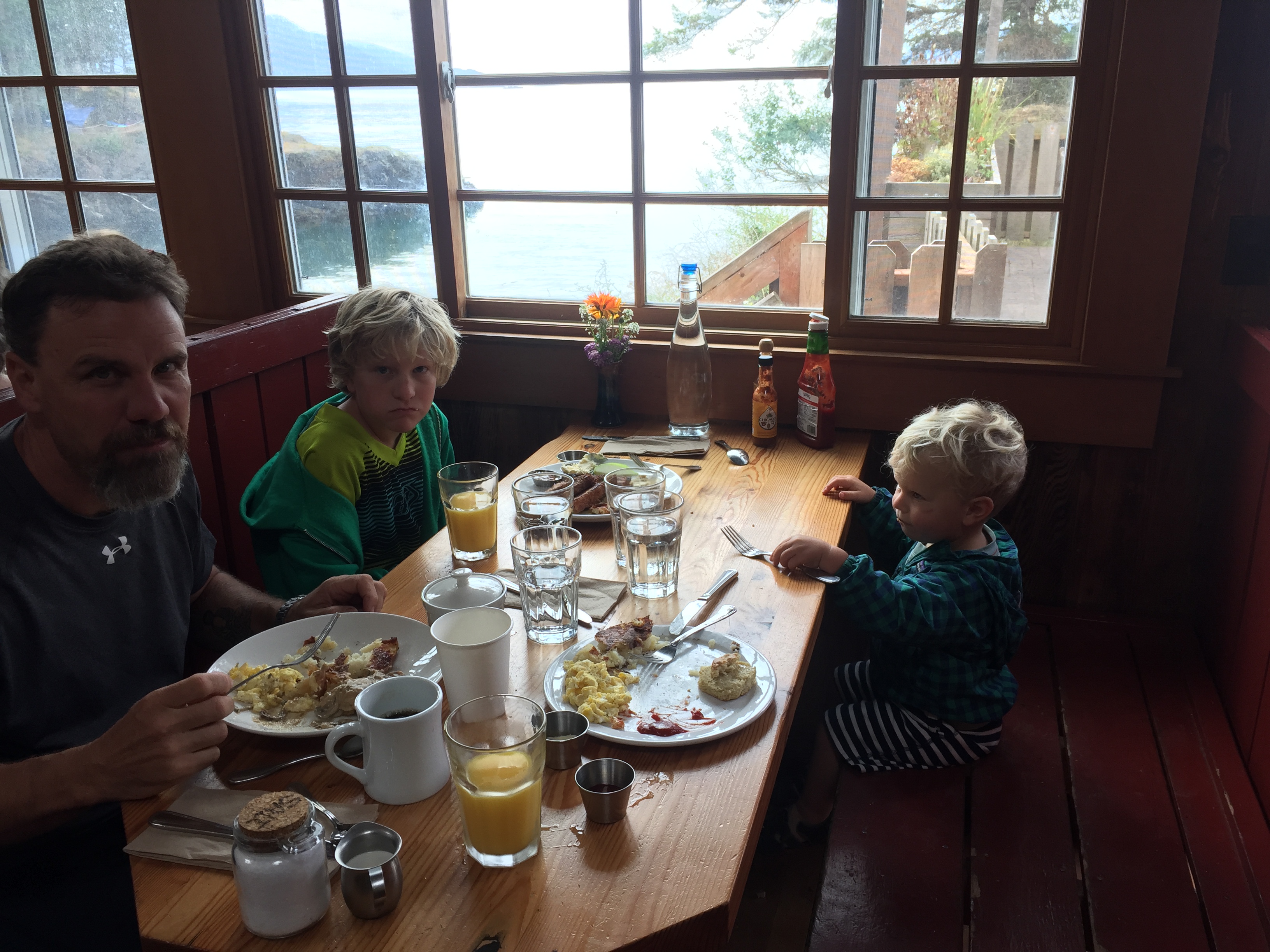 We've biked in A LOT of places all over the country, both road and mountain. What was really cool about this trip is it was something different and out of our comfort zone. We'd never loaded all our gear onto our bikes and back and set off for 3 day. Especially with a 2 year old in tow. It was a really rewarding experience for all of us and so fun to live simply, no car, camper or sense that we had to drive around the whole island and see everything.
So cheers to trying new things and living outside of your comfort zone once and a while.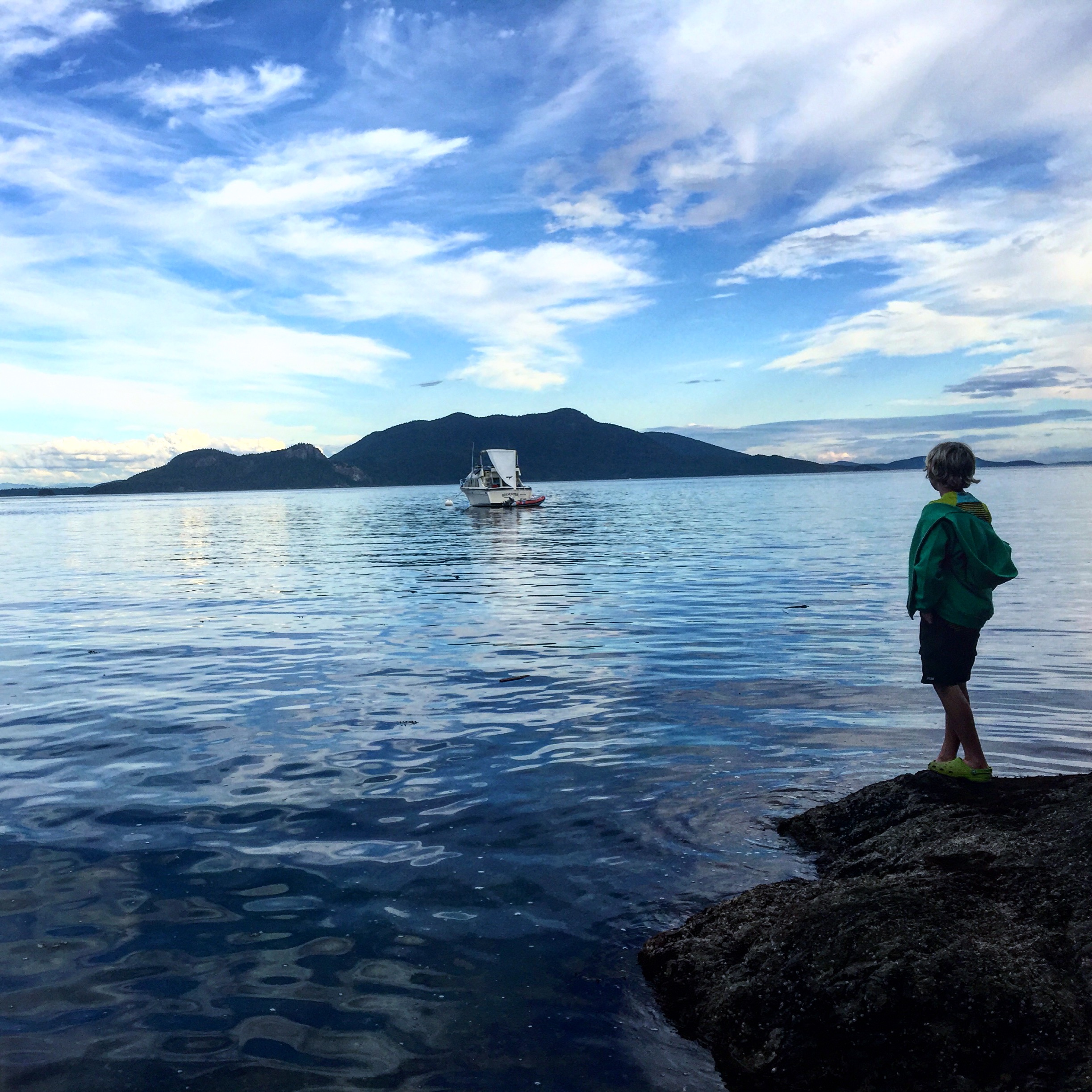 Stat's
Total mileage: 62 mile
Total climbing: 7500 ft