This is a new feature I'm starting so we can learn how families are using bikes in their daily lives. Do you want to be featured one Friday? Fill out this form and I'll get back to you.
Today's family is Sarah Mah and her two kids from Grand Junction, Colorado.  You can find Sarah on Twitter @mtbsar where she posts some amazing photography. She also runs Desert Rat Tours and is an advocate for the Grand Valley mountain biking scene.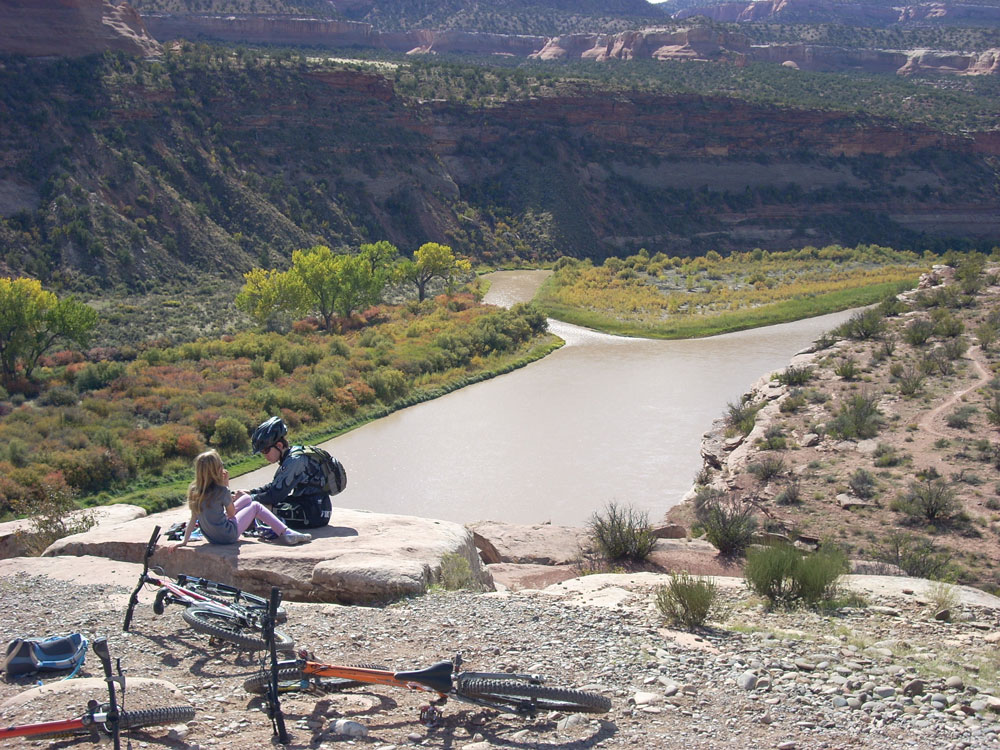 What are the ages of your children?
19, 14
What type of cycling does your family enjoy? (Road, mountain, commuting…)
All different types of riding, but my daughter favors BMX racing and my son loves his single speed mountain bike.
Where is your favorite place to ride?
In our "backyard", Colorado's Grand Valley; it encompasses Palisade, Grand Junction, and Fruita.
Tell us about your favorite memory riding as a family.
Riding Rustler's Loop with both of them and watching from a distance as my son taught my daughter how to navigate a tricky technical switchback. I think they were about 7 and 12 at the time.
Tell us a tip for getting the family out on bikes
Keep it fun and bring snacks! Kids have a much higher metabolism and need to eat constantly, at least mine do!
Tell us about your bikes.
My daughter has two mountain bikes, an FS and an HT, a road bike, and a BMX bike.
My son has two mountain bikes, an FS and an SS, a road bike, a fixie road bike and a BMX.
I have upwards of 12 bikes.