This is a new feature I'm starting so we can learn how families are using bikes in their daily lives. Do you want to be featured one Friday? Fill out this form and I'll get back to you.
Today's family is… us. We have been in a whirlwind traveling to Costa Rica so I didn't have time to line up a family for this week. Hopefully you'll find some new information here:)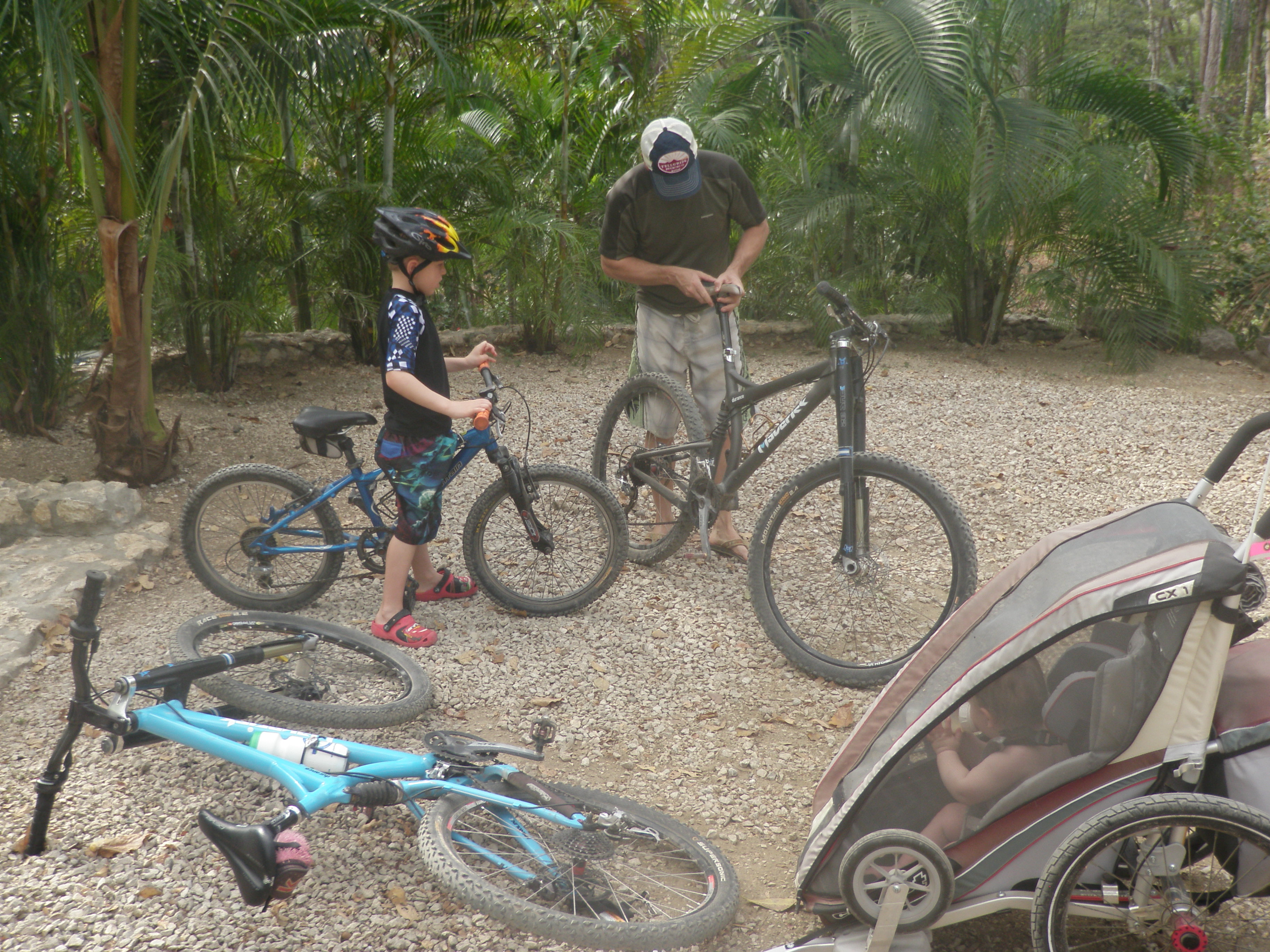 What are the ages of your children?
6, 11.5 months
What type of cycling does your family enjoy? (Road, mountain, commuting…)
We enjoy it all but my husband is a roadie at heart, I am a mountain biker at heart and my 6 year old wants to be a pro roadie when he grows up (at the moment). We do a lot of commuting in our small town but sometimes find it hard to resist the temptation of heated seats when it's -2. We brought our bikes here to Costa Rica so we could commute to surf, eat etc…
Where is your favorite place to ride?
One of the reasons we love living in Ridgway is that it's 2 hours from most of our favorites….Fruita, Moab, Durango and Crested Butte.
Tell us about your favorite memory riding as a family.
There are so many it's hard to pick one.  One of my favorite things to do in the summer is ride to one of our local hot springs. It's a great workout and then a reward to soak.
Tell us a tip for getting the family out on bikes.
If kids see parents doing something they love and doing it consistently it will be hard for them not to follow our lead. If that doesn't work, try Honey Stinger Waffles.
Tell us about your bikes.
Me: I have a mountain bike, cross bike and cruiser. I just sold my road bike because it was way too fancy for me. I need to get something new in the Spring.
Randy: Same as above except he still has his fancy road bike.
Son: He has just about worn out his 20 inch mountain bike. I have been talking to the folks over at Opus about a 24 inch Fever! We also need to get him his first road bike soon.