Finishing up here in Phoenix and we had a great week with Jen's family. On top of our ride we also visited The Goldfield Ghost Town just outside of Phoenix. It was a fun little place, they had a working narrow gauge railroad which we all took a ride on and the boys loved it.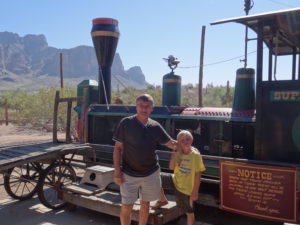 After the ride we checked out the town a bit. Then the heat of the day started to kick in so we grabbed an ice cream, jumped in the truck and Kalden took us for a little 4×4 run up a river bed!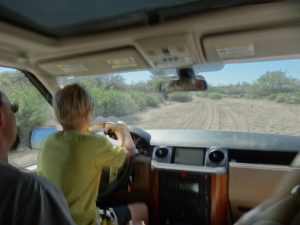 After that "adventure" we headed over to a wonderful lake to break out the SUP board and let Denali get in a swim.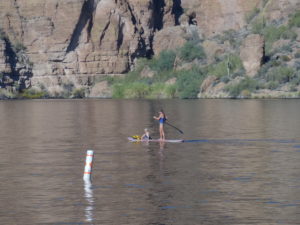 After a nice paddle we just hung out and enjoyed the sun!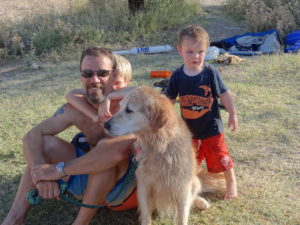 On our last day here in Phoenix (and the hotel) we got some shocking news.  Apparently our renter needs to break the lease and move out by the 1st of the year! This has left us scrambling a bit to come up with our next move. We are checking into all our options and have put the word out again that the house is available to rent. We'll give it a week or two and see if we find another renter then go from there.
We are now back in the same camp spot as last time up here in Sedona. Phoenix was certainly getting a bit toasty. We saw temps in the 90's there! The week looks good here in Sedona, high's in the mid 70's and lows in the mid 40's to 50. We still have plenty of rides both MTB and road to check out here so looking forward to getting rolling again after a few days off!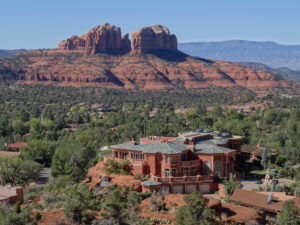 We all had great rides here today, Jen rode a trail called Mescal which connected up with a few other trails including Dawa makes for a super fun loop! I took Kalden out for a quick ride, then I rode from camp into town to meet everyone for dinner and trick or treating.
It's a pretty big event here in Sedona. All the shops in the Downtown district participate and a huge amount of Police, Firemen and volunteers are at all the cross walks etc to control traffic and keep everyone safe. We started with a great dinner at Taos Cantina then from there onto the candy!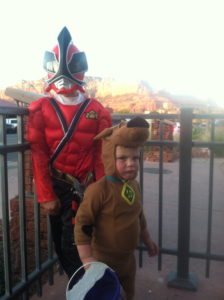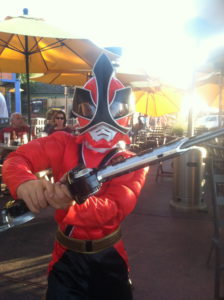 Velo Dad