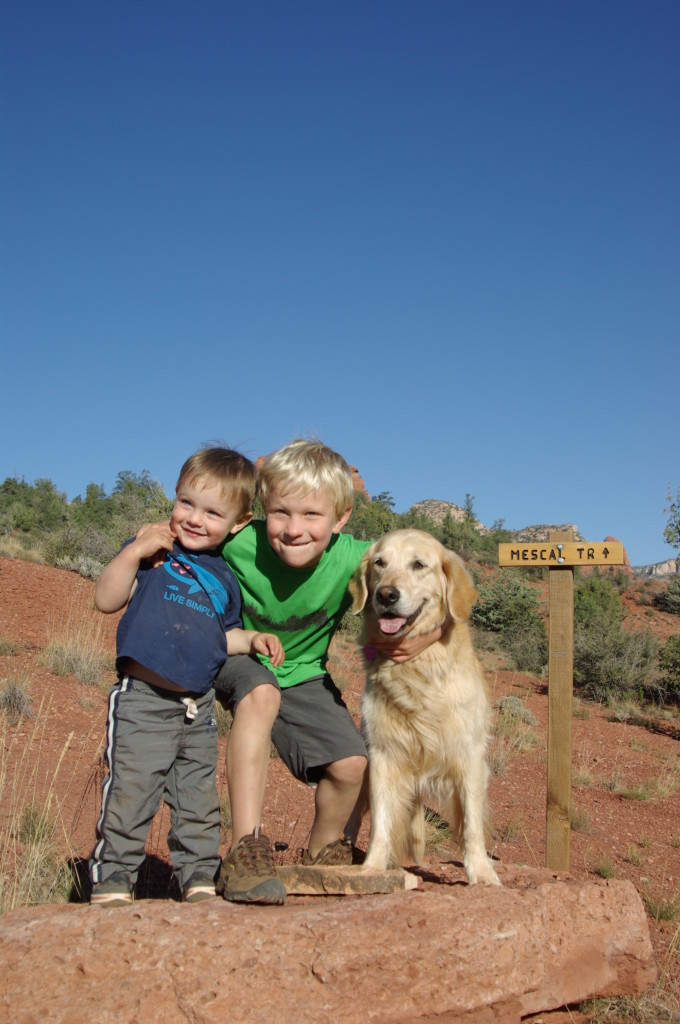 On March 28th we found ourselves in Sedona, Arizona. We weren't supposed to be there, we were supposed to be wrapping up our 3 months in Sayulita, Mexico. But exactly a month earlier our sweet two year old son Axel was suddenly and tragically killed.
It's hard to visit a beautiful place when you are missing a part of your family. Axel's death was raw and we were deep in grief. We could have stayed home letting the time pass but that didn't feel right for us. We needed to gather belongings in Phoenix that we left there in December. So we decided that instead of heading straight back home, we would find some solace in nature between those amazing red rocks in Sedona.
Sedona is one of those rare, beautiful, and spiritual places. Sedona is known as a spiritual power center. You will hear a lot about vortexes when you visit. A vortex is a swirling center of subtle energy coming out from the surface of the earth. People believe that the power that emanates from vortexes produce some of the most remarkable energy on the planet. It is also an outdoor playground. Mountain biking, hiking, and jeeping adventures are everywhere.
Bell Rock
On our past visit in October, our focus was merely on outdoor adventures and taking in the natural beauty. On this trip I was more open to the spiritual energy and drawn to a few of these vortexes. Luckily, these vortexes are also amazing places to hike that kept our 8 year old fully engaged and excited to be scrambling up rock!
Below are a few family friendly hikes, vortexes and mountain bike rides in Sedona.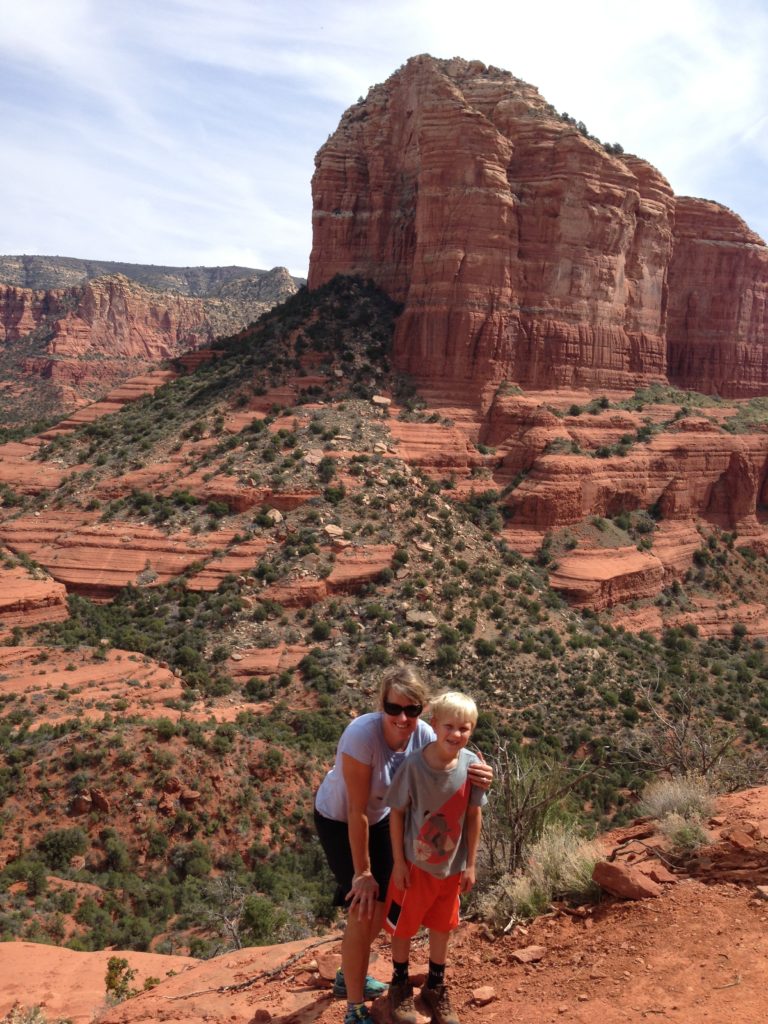 Bell Rock
Bell Rock is an iconic area in Sedona. Bell Rock is located on Hwy 179, just north of the Village of Oak Creek (5 miles south of the junction of Hwy 89A). Its distinct shape makes it easy to spot and there are several parking lots and trails surrounding it. In the Spring or Fall you will be there with 100s of other people but it doesn't matter. While there are cairns to guide you up there is no one hiking path. You can explore, scramble and find your own way up. Bell Rock is one of the largest power vortexes in Sedona so try and feel the energy!
There are also several options for mountain biking at Bell Rock. You can take family members of any age or ability on the Bell Rock Pathway or choose from a variety of singletrack trails (llama, little horse, slim shady) that branch off the pathway.
Cathedral Rock
Cathedral Rock is another power vortex and is located north and west of Bell Rock. The fastest way to access the hike is by parking at the Back O' Beyond trailhead off Hwy 179. It is a steep climb but, like Bell Rock, you are able to make your own path up. My son loved this hike as it offered lots of trail options, rock scrambling, and amazing views. This hike will always stay in my memory. We explored a lot of the area and I definitely felt a strong energy the entire time. Hard to explain… but powerful indeed.
Boynton Pass Area
The trails off Boynton Pass road are some of our favorite to mountain bike and there are also lots of great hikes in the area. This area offers red rock landscapes, stunning views, and a huge network of trails. My favorite loop is a combo of Dawa, Aerie and Cockscomb. These trails are not very technical and have enough flow to be fun for any level of rider. You can add Mescal for a more challenging ride or a beautiful hike.
In the November Adventure Mom post I wrote about risk. Stating "I'm open, and excited to learn more on this journey. I know there will be more ups and downs but being with my family, seeing my sons learn through experiencing the world, and exploring outside my comfort zone is a life worth living."
I still believe this. I have seen the worst of humanity but I have also seen that love is stronger than evil. And while we are reevaluating our plans and future, fear will not win. I know now more than ever that life is short and we need to follow our own path. It is through living the life we want, where we want, and how we want that we best serve humanity. Sedona was a special place to start on this new path and I would recommend it for any family looking for adventure and peace.