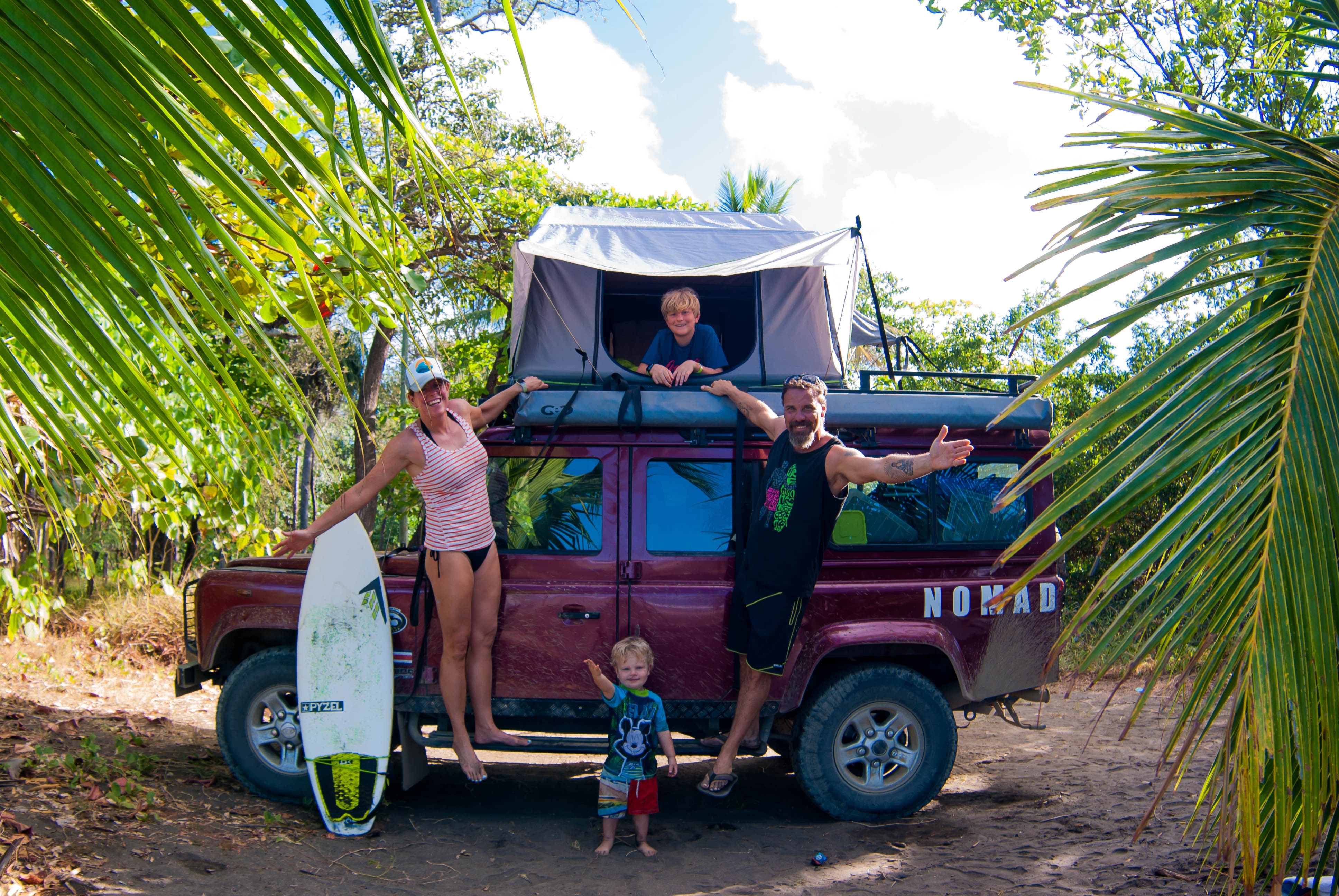 On December 8th 2016 we officially became nomads when we sold our home in Ridgway, Colorado for life on the road. It was actually quite anti-climatic since we've been part-time nomads since 2012 but still pulling the plug on a home base is a huge leap.
What's Next?
Long term answer is we don't know but short term we have more plans in 2017 than we've had in years. Part of this is a request from Kalden to do more bike races. Bike races take planning and staying in places longer than a week. In December we based in Newport Beach so he could ride with the VeloSport Junior Cycling Team and surf with another friend. Newport is not a bad place to be and we love the riding options from there. Irvine and the surrounding areas have more bike paths and bike lanes than any other town I've ridden in. Seriously it's nice and when you have a kid riding his road bike 20+ miles a day it's a huge piece of mind to have relatively safe routes to ride.
Home Base
So could SoCal be our next home base? In addition to the riding, weather and friends in SoCal my major client right now is the State of California Energy Commission and my other client is based in Carlsbad. So yes, there are signs it's the right place for us to be at the moment. But we have no plans to settle down and buy or rent long term (have you seen real estate prices in SoCal!).
What we learned about living in Ridgway is that we love Colorado (best state ever) but we don't want to be there in the winter and in the summer we really enjoy being in the trailer and roaming around. So having a base in Colorado just doesn't make sense for us unless we go back to buying a place to rent out.
We are still on the lookout for that town that checks all the boxes but so far nothing has resonated 100%.
Full Time "Camping"
Last year we spent the majority of the year in our travel trailer. While we were surprised at how smooth this went we don't want to continue living in the trailer full-time. Again, we still don't know what that means in the long-term but for now we are planning to alternate between renting homes via Airbnb/VRBO/house sitting and being in the trailer. Currently we are in Costa Rica renting a small apartment in a BnB and when we return to the US we'll be in a short term rental in Solana Beach, Ca. Fortunately, the winter and spring are the low season in Cali so it's much easier to find camp spots and rentals in prime locations within our budget.
2017 Plans
We'll stay in SoCal until May so Kalden can race with VeloSport for road races and with a middle school NICA mountain bike team. We also have plans to head to Tucson in March for the Tucson Stage Race. In May we are heading back to Colorado for most of the summer except for a month long trip in May for the Giro D Italia! Part of the reason for staying in Colorado is to stay acclimated for the Breck Epic mid-August.
Our Ideal Long Term "Dream"
Well of course that would be beach side home in Cali, a Defender 110 in Costa Rica and…okay let's talk about realistic dreams here. With research and negotiating I think we could find a short term rental near the beach in SoCal for most winter/spring months. 1 or 2 international trips a year would keep things interesting and provide learning opportunities that push our comfort levels. Summers camping in BC, Colorado, Oregon or anywhere with mountains and mountain biking.  Or we could get sick of being homeless in 2108 and settle down in Bend, or Encinitas or back in Ridgway…
For now we're still learning the ins and outs of being homeless, taking it one day at a time, and enjoying the ride.