While most "normal" couples think of a date as a nice evening out, maybe dinner and a movie that's not how it works for us. With Jen's parents here in Phoenix with us we were able to do the Faster Gran Fondo in Scottsdale together.
Our "date" started at 5AM, getting our bikes and gear sorted and loaded. Our little alarm clock (AKA, Axel) was right on time to have us up and ready to roll by 6AM. Jen's Mom came by (sleepy of course) and hung with the boys while we headed off for our ride. We were not sure exactly how long it would take to get to the race venue, it was only about 20 miles away but we are learning here in Phoenix that can take anywhere from 30 minutes to an hour and a half! With that in mind we decided to skip breakfast and make sure we get down there in time to register as cutoff was 7AM. We also assumed that with a $90 entry fee they would at least have some banana's, bagels, etc out. That was a bad assumption! Luckily the bike shop putting on the race was right there and after eating a Honey Stinger Protein bar each we were ready to roll.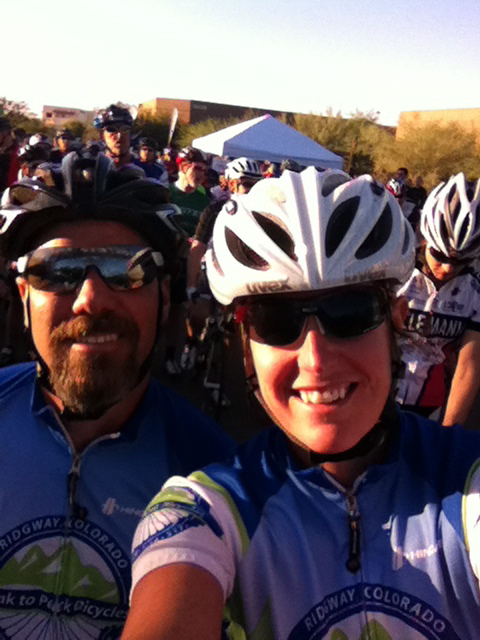 This first year event had 2 distances, a 51 mile and a 97 mile. We opted for the 51 as we didn't want to be gone for most of the day and then be to wasted to do anything else later. The ride itself was great. The day was clear and sunny, but a bit windy! We stayed right at the front from the start and had a nice group working together. For the ride we all had timing chips and there was a KOM/QOM climb about 18 miles in. Jen wanted to give it a shot to see if she could take the title and win a set of Reynolds Solitude wheels! We decided to take it steady to the base of the climb then I'd get on the front and pull as long and hard as I could. This worked out well because once we reached the base we had a pretty solid head wind. Now, calling this a "mountain" is a bit of a stretch, it was more like a 1.5 mile rise in grade. I was in my drops, head down giving it my all and Jen was tucked in behind giving it her all. I would start to fade a bit and she would come around. This would give me a bit of recovery and then I'd get back up and hit it again. We did that 2 or 3 times to the top (memory is a bit fuzzy, I was seeing spots!). Anyway, we made it to the top and cruised to the aid station talking about the climb and what the odds are that she was fast enough. All we knew was we gave it 100% effort.
It turned out we both won! And each got a new set of Reynolds Solitude wheels. We now have a lot of wheels and no place to put them 🙂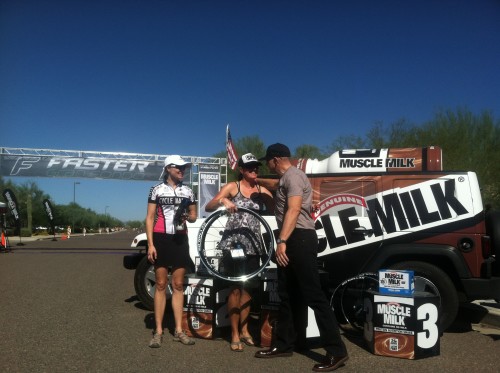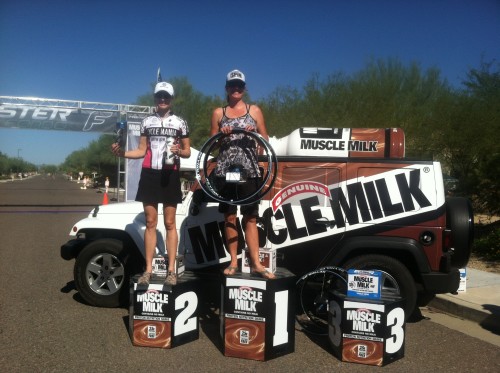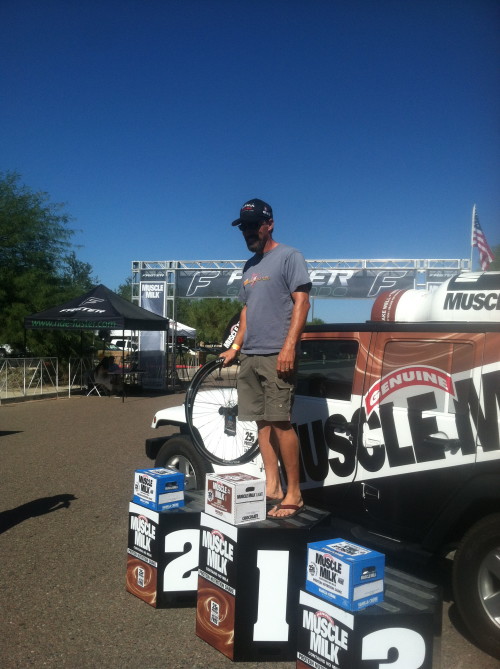 At the aid station we hung out and took out time. We thought they were only timing the KOM/QOM climb and not the entire event(wrong). Anyway, after our 10 min aid station break we were back on the road finishing up the last 30 miles. We planned to just cruise it in but there were so many fast sections and fun downhills on smooth road that we ended up in the drops a lot hammering along!
Once across the finish we grabbed some PBJ sandwiches, oranges and bananas a bit of rest then headed over to the New Belgium beer garden to wait for the awards ceremony.
After the awards we had a little chat with Bob Roll joking about the sunny and 85 degree weather here as opposed to the SNOW in Colorado!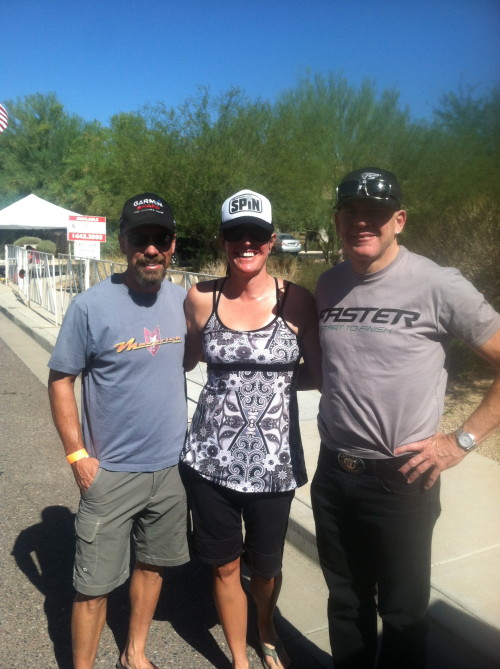 This was a great event and I'd certainly do it again. The only thing it was lacking was food. Not aid station food, there was plenty of that. I mean real food for after you finish. After a 50 or 100 mile ride people want to EAT, and not just orange slices and bananas. Other that that the event gets an A+ from me 🙂 I should also add that the $90 entry fee did include a jersey. Registering late we will not receive ours for a few weeks but those preregistered got theirs at the packet pick up on ride day.
Here are our rides:
We finished up our "Date" at Chipotle scarfing down a burrito each then back to the boys and Grandma and Grandpa!
Velo Dad.