"Dad, I really want to win this so I'm gonna have to DIG DEEP"
Those were Kalden's exact words on our training ride 2 days before his time trial around Fiesta Island in San Diego, CA. I thought it was great, seeing him light up with excitement to once again be racing his road bike, but my goals were a bit more modest for him.
1) Stay on course and don't miss your one and only turn (a fork in the road going right.
2) Hold your line as the adults blow by you on their TT bikes so you don't take them out!
In true "Hard man" fashion the morning of the race Kalden rode out to his race, no car ride for him! It was a good 20 minute warm up, although a bit chilly at 6:15AM.
Kalden was the first rider off in the morning at 7AM and set up in the starting tent like a pro.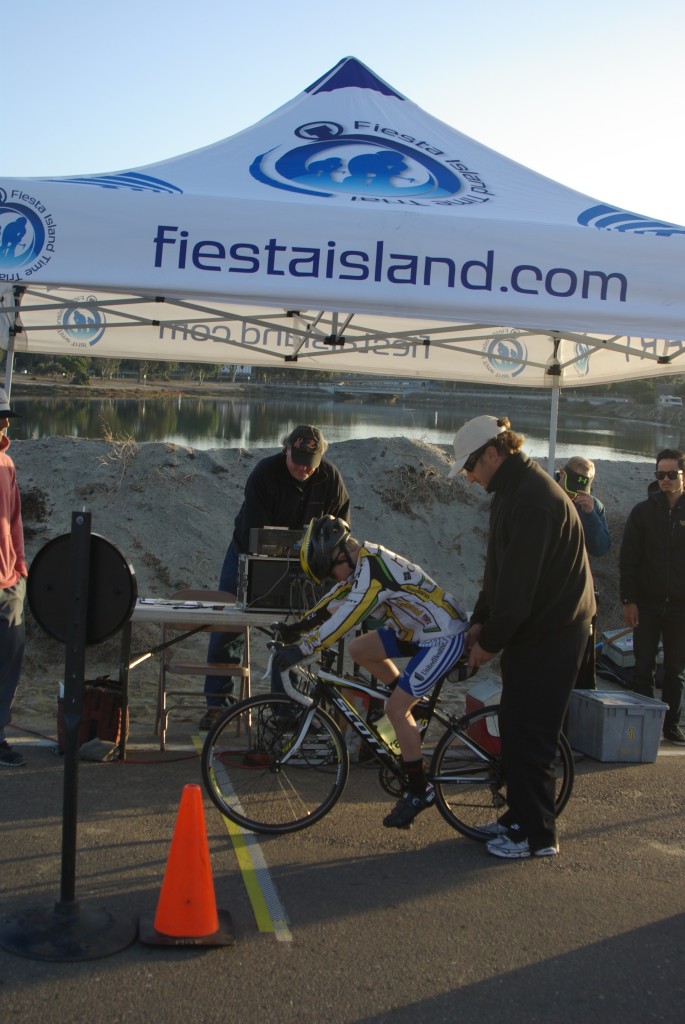 He sprinted up to speed and was off to give it his best!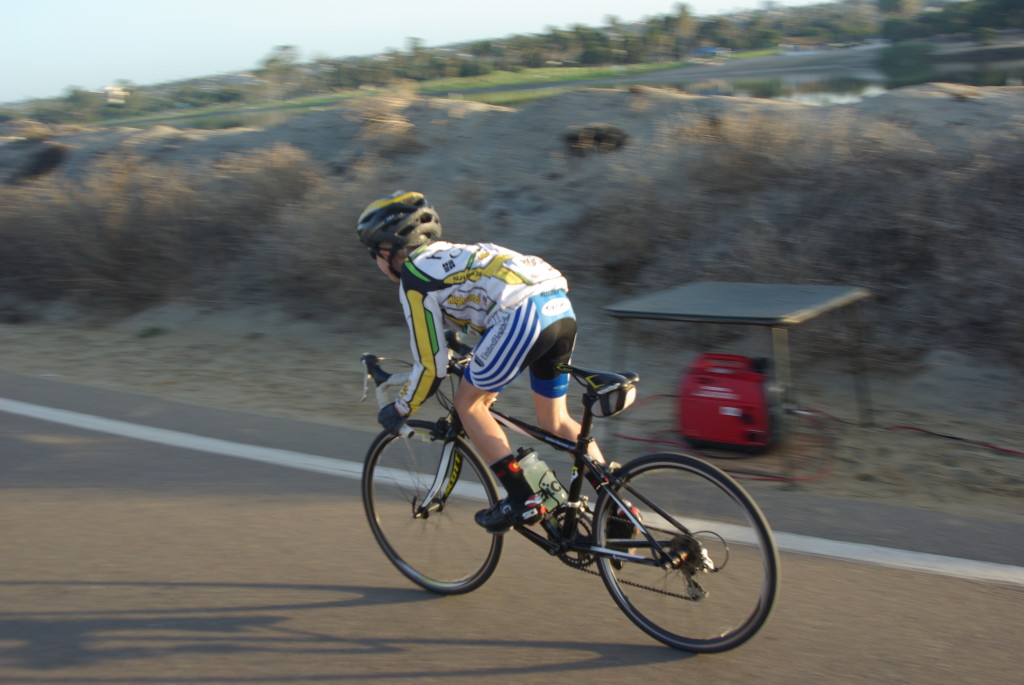 At this point it is worth noting (as several others did on Twitter and FB) that he has his seat pack on his bike. Well again, riding out to the race he needed it but Dad screwed up and forgot to take it off before the race so I'll take the heat for that.
As he took off out of site I made my way over to the finish line to get his photo at the end of his 4 mile loop. A few adult riders in full TT set up came flying by but no sign of Kalden. I gotta say I started to go back to my two concerns as I scanned the road for him to come in sight. Finally, t here he comes and he's looking good!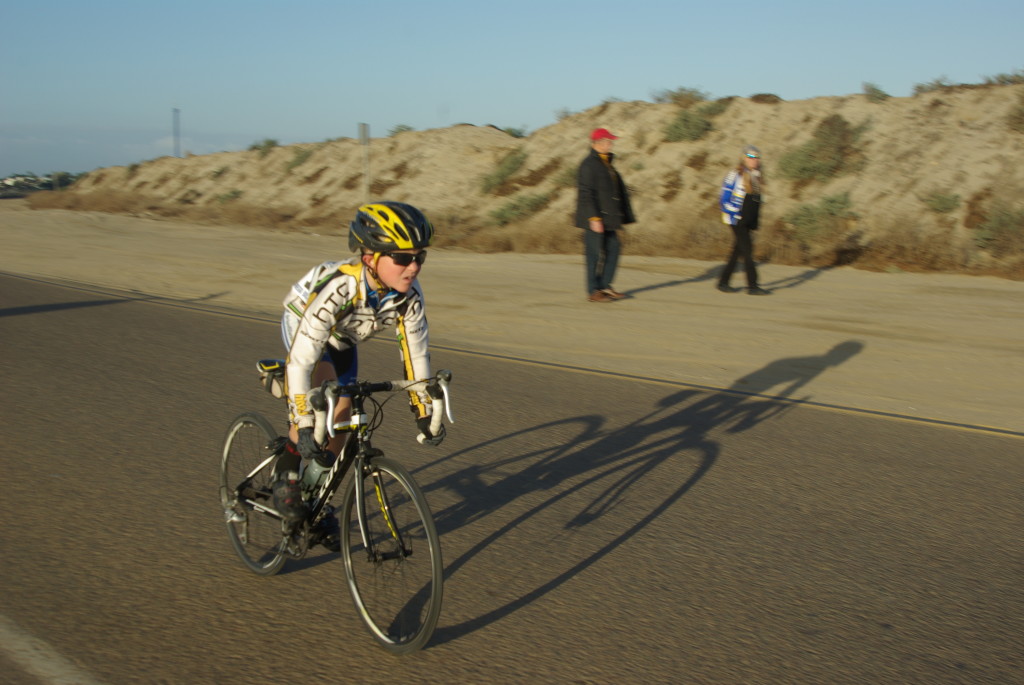 He flew by me focused and out of the saddle sprinting for the finish line. He was psyched but tired and sore. Nearing the finish he said he started to get a cramp on the inside of his upper thigh. That's pushing it, well done.
So at the end of the day he finished 2nd to a 10 year old riding a small adult bike with Zipp 303 carbon wheels (no kidding!) and only by 10 seconds. I guess if I had remembered to remove the seat pack that might have been the equalizer!