When nothing is sure, everything is possible. – Margaret Drabble
We've been home for a month now. For those of you that follow us on Facebook or Instagram you saw we spent 6 weeks along the California coast. Surfing, sun, beach camping, lots of bike riding, exploring new places, and only one visit to the ER when Kalden's surf fin met his thigh while being caught in a wave. While scary, it turned out fine after a few painful hours in the ER and 20 stitches. He now has a "hero" surfing story for the ladies. Let's hope it's his last one!
There are many things to love about being home in Ridgway. The San Juan Mountains, our small caring community, unlimited running water, separate bedrooms for the kids, a place to work in peace, no politics or big city issues, room for Kalden to build forts and draw on large art paper, a routine for Lars, friends, our favorite brewery, the list goes on…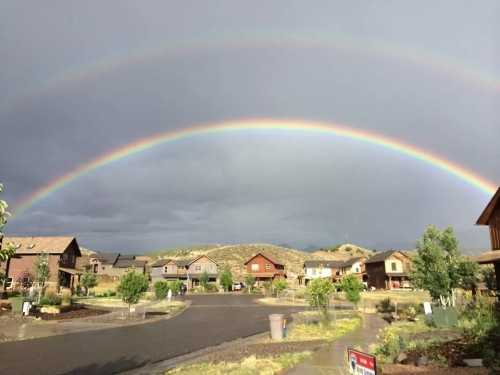 BUT after a month (okay we did leave and go to Moab and Denver over 2 weekends) we are starting to get itchy feet again:
The home part of homeschool is hard! We don't have homeschool groups here so keeping Kalden engaged for an entire day is wearing on all of us. Road schooling provides ample opportunities to do both traditional and more unschooling type learning. Being at home simply does not. Luckily he's really getting into the courses on Code.org. He's interested and skilled in computer programming and he's forced to read the directions so win/win.
While we don't have a huge home we do have 4 bedrooms and 3 full bathrooms. A significant part of the day involves managing stuff and cleaning (or being frustrated about the lack of cleaning). Being in a 200 sq foot trailer vs. a 2,000 sq foot home is so much less stressful and leaves us more time to do the things we love. The tiny house movement is onto something.
Winter is coming. While December is a glorious time to be in Colorado with mixed days of snow and then 60 degrees we are now more into the warm days rather than the powder days of life before kids. Which actually seems kind of crazy since we moved to Ridgway to ice climb in Ouray and the surrounding area. Winter before kids involved weekdays on the bike trainer/rollers and then weekends up at 5am to drive into the mountains to climb. We are so far away from that now. Warm weather at the beach or desert just works better for us.
Life is short. I know it's cliche but that statement lives with us everyday. Life on the road is not for everyone but it makes us happy and we don't sacrifice anything since both my job and the Axel Project can be dealt with remotely a majority of the time. Being unsure about the future can be a great place to be because it open ups so many opportunities and outlooks on life.
This summer we met a nice couple from Wisconsin. They retire on Dec 28th and it's their lifelong dream to spend the winter skiing in the mountains. So they will be moving in and we'll be on the road again starting in Jan.
Check back for stories from the bike and beyond!