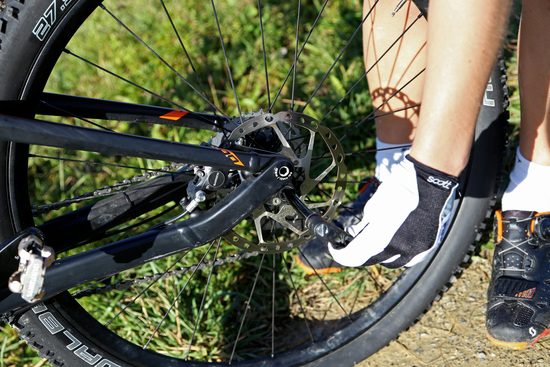 When you buy a new bike it's going to need some adjustments and fine tuning as you ride. Nothing ruins a great ride worse than something going wrong out on a trail or road without the proper tools, gear, or knowledge to fix it. You don't want to that first ride to turn into an epic because of a part that isn't adjusted correctly or a mechanical that ends the ride and forces you to walk. Here is a short list that should keep that first ride more about the journey than worrying about the bike.
The First Ride: What to Bring
Repair Kit that includes Tire Lever, Pump/Co2 and extra Tube – While you should have this with you on every ride, the chances of something going wrong on the first ride is high. Pinched tires, and under or over inflated tires are common because the bike may have been sitting around and not throughly tested before your first ride.
Shock Pump (for mountain bikes) – The bike shop will set this up based on your weight but it will need adjusting to fine tune. After a little bit of time on the trail, you will know what adjustments you need to make with air pressure in the fork and rear shock.
Multi-Tool – A multi-tool is another necessary item for all rides, but your first ride is a crucial time to carry as many tools as you can. Derailleurs might need adjustmenting, bolts might need tightening, seat posts might need to go up or down…anything can go wrong that you or the shop did not see while it was in the bike stand. When a bike is under load vs. in the shop, components and the frame can act differently based on the weight of your body and the force transferred to the bike. Being able to make adjustments during the ride is key.
While you are riding, watch out for loose bolts, shifting issues due to new cables (usually cables stretch after a few rides, not the first), suspension settings not correct and any creaks or noises that are not part of normal riding.
Trust me it's worth it to carry extra repair gear for those first few rides. Otherwise you'll end up frustrated, stuck or both!