Leaving our friends house in Burlington, WA we headed straight North for the Canadian boarder, we had printed out all the paperwork for us, the dog and the vehicle/camper and were prepared to spend a bit of time there. To our complete surprise we were through in 5 minutes, maybe less! Handed the man our passports and he asked 3 or 4 questions like where are we heading? How long? and purpose of visit? He scanned the passports, handed them back to us and we were off.  After our last experience driving a vehicle into Mexico I was shocked!
From the boarder we headed straight up to Squamish and set up camp at the Wonderland RV Park. Squamish is a mountain biking mecca and we were psyched to get out and hit the trails. All settled in we had a nice surprise later in the day. You never know what going to happen on the road and as I sat outside the camper a Land Rover just like ours pulled in towing a camper and it was from Colorado! There was a boy and his Dad traveling and we started talking. It turned out his Son Hadrien was 12 years old and a avid mountain biker. They are on the road for about 2 months and heading towards Alaska. Kalden and Hadrien hit it off immediately and road together all weekend.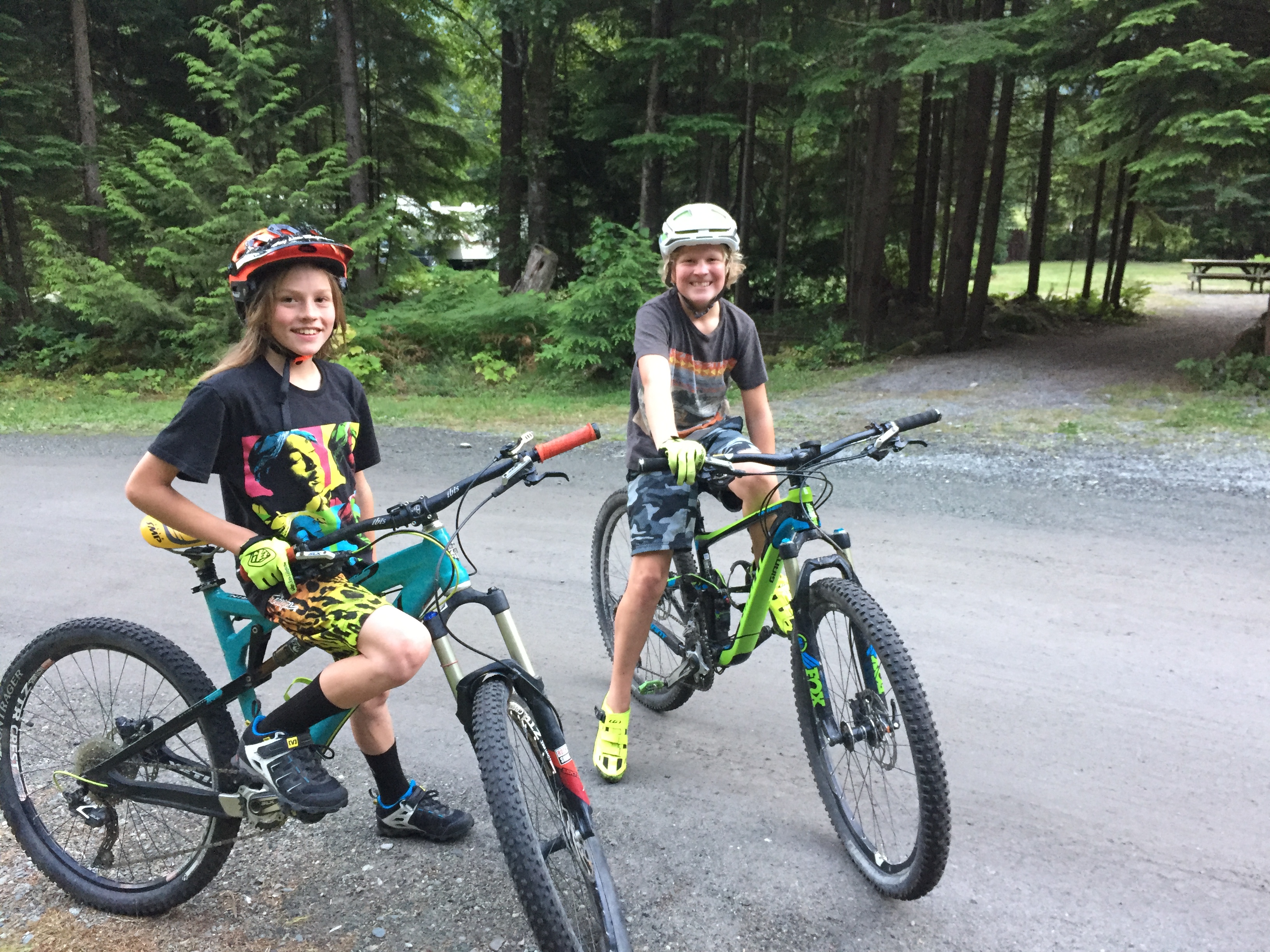 First up on the hit list of rides was Half Nelson. Jen and Kalden made the run down from the top and came back all smiles!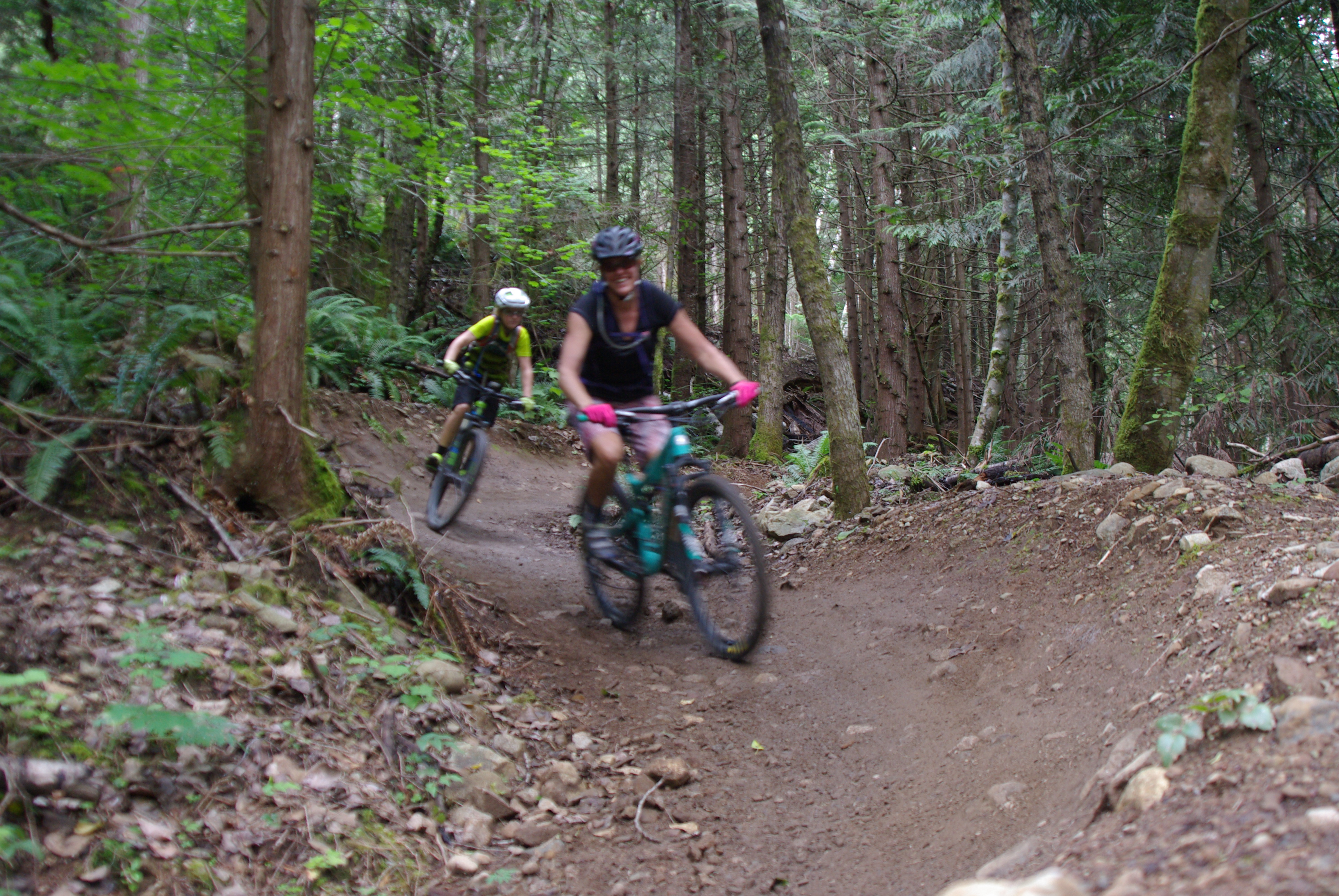 After exiting Half Nelson they made the short climb up to Pseudo Tsuga and continued down to the parking lot where Lars and I were waiting. Lars rode the last 100′ of the trail 🙂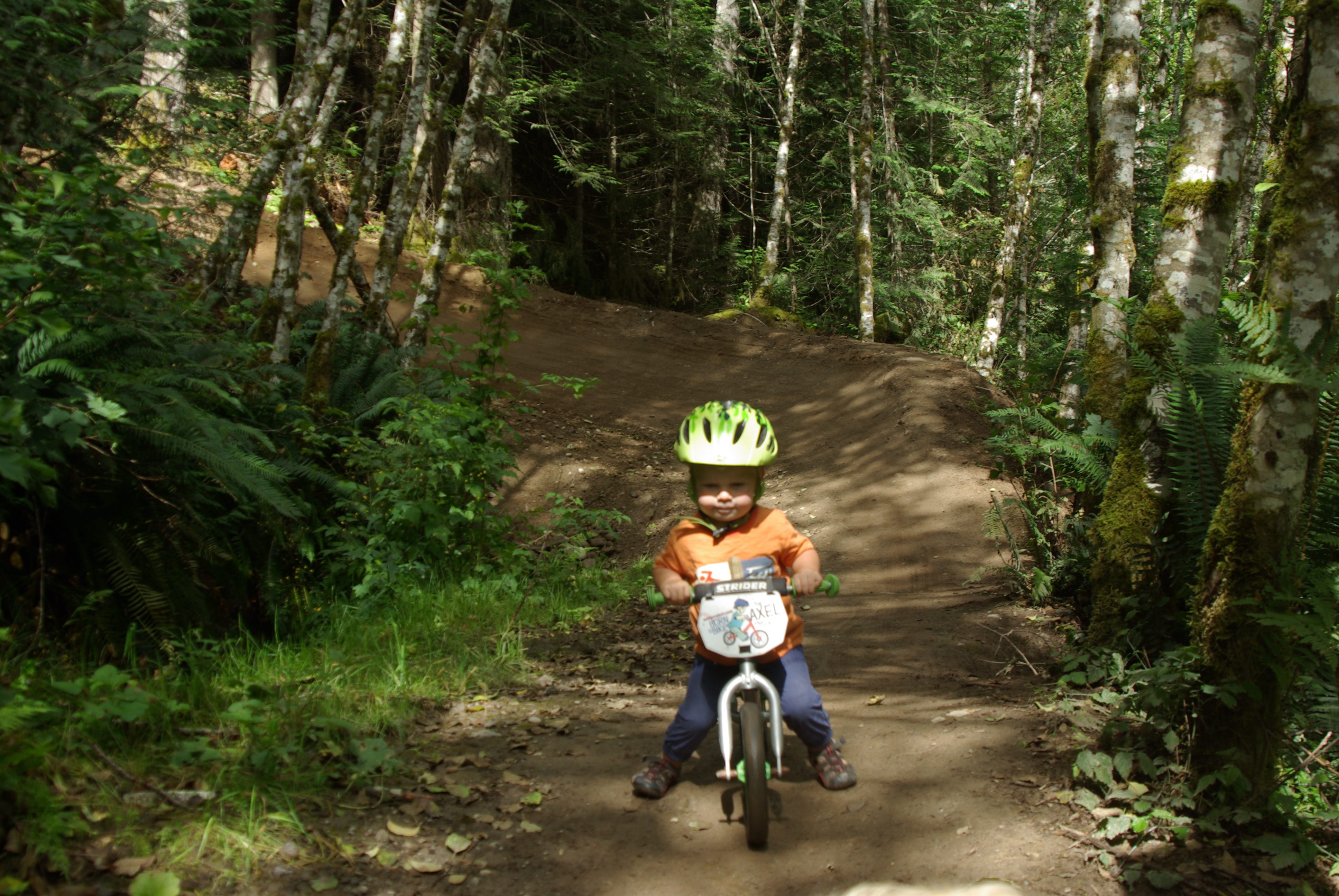 Next up were the trails in the Alice lakes area, Chesire Cat – Chesire Kitten to Wonderland which finished up right at our campsite. Kalden and Hadrien had a blast but worked hard.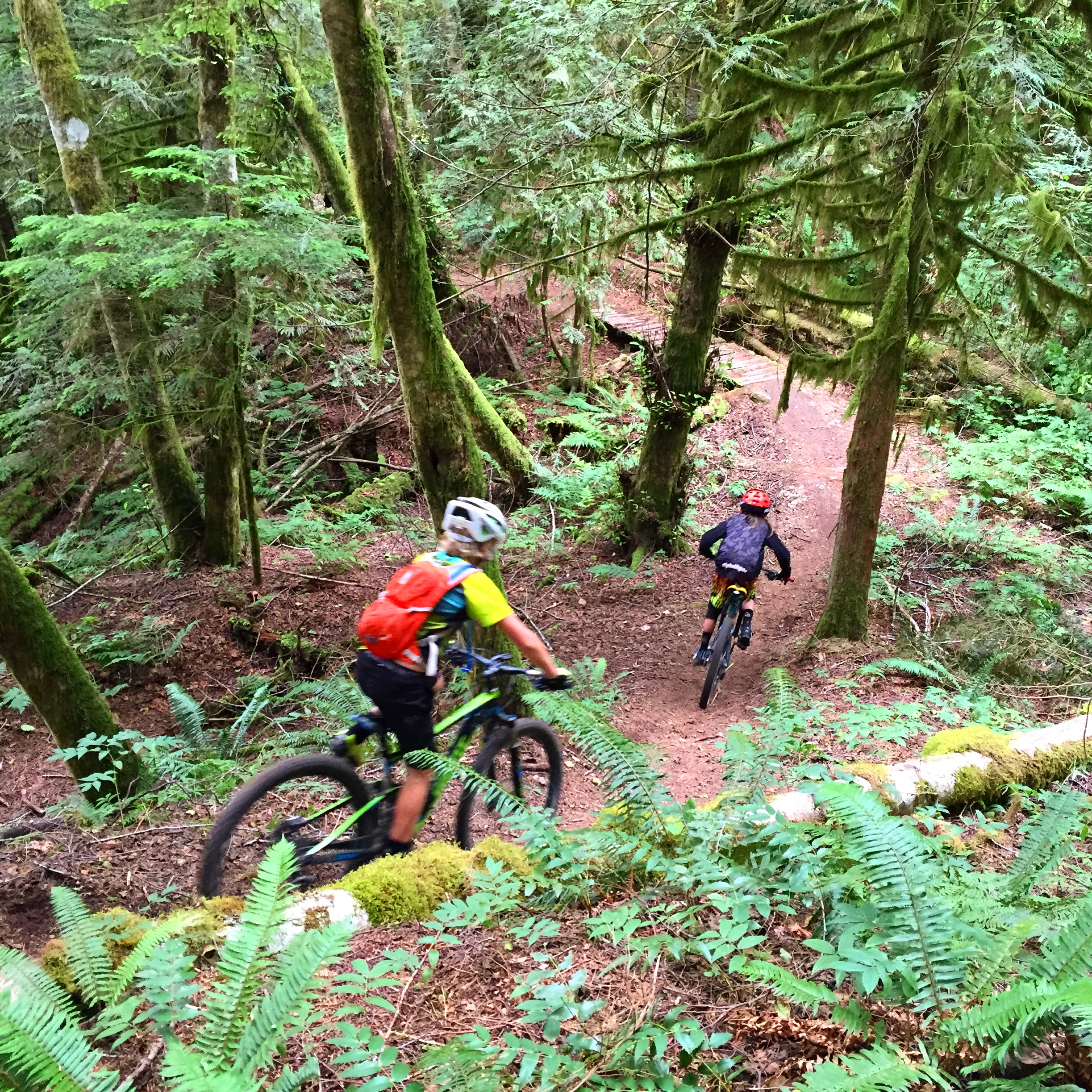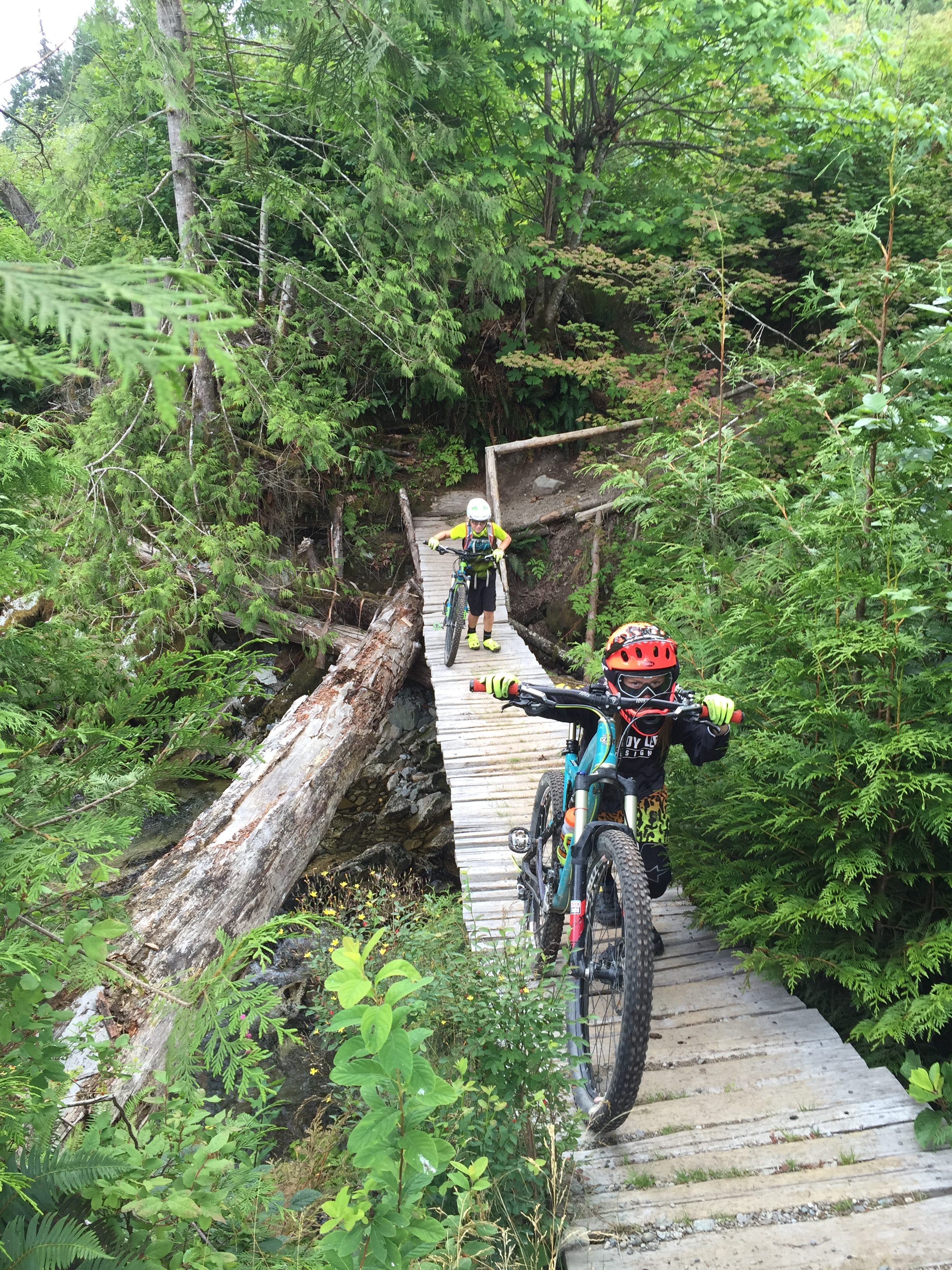 We finished up our time in this area with two days at Whistler Bike Park. All I can say is WOW!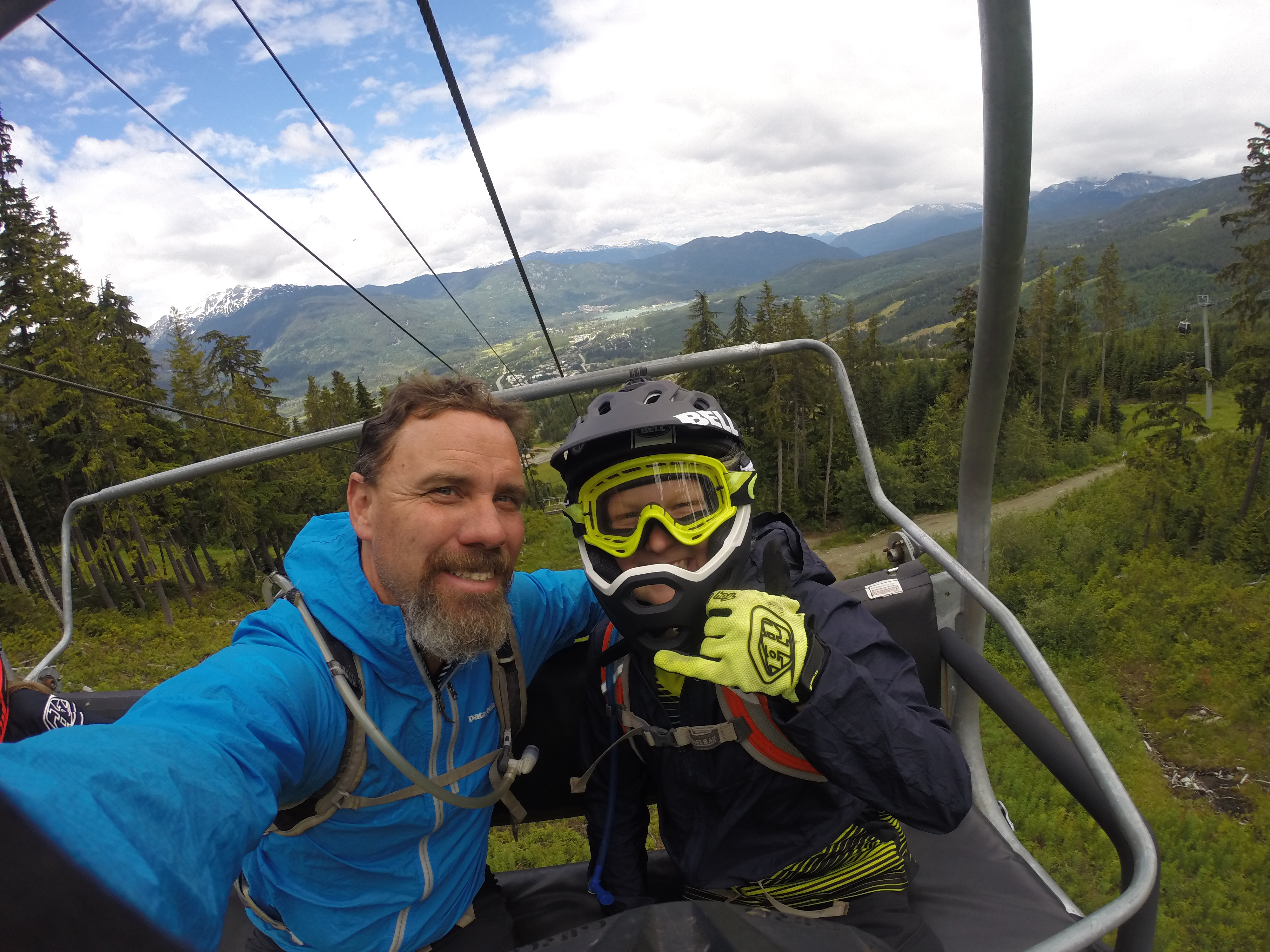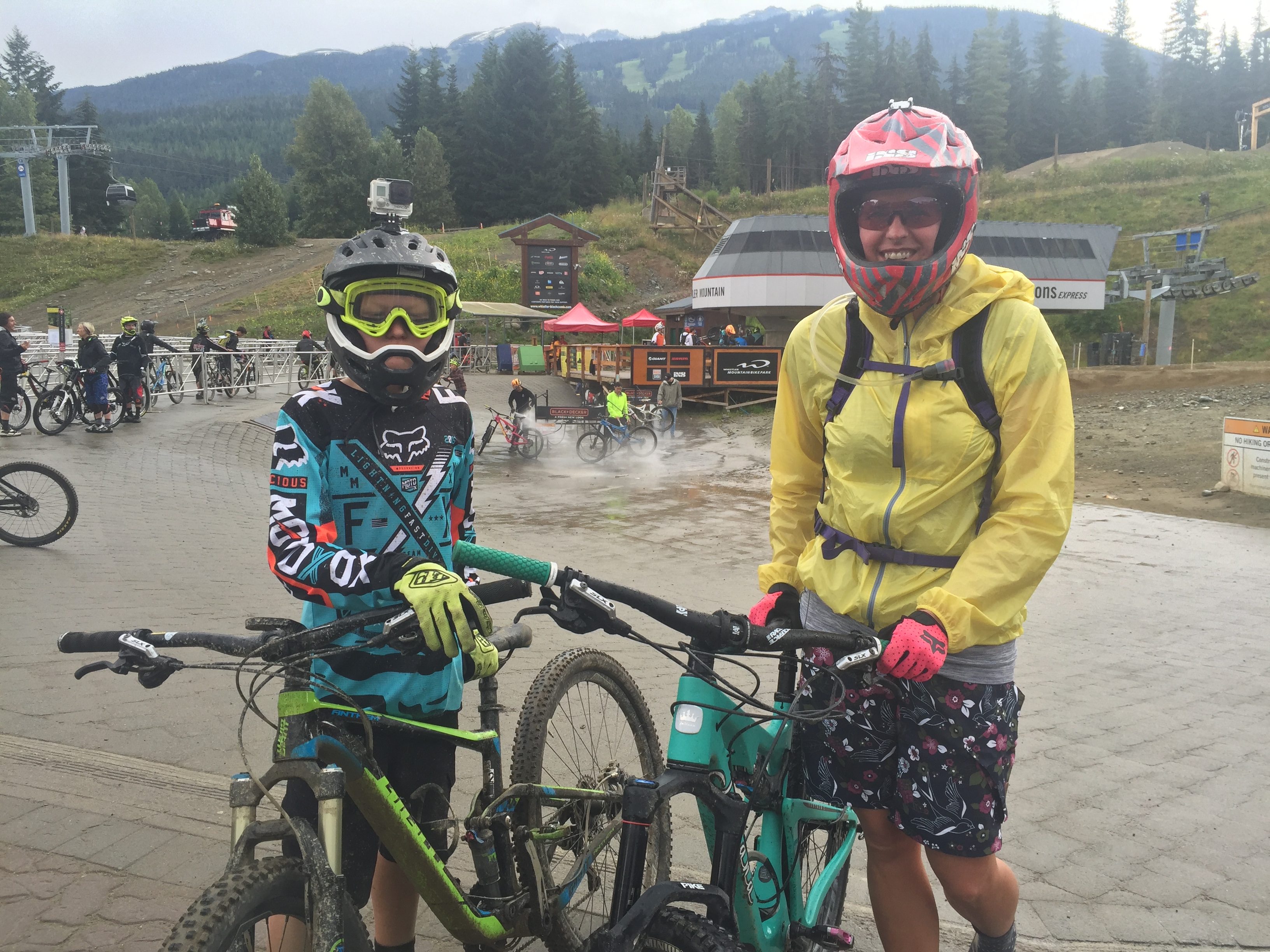 Whistler was one heck of a way to finish up our visit to the area and we were absolutely blown away by all the ridding in this area both XC and bike park. We look forward to returning here in the future.
If you're considering a trip to BC to MTB be sure to download the Trail Forks App for you smart phone. It's a great free tool to find all the trails around you and keep you on them.
Here is a 2 minute video of some of our bike park action in Whistler.
Now we head East. Rossland and Fernie, BC are on the horizon…………