For the first 12 years of our marriage we camped in our VW 4WD Vanagaon (aka Vanny). To say it was just a camper would not be right. It defined us around Boulder and Colorado. We drove it to mountain bike races every weekend and to camp and ride all around the western US. We even drove away in it after getting married. When Kalden was born we strapped a car seat in and continued on. By the time he was 5 it was getting tight fitting us all in the bed but workable.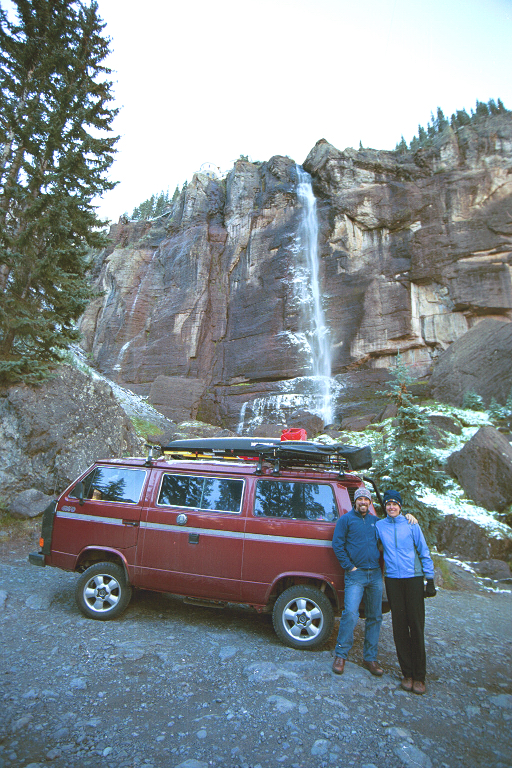 When I got pregnant with Axel we had to come up with another plan – there was nowhere to fit a baby. While we were planning, and still camping in it, Vanny decided she was done one night coming home from Moab. After getting her towed home we put her up for sale. Sad but time to move on.
For a year and a half we mostly stayed in hotel rooms or camped in the tent. It worked but really didn't allow us to travel like we wanted. Hotels were too expensive and we were just not into tent camping for more than a night. But we were torn between what to buy and investing the money to buy what we wanted.
Then in April of last year we had an opportunity to buy a friends pop up camper. They had only used it once and just wanted it gone. Perfect! For a year we used the heck out of the Fleetwood E2. We camped for weekends, weeks and even spent the better part of last October and November in it.
The E2 was much better than hotels or a tent and we really liked that we could leave it set up and have the truck free to drive to town or riding areas. That was the downside of the Vanagon and also our reason for not buying a Eurovan or Sprinter Van conversion. With kids, bikes, dogs and other gear it kind of sucks to pack it all up every time you want to drive somewhere.
But the pop-up had some negatives for us. It was a pain to operate, the wind (and it's windy anywhere out west in the Spring) went right through the sides, and it was a bit small for trips lasting more than a week.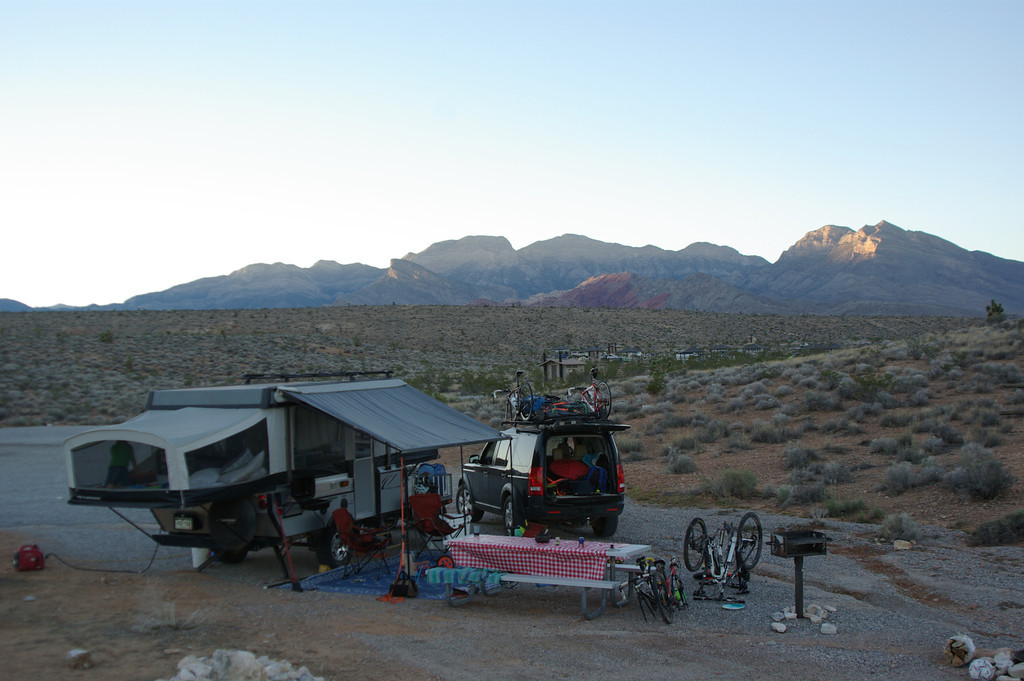 And now our plans are evolving. Even before Axel's death we had decided that traveling full time in other countries was not for us. While we love exploring new areas and cultures I think 4-6 weeks outside the US is the ideal timeframe for us. But we love exploring the US (mostly western US) to ride, surf and live in another area for a few weeks to a month. Places like Fruita, Moab, Sedona, Sun Valley, Tucson, San Diego, and other areas in Cali, Oregon, Washington and Western Canada are on the list to be further explored and enjoyed. We just aren't the types to travel with a backpack. We have gear and we like to use all our gear daily.
So it made sense to upgrade the pop-up to a hard sided travel trailer. While in San Diego last year we met a family traveling in a Kodiak camper. We were impressed and intrigued by the style, room and lightweight. When we returned to Colorado we kept passing a Kodiak dealer and decided to stop by. We stopped by the dealer four times in three months looking, researching, and finally deciding the 240 model was the perfect 'camper' for us.
Actually calling it a camper seems silly. It's more like a second home that we can take anywhere. A second home with solid surface kitchen, full bathroom, bunk beds, a queen bed with an actual mattress and a TV/DVD. So really… I can't say we will ever 'camp' again.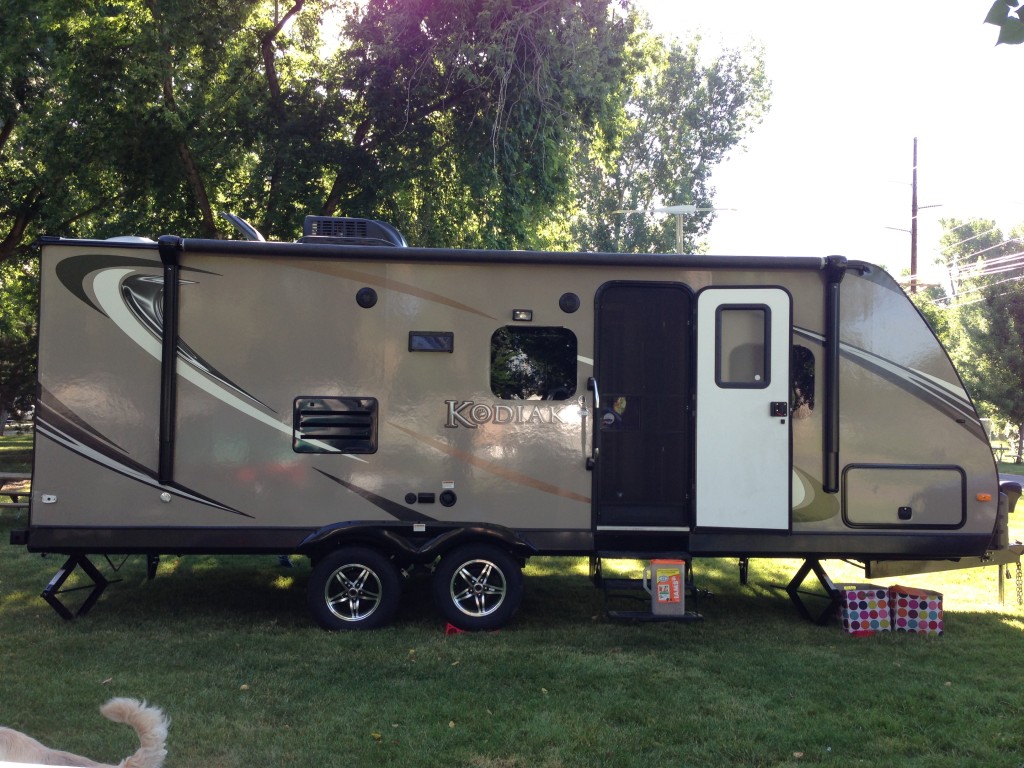 But we are also not going to be confined to RV parks or even campgrounds. Currently we are out in Sun Valley camping for free in an undeveloped primitive spot a few miles from town. Not all the comforts of home or an RV park but close with a our handy Honda generator.
Now we'll see if it fits in the driveway!