Travel is an important part of our bike, life and wellness lifestyle. We travel about 50-60% of the time and almost all of that is with our road and/or mountain bikes. Ironically the only trip we took in 2013 without our bikes was a 4 day trip to Las Vegas for Interbike (bike trade show).
I don't focus a lot on our travels so I thought I would take this week to highlight that part here on Velo Mom. In addition, it's the reason there is a new section called Ride Guides. We have spent the past 15 years discovering, exploring, and learning a lot about various riding areas around the USA and world and want to share those tips and photos with you.
Topics I'll cover this week:
Today: Our Travel History/Why we Travel
Post 2: The Impact of Travel: How a life of travel has shaped us, how we used it as therapy, and our future travel plans
Post 3: Lifestyle Design: Work, school and how we've designed it all
Post 4: How we Fund Travel: Income, expenses, creativity
Post 5: A peek into our Camper (aka rolling condo)
Our Travel History
Traveling and adventure are definitely in our souls. I guess you could say we need to travel and explore to truly feel alive and fulfill our purpose.
It's been an evolution for both of us throughout our lives. Randy was born in Germany and spent his childhood around Washington DC and the Outback of Australia. He explored Australia, New Zealand and the mountains in the Eastern US growing up. I was not raised a world traveler, nor in the mountains but my parents used all their vacation time to take me on trips around the US. When I was in between undergrad and graduate school I spent the summer backpacking around Europe. From then on I knew I wouldn't ever be able to stay in one place for long.
For the first few years of our marriage I traveled for work 100% of the time. On weekends Randy would either fly out to see me in California or I would fly home to Boulder, jump in our Vanagon and hit the mountains to race bikes in the summer or ice climb and ski in the winter.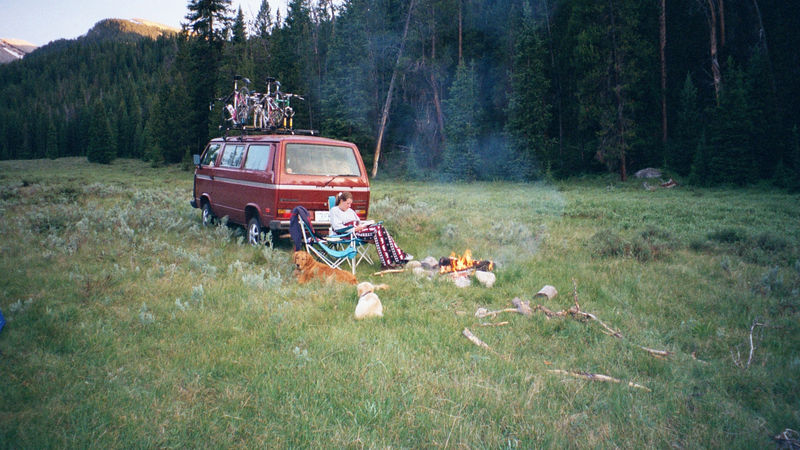 During that time we were not hesitant to use my travel awards for month long escapes around the world during our vacations. Before kids we traveled to Australia, Nepal, Thailand, and Japan.
When Kalden was born we took him on his first camping/mountain bike trip at 8 weeks old. We still had the VW Vanagon for camping and it worked just fine with our lastest addition snuggled in between us at night.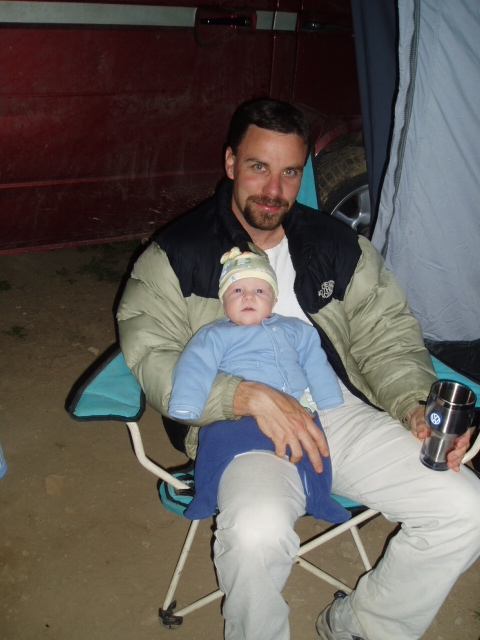 When Kalden was 3 months old we went to Cabo and did it up full resort style: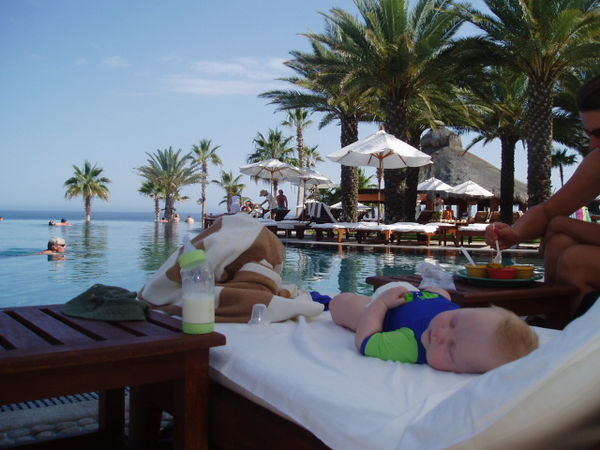 When he was 2 we had an amazing trip to Fiji: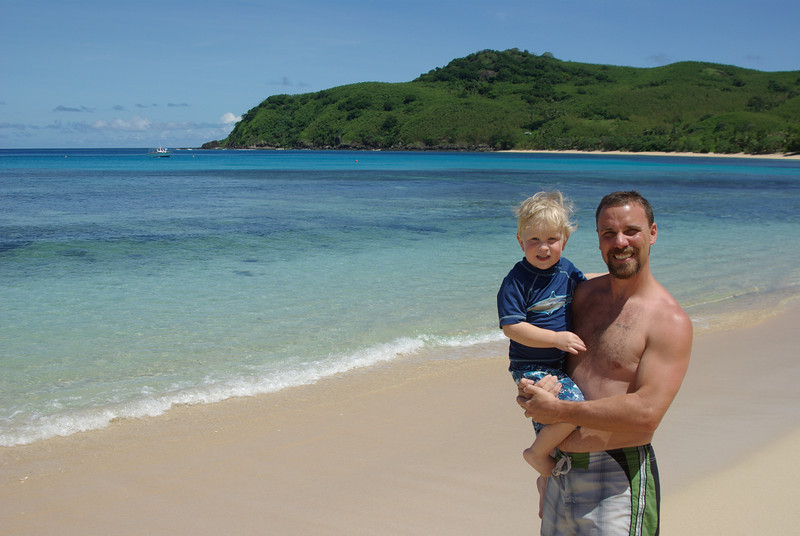 And Australia: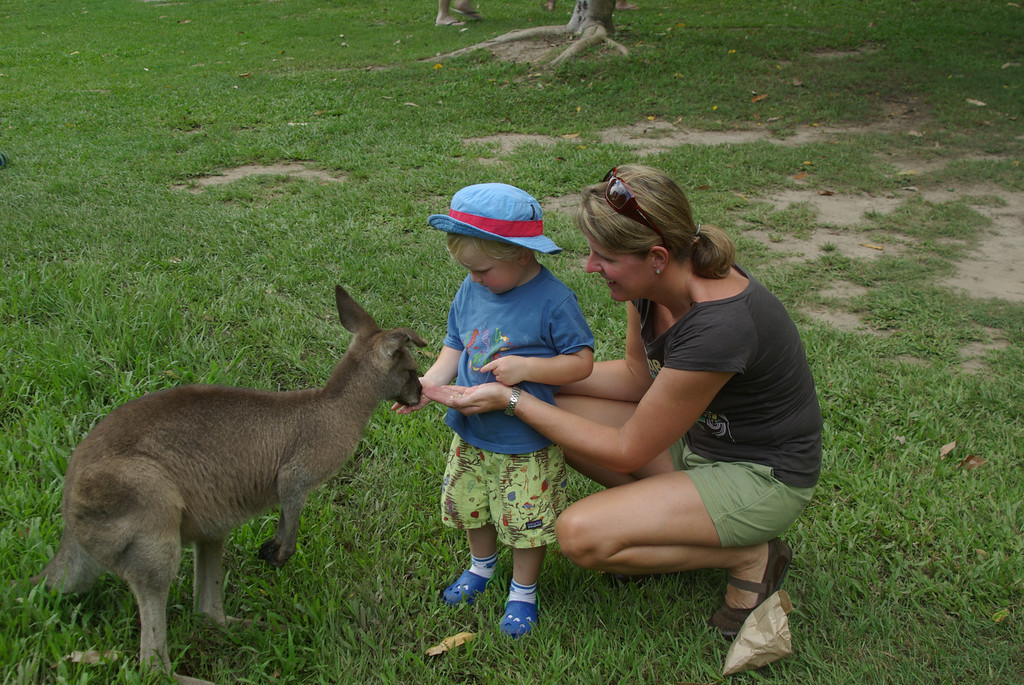 When he turned 3 we took our first trip to Costa Rica and we all fell in love with surfing: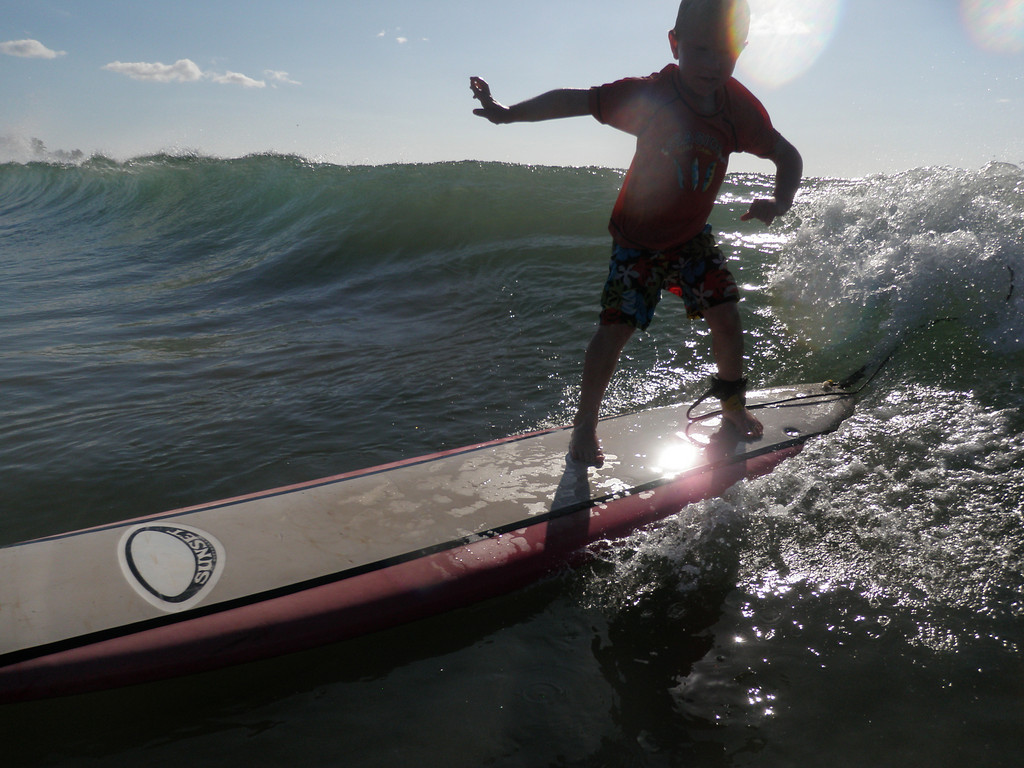 We loved Costa Rica so much we went back for 2 months when he was 4: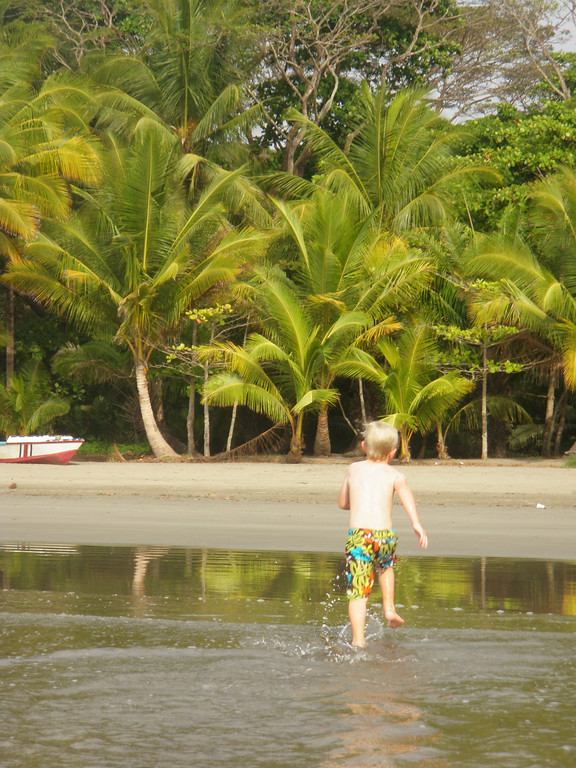 In between we continued to camp and bike in our 'not so trusty' Vanagon. When I was 7 months pregnant with Axel it literally blew up on the way home from Moab.  Although it felt like a part of us was now missing, it really was for the best. Fitting two kids in there plus a dog would have been nearly impossible.
When Axel came along we still camped and biked but were 'forced' to sleep in the back of the bike shop shuttle van or pitch a tent. It technically worked but was not fun or comfortable for the long term.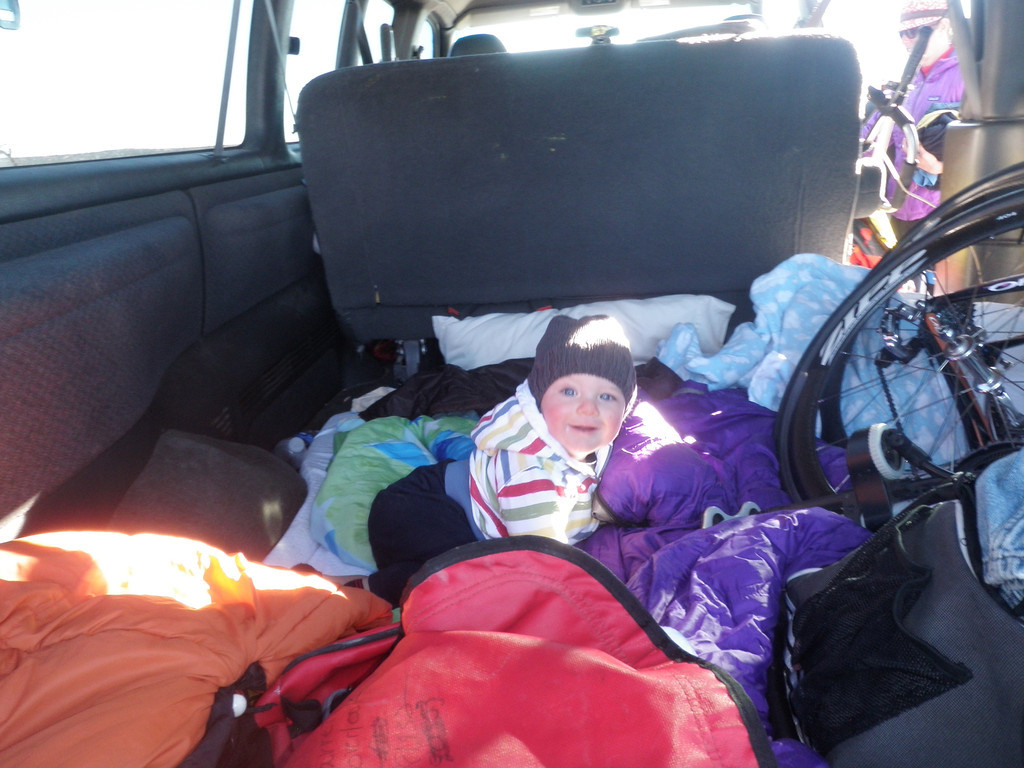 So we purchased our first real camper, a 2007 Fleetwood E2. After almost two years without a camper it felt like the most luxurious and best investment ever.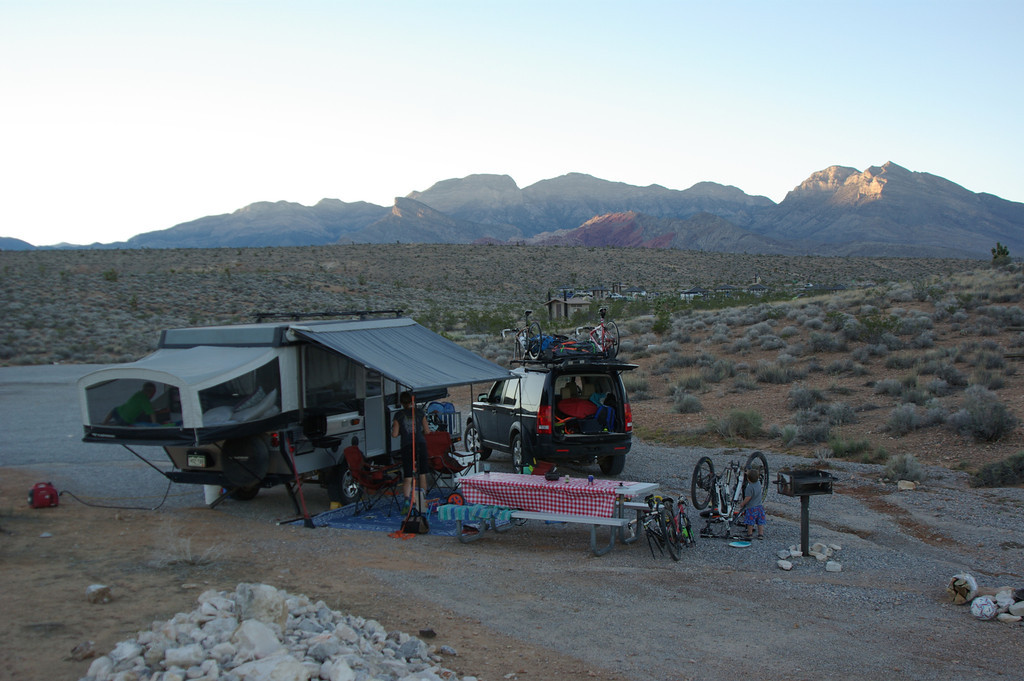 In between camping seasons we took Axel on his first international trip to Costa Rica in 2012. We spent a month in Nosara living the life and decided we wanted more time together like that.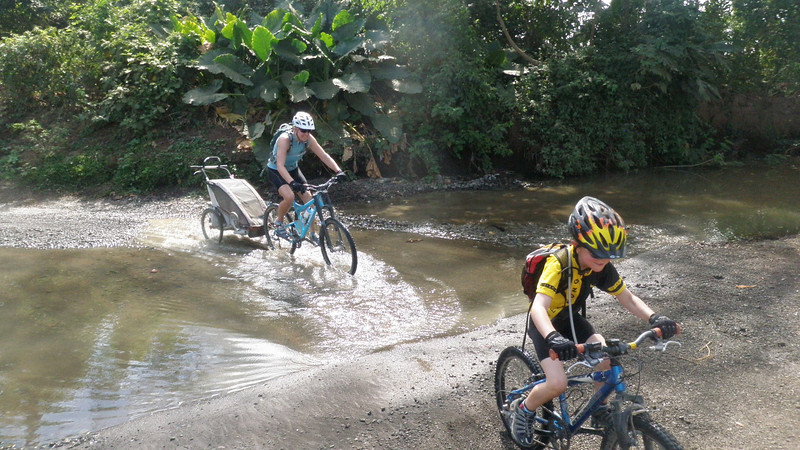 Upon our return, we started to plan our next adventure. In late 2012 we rented our home, packed up the camper and planned to travel for 6 months. We explored Utah, Arizona and California in 2012 before heading to Mexico on Jan 1st 2013.
We all know that trip ended with the worst moment of our lives.
So how has it affected our views on travel and international travel? And what's next? Tune in tomorrow.