Plan A was to meet the boys in Sun Valley on Friday to enjoy the Ride Sun Valley Bike Festival. Plan B turned out to be just fine landing us all in Sun Valley on my birthday. After unpacking the car and setting up the camper we headed to the white clouds loop – a local singletrack in the heart of Sun Valley. It's a fun and easy 4 mile loop with amazing views of Sun Valley and Ketchum.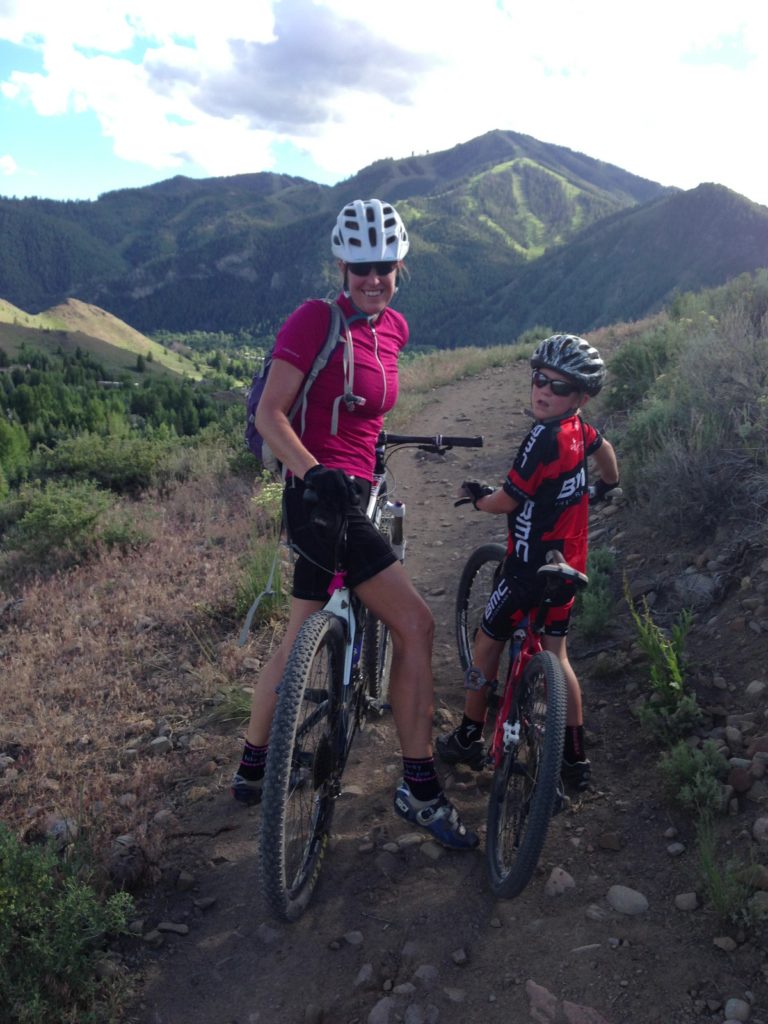 After the ride we headed over to the Ketchum Grill for a nice steak and a yummy chocolate mouse cake!
On Thursday we took the local paved bike path over to Bellevue and back. At 35 miles roundtrip it was Kalden's longest ride ever.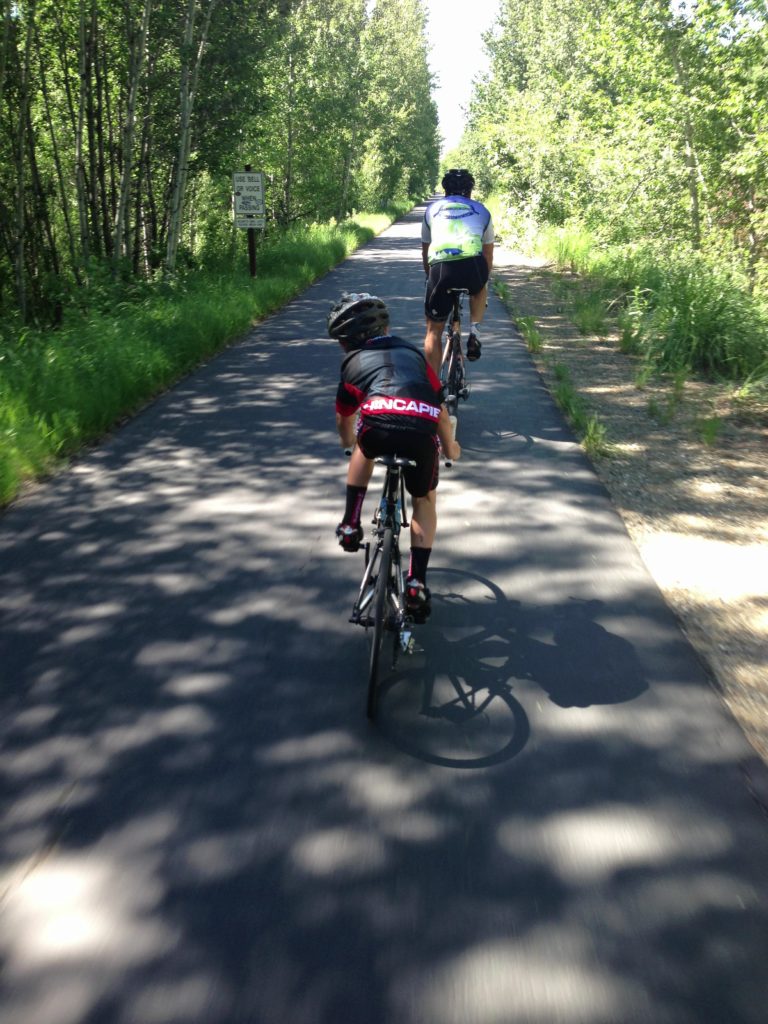 There were plenty of sprint points to win and intervals trying to catch any roadies that decided to pass him.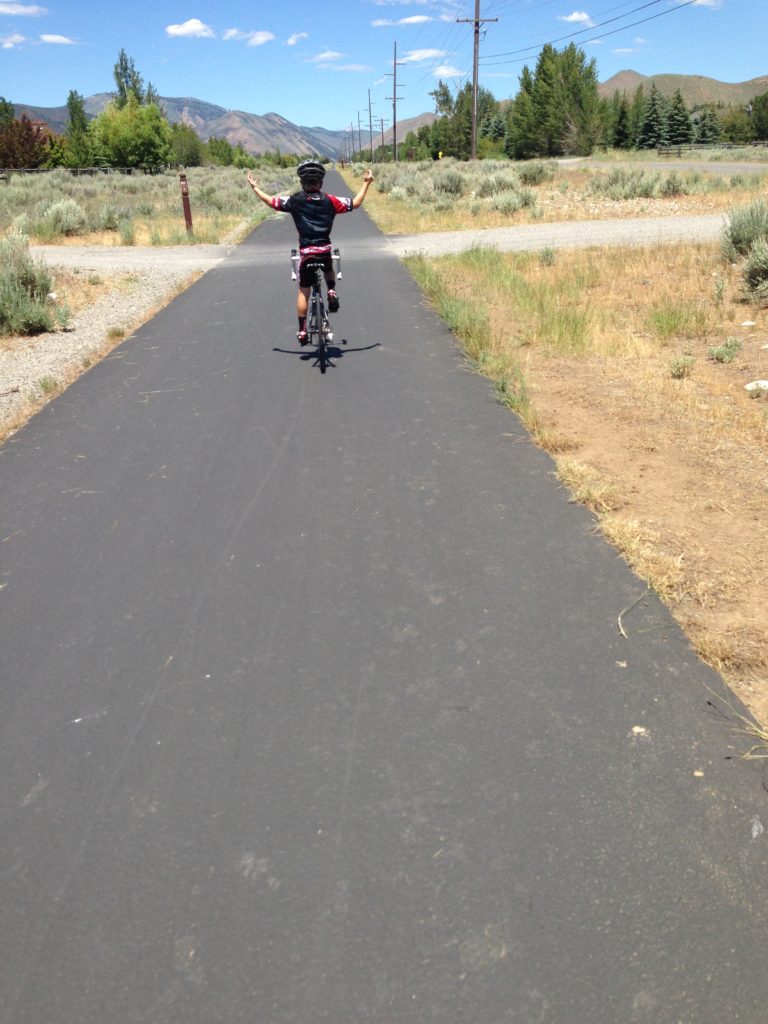 On the way back we stopped at the Powerhouse Bike Shop/burger bar for our feed zone (aka lunch). We discovered this place last year. They have an amazing local/organic menu and hundreds of unique beers in bottles or on tap.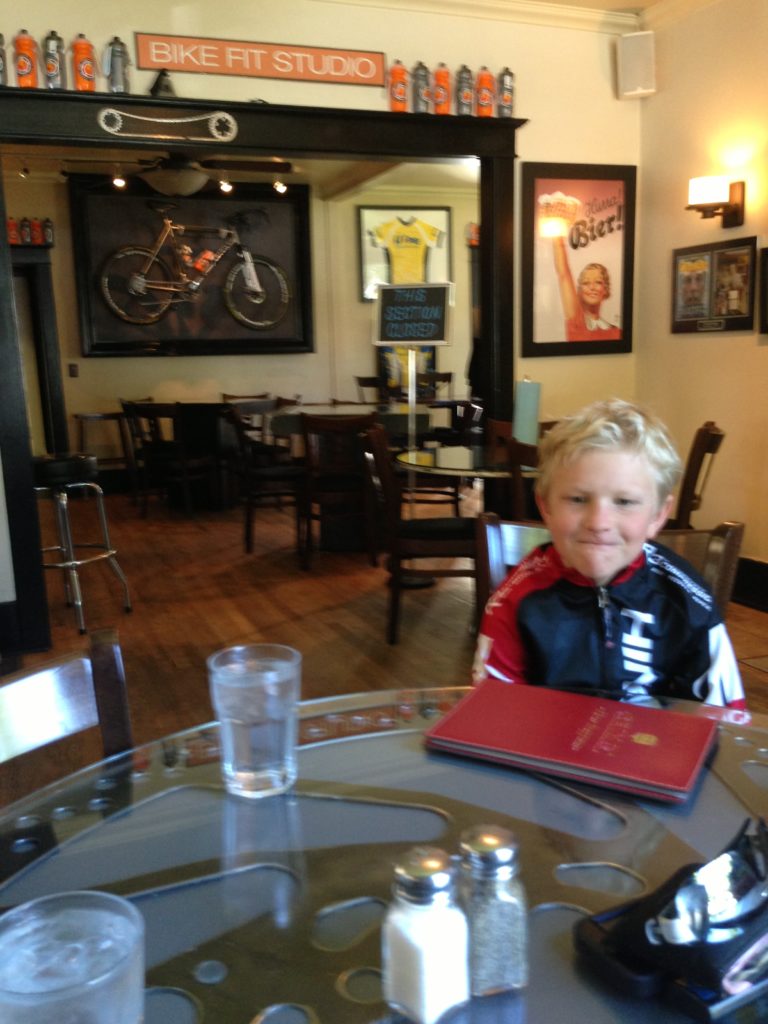 They also have some bike eye candy. Kalden spotted this Redline Cyclocross bike right away. Of course it was just his size and he spent most of lunch trying to convince us it would fit in the camper to take home.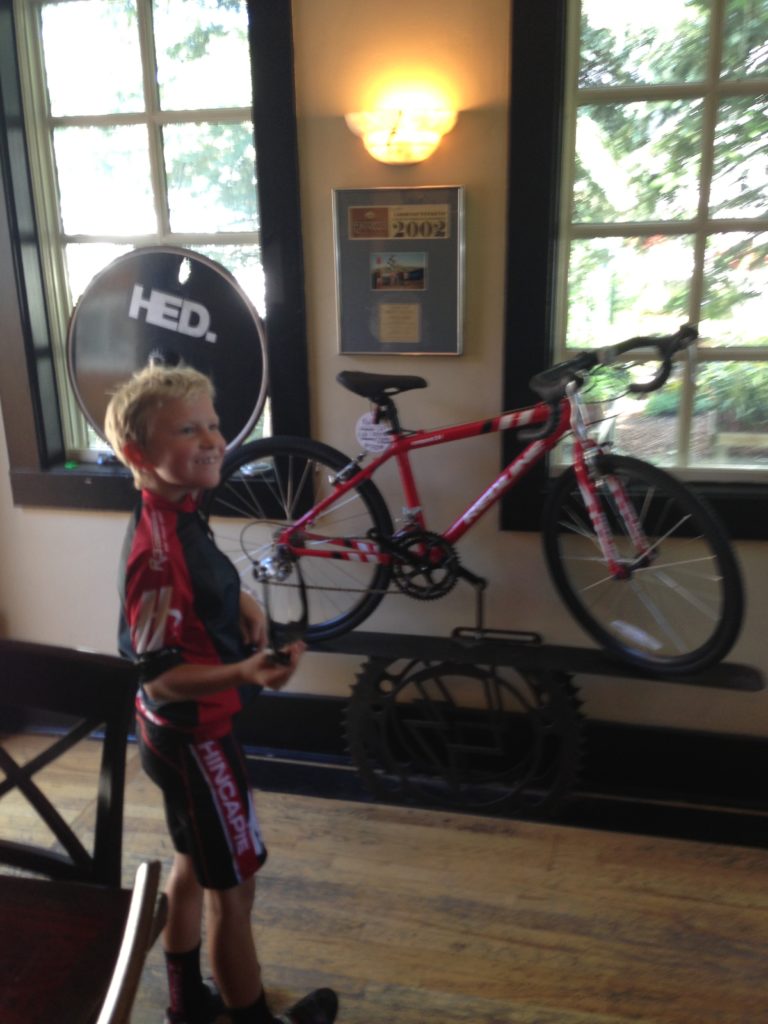 On the ride back to Sun Valley we had a tailwind so that kept us moving fast and staying cool. I enjoyed my new Shebeest kit. Kalden was giving me a hard time since we were road riding and I was wearing a sleeveless jersey, had my mountain bike helmet on (gasp), and cute matching leopard print socks. Anyway… I thought I looked good.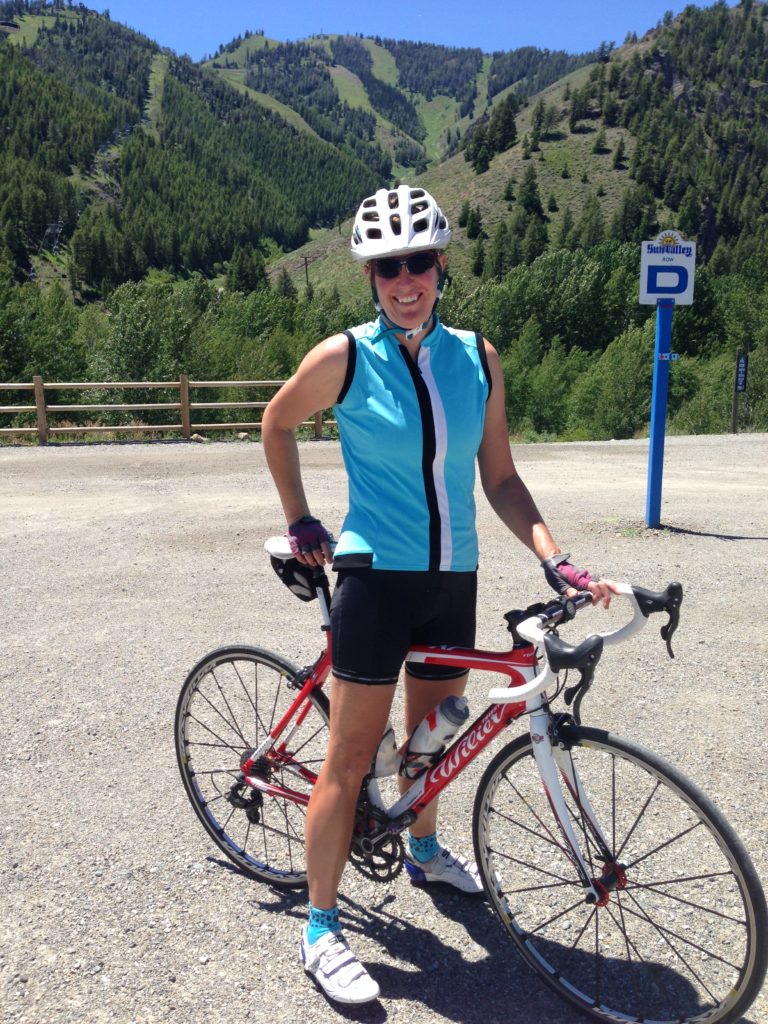 After the ride we cooled off at the river below our camp spot (aka the dog's favorite part of camp!)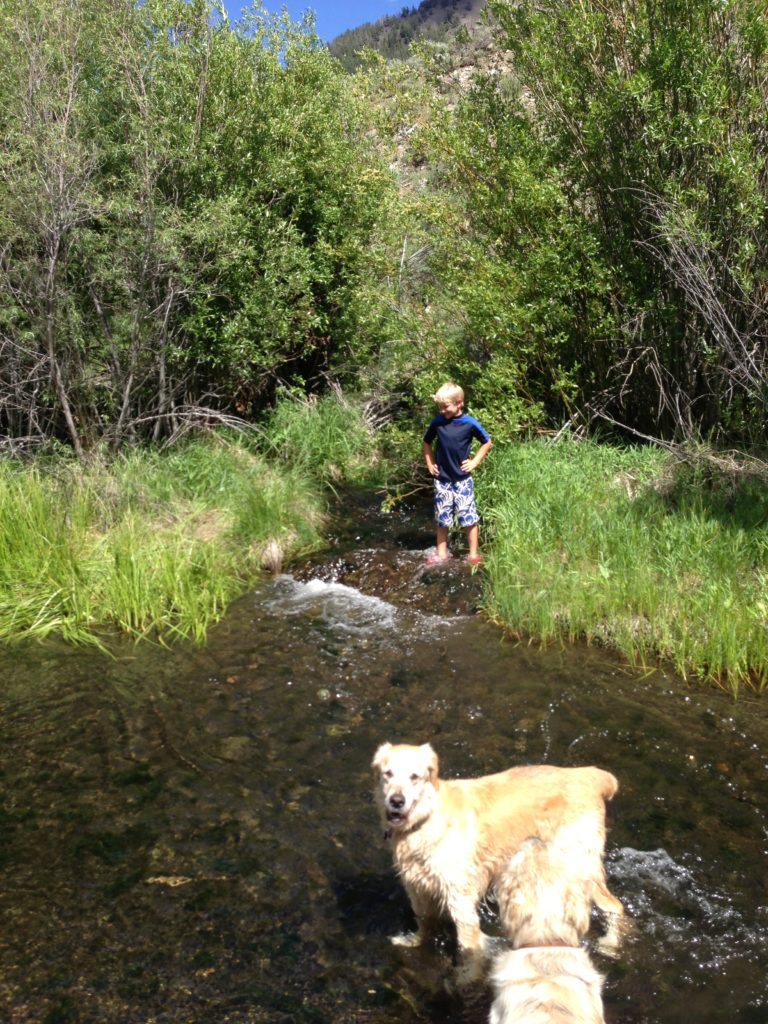 Excited to enjoy The Ride Sun Valley Bike Festival that starts this weekend and explore more riding!