One of the down sides of living in a small town in SW Colorado is the proximity of races and biking activities for kids. We have a few options with Fruita, Durango and Grand Junction within a 2 hour drive but none of these are on the scale that you find on the the cycling crazy front range of Denver. A while back while scanning the internet we came across a listing on USA Cycling for a BRAC Jr road camp. It was being held at the Ponderosa Retreat and Conference Center in Larkspur, CO. Not exactly close but it seemed worth the 6 hour drive.
Not wanting to drive all day and go straight into the camp, Kalden and I decided to leave Thursday morning and drive down to stay with a friend in Golden for the night. We arrived at about 3:00, unloaded the bikes and headed out for a ride to stretch the legs. We did a great 18 mile loop that took us up Dinosaur Ridge, through Red Rocks Amphitheater then back around to our start point.  Kalden still looked pretty fresh at the end so I figured he was ready for road camp.
The following day we didn't have to be there until 2:00 to help set up and it was only an hour drive to get there. However, by 8:00 Kalden was itching to head that way. To be honest, I was antsy as well so we decided to head out, go past Larkspur and make a visit to the Olympic Training Center in Colorado Springs. Our timing could not have been better as they give guided tours every hour on the hour and it was 10:55AM! The tour lasted about 45 minutes and Kalden left a bit more inspired.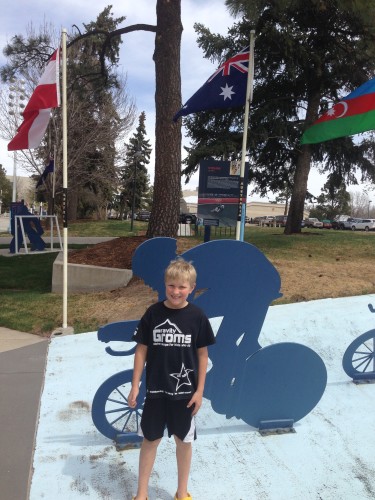 We arrived at camp a bit after 2:00 and things were pretty quiet. A father and son were there waiting as well, they had flown in from Montana the previous night. As the day progressed more and more kids got dropped off until eventually all 118 kids were there and ready to go. Timmy Dugan gave a great talk on sportsmanship and bike racing to all the kids that night before turning in.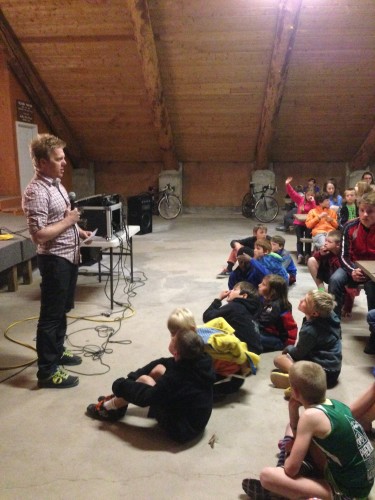 Saturday morning we woke up to sunny skies and typical spring winds. The kids were broken up into groups according to age and Kalden was put in with the 8/9 year olds. I was asked to be a ride helper for the 13yr olds so I split up from Kalden.
Just before Kalden was to take off he got sick and threw up so the camp director brought him back to his room. That only lasted a short time though and soon enough Kalden felt fine and wanted to head out. Luckily the 10/11 year olds were still around and Kalden jumped in with them. This turned out to be a great thing as he was easily able to sit in with this group and keep up – but it was a challenge he thrived on.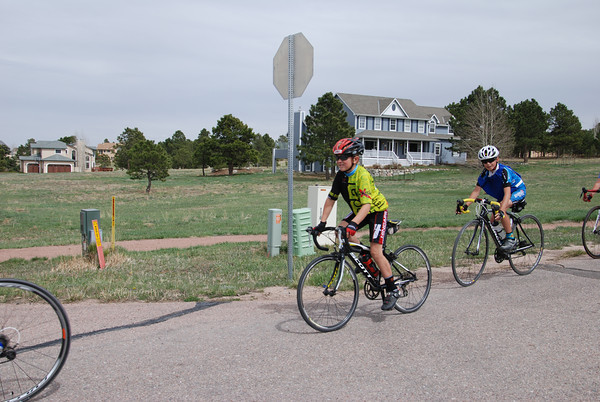 After the ride they headed over to a local school parking lot to work on bike handling skills.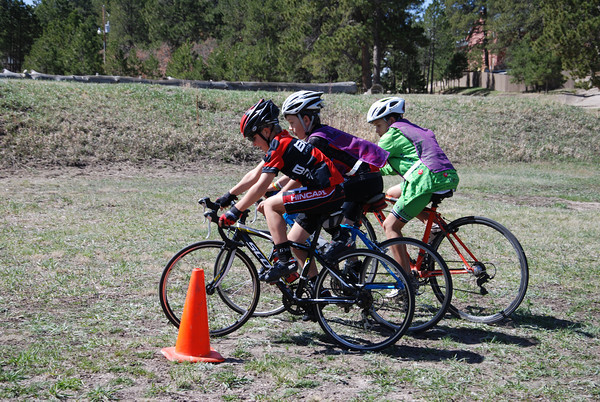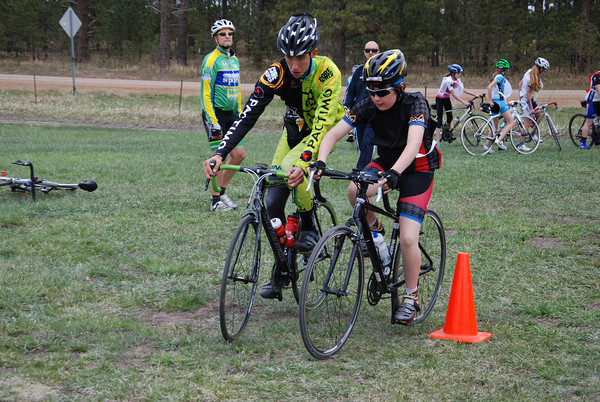 The Junior coaches and adults did a great job controlling the 'herd' all day and I believe all the kids got a lot out of it.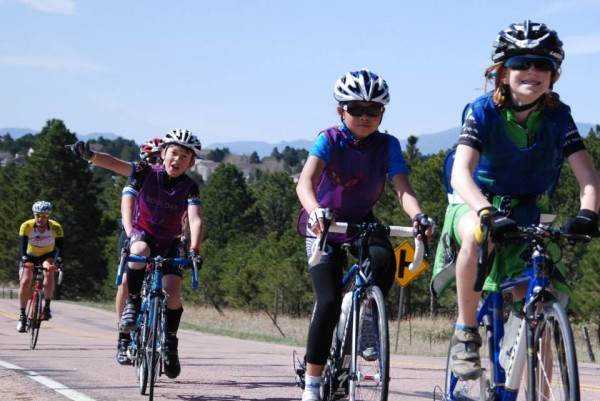 Sunday was suppose to be another full day on the bike but we woke up to snow. The camp directors did a great job coming up with a plan B and quickly organized indoor activities including a stretching/yoga class, training on how to ride rollers, and just a free play gym.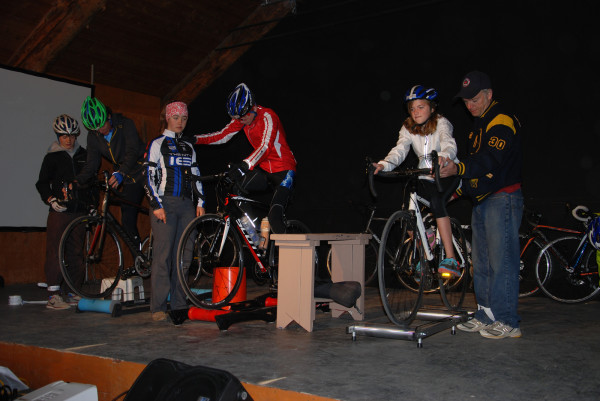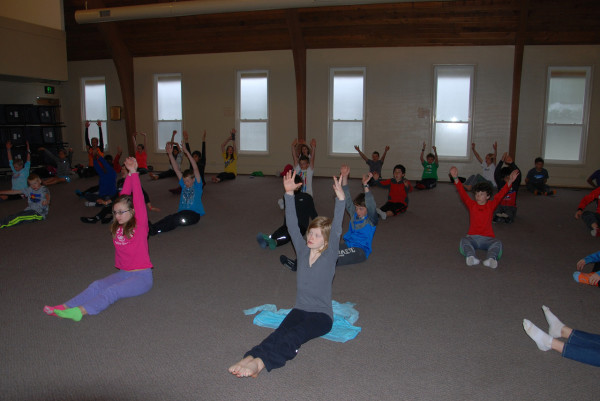 With Kalden and I looking at a 6 hour drive home we decided it was a better idea to get on the road ASAP so we took off around 10:00 to start the long ride home.
Although it was disappointing to be snowed out on Sunday, the overall experience of the camp was incredible. It was great to see Kalden there as he was in his element and felt among 'his people.'
I hope we can make it back again next year! ~Randy