Merry Christmas! Things are getting a bit crazy now, between Christmas and finalizing our paperwork for Mexico.  To top it off, the saga with our house continues. We got a call from the new renters informing us the furnace was acting up so we sent Daniel(our go-to guy) over. He got in there and found a loose wire and it was back up and running.  Well, the next day we got another call and it was down again. This time he found the mount on the blower fan broken which twisted the fan over causing it to jam up and burn out. Uh-oh, 3 days until Christmas and we called around to find a heat repair company to come out. With our house being kinda remote getting someone out wasn't going to happen before Christmas (we tried!!). Luckily we also have a pellet stove in there so with temperatures hovering in the teens and 20's during the day the renters had a bit of warmth and the pipes in the house were not going to freeze. With no options of getting it repaired on the Ridgway side we started to call around here in Tucson to see if we could find a new blower motor. By mid-day we had located one right down the road. We went and got it and sent it overnight to Daniel. He had it installed that day and all was well again, we were able to have a Merry and relaxed Christmas and they won't freeze!
Besides that hiccup we've had a wonderful last couple of weeks here in Tucson. The weather has been incredible except two days of rain and it has allowed us to get out a lot on the bikes. Best of all we had a day near 70 and headed up Mt Lemmon while Grandma watched the boys!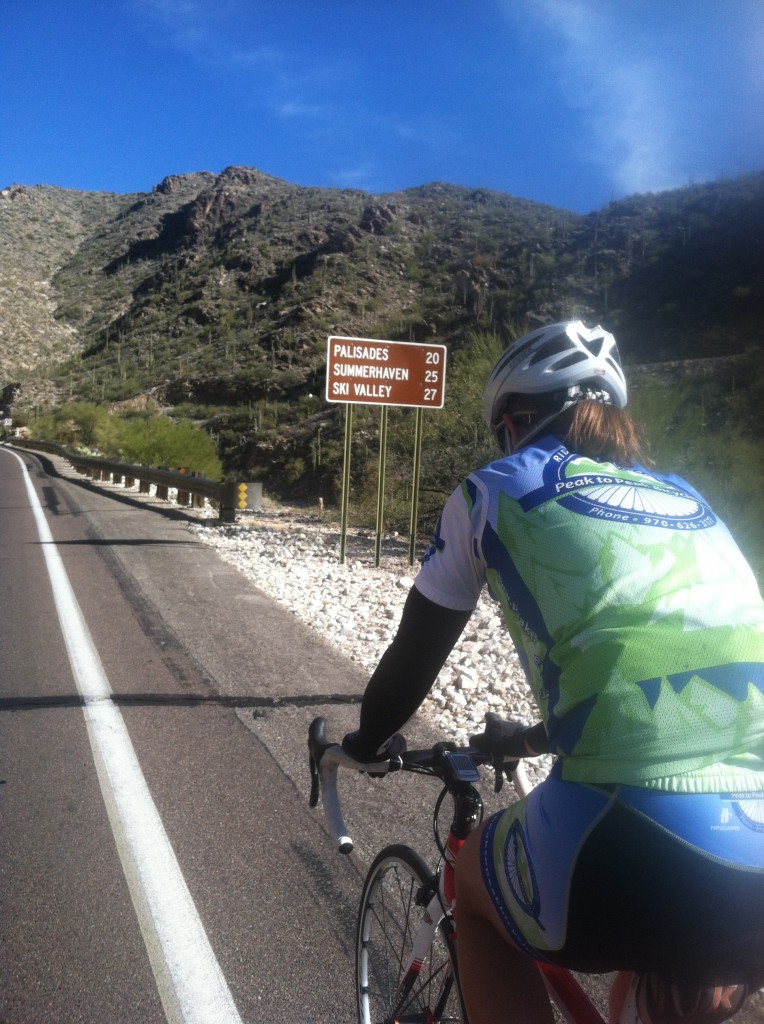 Our place here in Tucson has been perfect as well, with a pool and hot tub right out the back door and we also have a nice grass yard area for the boys to play on the Striders.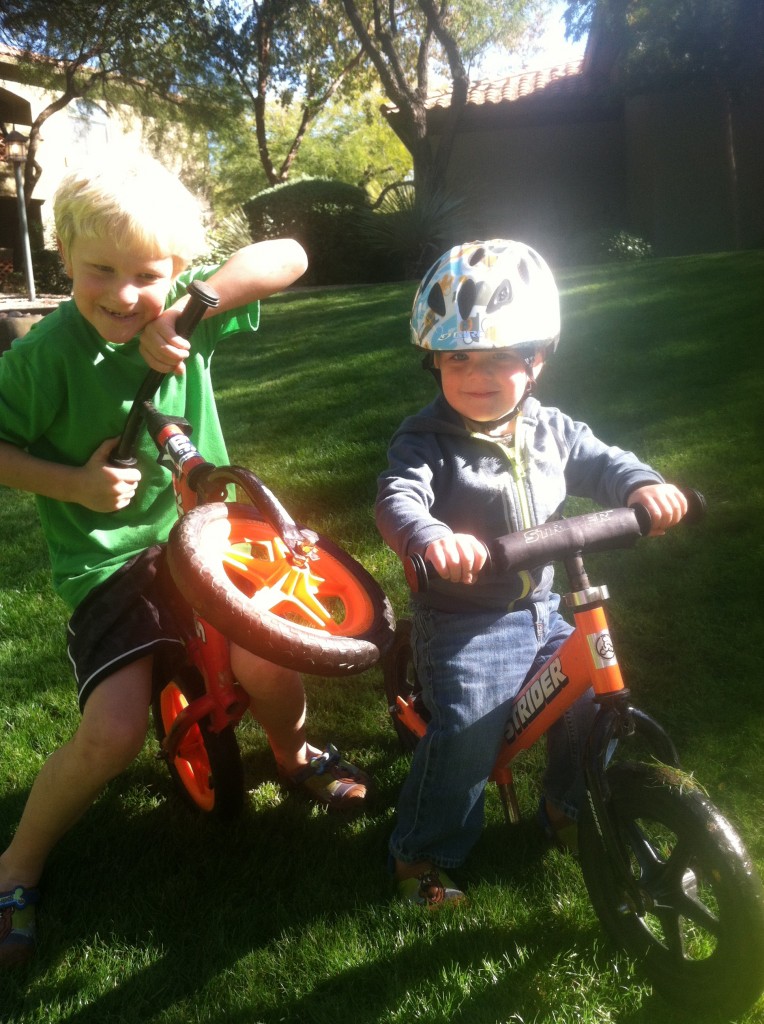 Kalden has also been having a great time on his road bike riding on the wide bike lanes and bike paths.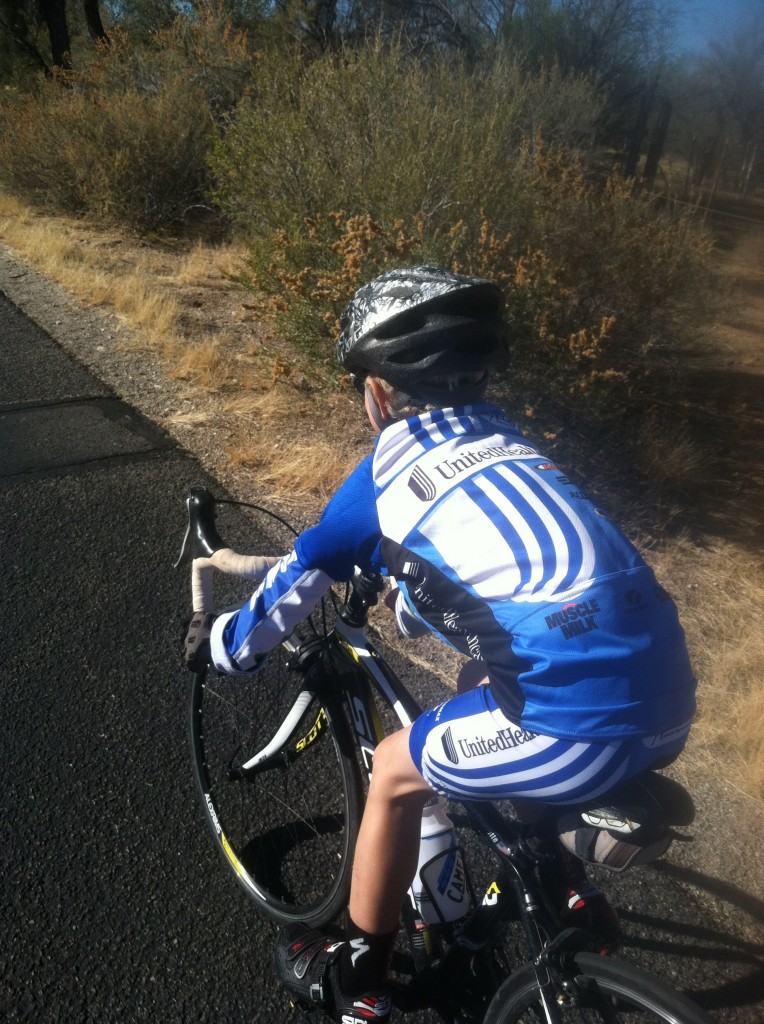 When not riding we've been getting ready for Christmas and our fast approaching border crossing to Mexico!
We found a neighborhood here in Tucson called Winterhaven that goes all out for Christmas and they close down the streets so people can walk through and look at the houses. Yes, there is a real house behind all that.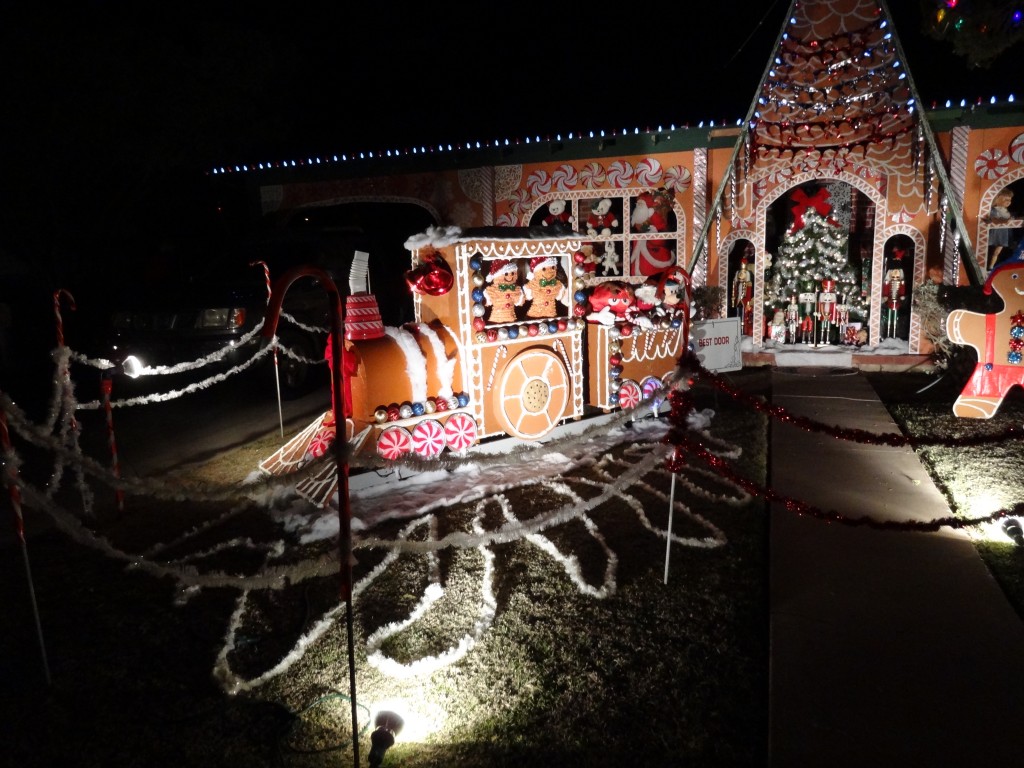 When it rains down here in Tucson, Mt Lemmon gets actual snow. Tucson has an elevation of 2700 ft. As you head up Mt Lemmon you reach 8000 feet. That's a big change in elevation and terrain for a 45 minute drive. With this being our first Christmas in 10+ years outside of Colorado we were missing the snow, so we decided to make a drive up there to play a little.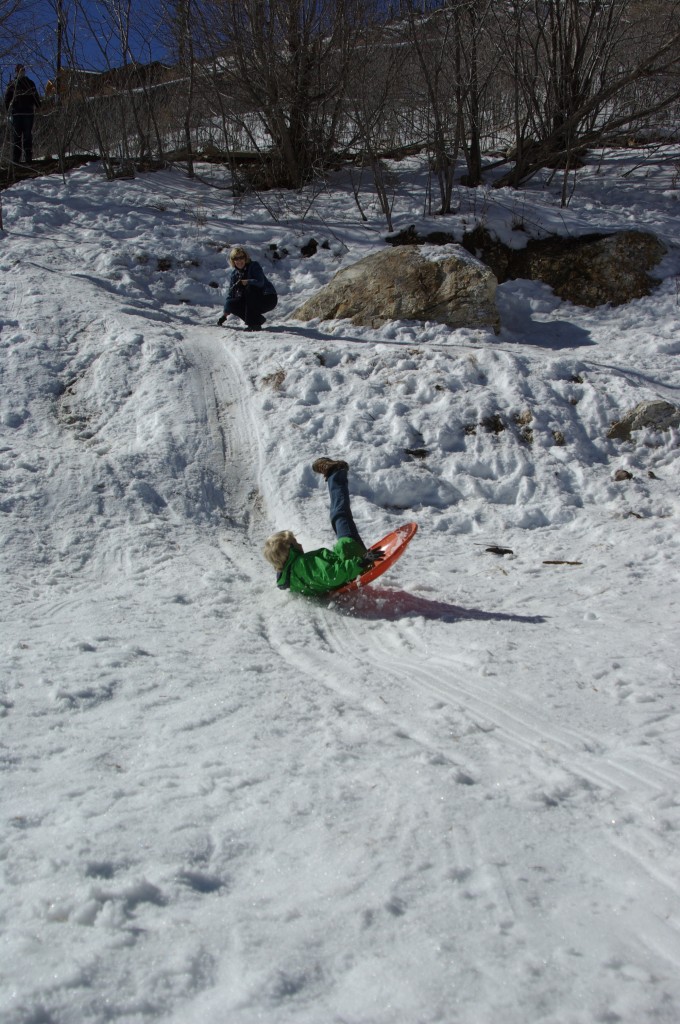 Denali was very happy to be rolling in the snow again!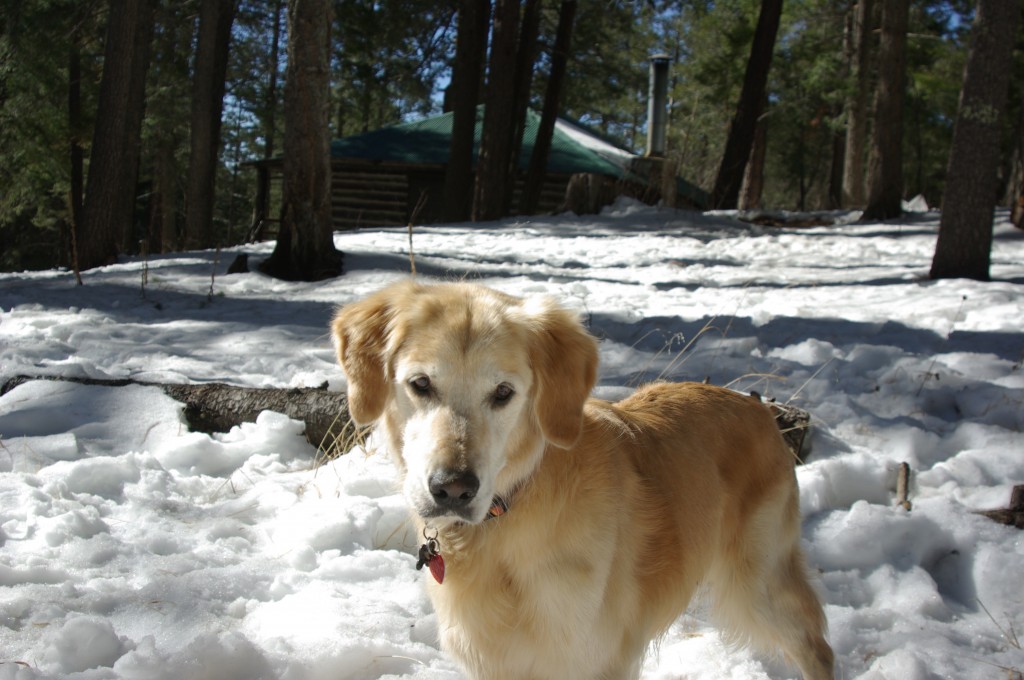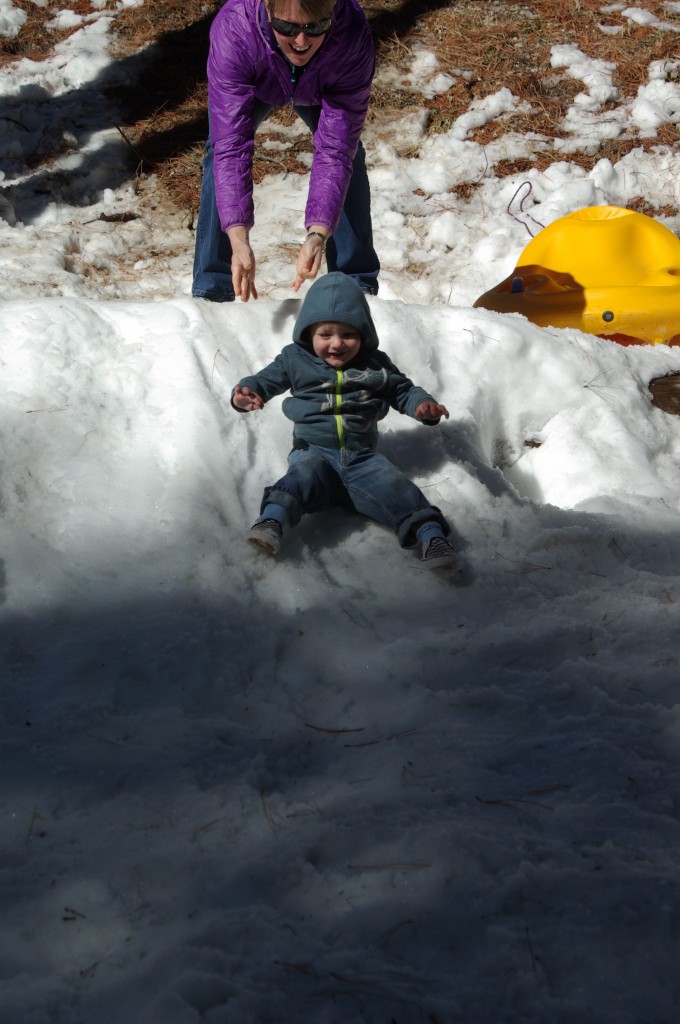 After a nice play in the snow we headed over to the town of Summerhaven and grabbed some lunch at the Cookie Cabin.  After lunch we did a bit more sledding then headed back to Tucson. We noted the temp up where we were sledding (42) and then looked again once back in town (65), now that quite a difference!
Christmas was a great day. It's pretty amazing how gifts pile up when you buy them ahead and just store them in the closet. We thought we were being pretty conservative this Christmas because everything we got needs to go in the Land Rover to Mexico with us. Well the boys went to bed Christmas Eve and we started pulling it all out and then reality hit.Anyway, the boys had a blast of course and after building and playing with toys all morning Jen and I got out for a nice 30 mile ride before a late lunch.