Ok I admit it, we are singletrack snobs. Having lived in Colorado for so long we've ridden some of the sweetest trails in the continental US. Areas like Crested Butte, Fruita and even Moab are less than 3hrs away. So it seems every year when we haul our MTBs out to California we are dissapointed with the trails here. So much so that this year we considered not even bringing them, they just sit on the back of the camper for a few months getting trashed waiting for us to head home via Sedona, AZ.
Boy are we glad we changed our minds. We had to head up to Santa Cruz to pick up Jen's new Juliana Furtado MTB.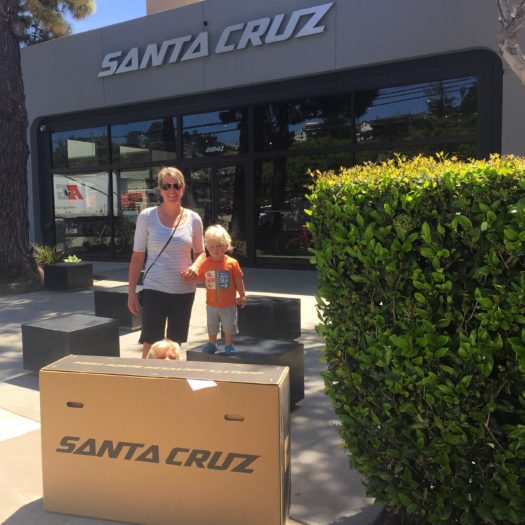 We had ridden at the Soquel Demonstration Forest last year hitting a few fun trails and it was certainly worth the trip up but nothing mind blowing. This time we read about a new trail up there……The Flow Trail.
This trail is pretty much a 3 mile downhill pump track. The berms are big and the jumps are smooth as butter.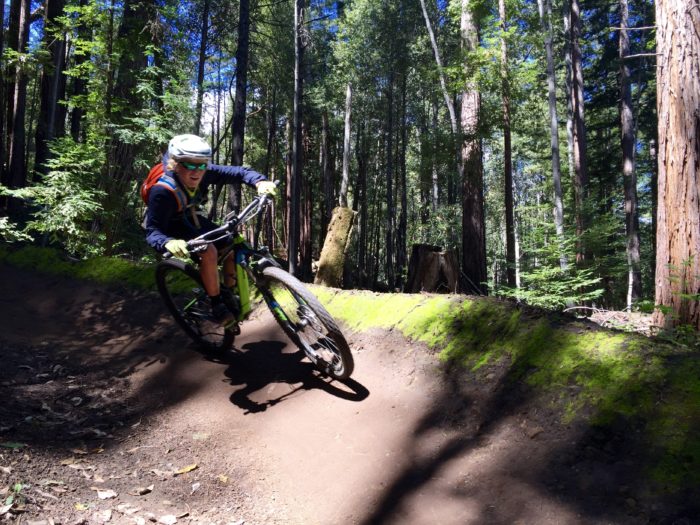 I've ridden a few flow trails and I can honestly say this is the best I've been on. I can't imagine the time in work it took lay this trail out and build it. The 3 mile section is broken down into 6 segments, each segment has a "sponsor". You see this as you enter the segment.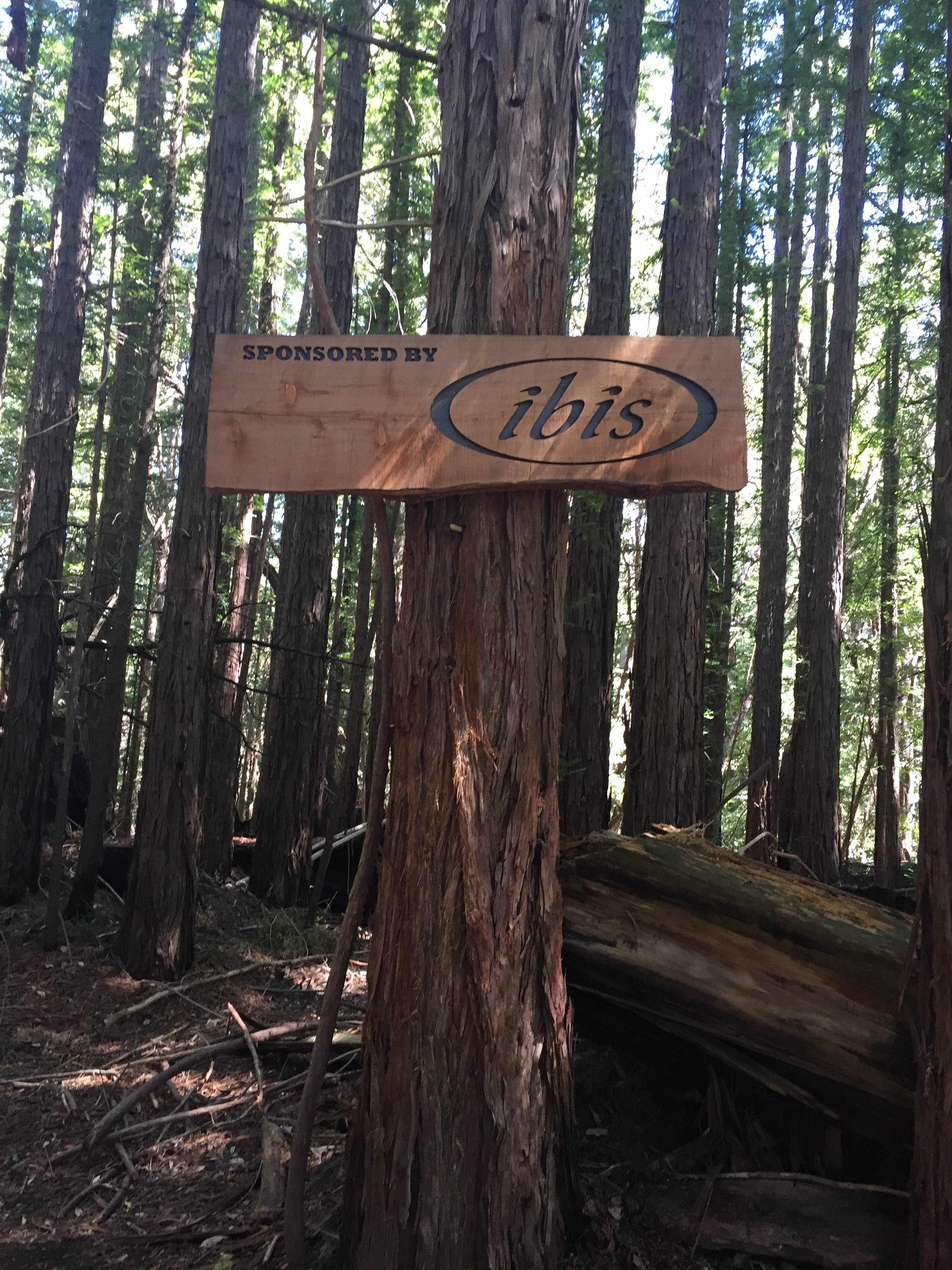 There are a few ways to ride this trail but we went with the description from MTB Project:
The ride starts on Highland Way at Soquel Demonstration State Forest parking lot – ride 2 miles toward South East on Highland Way (all on the pavement), while climbing gradually – turn right onto dirt fire road called Buzzard Lagoon Rd. ride 1 mile, climbing gets steeper through here – right turn on Aptos Creek fire road, ride 1.5 miles while the trail climbs atop a ridge and rolls along the ridge – right turn into Soquel Demonstration State Forest onto the Ridge Trail (look for trail map on the right), continue on the Ridge Trail for 2 miles with varied and rolling singletrack terrain – right turn onto the Flow Trail (look for the picnic table on the left at the top of the Flow Trail), continue down hill on the Flow Trail for a fun flowing mountain bike specific ~4 miles of singletrack – 4 mile climb begins at the end of the Flow Trail on Hihn's Mill Fire Road, continue back to parking lot.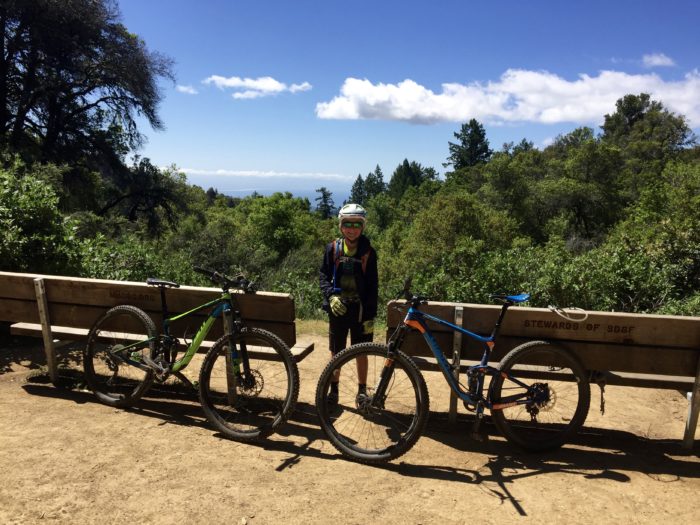 Because we have to take turns riding (need to watch Lars) we shuttled the first 4 miles of road/dirt climbing. This basically dropped us less than a mile from the start of the single track.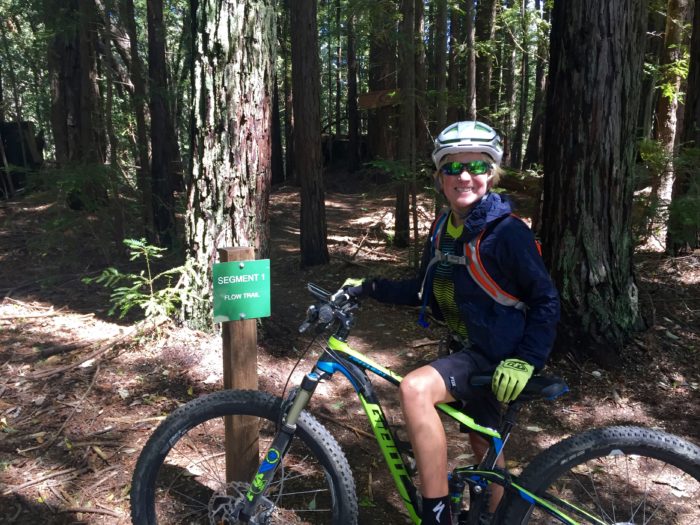 In a few weeks we'll be hitting the Lost Coast and riding the Paradise Royal loop. We're really looking forward to getting away from the chaos of campgrounds and setting up in the backcountry. Stay tuned for that report, it should be amazing!