We have landed back in Sun Valley for a bit. It's our fourth summer here and we absolutely love it. For mountain biking it's like Durango and Crested Butte had a baby and then Fruita was the nanny. Basically it's easy to get up high in the backcounty and do epic rides (like Durango), there are trails that go on and on with amazing wildflowers and scenery (like CB) and the trails are almost always as smooth as butter (like Fruita).
Today Randy shuttled me up East Baker Road to ride Fox Peak all the way back to Ketchum. The singletrack starts at the Fox Creek Connector Trail. This area was heavily burned back in the late summer of 2013. It was stark world compared to all the green and wet conditions I was in last weekend in Durango.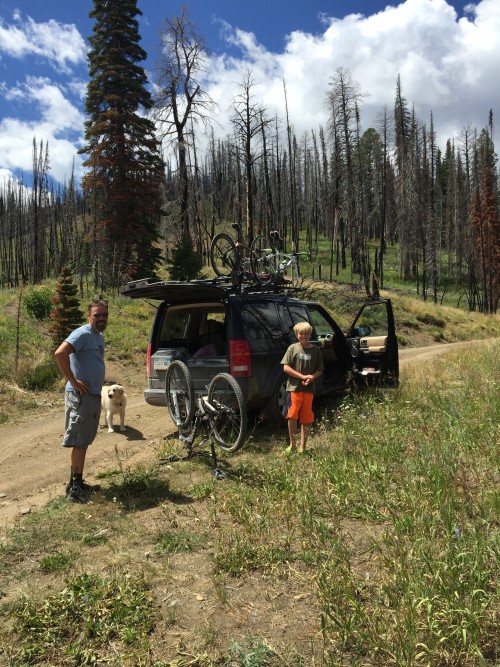 As I weaved my way on the singletrack through a charred forest I was taken back by the contrast of the landscape. It had been less than two years since this devastating fire and yet nature was back creating a blanket of wildflowers everywhere I looked. Life breaking through after the trauma.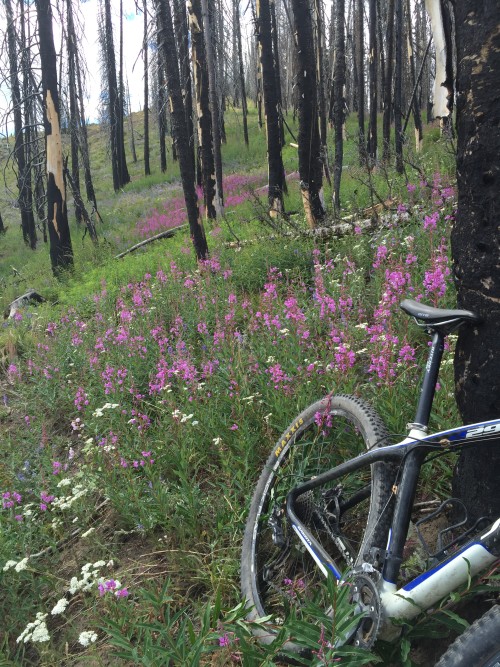 The beauty did not hide the devastation, it was still there marked by black stumps that were once living, breathing trees. Frankly, it was kind of scary and I wanted to ride as fast as I could at first to get out of there.  But then I remembered that there is something to be learned from the dark and that running away is never a good thing. So I stopped a lot and took pictures.  As Rumi said, "Where there is ruin, there is hope for a treasure."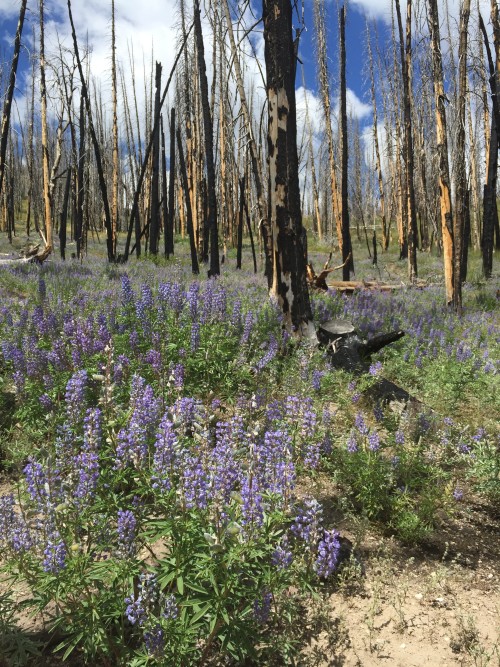 I couldn't help feeling connected with this forest, it was scarred and hurt, and had seen a lot in its time but it was still managing to find joy and rebuild.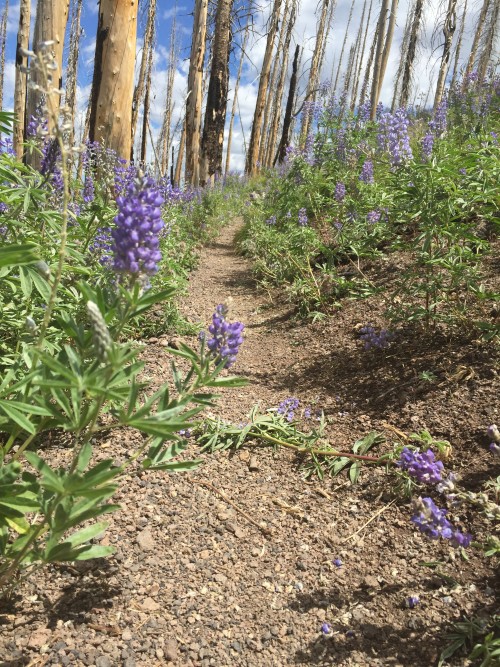 And when you embrace this joy and growth sometimes around the corner life is really good, full of green, and a downhill cruise.