Everyone needs beauty as well as bread, places to play in……where nature may heal and cheer and give strength to body and soul. 

~John Muir 
I like to think I am living an imperfect life perfectly. For those of you new to my blog, our family was handed a really 'bad card' in 2013 when our two year old son Axel was killed on a family trip to Mexico. No getting around that it was and still is the worst moment of our lives. I'm not sure any of us will ever be "healed" but I can tell you that we are thriving (not just surviving). There are many elements that go into thriving after a loss and each of them are unique to you and your situation. It may take a lot of work and it may be complicated but life is worth exploring at every level.
One of those elements for me is getting time on trails mountain biking, hiking, and cross country skiing to connect back to the most important parts of life.
After Axel's death most people expected me to hide away in bed for months, maybe years. I was bombarded by well-meaning people giving me the names of PTSD experts, camps for grieving parents, personal yoga sessions. The list goes on and none of that was for me.
I needed to be outside. Trails to ride, trails to hike, trails to ski. It wasn't only about the activity but what the activity gave me. In those early days sometimes I would cry so hard on my rides I could barely see or breath. For me, the power of nature plus the exertion on my bike forced those tears out … and I really needed them to be out as I'm not one to sit around and cry. And once the tears ran dry I was left with clarity about my surroundings. I noticed heart rocks, I felt the direction of the wind, the vibrant colors in flowers, I thought about the animals that crossed my path, I looked at the clouds and how they formed in the sky. Things I always took for granted.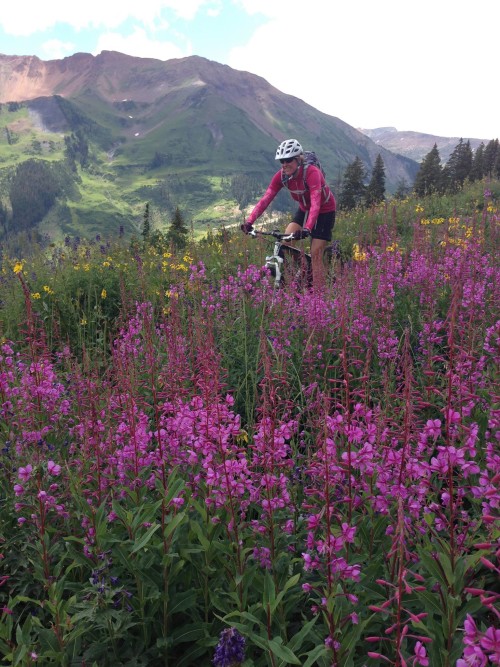 I now see nature as a living breathing force, with a spirit all its own when I'm out on trails. That spirit on the trail lets me forget my problems and be mindful and in the moment. I can hear my breath and focus on it. My body starts to blend into the terrain like it's part of the earth and my mind is focused and calm.
There's no time to think about problems when you're mountain biking on a challenging trail, scrambling down rocks on a hike, or trying to keep those skinny xc skis under you. I experience the flow, or as some like to call it, "being in the zone." Being in the zone is a great place to set problems aside — if only for a minute.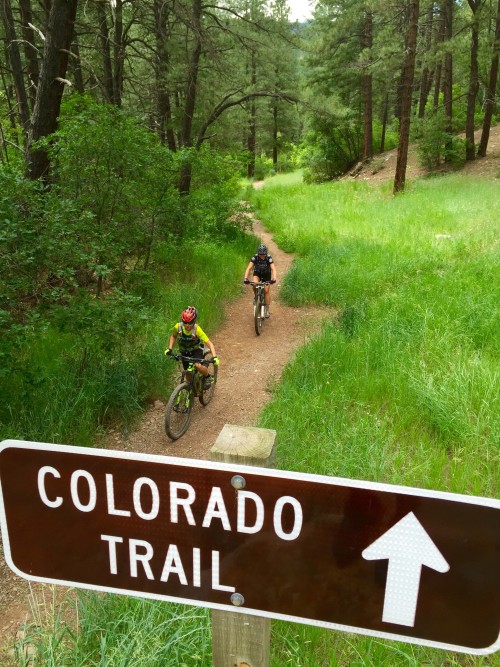 Are you going through a loss or other major transition in life? Here are a few suggestions to best utilize your time on the trail to help you heal:
Before your hike, bike or ski, clear your mind of any thoughts that may interfere.
Look all around you as well as up above (when it's safe obviously). You can discover teachings anywhere in nature…if you look.
Allow yourself to get into the flow of what you're doing. Don't overthink, anticipate or plan too much. See where the trail takes you and just breathe.
Get your heart rate up because endorphins improve your mood and outlook.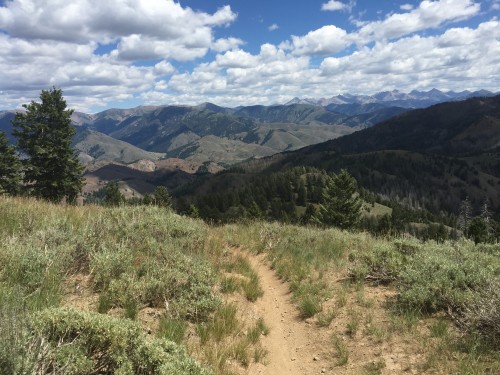 This post was created in partnership with and sponsored by REI. I really enjoyed partnering with REI and their #everytrailconnects project for this post. Talking about trails and what they mean to me? Perfect!