"Hope and fear come from feeling that we lack something; they come from a sense of poverty. We can't simply relax with ourselves. We hold on to hope, and hope robs us of the present moment." -Pema Chödrön
For the past month we've been back in Colorado. It's been nice to be back at home with just the 3 of us + Campy (although really it's the 5 of us +Campy) and be surrounded by this great community here in Ridgway. It's been a month of trying to remain in the present while planning for the future and not getting stuck in the past. Our days have been filled with getting outside, homeschooling, holidays, baby growing, working on the Axel Project, setting up the Axel Project Bicycle Classic, interviewing for jobs/looking for contract work, expanding/redesign Velo Mom, and getting Pedal Adventures set up to be a resource for family cycling and to chronicle our riding adventures.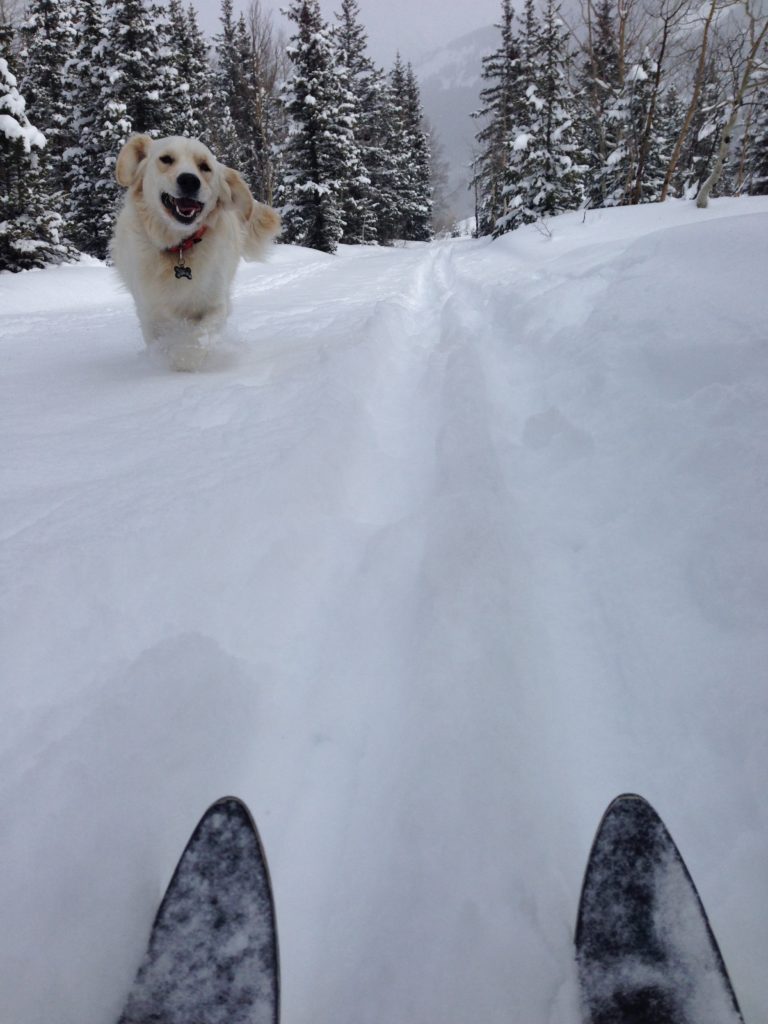 So much of what we are doing is brand new and involves a lot of work and hope that we are doing the right thing, hope that the right people will help, hope that money will come in etc…But I've realized lately that hope is not always a good thing. We have little control on the outcome so I've decided to tell 'hope' to back off. Instead I'm trying to just do the work to the best of my ability and let things roll out day-by-day. If I hope George Hincapie clears his schedule to ride with us for the Axel Project Ride and he can't make it, then I've wasted too much time in hope. Or if I hope I get a call about a great project and don't — then I'm wasting another precious day. So I'm trying really hard to be in each day as it comes without fear and hope. It's not easy but so far it's going pretty well.
Like Tuesday. We had the 20 week anatomy ultrasound for the 'miracle' baby. I laugh because even the people at the Doctor's office give us special attention and I usually hear the word miracle at least once during my visits. If you think about all the things they test for in that visit it's enough to drive you mad with hope or fear. How can something that weights only 10 oz have so many bones, valves, blood, and tissue. And how is it that it's usually all in the right place at the right time. The tech leaves an hour for this appointment because there are so many things they can now check for. So I went in trying not to think about any of it and just enjoy seeing my little baby.
And he is perfect. Yes it's a boy! He passed with flying colors and we also got this great profile of him.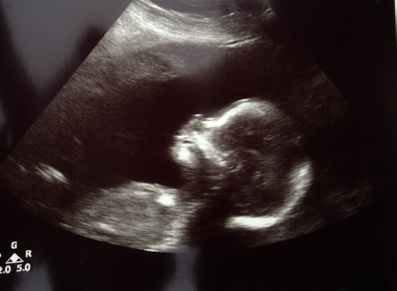 So 2014 is off to a good start. Sure there are lots of things up in the air but we'll just keeping throwing them up there and see what launches us into the future. Until then we'll take it day by day, continuing to work while we enjoy the beauty and activities of the mountains (and soon to be warm weather trip we have planned) and each other.