Although we don't have the miles of paved roads that places like Boulder and Santa Rosa are known for we do have epic mountain passes here in Southwest Colorado. Stage 1 of the USA Pro Cycling Challenge left from Durango and ended in Telluride. Before the race got near Telluride I was able to ride up Lizard Head Pass with a number of other cyclists. Riding with other cyclists (a rare encounter in these parts) and having all the team buses pass by as I headed up made for a great ride.  Add the snow plows removing every spec of rock and debris and Bob Roll at the top to greet me and it was one of the best days on the bike.
After my ride I headed back to Telluride to meet Randy and the boys. We headed over to the Expo in Town Park. There were tons of quality vendors, food and fun for the kids. The kid zone included a large Strider fun zone, a bounce house and art. There was also a cool new company from Colorado called  Spindaroos. They make and sell infant and toddler cycling clothes. We bought Axel a USA Pro Challenge jersey; his first of many bike jerseys.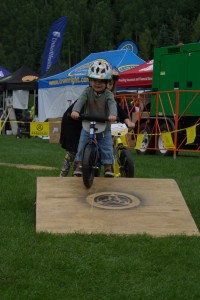 For the race Kalden and I got a nice spot on the finish line. It was great to see Tyler Farrar win after his disastrous year at the Tour De France.
We got behind the real photographers for some podium shot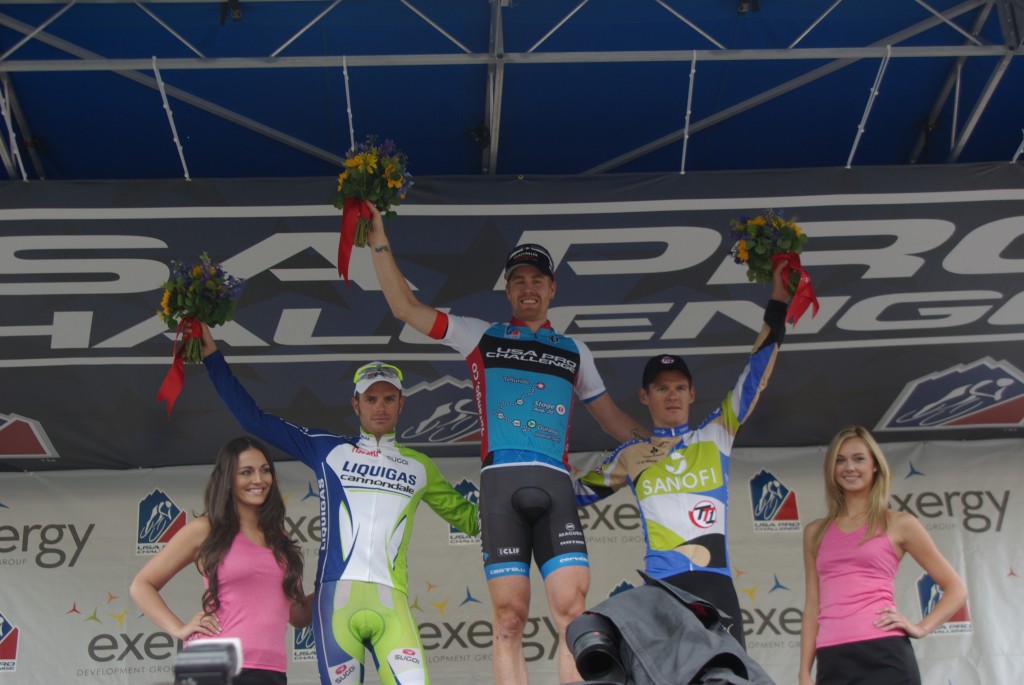 s.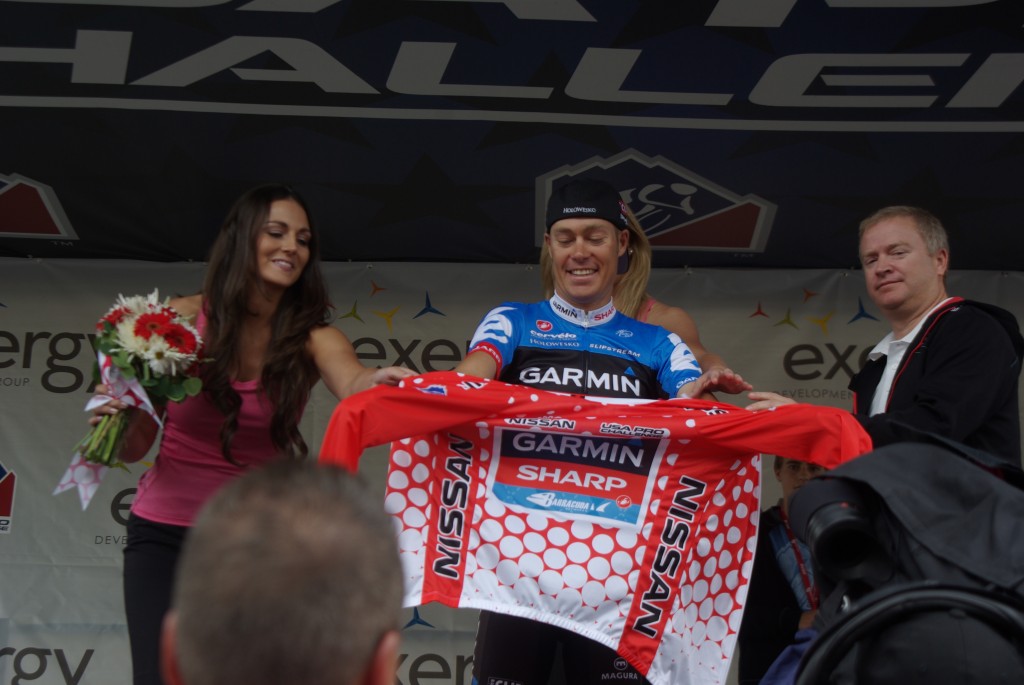 After attending the press conference Kalden scored some photos with the winner Tyler Farrar and King of the Mountain, Tom Danielson.