For Stage 2 Kalden and I drove up to Montrose.  The goal of the morning was to do a short interview with Tejay Van Garderen. Tejay won the best young rider jersey in the Tour de France this year and he is picked as a favorite to win the USA Pro Challenge. His PR guy, Georges said we could have 10 minutes with him before the race. Kalden was excited because he was going to kick off the interview with two questions.  We waited (with about 100 others) outside the BMC bus in the hot morning sun. Finally about 30 minutes before the race started Tejay came out and we got our chance.  Here is Kalden's piece…
After Kalden, I had to compete with Frankie Andreu and Bob Roll for some time with Tejay. I didn't quite get 10 minutes but he was very patient and answered my questions about his youth and tips for parents and juniors getting involved in cycling. Look for that interview soon.
The second highlight was the start line. We got to hang out on the line and see the riders sign in and line up.  Cadel Evans saw Kalden and gave him his BMC cycling cap. Kalden was stunned.  Randy and I later joked that with all our access people probably thought Kalden was on a Make a Wish trip or something. We did have great access but really it's amazing how close anyone can get to these riders and their bikes; so much more than any other professional sport I can think of.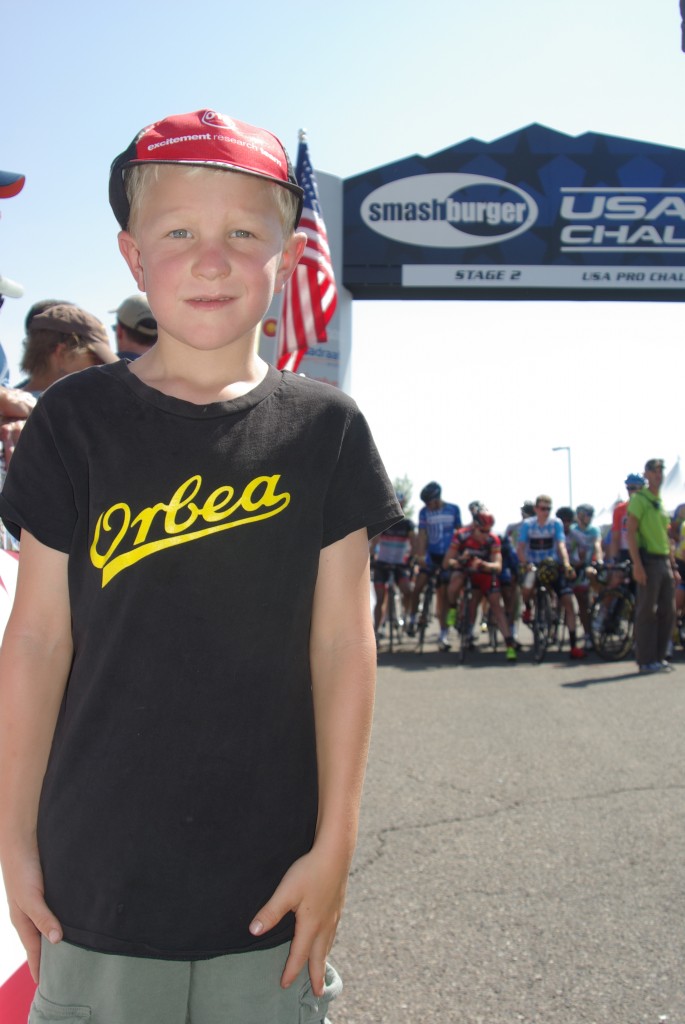 [nggallery id=montrose]