As our departure from Sun Valley approached we had a decision to make. Should we go back through Park City, Utah, a comfortable route for us and one we've done several times, or head over through Jackson Hole, Wyoming. We had met a family back up in Whitefish Montana who had a boy near Kalden's age and they hit it off. That and the fact we hadn't been to Jackson in over 15 years helped seal the deal, we were heading to Jackson Hole.
Our first day out of Sun Valley we drove for about 4 hours to Rexburg, ID. I had looked this little town up as a possible stop over and came across a story about a new water park in town, perfect! We rolled into the parking lot around 2PM and got on our suits for some fun.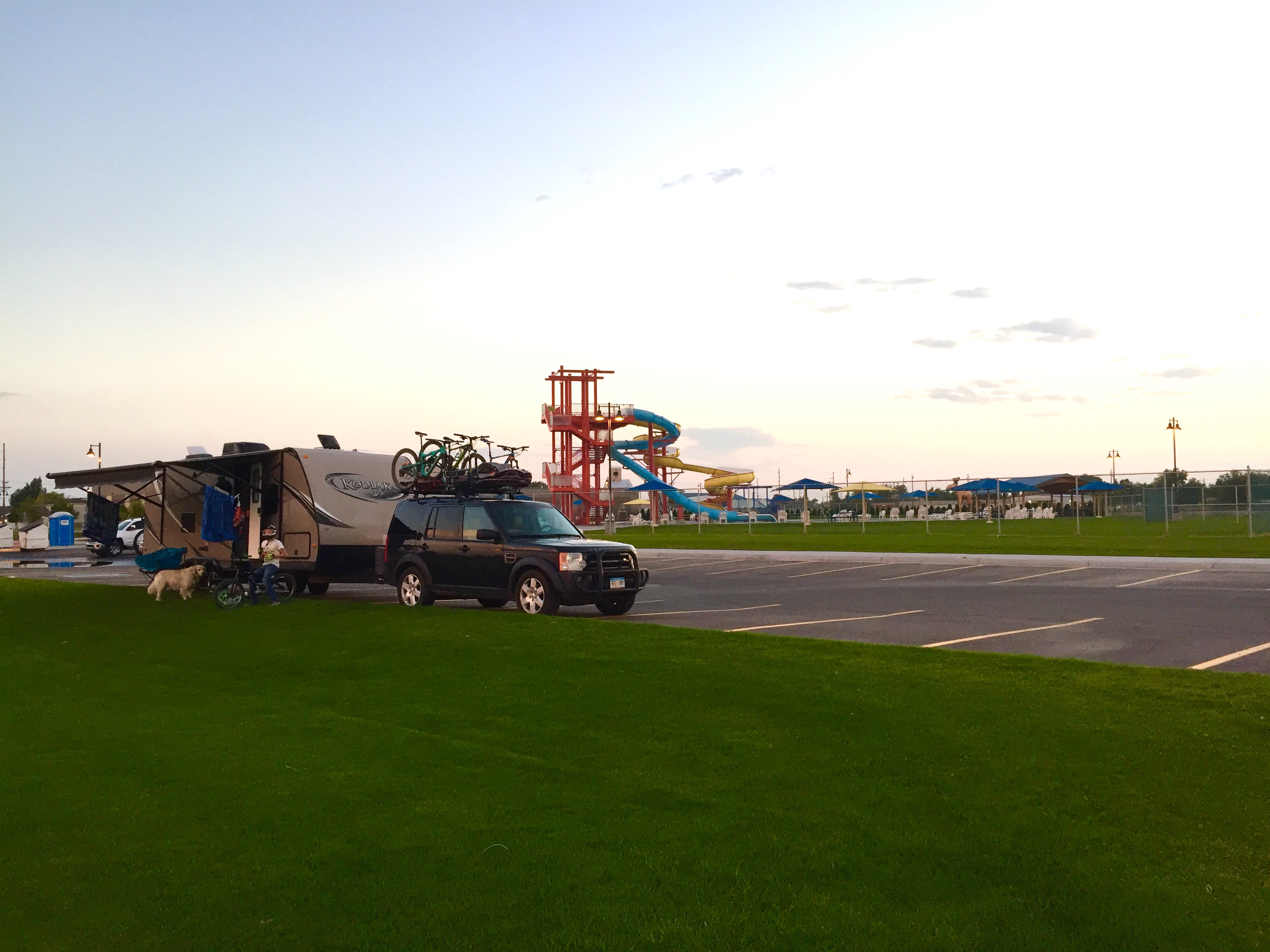 We had a great afternoon playing on the slides, climbing wall and pools then Kalden and Lars finished up the evening in the jump park right next to the water park.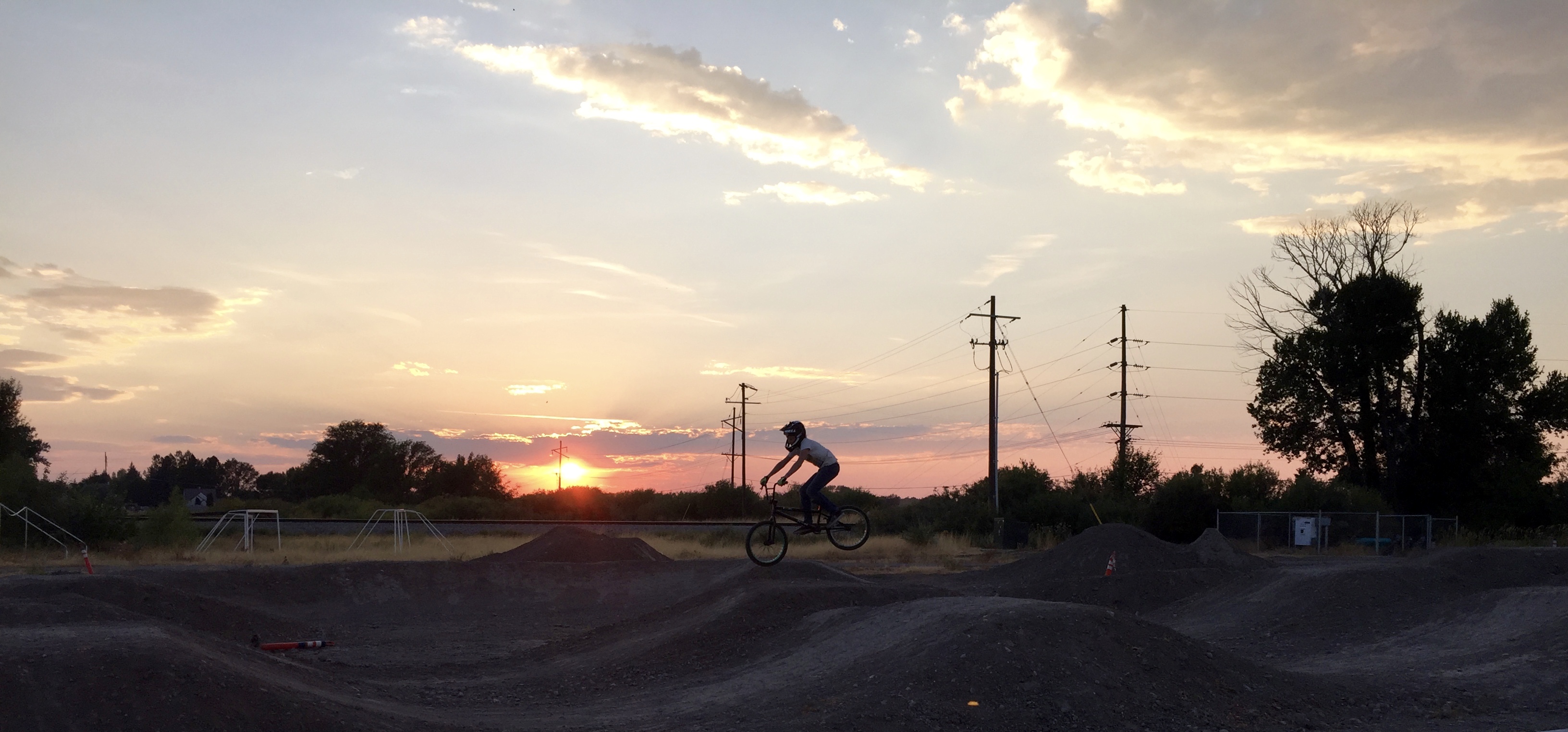 While the boys were playing in the jump park a local police officer was driving by and I asked him if we could camp in the parking lot for the night. He said yes!
The following morning we decided to get in a few more hours at the water park before hitting the road. Lars got a bit too "lazy" floating on the lazy river with me and had a nice nap in the shade.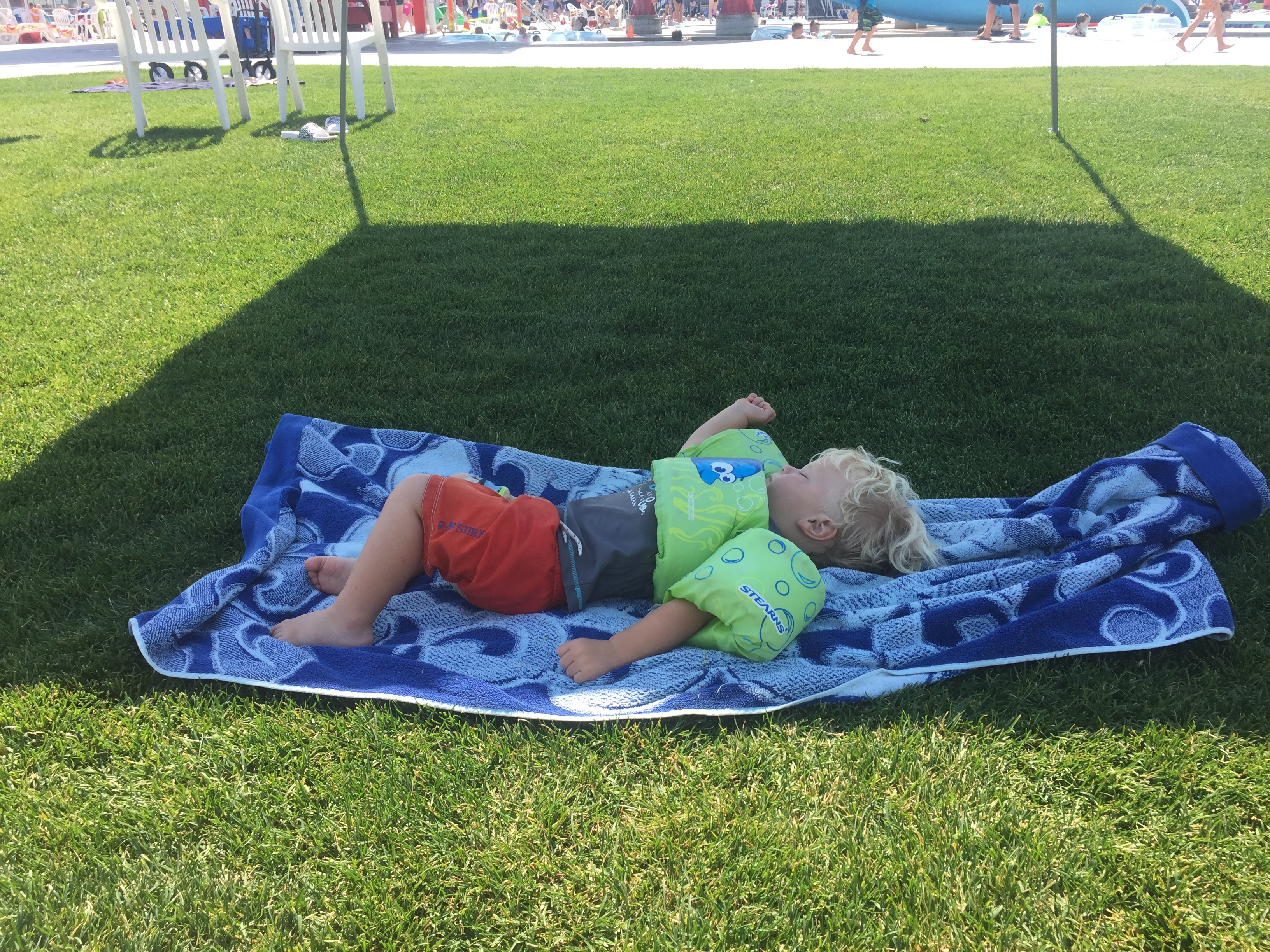 Following that we were off continuing in the direction of Jackson but first we stopped in Grand Targhee. We had read and heard about the trails and bike park at this ski area and again had actually been there over 15 years ago. We pulled into the back lot at the ski area where camping is allowed and got everything set up. They charge $20/day to camp there which we were willing to pay if someone came up and asked for it but they never did. We felt buying lift tickets to ride and new gloves for Kalden more than covered our "camping" fee in the giant vacant (literally) lot!
So how's the riding? In a word, great! Grand Targhee (lift served) gives you a lot of vertical, 2200 ft to be exact so it's a pretty long ride down each time. We did about 5-6 runs a day and we were done after that. The trails are not quite as manicured and smooth as Whistler but they do have some great jumps and features. Our favorites here were Bullwinkle and Chutes and Ladders.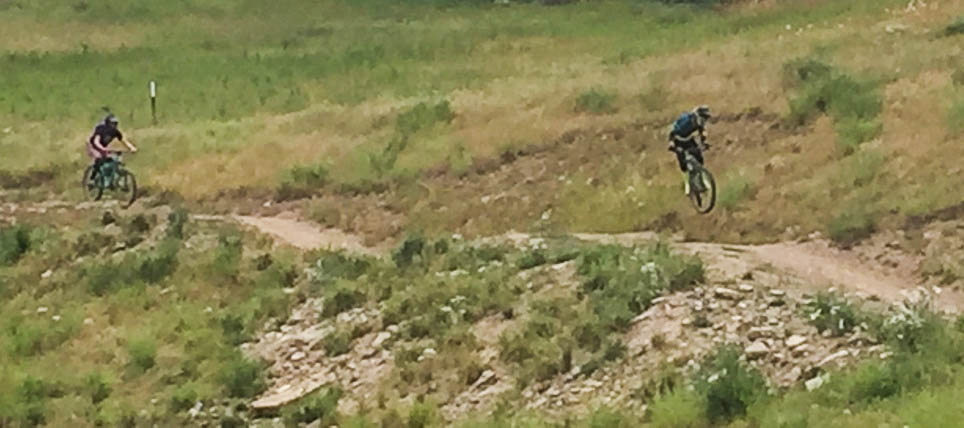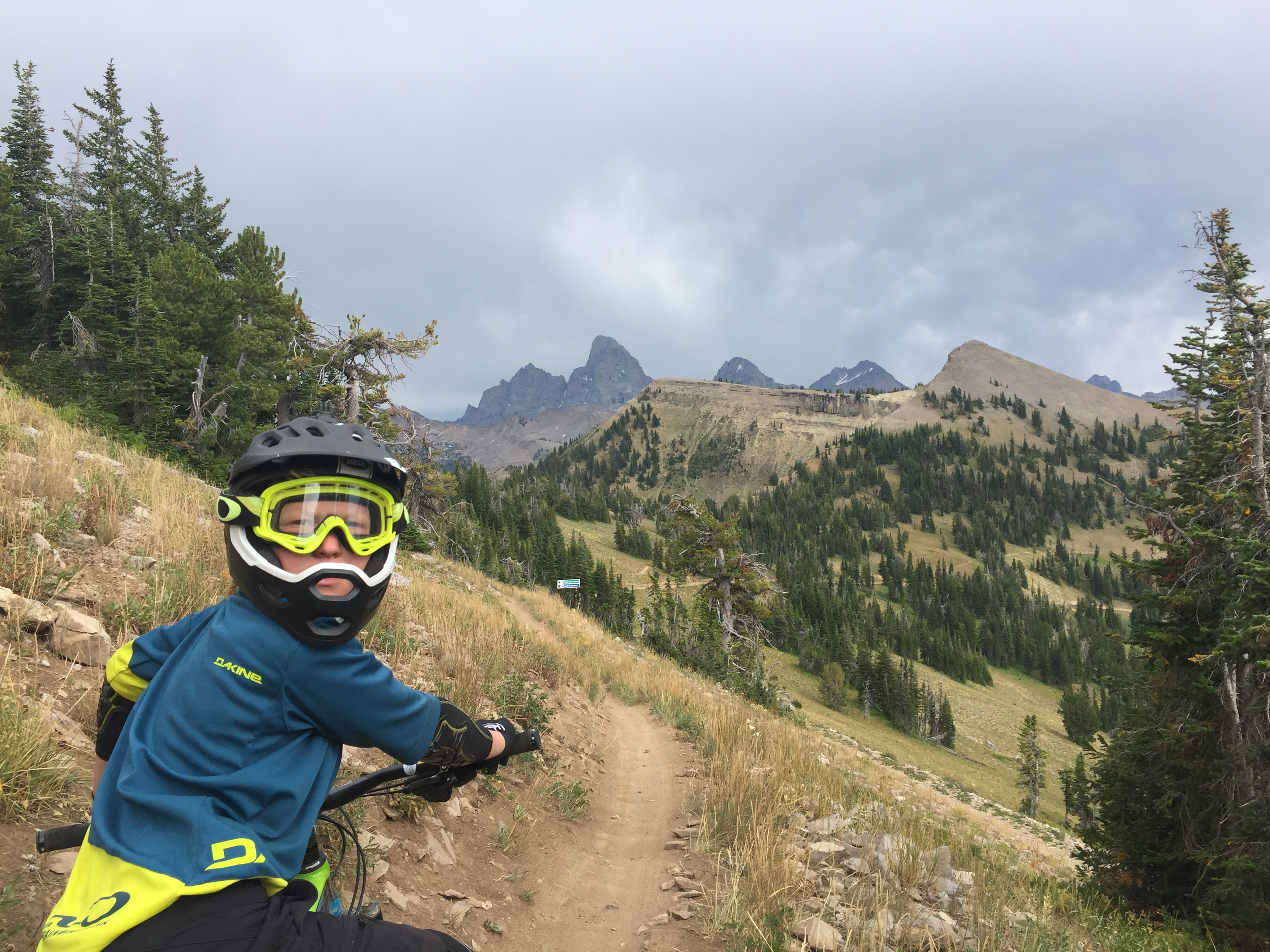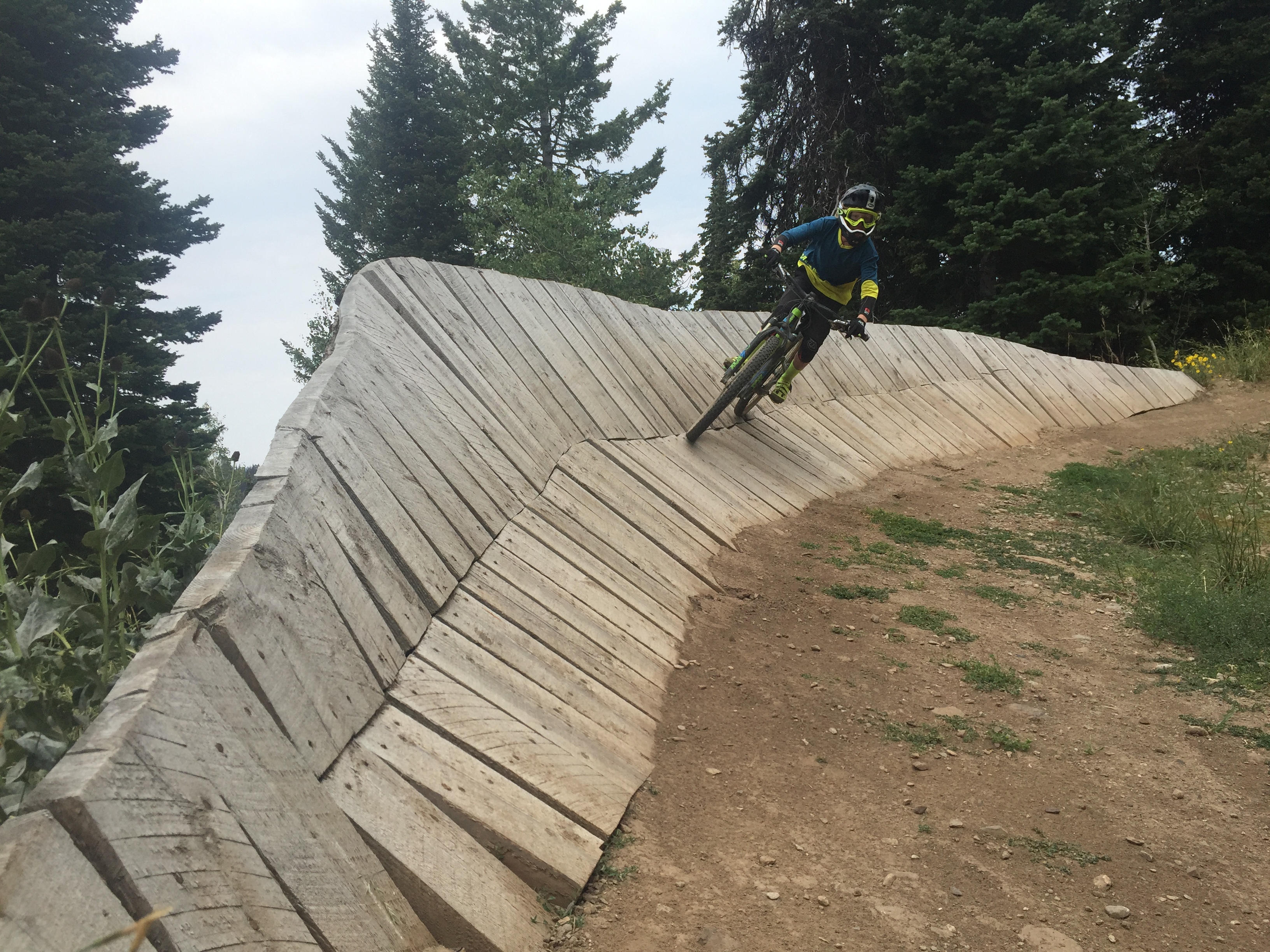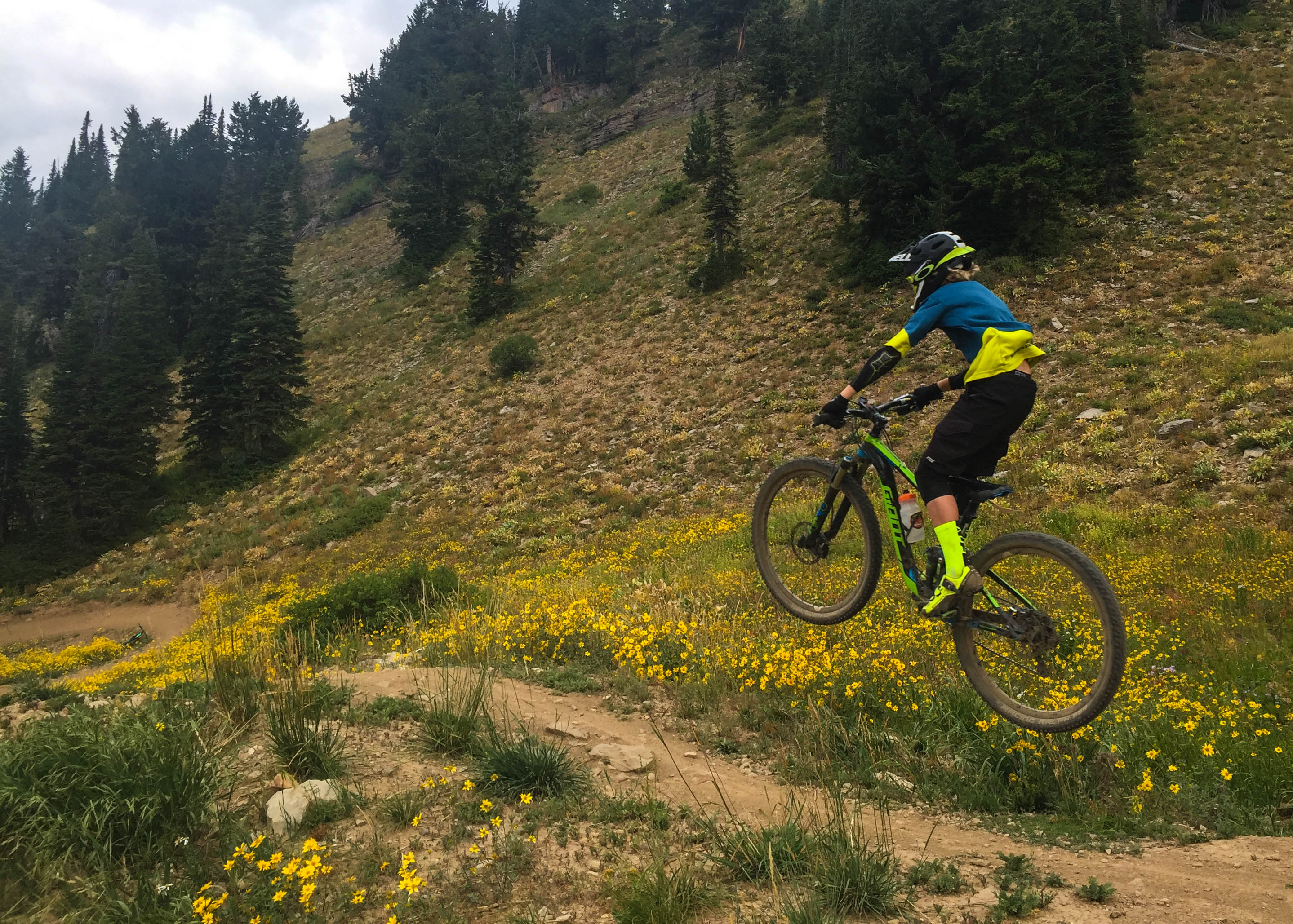 After three days of fun in Grand Targhee we finally packed it up and headed to Jackson. We met up with Kalden's friend and his parents and as a great surprise they were able to hook us up with passes for the mountain!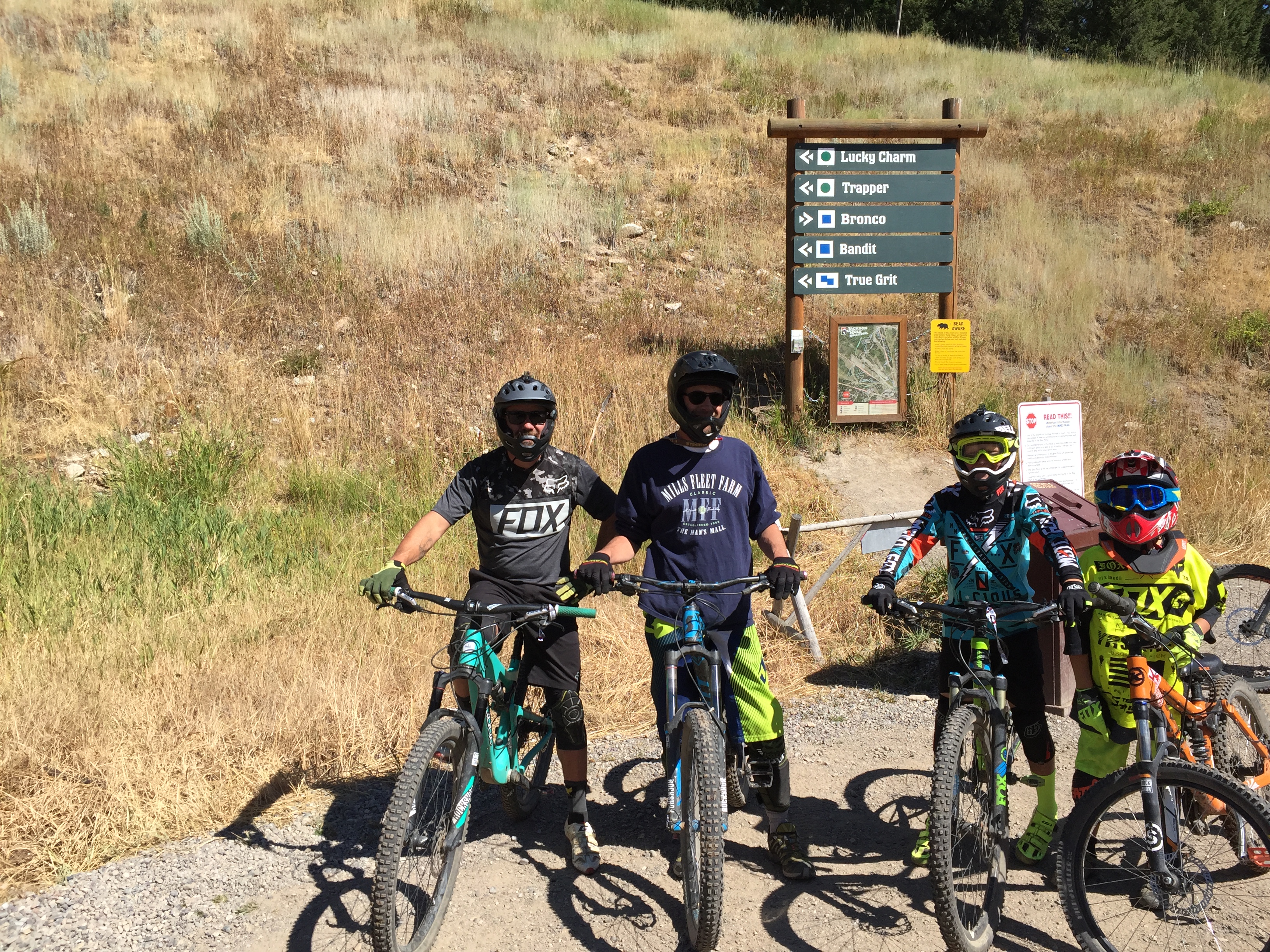 Jackson Hole's bike park is pretty small but what they lack in size they make up for in quality manicured trails. Bronco, True Grit and Bandit were our top picks there.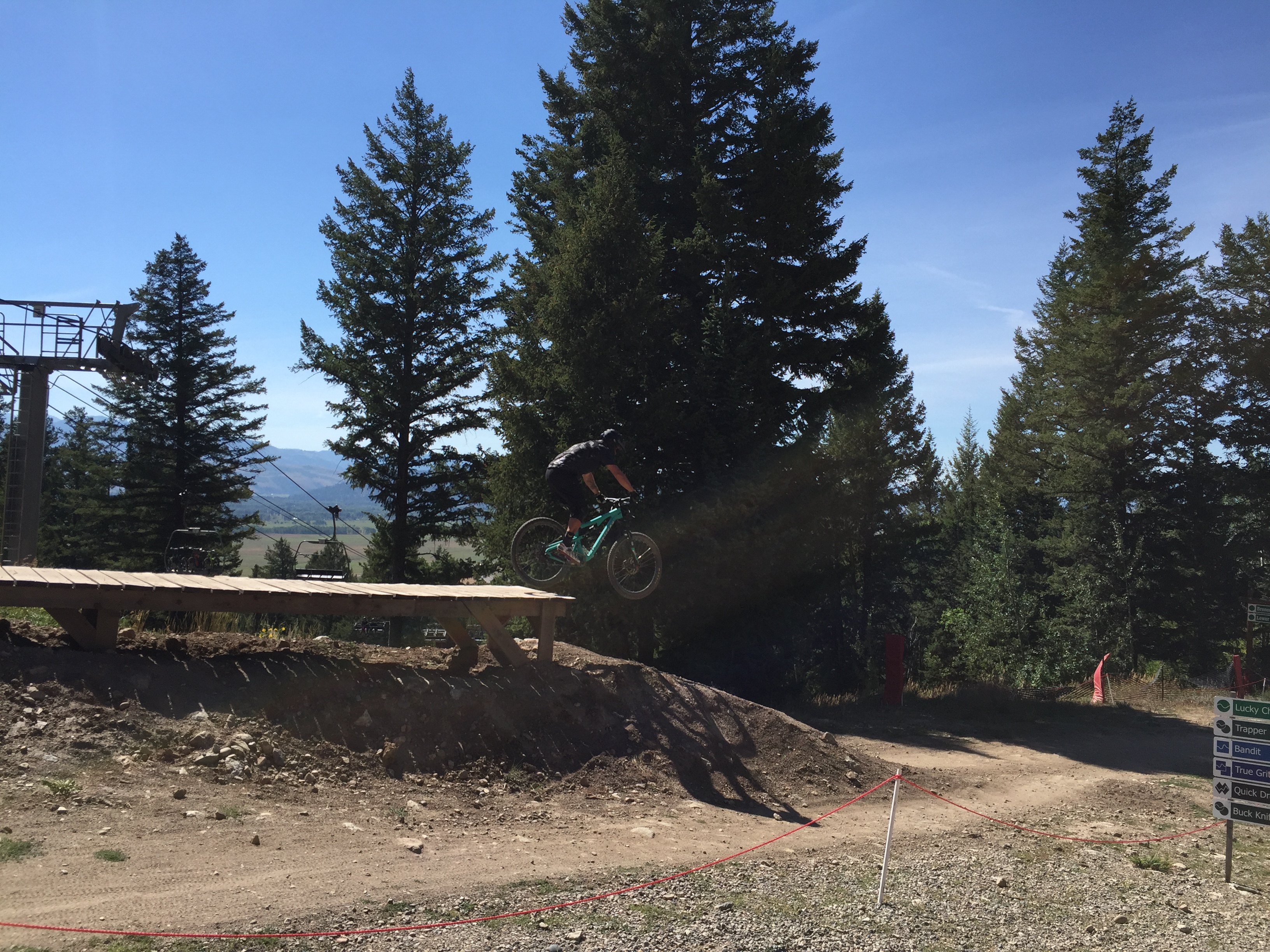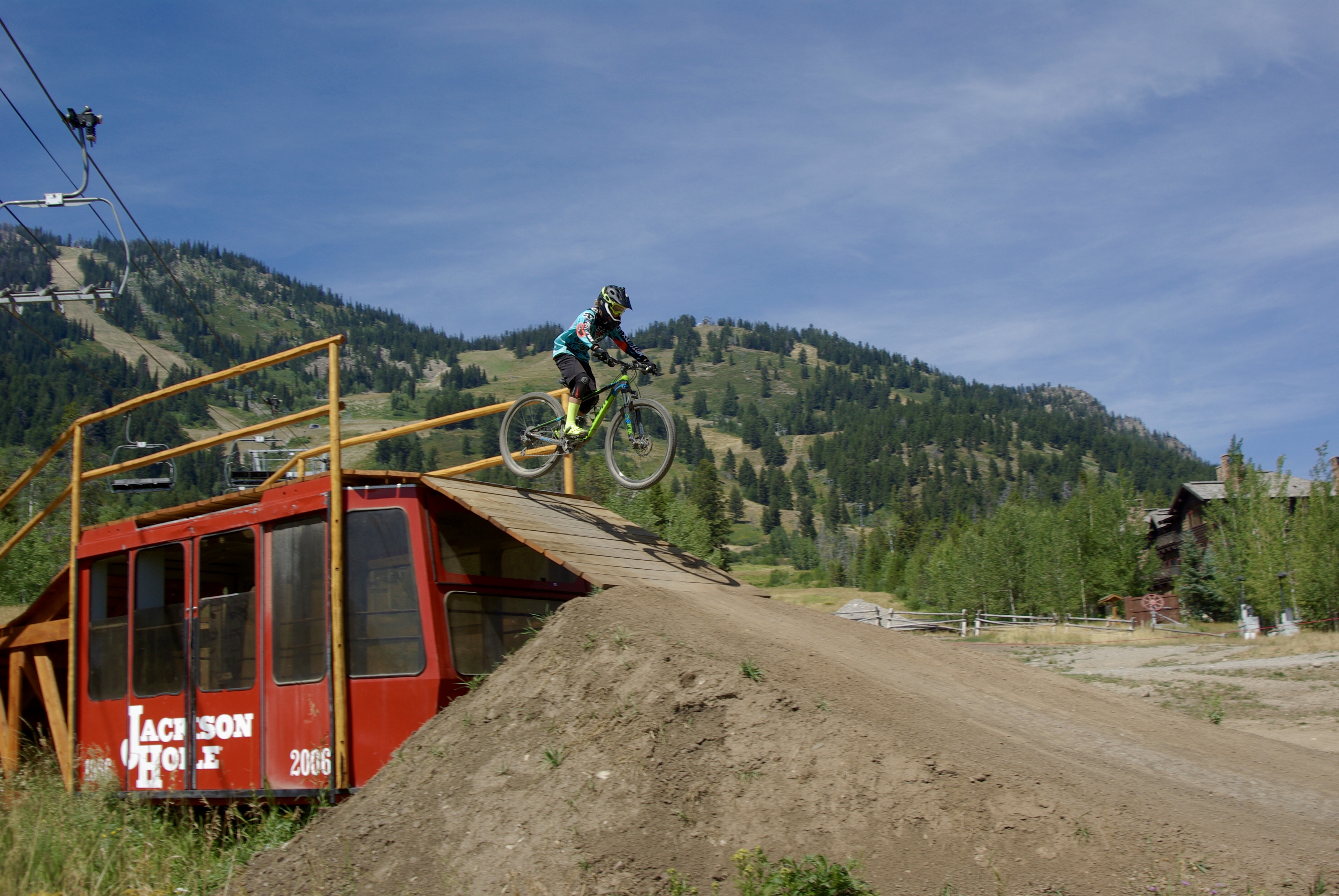 After a few hours in the park we all jumped on the new tram which holds up to 100 people and rode it to the top.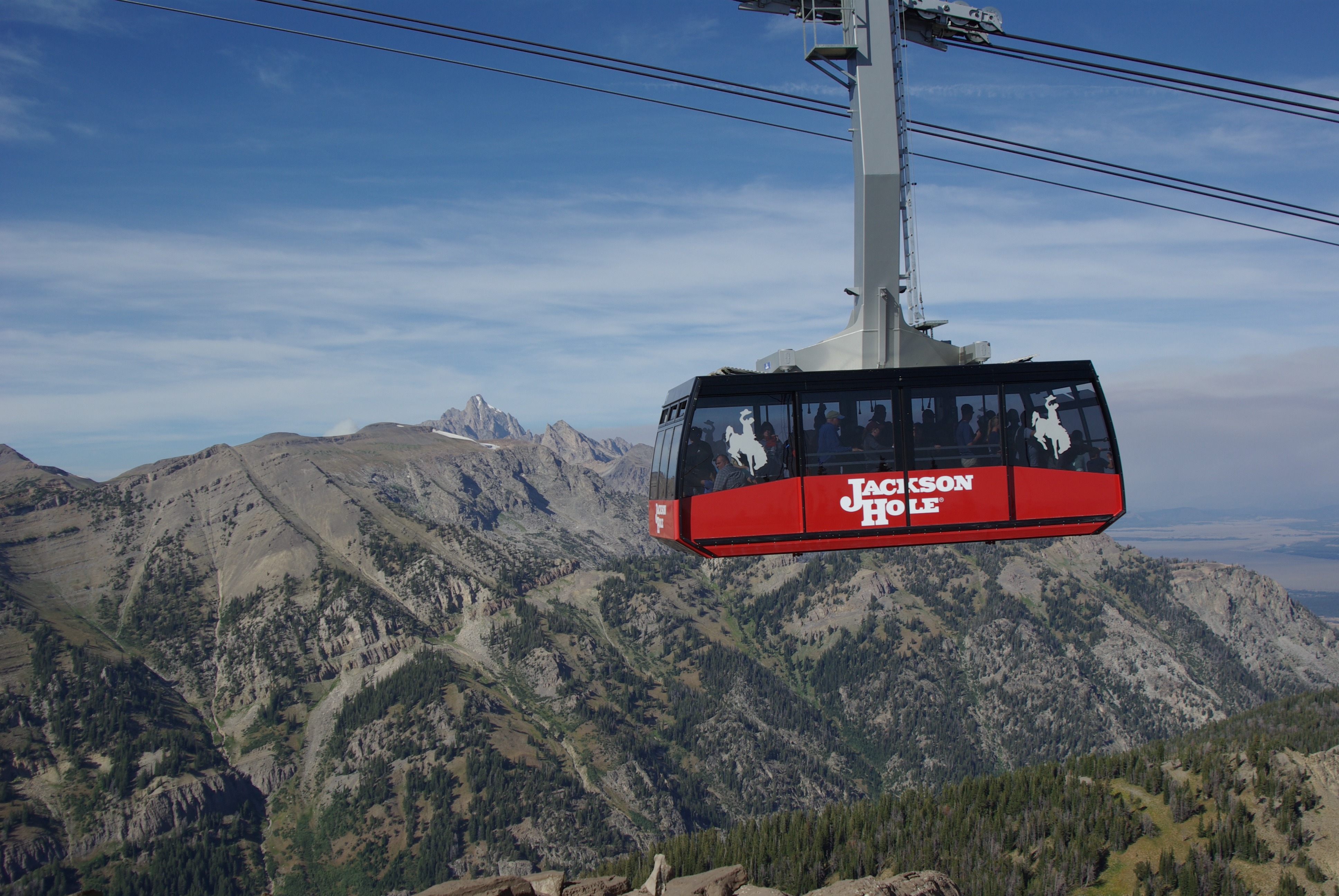 The views up here at 10,450 ft were pretty amazing.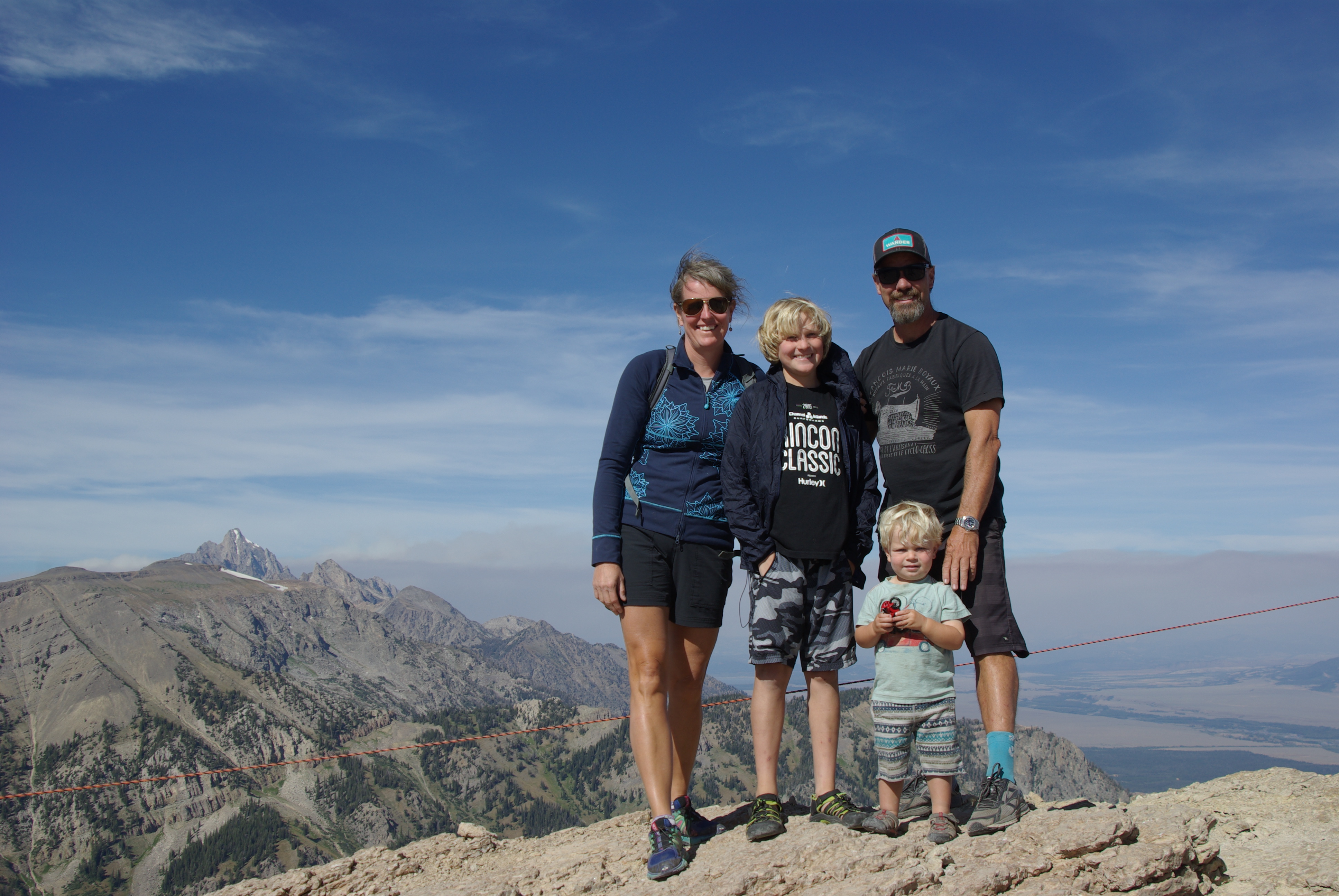 A short hike takes you out to the edge of Corbets, this is a serious ski run (chute) in the winter.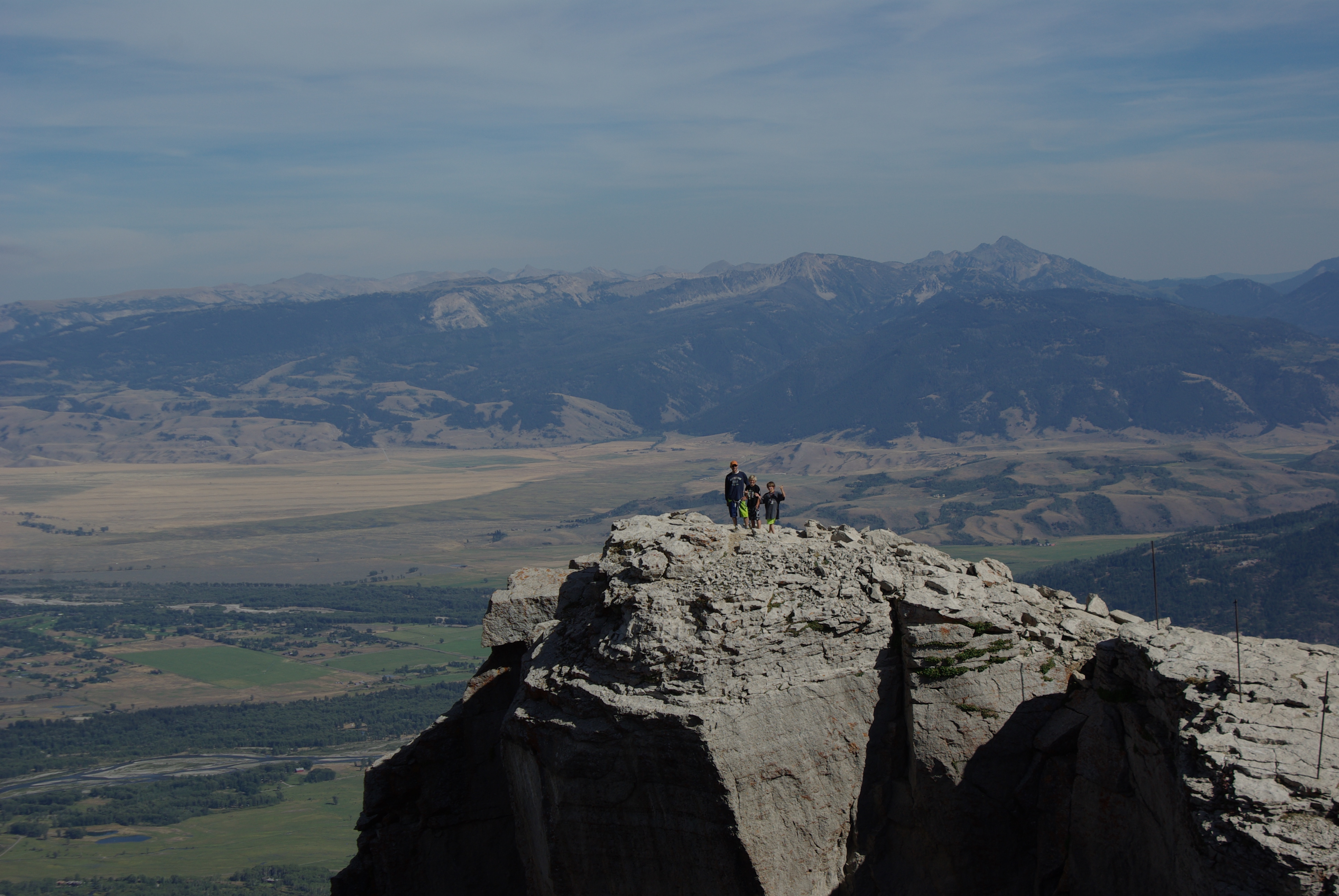 Kalden also got to try a bit more climbing while we were there.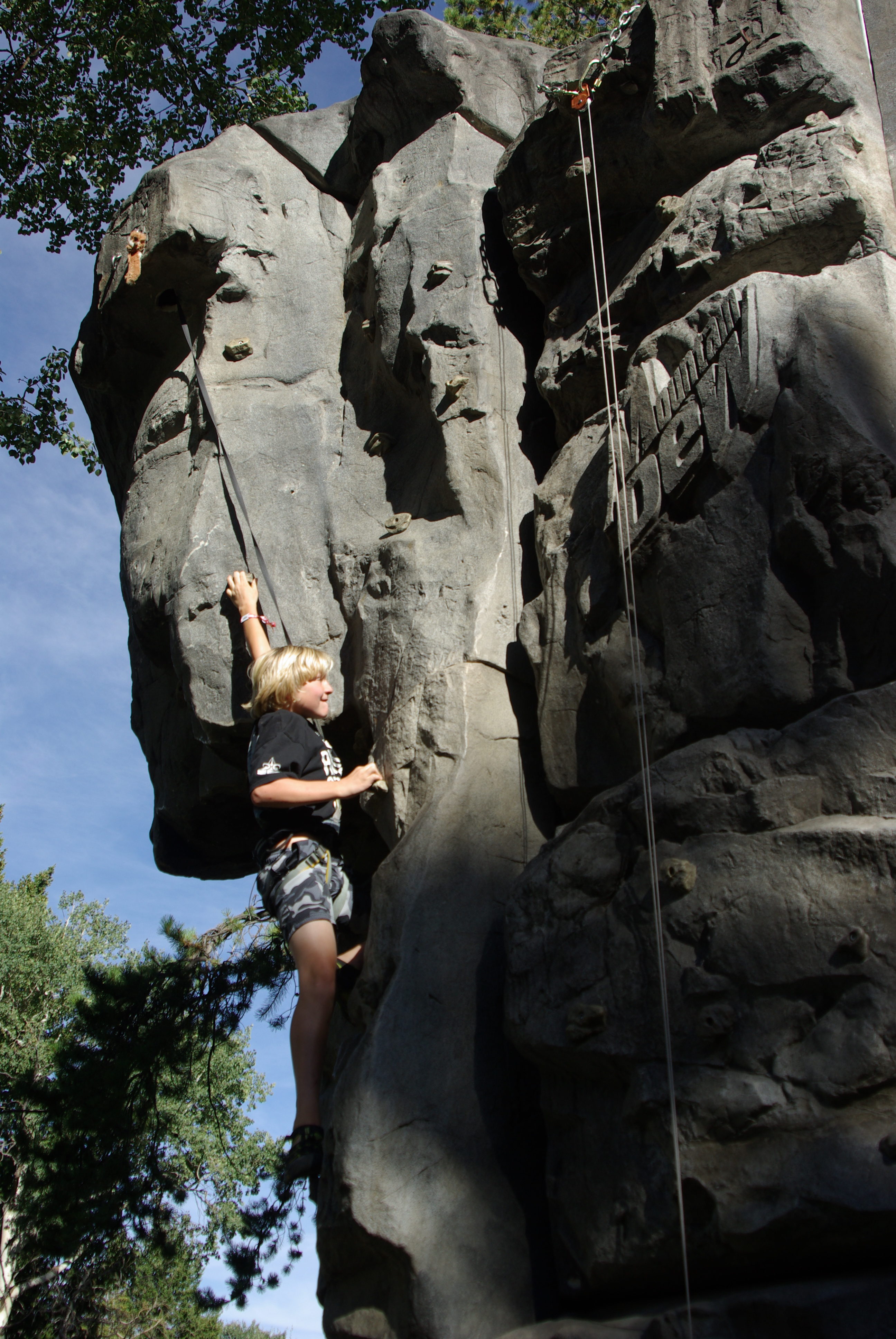 While he has no plans to climb the Grand Teton (or anything else) in his future he did have a lot of fun on this.
We did also make a visit to Grand Teton NP. We went with the intention of using the SUP on Jackson Lake but as expected the crowds were pretty crazy. So we took a nice loop cruise through and checked out the lakes and wildlife. We saw a black bear on the side of the road which wasn't quite as exciting as seeing one in the trail while biking (Rossland, BC) and then we saw a buffalo herd.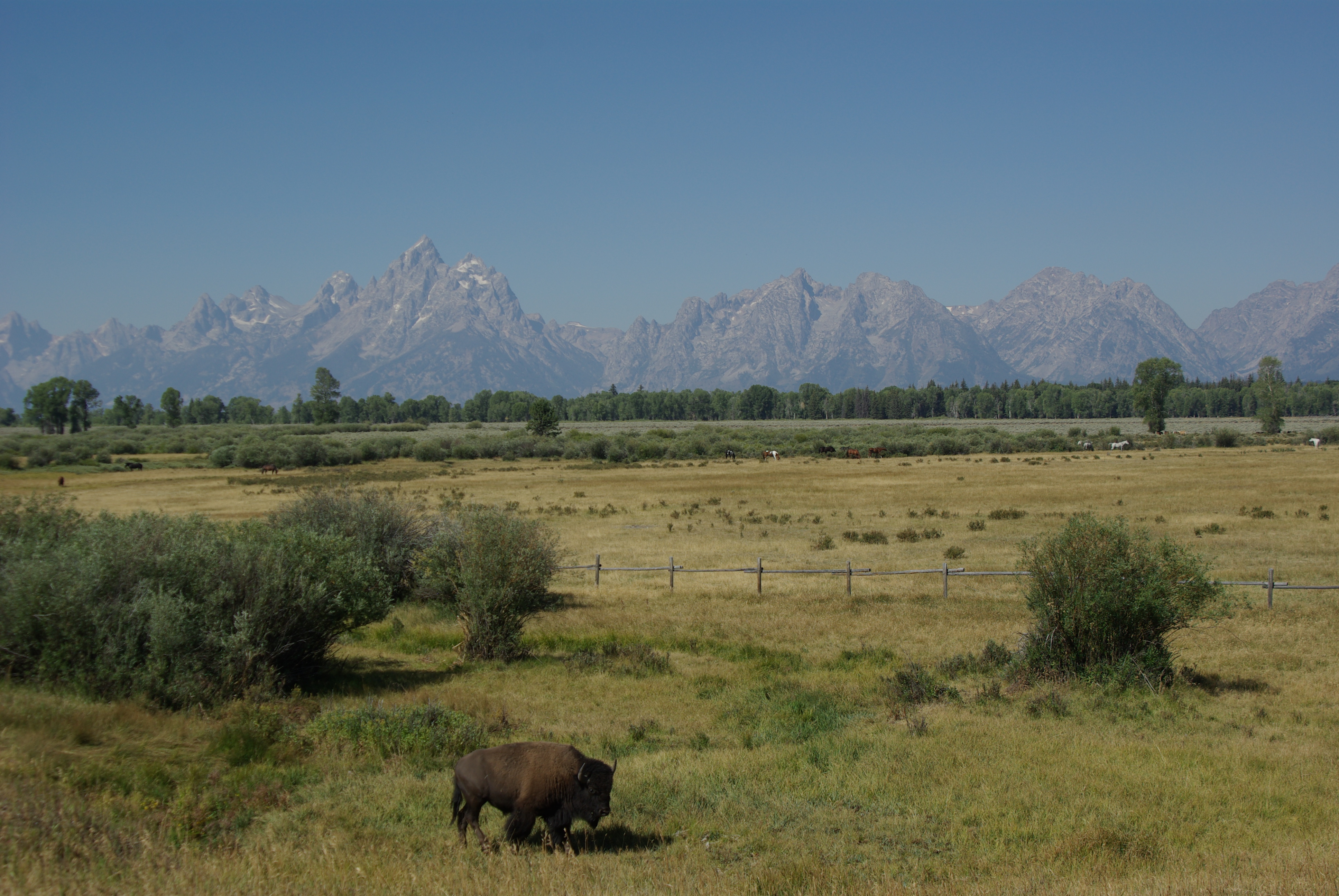 We had an amazing trip to Jackson and hope to be back again!