What child wouldn't enjoy playing in the snow, drinking hot chocolate and sitting by a warm fire after snowboarding in huge powder? Most families wouldn't consider a backcountry hut a good family outing but we had a blast at the Burn Hut in our hometown of Ridgway Colorado. Usually these huts are a base camp for more extreme skiing in the backcountry. We decided to try it for an overnight family outing. We admit it wasn't physically easy getting Kalden up there. With his permission we stuffed him into the Chariot and pulled him the 5 miles into the hut. With over 1,000 feet elevation gain it was slow going but with breaks it was manageable. Also, to be honest,  he had an iTouch loaded with his favorite shows to keep him happy.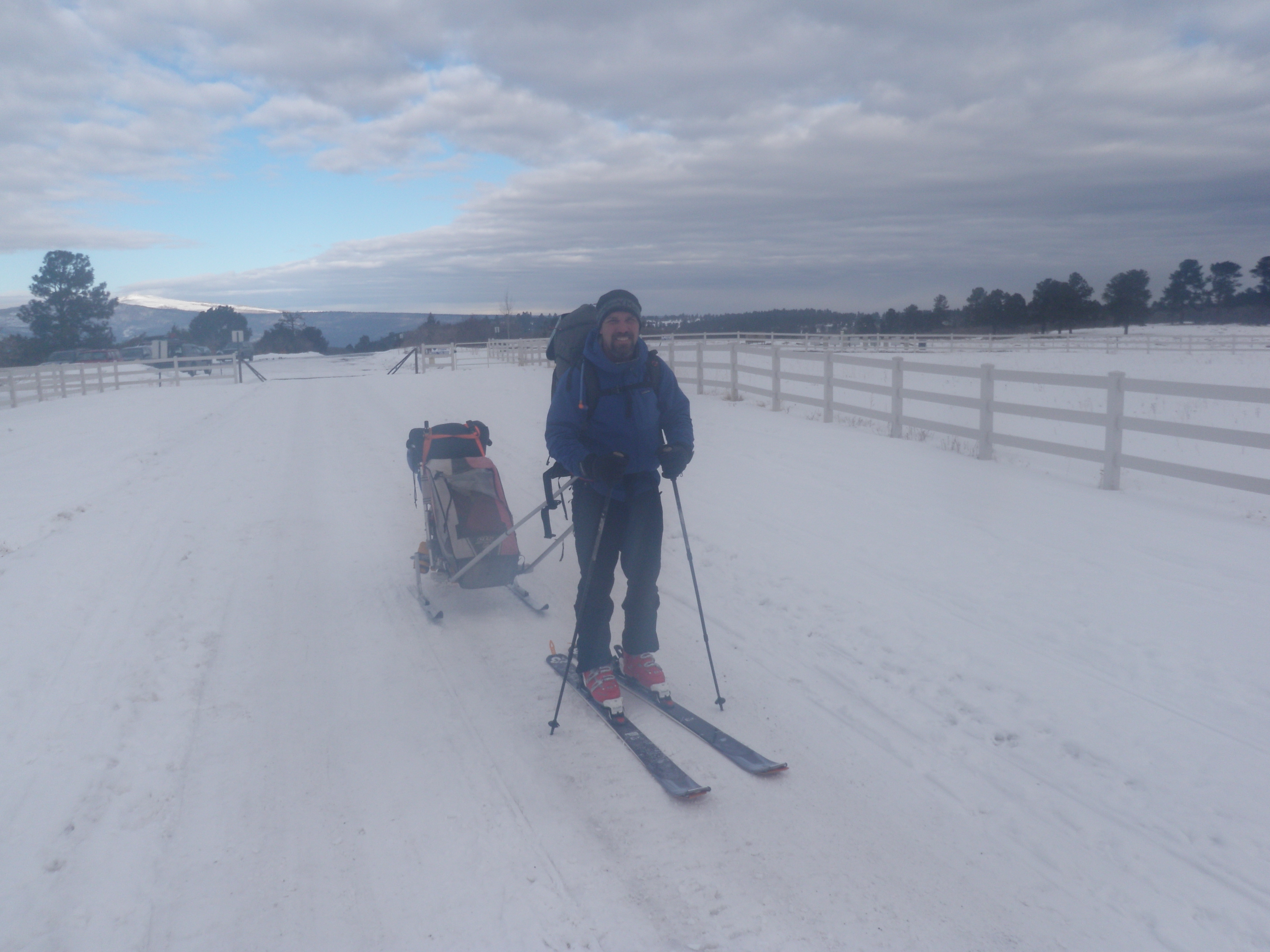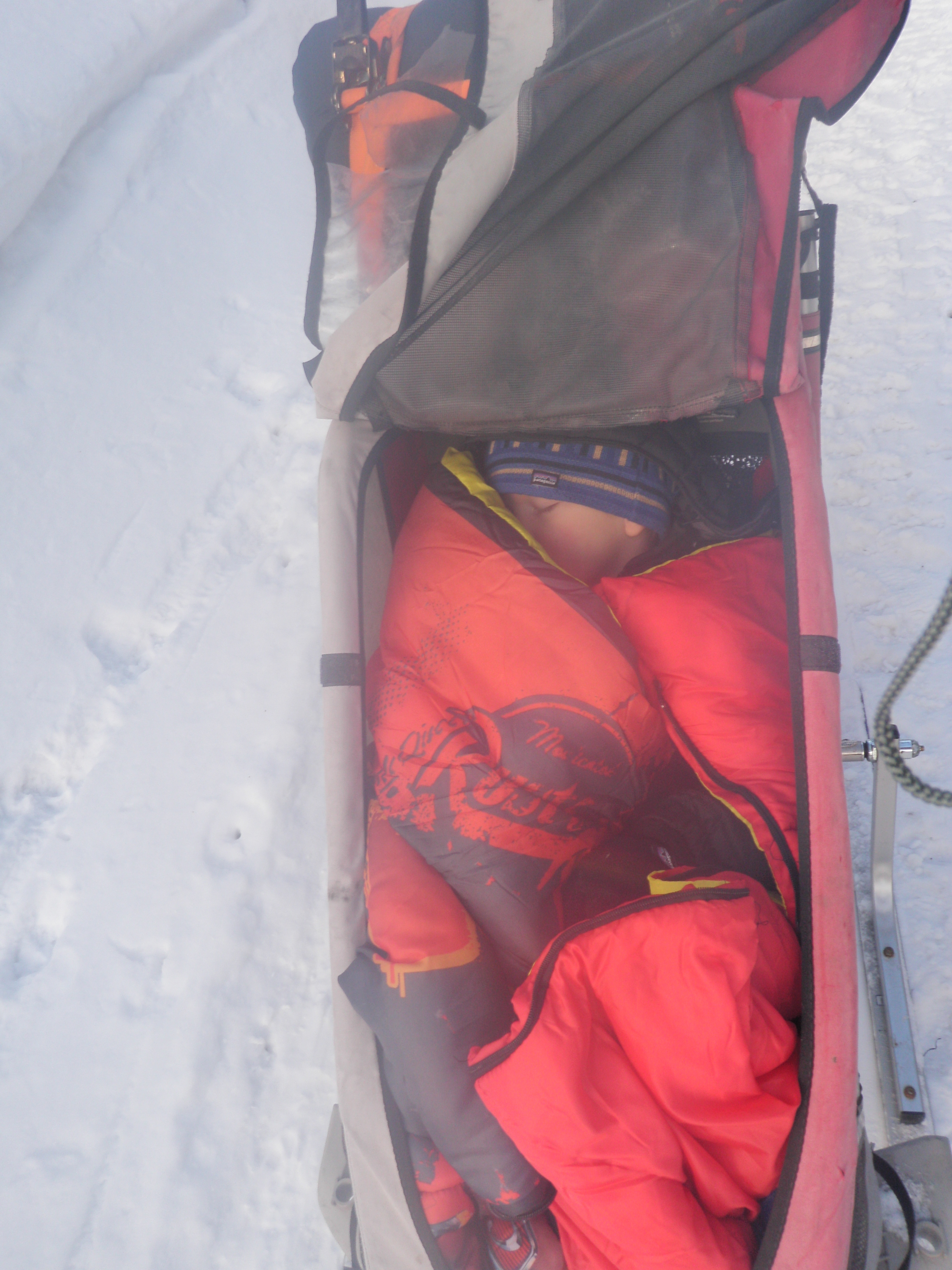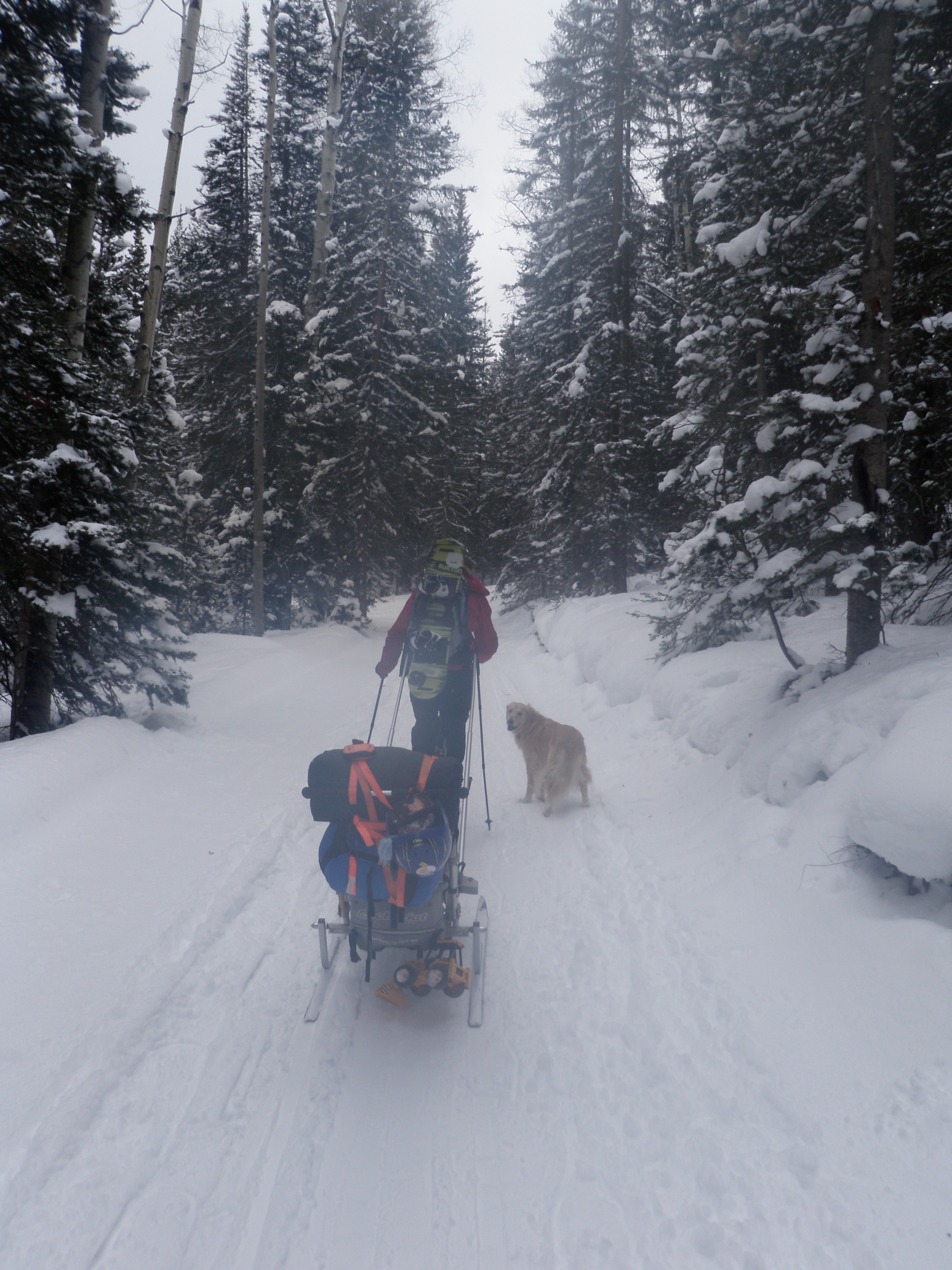 It took us around 4 hours to reach the hut. Once there we were happy to settle in, change clothes and start a fire. The Burn Hut is very basic but Kalden enjoyed having 8 bunk beds to choose from.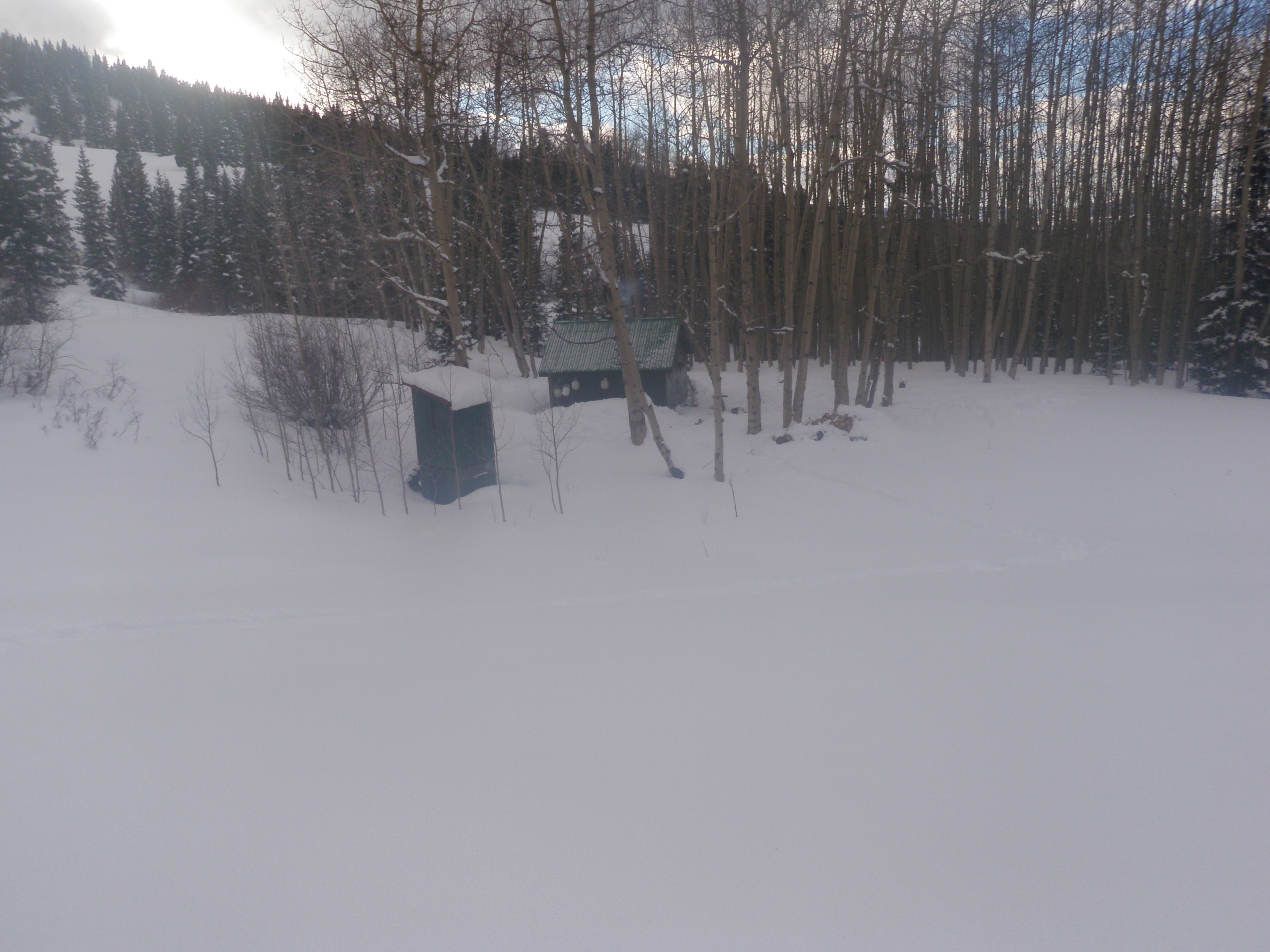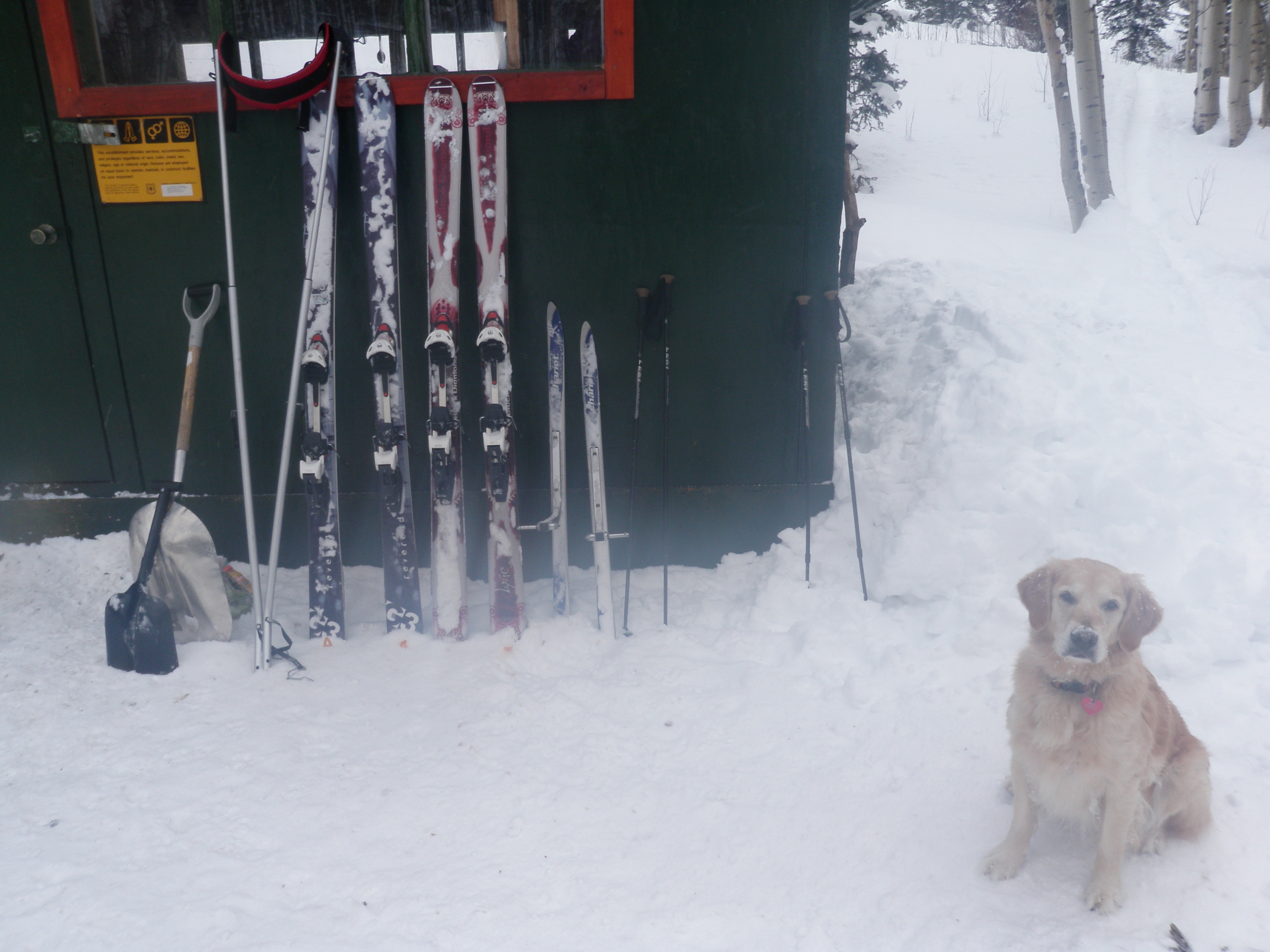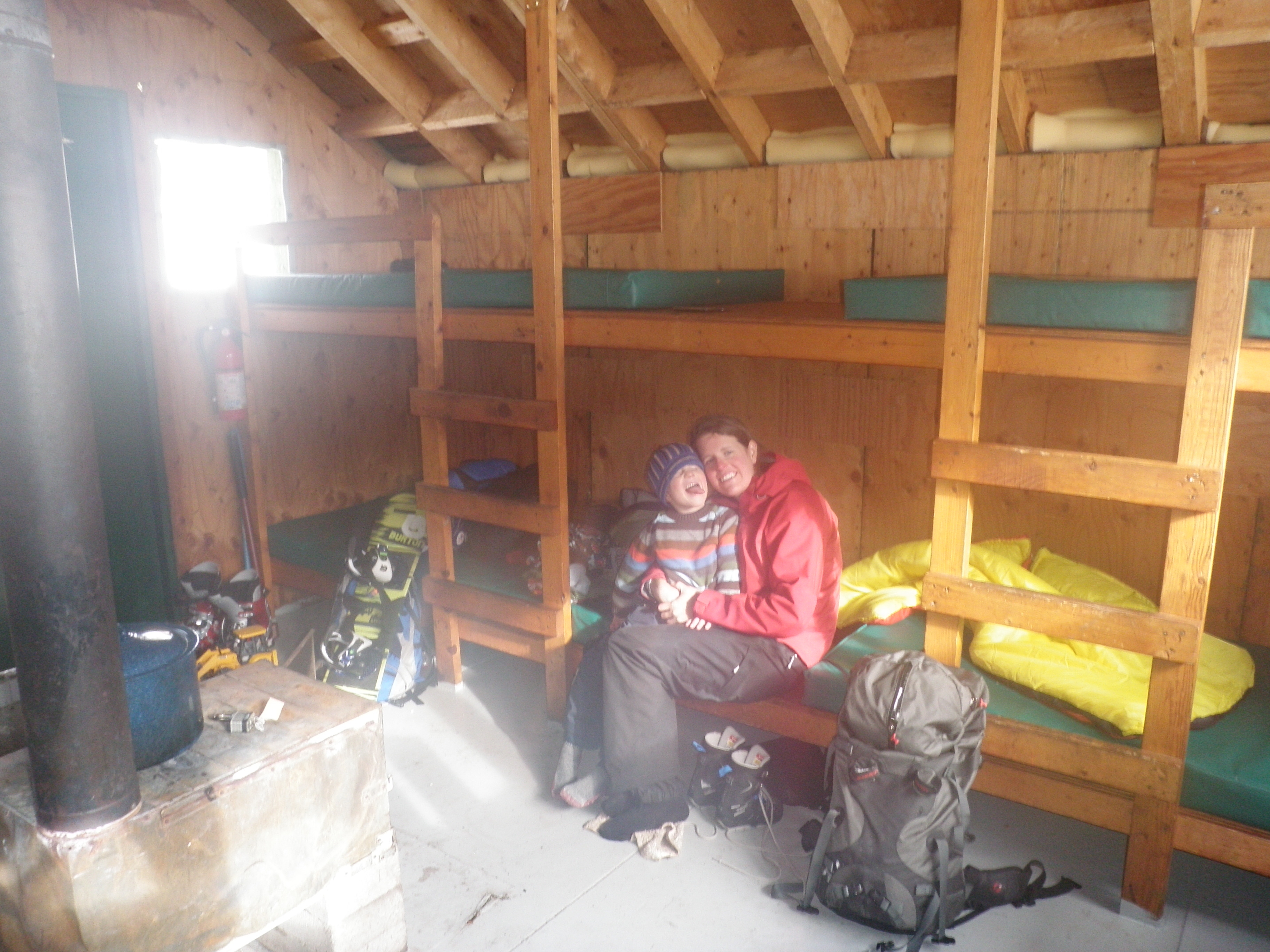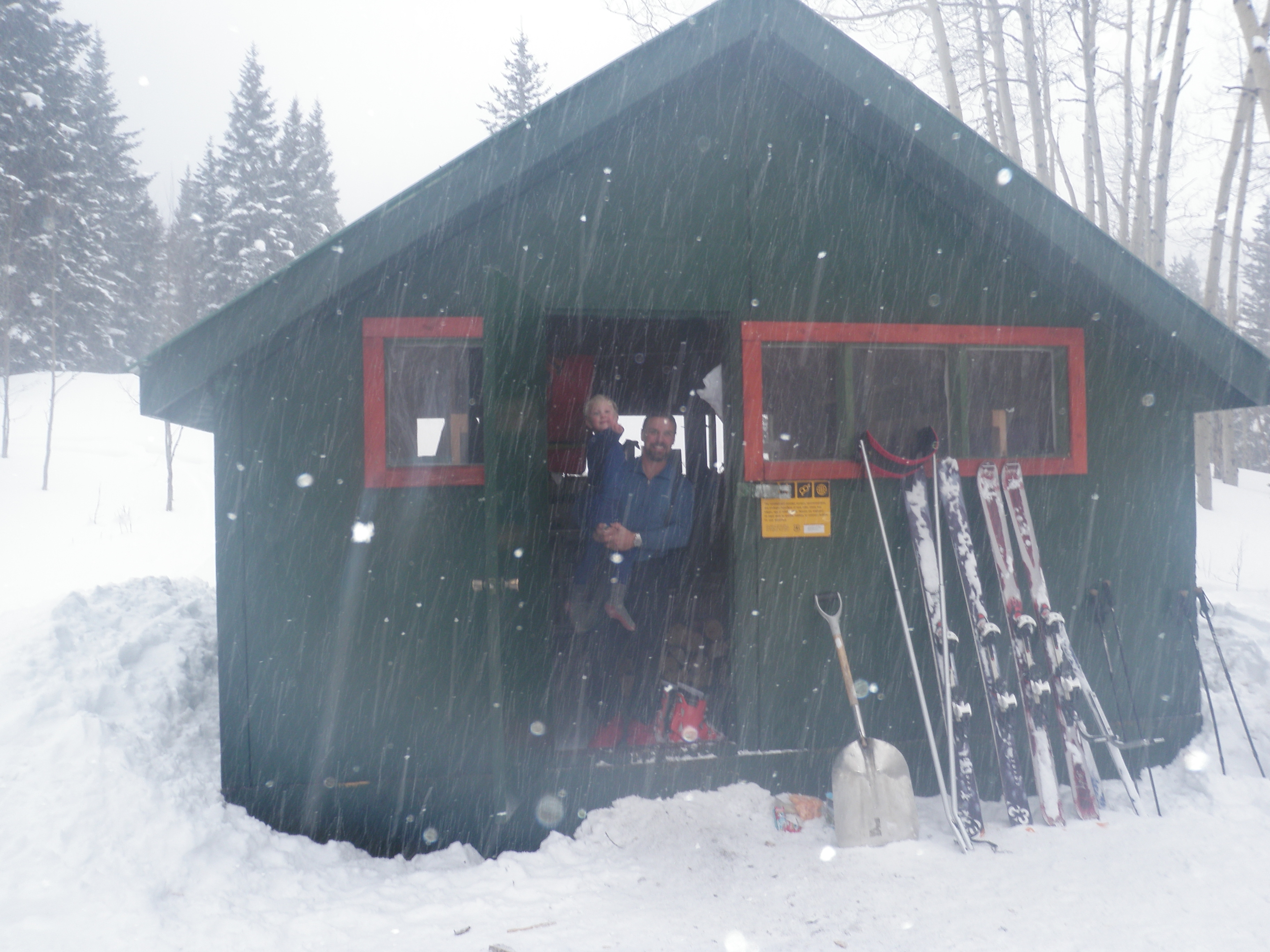 After getting settled in and starting a fire Kalden and Randy bootpacked up the hill for some snowboarding. The powder was a bit much for Kalden to handle but he still had a blast.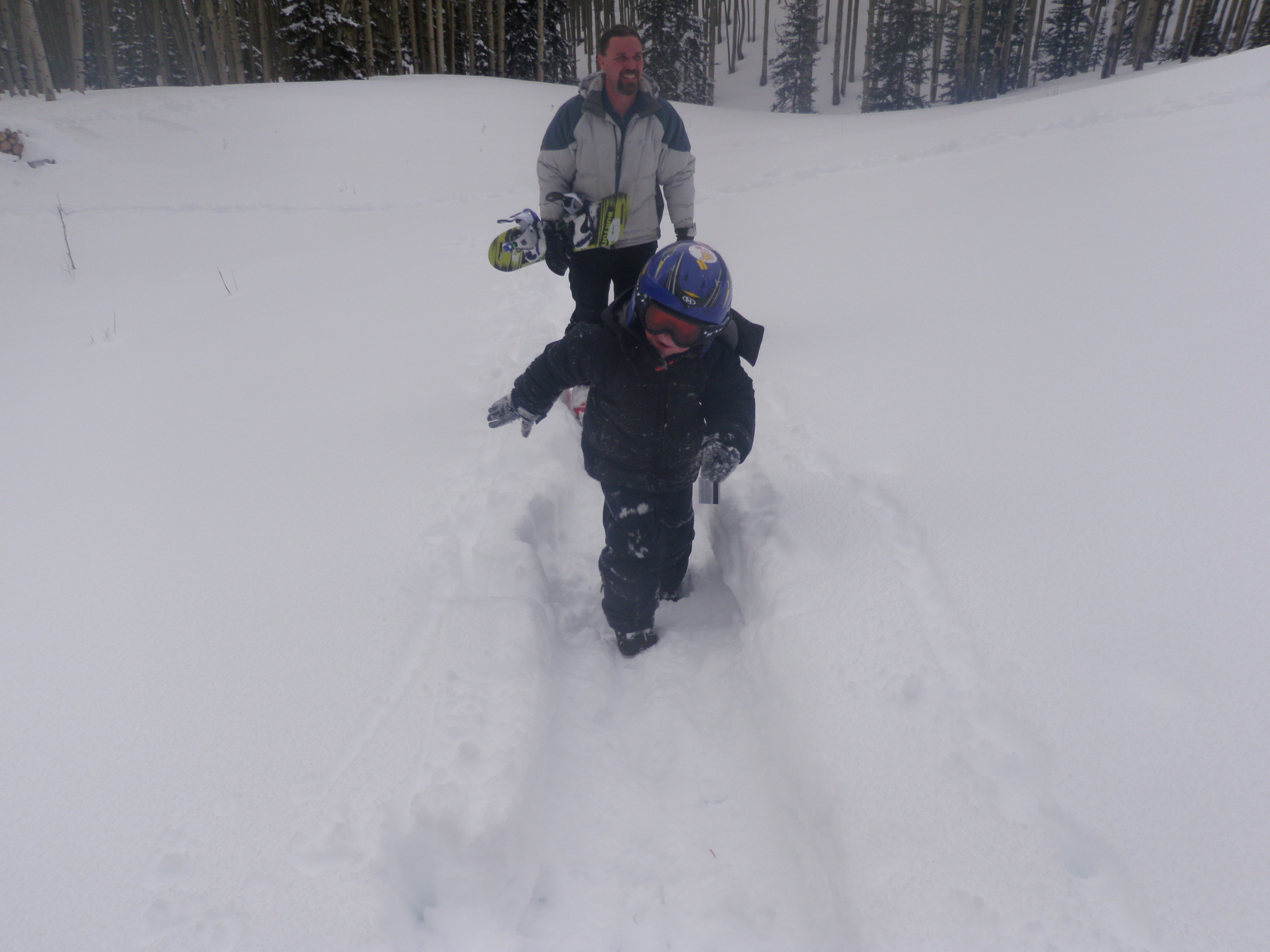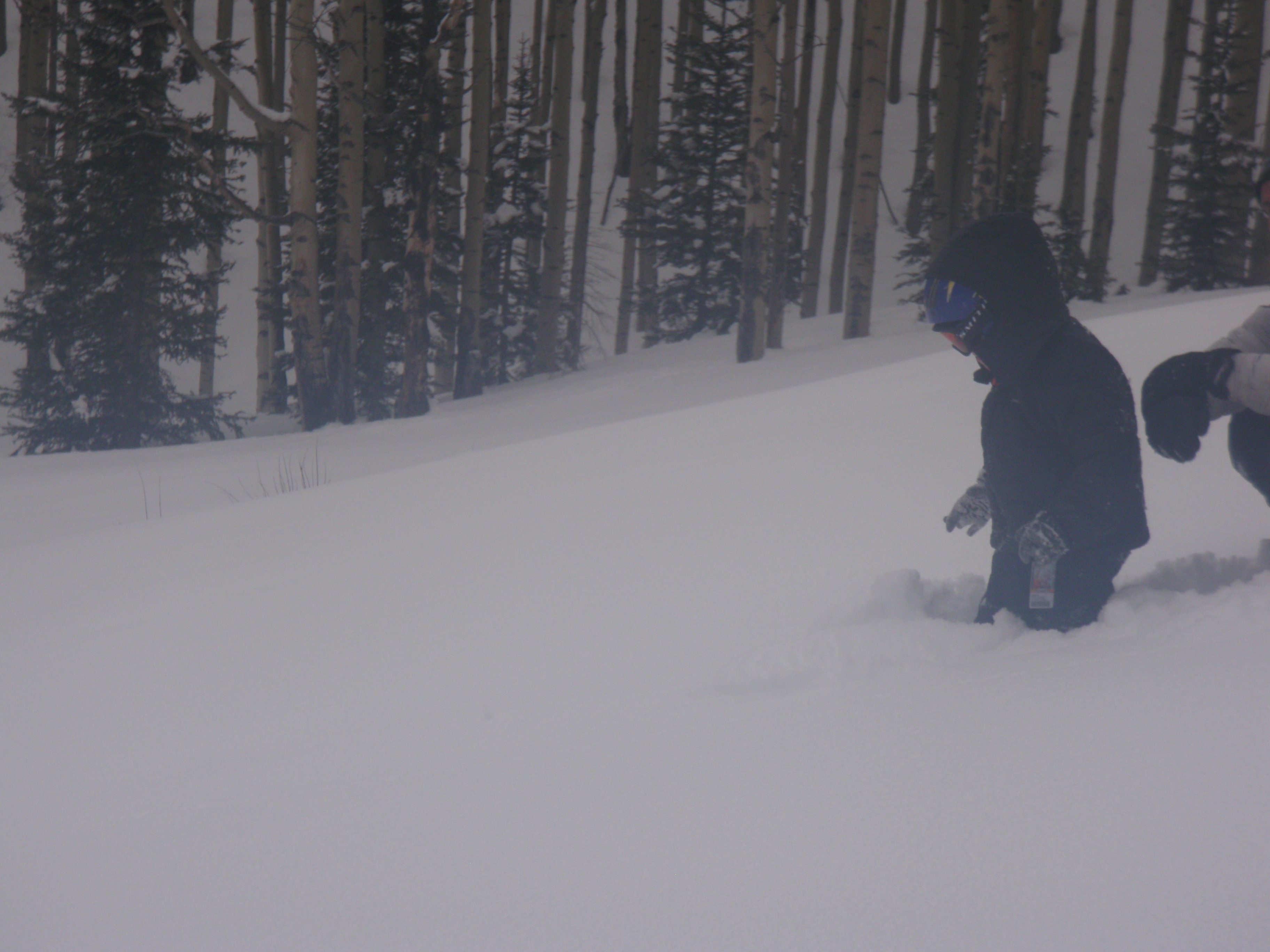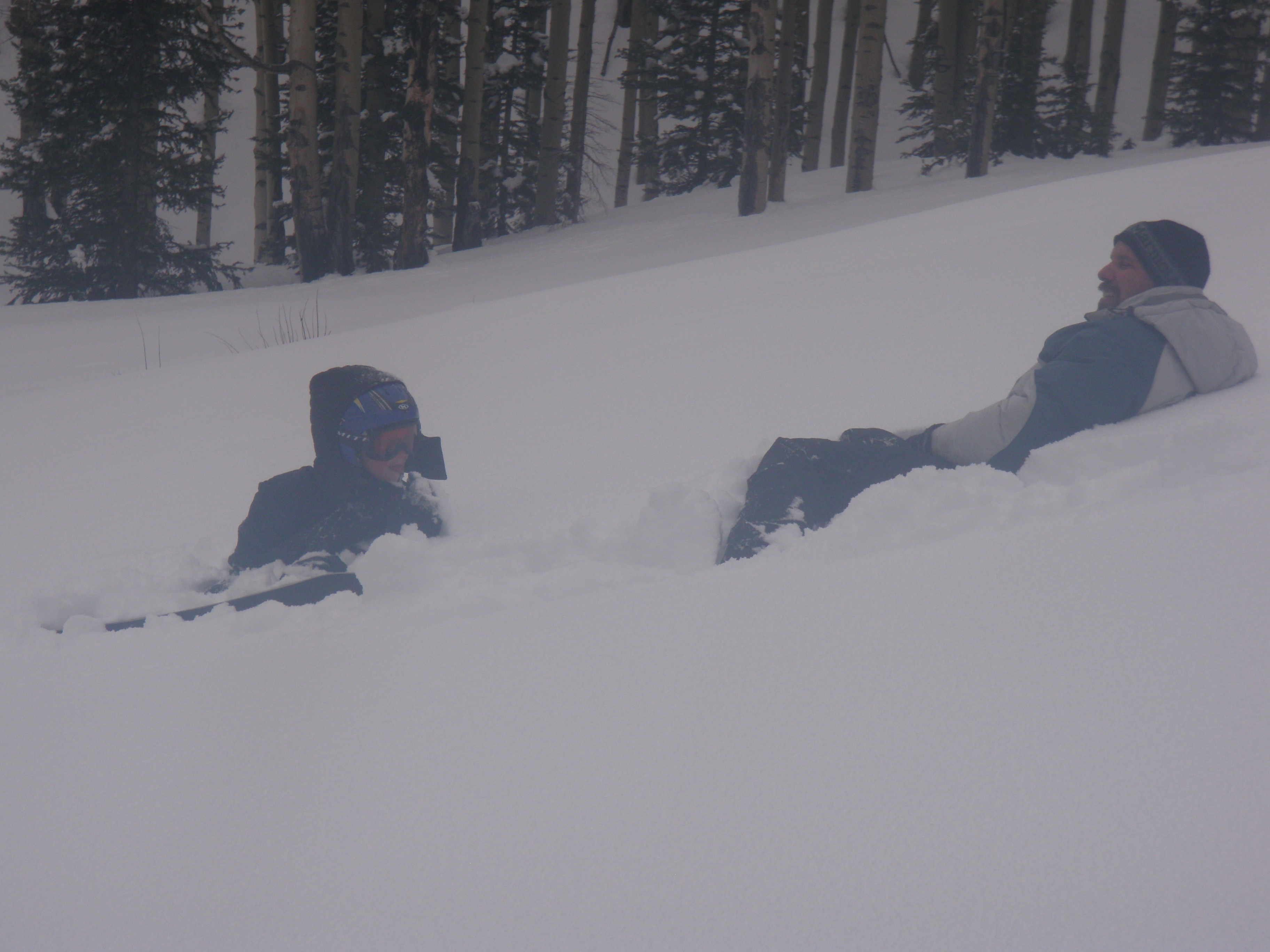 A fire and hot chocolate were calling our names…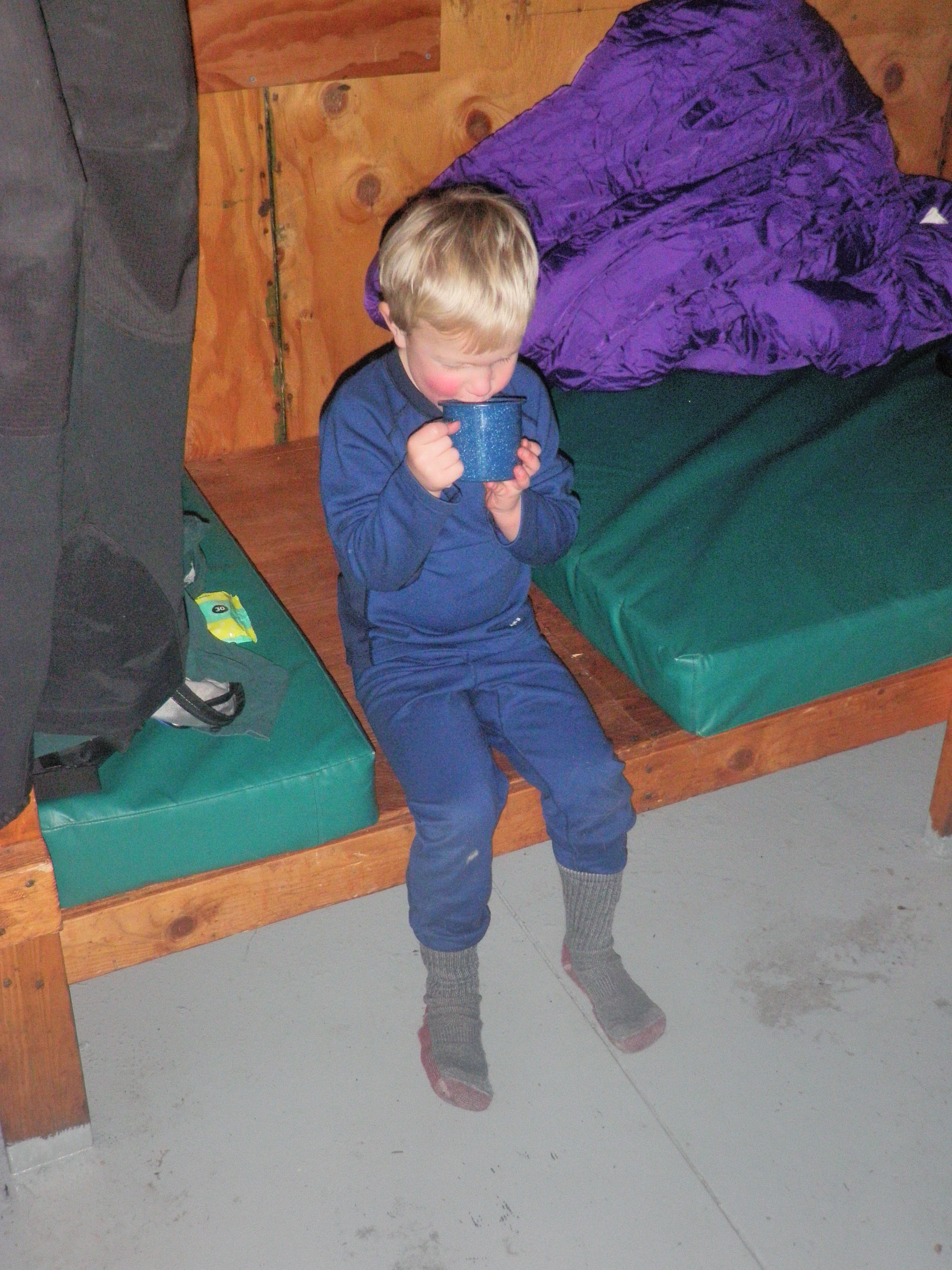 The next morning we were recharged and ready for the easier 5 mile ski out. Skiing out took us 2 hours vs. the 4 hour ski in!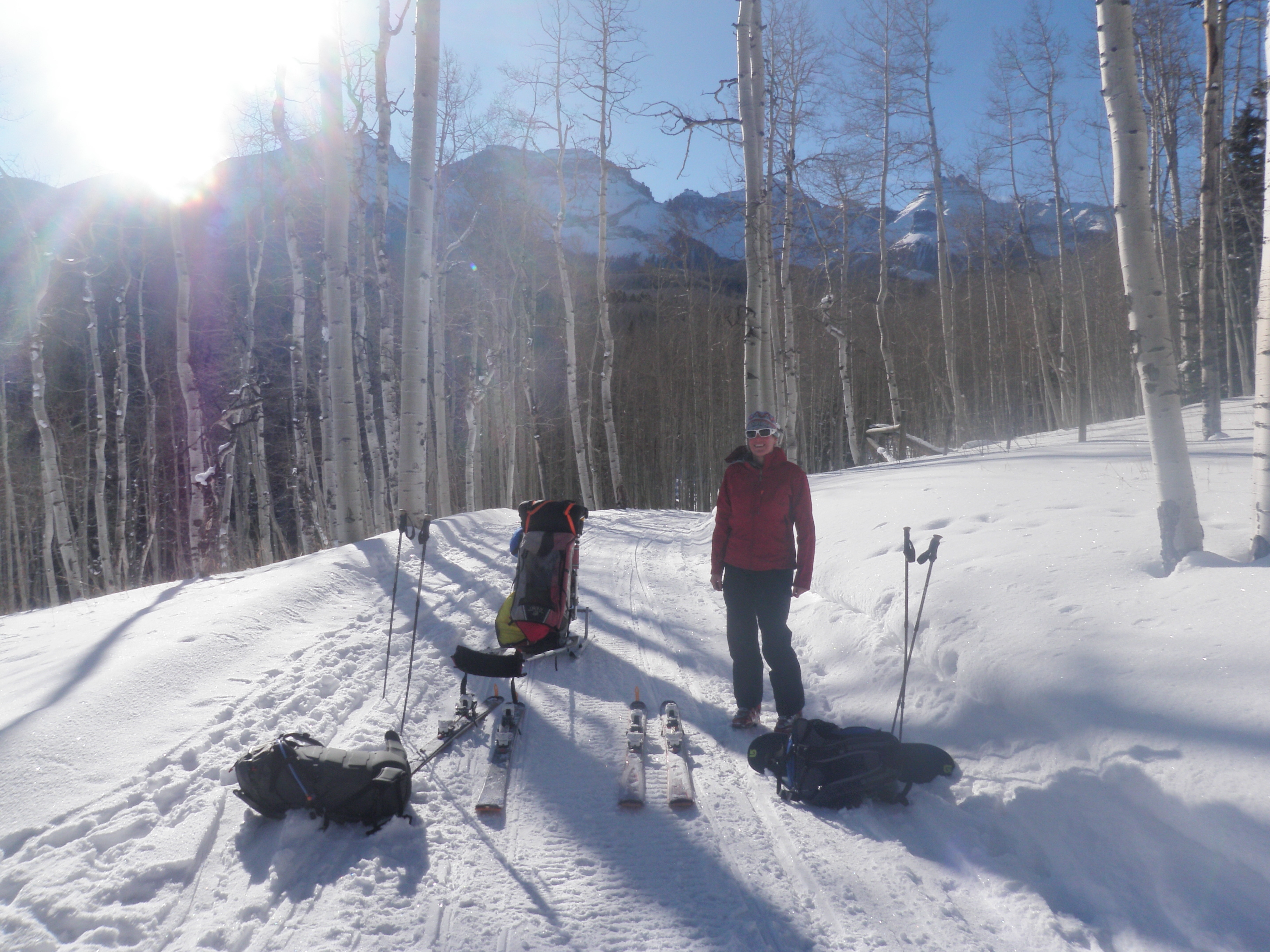 Stats:
Booking Info: San Juan Huts
Mileage: 5 miles each way
Elevation gain: 1,160
Gear: You need to pack everything in except wood and utensils. There is no bedding or food.