Fall is one of my favorite times to ride a bike. Any bike ride just seems better with crisp air, falling leaves, blue skies, and cool air.
The other day Kalden and I got in a fun adventure around Telluride on our mountain bikes.
Pictures seem better than words.
First on the Sunshine Trail…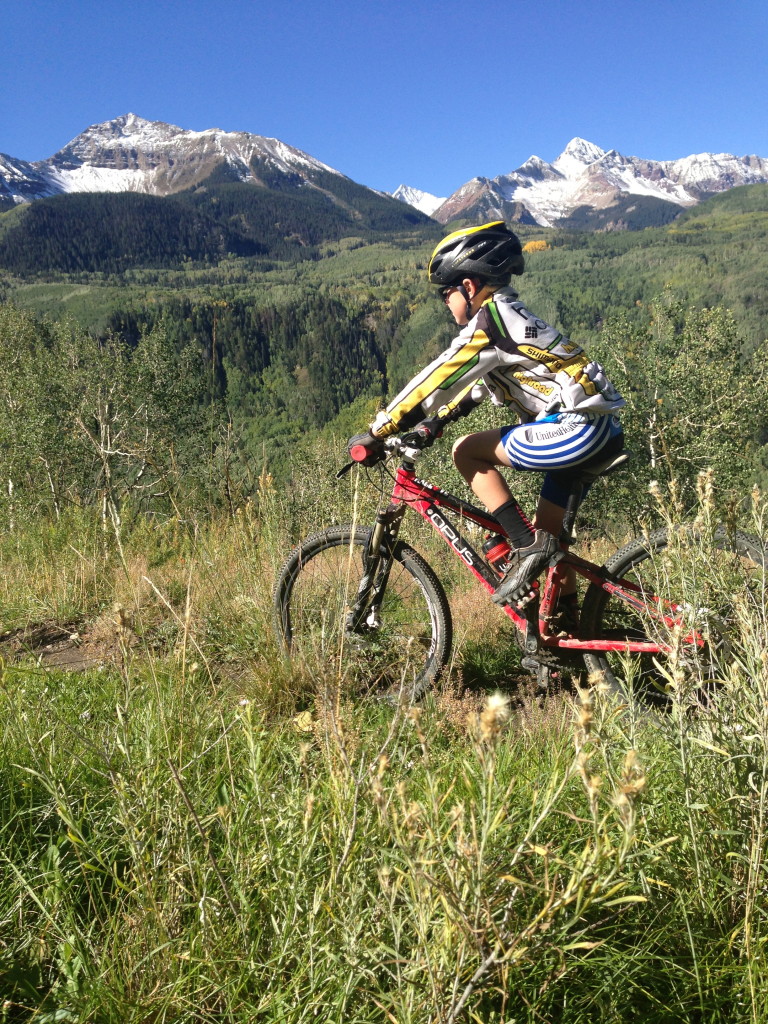 Down to Illium Road…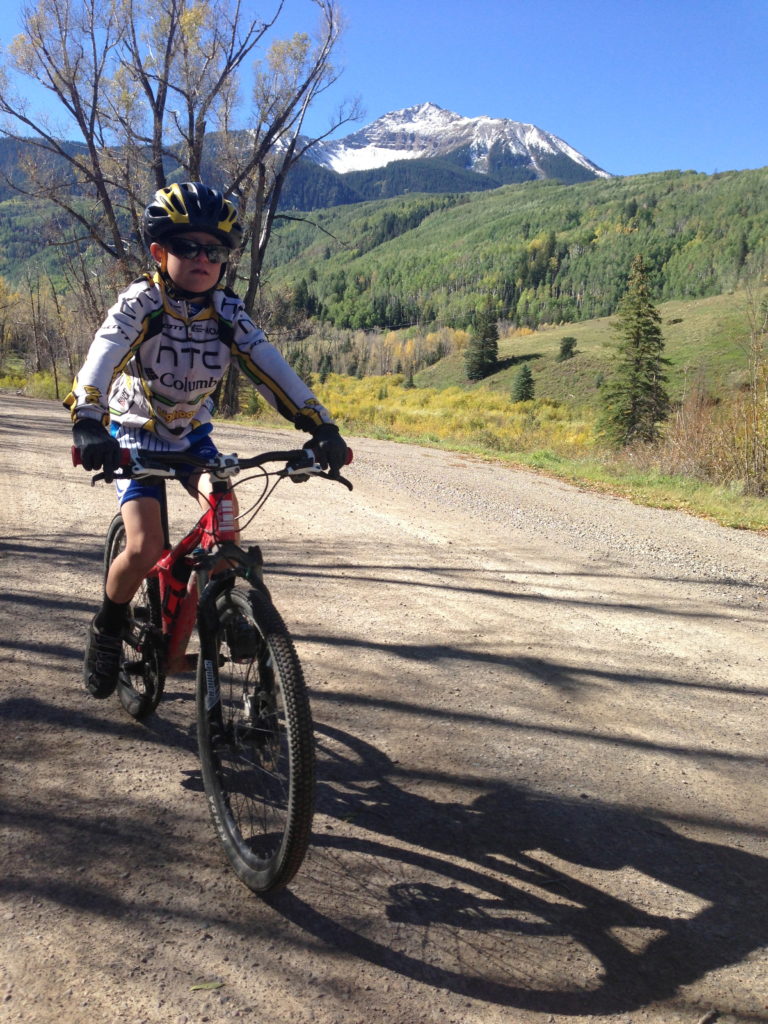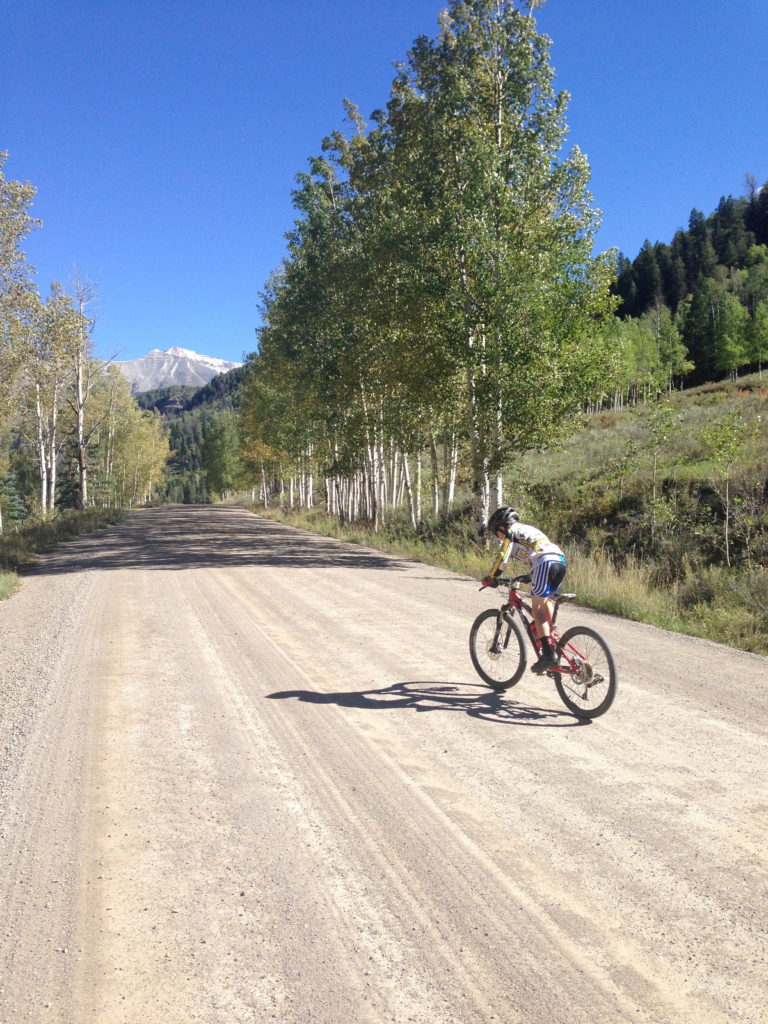 Stopping to read about the Galloping Goose…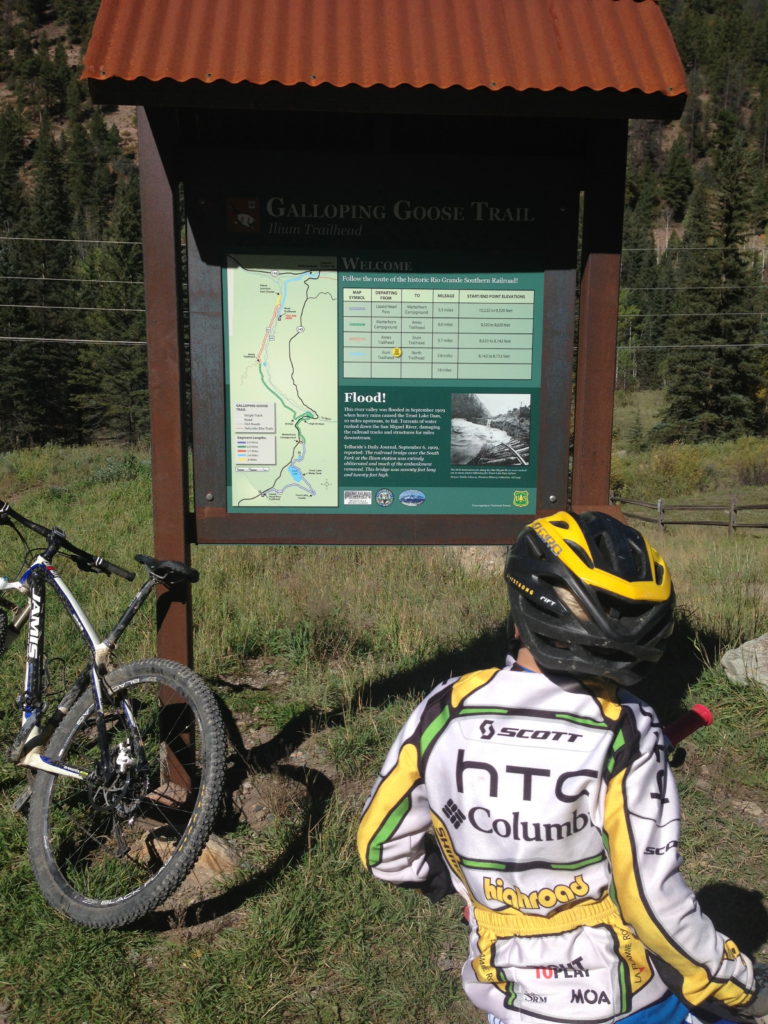 Taking a break on the Galloping Goose Trail…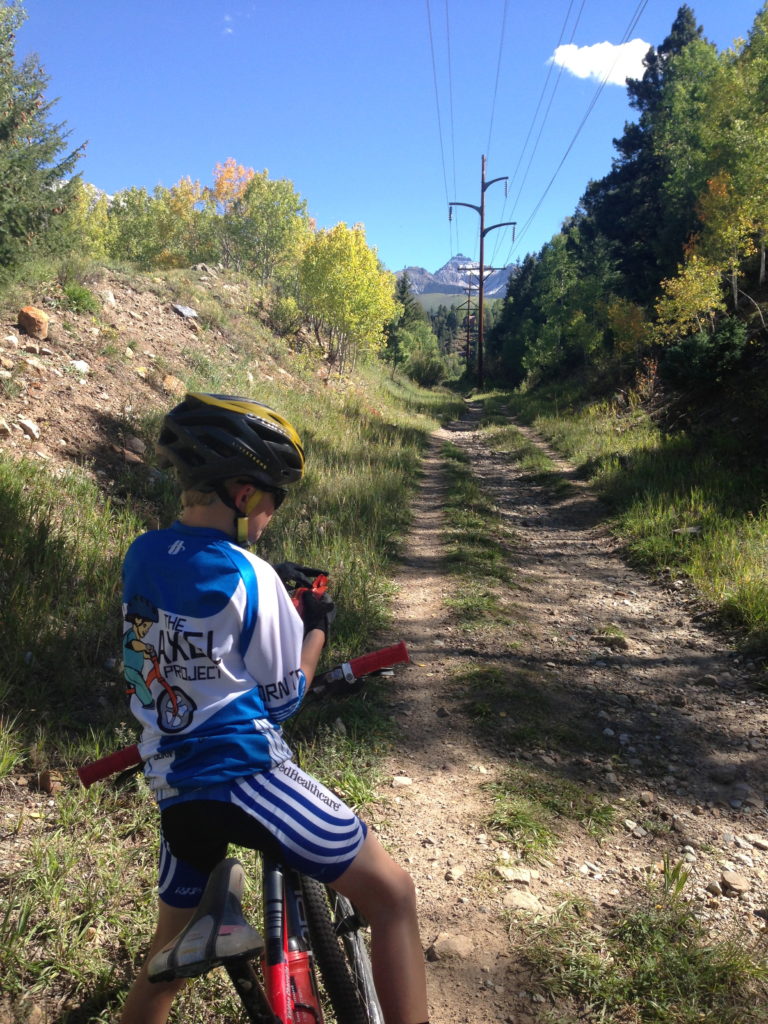 Finishing up on the Valley Floor Trail…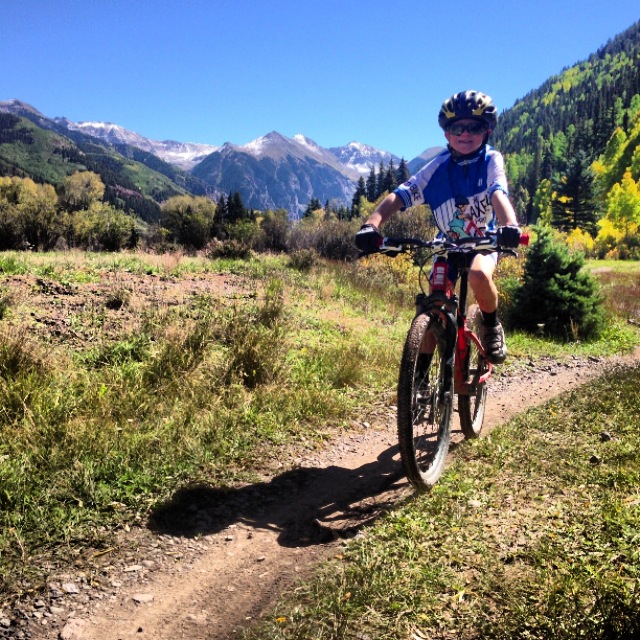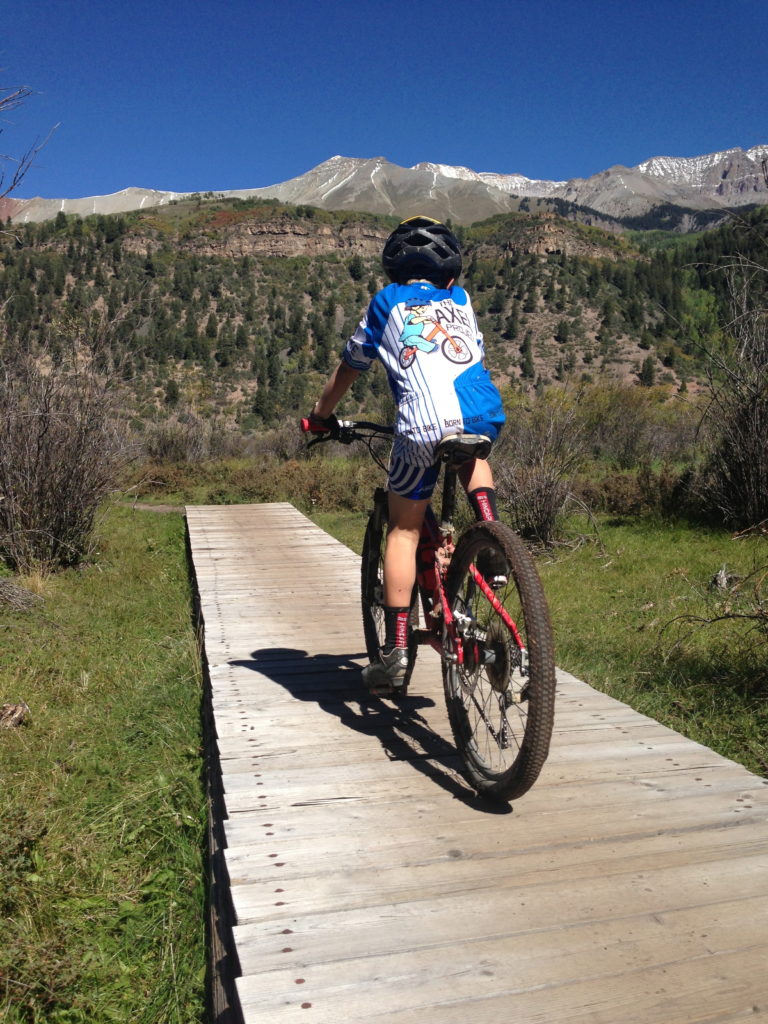 Hope to get in a few more days like this before the real snow starts!