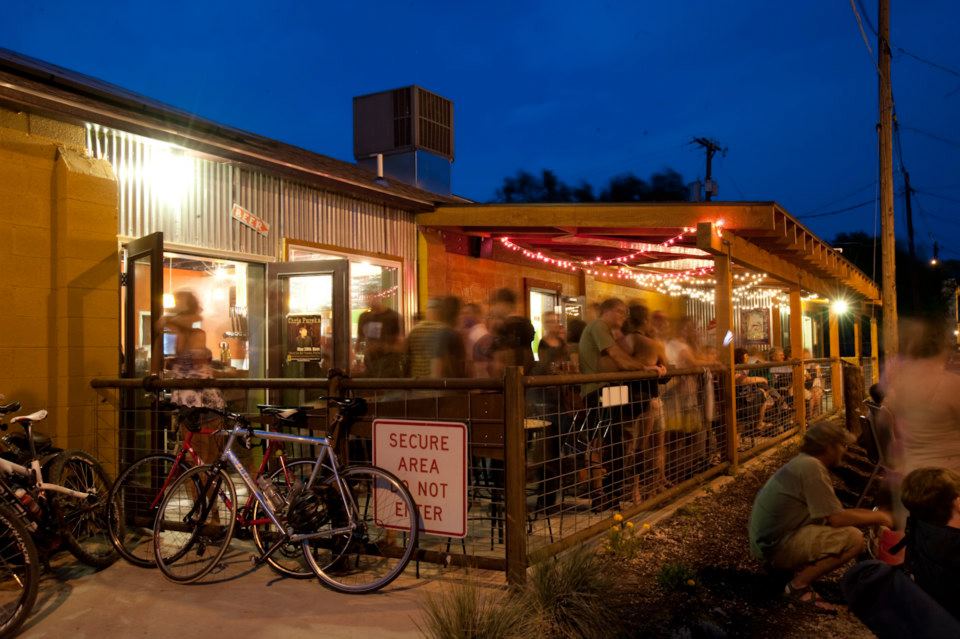 Still have enough energy for dinner out? Or need to fuel up before your ride? Here are our top dinner picks for families in Fruita.
 Hot Tomato Cafe and Pizzeria
The dining options in Fruita are pretty limited and not exactly world class – except for the Hot Tomato. Pizza that even people from New Jersey rave about, fresh salads, New Belgium Beer and a great atmosphere.
Info: 124 N Mulberry
970.858.1117
Website
TripAdvisor
Aspen Street Cafe
If you need good coffee, and a quick bite (burritos, sandwiches) Aspen Street Cafe is a good bet. Located across the street from Over the Edge Sports it has a great vibe and friendly service. Beware during busy times it can be anything but quick. Just remember – you are in rural Colorado find your zen.
Info: 136 E Aspen Ave
970-858-8888
Website
TripAdvisor
Camp Food
Your best bet after exhausting the two options listed is to cook in camp. You can stock up in town at the City Market. If you require more sophisticated (natural, organic) groceries head to Grand Junction and hit Natural Grocers or Sprouts Farmers Market.